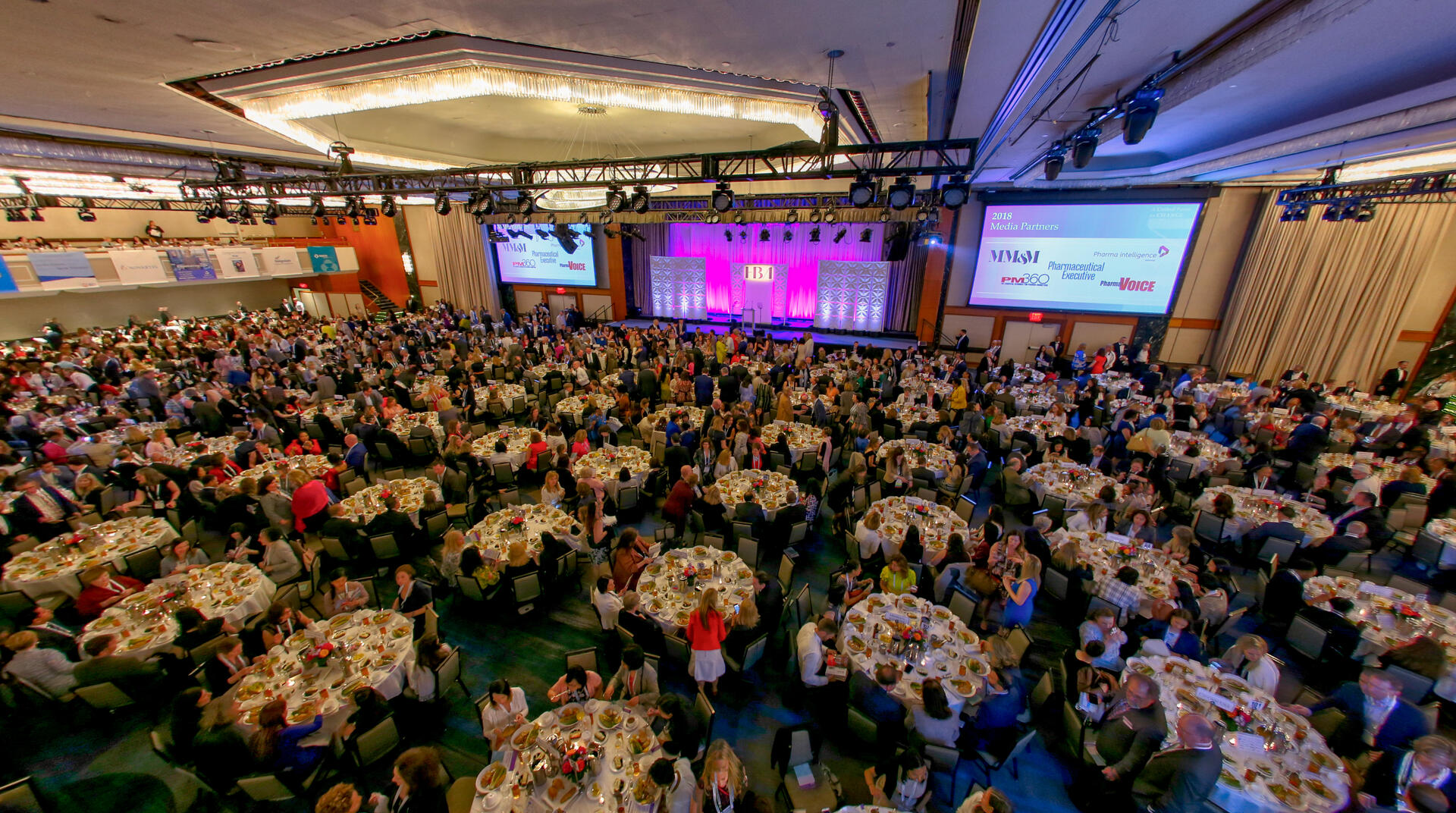 HBA Rising Stars are up-and-coming professionals in various sectors of the healthcare industry, including pharmaceutical, biotechnology, advertising, public relations, medical education and market research, among other fields. Nominated by HBA's corporate members, the Rising Stars represent various career stages and disciplines, and have demonstrated noteworthy achievements and proven attention to furthering their careers.
Titles reflect positions at the time the award was presented.
Daisy Aguilera
Director, Regulatory Operations
Celgene Corporation

Daisy has been the key driving force in creating Celgene's electronic publishing capabilities for all regulatory submissions and to support our global growth. She has mastered the art of balancing new technologies and rational investments to meet agency expectations. Daisy also manages her team with extraordinary skill, delivering on all their objectives, while garnering commitment and loyalty from her team. It is clear that Daisy will continue to grow as a professional in this field and continue to earn accolades for her accomplishments.

Angus J. Grant, Ph.D., Vice President, Regulatory Affairs
Kathleen Almeida
Vice President, Sales Operations
Publicis Selling Solutions

Kathy is a highly valued member of the Publicis Selling Solutions team. She has played an integral role in shaping our award winning Client Services team, and is one of the key members of our senior management group. Kathy always exhibits a winning, can-do attitude and leads her Client Service and Operations teams with strong focus on Customer Service and Execution.

Rick Keefer, Chief Operating Officer
Janel Bonacci, CMP
Associate Director, Event Planning
Clinical CONNEXION, a CONNEXION Healthcare Company

Janel joined CONNEXION Healthcare in 2004 as a Senior Program Manager. Her true passion for event management led her to our event planning department in 2006 where she has recently been promoted to Associate Director. Janel's high level of energy and commitment to produce quality programs is evident by her excellence in execution and focus on client and team goals. Her dedication, professionalism, and "can do attitude" make her a valued asset to our team. We look forward to her continued success.

Shari Wales, Director, Operations
Patricia Bradley
Regional Business Director
Novo Nordisk, Inc.

Patricia Bradley is an overall very strong leader. She consistently delivers results and has a strong business understanding. In addition to being very driven and competitive, Patricia is also very focused and passionate. She has strong business ethics and strives to reach beyond her comfort zone. While being a consummate professional, Patricia also manages to balance her time to raise a 5 year old son.

Pamela Harris, Vice President, Diabetes Sales, Managed Care & Government Accounts
Allyson Vander Broek
Director, Strategic Channel Development
Schering-Plough Corporation

Allyson Vander Broek joined Schering-Plough as a National Account Manager in 2004. During her tenure with Schering-Plough Allyson held various roles of increasing responsibility where she represented Schering-Plough with product access for strategic national payers. Most recently, Allyson was promoted to Director of Strategic Channel Development and relocated to New Jersey to lead a cross functional team of professionals to drive Schering-Plough's distribution channel strategy. Allyson holds a Master of Public Administration in Health Care degree from the University of San Francisco, and a Doctor of Pharmacy degree from the University of the Pacific

Greg Oakes, Vice President, United States Managed Markets Corporate Accounts
Dawn A. Brooks, PhD
Director, Lilly Research Laboratories
Eli Lilly and Company

Dawn has made significant contributions within Lilly Research Laboratories, both as a laboratory scientist and in line management. She was one of Lilly's first Six Sigma Black Belts, and delivered important process improvements through her projects. She now leads the division responsible for "small molecule" API for Lilly's late-stage commercialization pipeline. Among a host of external women in science development activities, Dawn is Lilly's representative to the Women's Chemist Committee of the American Chemical Society.

Christina Bodurow Erwin, PhD, Chief Operating Officer and Director, Operations, Product Research & Development
Anna Brune
Senior Vice President
GroupDCA, Inc.

Anna is a talented agency veteran who consistently receives high ratings from clients. Her leadership contributed to a significant increase in our business with Johnson & Johnson in 2007; She was recently promoted to lead GroupDCA's entire J&J franchise. Anna is a rare combination of mentor, motivator, and creative problem-solver. Her commitment to delivering only the best for our clients is only matched by her passion for service in her community, including Hospice.

Rob Likoff, Chief Executive Officer
Maria Canfield
Director, Client Services
Alliance Healthcare Information, Inc.

Maria has been instrumental in several of Alliance Healthcare Information's successful launches of new programs and in analyzing and improving existing client solutions. Maria is intelligent, articulate, and has a remarkable work ethic. She has won the respect of every staff member who works with her. Maria is a natural leader with a bright future and we're very proud of her accomplishments. Maria and woman like her, serve as powerful examples of how strong and determined woman can lead organizations to do great things.

Mary Anne Greenberg, Chief Operating Officer
Susan Carey
Vice President, Finance Director
LifeBrands

Susan Carey is organized, detail-oriented and religious about deadlines. Expected from a finance director? Yes. But Susan is finance plus. She has an uncanny knack for knowing the exact temperature of our clients. Whether they are happy with our work, whether their budgets are soft (heaven forbid!), or whether they need some new ideas. A strategic brain, with creative appreciation, Susan is truly special and we are proud to name her our rising star.

Lorraine Pastore, President
Allison Ceraso
Vice President, Group Art Supervisor
Euro RSCG Life

If there were ever a person destined for the HBA "Rising Star" Award, it is Allison Ceraso. From her first position here (Administrative Assistant) to her current one (Vice President, Group Art Supervisor), Allison has always had that spark one looks for in a leader. Thanks, Allison, for brightening Euro RSCG Life LM&P every step of the way to this well deserved nomination.

Frank Cotugno, Execuive Vice President, Executive Creative Director
Lisete Andre Cleary
Senior Vice President, Marketing Communications
Vox Medica, Inc.

Since joining the Vox Medica Marketing Communications Group in 2006, Lisete has built strong relationships with several leading pharmaceutical clients, opened doors to new opportunities and helped our clients reach out to underserved populations through innovative marketing programs. Her drive, determination and professional acumen are attributes which clearly underscore Lisete's development as a true leader. She is also an effective force within the organization, committed to helping her team learn and grow.

Donald J.M. Phillips, Chief Executive Officer and Principal
Brandy Colangelo
Medical Reprint Supervisor
Compas, Inc.

"Inspiring"…"hard working"… "delivers relentless customer service"…all these positive attributes describe Brandy Colangelo. Brandy's unstoppable attitude and commitment to our 42 pharmaceutical clients truly make her a "rising star" who shines brightly throughout our industry. Always willing to take on new challenges, and "best in class" in all she does, Brandy's commitment is unwavering, and her contributions to her team and our clients are beyond measure.

Mike Miller, Vice President, Promotional Media
Susan Eno Collins
Senior Vice President, Health Education, HealthEd - M.S., R.D., C.H.E.S.
HealthEd

Susan's insight, experience and especially her vision for helping patients communicate their needs and participate in their care, has been instrumental to the growth and success of HealthEd and our clients' businesses. Through her exceptional leadership skills and her firm commitment to creating effective patient-centered educational marketing programs, she has helped enhance the lives of countless patients, their families and the treatment teams who care for them. Her dedication is an inspiration to everyone she touches!

Kristin Patton, President
Tara Costello
Account Director
Brand Pharm

Tara's commitment to our client's business, her knowledge of the marketplace, strategic suggestions for growth, and grace under pressure make her a strong addition to our client partnerships. In her three years with Brand Pharm, her growth in team leadership, mentorship, and confidence have been an inspiration to her peers and team members.

Kathy Magnuson, Executive Vice President, Managing Director
Christine Croft
Vice President, Americas Finance
Cegedim Dendrite

Since joining the company in 2002, Christine has been integral in developing and implementing our corporate growth strategy. She has been a key figure in numerous acquisitions and has helped drive our strategic evolution into a global full-service business partner for the life sciences industry. Since Cegedim's acquisition of Dendrite last year, Christine has excelled in her new role in aligning our operations with our parent company in France. Christine's knowledge and commitment to the highest professional standards always comes through.

Natasha Giordano, President, Americas
Tamara Cutler
Vice President, Healthcare Systems, United States
Stryker Corporation

Since joining Stryker in 1996, Tamara has held increasingly impactful roles in sales planning, national and corporate accounts and currently directs Stryker's group purchasing activity. Tamara exemplifies professionalism, integrity, partnership and is passionate about customers and results. She is a pioneer at Stryker for work-life integration, using career on/off ramps to deliver her business commitments while raising her twins. She has led inclusion initiatives, hires and develops talented teams and mentors other Stryker "rising stars".

Mike Rude, Vice President, Human Resources
Christine Damico
Director, Program Management
MannKind Corporation

Christine is an exceptional program executive with a comprehensive understanding of drug development. She has the ability to apply her expertise in an effective, professional, and friendly manner at all levels of the company. The result of Christine's efforts is a new drug candidate for diabetes therapy with the potential to delay disease progress and promote weight loss in a patient-friendly inhaled product. She is a role model to other professionals in the company.

Andrea Leone-Bay, PhD, Vice President, Research and Development
Beth Lewin Dean
Director, CNS Marketing
Ovation Pharmaceuticals, Inc.

Beth consistently demonstrates her ability to drive results and deliver exceptional outcomes. Her entrepreneurial spirit and ability to champion innovation are hallmarks of her approach. These special talents, along with her sense of personal accountability, excellent analytical skills and strong customer relationships enable her to develop and implement effective solutions to complex challenges. A highly effective strategic marketer, Beth is truly a leader among her peers.

Sally Benjamin Young, Vice President, Communications
Robin DeRogatis
Vice President, Human Resources
Cephalon, Inc.

Robin DeRogatis has been an integral member of the Cephalon management team for six years and a respected leader throughout our organization. Robin's passion for her discipline and dedication to employees has enabled her to successfully implement effective organizational, cultural and employee-focused programs while providing invaluable counsel to her staff, employees and senior management. Robin displays an unwavering enthusiasm for our corporation that is contagious and well received by employees at all levels.

Elizabeth Barrett, Vice President, Oncology
Madeline Duque Dillon, PhD
Director, Organization Development
Daiichi Sankyo, Inc.

Madeline Duque Dillon, PhD is a respected leader at DSI whose initiatives to improve leadership development and talent planning for our growing organization are key elements of the company's employee engagement strategy. She has expanded the number of voices discussing knowledge sharing and performance management to help employees make the important connection between their work and Daiichi Sankyo's business success. Madeline's clear vision and commitment to inclusion enhance the value of her leadership to our organization.

Joseph P. Pieroni, President and Chief Executive Officer
Caren Dranoff
Vice President, Group Account Supervisor
Ogilvy Healthworld

With her unyielding work ethic and enthusiasm, Caren forges enduring client relationships – partnering with them every step of the way to help grow their brands. Never one to shy away from a challenge, with only eight weeks of lead-time, Caren recently played a key role in motivating and mobilizing her agency team on a new product launch. Caren's unwavering dedication and commitment to excellence exemplify the leadership qualities so highly regarded by her peers.

Chris Clark, Executive Vice President, Managing Director
Susan Duffy
Senior Vice President, Management Supervisor
Cline Davis & Mann, Inc.

Watch out, she's on a roll and there's no slowing her down! Susan is a thoughtful business driver and a relationship go-getter. She combines the CDM values (Substance, Style, Conviction and Grace) with quiet confidence for powerful results. She is a rock star, super star and now a Rising Star. Congratulations Susan!

Carol DiSanto, President
Beth Dwyer
Regional Sales Director, Northeast
Meda Pharmaceuticals Inc.

Beth Dwyer has presidential character and is a natural leader. She exhibits extraordinary teamwork, commitment to excellence and an unparalleled work ethic. Beth has realized success in roles of increasing responsibility over the past several years. She has displayed exceptional performance as a Sales Representative, Sales Trainer, District Sales Manager, Area Specialty Manager, Product Manager and now as a Senior Product Manager. Her current role includes the development of strategies for Products within the Meda Allergy portfolio and the development of others. She is a President's Club winner and an HBA mentee. Beth's passion for success is contagious and she is a role model for women and men in our organization and within the industry. Quite simply, Beth is a Rising Star.

Sharon Clarke, President
Sarah J.H. Faust
Senior Director, Hospital Marketing
King Pharmaceuticals, Inc.

Sarah consistently exhibits a very high level of passion, accountability and teamwork through all facets of her job and performance. Sarah is both action and goal oriented, and takes ownership and pride in her work. She displays a very strong sense of leadership and has developed a 'rock solid' team whom respect her abilities, coaching and leadership, and vision for the Hospital Marketing Team, as one which can be relied on to deliver thoroughly analyzed situations, thoughtfully developed strategies, and high quality tactical programs. Sarah is considered a role model in the King organization.

Steven Andrzejewski, Chief Commercial Officer
Blythe Fichtenholtz
Director, Program Strategy, Convergent Health Solutions
Dowden Health Media/Lebhar-Friedman, Inc.

Excelling in the changing world of medical education is no easy feat. Blythe has accomplished this feat while consistently outperforming the expectations of audiences, clients, and grantors. Whether tasked with helping a client navigate a crisis or helping physicians understand the risks and benefits of a new treatment paradigm, no one is better suited to shape the educational strategy than Blythe. She is a team player, a leader, and a role model for her colleagues.

Jim Hughes, President, Education Group
Jennie Fischette
Senior Vice President, Management Supervisor
AgencyRx

Jennie represents a shining example of excellence in a pharmaceutical advertising executive. Our clients rely on her deep understanding of global brands and her innate sense of physician and patient insights. Although demanding and determined, Jennie never loses her characteristic kindness and consideration — even during a launch. Jennie is a true leader: smart, charismatic, diplomatic, knowledgeable, empathetic, organized, and compassionate. In three short years since our agency's inception, Jennie has climbed through the organization reaching her current position as Senior Vice President, Management Supervisor.

Laurence Richards, Managing Partner, Director of Client Services
Robin Florio- Casey
Vice President, Director of Human Resources
LyonHeart

Robin is the best Human Resources professional in the business – bar none. She is a consummate professional who constantly strives to find new ways to attract and retain talent. She is also a trusted teacher, mentor and guide and is a walking embodiment of the LyonHeart creed, "Never Settle." And to top it all off, she is a Mentor for the Leukemia and Lymphoma Foundation where she leads teams of amateur athletes through endurance events to raise money for charity. Robin is the complete package!

Anne Devereux, Chief Executive Officer
Patsy L. Fowlkes
Project Leader
Innovex, Inc.

Patsy joined Innovex as a Project Leader and has been continually recognized for setting high performance standards for her teams of strong, motivated sales representatives and first line managers. Patsy has led both primary care teams and specialty sales teams in the areas of anti-infectives, allergy, and acute coronary syndrome. Her total commitment to the development and nurturing of her teams, professionally and personally, as a group and on an individual basis, has helped Patsy develop her own cadre of Rising Stars.

Anthony Yost, President, North America
Tracee Fultz
Senior Manager, International Tax Services
Ernst & Young LLP

Tracee has a close, personal commitment to the healthcare industry, driven by both life and business experiences. She is not only passionate about the industry and its benevolent contribution to the world, but compassionate about improving the availability of healthcare. Tracee also takes an active interest in the future of healthcare, from scientific developments to pharmacoeconomics. Tracee's combination of enthusiasm, dedication and deep industry knowledge makes her truly a "Rising Star."

Carolyn C. Libretti, Global Pharmaceutical International Tax Leader
Peggy Garella
Vice President, Group Account Supervisor
PACE, Inc., a Lowe Healthcare Company

Peggy Garella exhibits an incredible level of dedication to our clients, to the members of her team, and to our agency. Peggy takes ownership for the brands' success that exceeds the norm and is valued by our clients. Each deliverable is crafted with care to achieve its objectives. Each team member is respected and valued. Peggy brings a passion and commitment to her work that embodies the PACE philosophy, making her a true Rising Star.

Colette Andrea, Senior Vice President, Management Supervisor
Jamie Glass
Senior Program Director
Health & Wellness Education Partners, a division of Health &Wellness Partners

In the six years we have worked with Jamie, she has emerged as a true leader. HWP, our clients, and employees all benefit from her dedication and leadership. Jamie contributes to the growth of our organization by providing exemplary service to our clients. She draws upon her strong communication skills to direct her team on every detail and develops them through coaching and mentoring. She continues to accept new challenges and grow out of her comfort zone each year.

Bonnie Welsch, Chief Operating Officer, Health & Wellness Partners
Ellen Gorczyca
Senior Vice President, Executive Creative Director
Medicus NY

While she resides in the "creative" discipline, Ellen is exceptional in her ability to guide and strengthen both the creative and strategic process. The leadership she provides in her role as Executive Creative Director at Medicus continually elevates the work we deliver to our clients—resulting in many award-winning communications initiatives. Furthermore, her commitment to mentoring and development of others creates an experience for junior level personnel that is envied elsewhere.

Lisa Miglio Ebert, Managing Director
Wendy Gracey
Senior Manager
Deloitte Consulting LLP, a division of Deloitte & Touche USA LLP

Wendy Gracey is a Rising Star in Deloitte Consulting, focusing on transformational work with large pharmaceutical clients. Wendy's background in global manufacturing give her deep experience in operations excellence - now greatly valued in R&D, where she helps clients improve processes and time to market. In eleven years with Deloitte, Wendy has mentored many colleagues, with a wonderful impact on their careers and our culture. Wendy also serves as a role model for men and women who are integrating work and family: she works an 80% schedule to spend time with her two young children.

Terry Hisey, Vice Chairman, United States Sciences Leader, Deloitte & Touche USA, LLP
Kelly Gratz
President
Blue Diesel, an inVentive Health Company

Kelly Gratz is an accomplished and respected leader. As President of Blue Diesel, she has led the agency to become one of the top providers of interactive marketing solutions to the healthcare industry and has driven growth of 40 percent over the last two years. She also has spearheaded an innovative approach to closed-loop marketing and has driven collaboration with her inVentiv Health colleagues to create measurable, comprehensive sales solutions for our clients.

Paul Mignon, President, inVentive Selling Solutions
Karen L. Hale
Divisional Vice President and Associated General Counsel, Commercial Litigation
Abbott Laboratories

In her role, Karen has responsibility for all commercial litigation and disputes involving a complex global healthcare company. She manages a department of 26 employees, consisting of 10 attorneys and 16 support staff. She develops and implements strategies to proactively and defensively protect the Company and regularly interfaces with senior management.

Laura Schumacher, Exectuive Vice President, General Counsel and Secretary
Mary J. Halliwell
Executive Director, Sales and Commercial Strategy & Operations Communications
Novartis Pharmaceuticals Corporation

Mary has been a long-standing strategic business partner and provides excellent communications support to Senior Leadership. She has played a lead communications role in product launches, competitive and generic responses, organizational restructuring, and helped lead the company's response to hurricane Katrina. She is a role model for Change Management and has actively served as a Change Agent on many Field Force Initiatives. Her passion, commitment to excellence, and expertise distinguish Mary from her peers.

Kathryn Metcalfe, Vice President, Communications
Lisa Hammann
Director, Managed Care Marketing
Genentech, Inc.

Lisa is widely recognized by her peers and colleagues for "bringing music from noise" with her high-energy and reasoned approach to leadership as the Director of Managed Care Marketing across all brands and for all relevant Managed Care functions. She has had a distinguished career at Genentech since she joined in 2001, beginning in Market Planning and other key strategy roles, including leadership of the home office Value Based Healthcare team.

Kent Lieginger, Vice President, Managed Care & Customer Operations
Pat Hampton
Marketing Solutions, Advertsing Sales Department
Elsevier Inc.

Pat is a key member of our sales team and dedicated to helping our clients succeed. Her organizational talents, strong customer focus, positive attitude, and intense loyalty to our clients make her an inspiration to our healthcare profession.

Tino DeCarlo, Advertising Sales Director
Ernestine Harris
Director, Human Resources, Consumer Healthcare, United States
GlaxoSmithKline

Ernestine Harris exemplifies professional excellence, involvement within the community, and assisting other women and men attain professional excellence. She works directly with business managers to design and implement initiatives that have a positive impact on employees while delivering business objectives. She is a founding member of GSK Consumer Healthcare's African American Alliance and Women's Leadership Initiative. She makes a positive difference with everyone she meets, is generous with her time and treats everyone with respect and appropriate doses of humor. She creates contagious enthusiasm and sets an uplifting example of how to balance personal, business and community interests.

Catherine Sohn, Senior Vice President, Worldwide Business Development, Consumer Healthcare
Kate Hearn
Project Director/Department Manager, Print Design Department
Cramer

Flexible and adaptable, from on-the-mark project management to tremendous art direction and creative expression, Kate manages her fast-moving team with clear vision, excellent communications skills and respect. A pragmatic, smart and positive leader in her career, she embodies the well-balanced life to include participating in triathlons and road races (while encouraging her co-workers to join her); raising her young family; and volunteering time with the HBA to promote their brand with consistency and flair.

Liz Kay, Vice President, Account Services, Healthcare Practice
Sara Hendler
Senior Supervisor, Media Strategies
Communications Media, Inc. (CMI)

For the last five and one-half years, Sara Hendler has consistently provided CMI clients with fully integrated strategic media recommendations and superior customer service. She contributes to our corporate initiatives by disseminating her media planning expertise to our staff through our ongoing internal training programs and individual coaching. Her professional demeanor and attention to detail are always appreciated by both clients and co-workers. Sara is truly a Rising Star at CMI.

Julie Mezrow, Vice President, Media Service
Bridget Donohue Herman
Senior Account Supervisor
Flashpoint Medica

Throughout her thriving career in healthcare marketing, Bridget has excelled in every assignment and challenge presented to her. Bridget has earned a reputation of being thorough, resourceful and insightful. With expertise in high-science categories and her uncanny ability to translate complex science into actionable marketing opportunities, she is valued by every client and colleague with whom she works. All these winning attributes make Bridget a well-deserving recipient of this honor and our "rising star"

Helen Appelbaum, Partner, Chief Operating Officer
Katherine E. Hermans
Executive Director, Global Strategy, Rapamune
Wyeth

Kate is recognized as a leader throughout our organization and demonstrates outstanding leadership skills including vision, collaboration, business acumen. Kate's recent promotion is a reflection of her commitment to our business and her ability to deliver meaningful results that exceed objectives in US and Global roles. She's developed people into positions of broader responsibility and successfully led cross-functional teams. Kate's leadership reflects her dynamic, astute, and innovative style that positvely impacts those with whom she works.

Iain R. McGill, Vice President & Global Brand Manager, Rapamune
Carol Hill
Vice President, Operations
Motivation Mechanics LLC

Carol has been an outstanding achiever and contributor to the success of Motivation Mechanics and the Women's Health Research Center since 2005. Her commitment to clients, immense energy, and keen problem-solving capabilities makes her one of our most valued team members. Carol is passionate about what we do and it shows! Carol embodies what healthcare marketing is truly about: making a difference in people's lives.

Kate Maguire, President
Jennifer Janus
Vice President, Client Services
Big Communications, Inc.

Jen Janus began her career at Big a little more than three years ago. It quickly became apparent that Jen was something special. More than performing an extraordinary job and excelling in people skills, Jen is a natural leader with an innate business sense. We promoted Jen not once, but three times in two years. Today, Jen is Big's Vice President of Client Services and runs one of our most important departments. She continues to amaze us with ideas, processes, and leadership that elevate her group and our company.

Lisa Stern, Founder & Chief Executive Officer
Fahti Khosrow-Shahi
Senior Vice President, Brand Management Practice
Campbell Alliance

Fahti joined Campbell Alliance in 1998 when the organization was still considered a small boutique consulting firm. Over the past 10 years she has emerged as a leader in the firm's largest practice area, the Brand Management practice, and is largely responsible for its West Coast expansion efforts. Fahti's commercial strategy expertise spans the entire product lifecycle from new product planning to effective product launch as well as pursuing new indications for inline products. Her efforts have helped many of the nation's top pharma and biotech companies bring new products to market.

Ann Campbell, President
Elizabeth King
Director, Corporate Communications
JBK Associates, Inc.

As Elizabeth King continually works to generate public awareness for JBK Associates, she contributes significantly to the firm's success as a company that raises the bar for the executive search industry. Most importantly, Elizabeth embodies the kind of professional that we deliver to our clients: a superstar with the passion, skills and vision who hit the ground running to help fuel company growth.

Julie Kampf, President
Donna Kiser
Director, Client Services
Medicalliance, Inc., a division of Columbia MedCom Group

Donna Kiser has imprinted her vision of client service throughout our organization in her 11 years of service. In 1997, she launched our Meeting Services Department and delivered both great service and great communications. Always ready for a challenge, Donna has filled various leadership roles in medicalliance, Inc. and in our corporate headquarters to build and enhance our services. She is our Rising Star because she has helped us to be better communicators.

Susan Torroella, Chief Executive Officer, Columbia MedCom Group
Jeriann Kolton
Vice President, Human Resources PHCG North America Advertising
Publicis Healthcare Communications Group

Jeriann re-joined Saatchi & Saatchi Healthcare over three years ago as Director, Human Resources after completing her MBA from the University of Michigan. Very early on, she earned the respect of her colleagues and developed a first rate HR function. Most notably, she revamped old systems and initiated new training and development programs. Recently, Jeriann was promoted to her current roles as Vice President where she is already making an enormous impact. Jeriann is truly exceptional and a rising star.

Mike Trepicchio, President, North America Advertising
Sally Koch Kubetin
Editor of Rheumatology News and Clinical Neurology News
International Medical News Group (IMNG), an Elsevier Company

Under Sally's editorial leadership, Rheumatology News became the leading rheumatology medical newspaper in the U.S. and Clinical Neurology News became the first medical specialty newspaper to develop a weekly sponsored podcast. In addition to her willingness to take on new challenges, Sally is an outstanding mentor – two of her writers won the prestigious American Academy of Neurology Journalism Fellowship Award in 2007 and in 2006.

Mary Jo M. Dales, Editorial Director
Tricia Lagan
Account Group Supervisor
Centron

Tricia has been an integral part of Centron's success over the last two years. She is smart, capable, and a true team player whose positive energy helps to drive her success as a leader. Her focused and dedicated client service approach makes her a valued partner within the agency and with her clients. She demonstrates a willingness to go above and beyond her everyday responsibilities, takes on any challenge to enhance her growth, and shows an overall commitment to her success and our agency. Tricia is Centron's Rising Star.

Marcia McLaughlin, President
Tatiana Lyons
Senior Vice President, Account Director
Torre Lazur Managed Markets, a division of Torre Lazur McCann

Tatiana embodies all that TLM stands for: she's an igniting individual with a refreshing blend of knowledge, courage and passion. A ten year veteran of TLM, Tatiana serves as manager and mentor to our future rising stars while taking center stage with many of our longest standing clients. Most notably, she knows how to seize the moment and prepare for the future, always keeping her teams and our clients ahead of the curve–-Tatiana truly lives launch intensity!

Marci Piasecki, Chief Executive Officer, Torre Lazur McCann
Martha Maddock
Account Supervisor
Goble & Associates Healthcare Communication

Martha has consistently delivered fresh and innovative strategic initiatives to the wide range of clients with whom she has worked.. Her ability to quickly understand our client's key issues and untapped opportunities has made her an invaluable team member. Combined with her client-centric attitude, we are excited not only about what she has achieved, but about her future contributions to our clients and the industry as well.

Ryan VanPelt, Vice President, Account Director
Adeline Mandel
Senior Account Manager
IMS Health

Adeline effectively applies her customer focus, industry knowledge and consultative skills to bring high value solutions to our client base, and receives strong, positive feedback from our clients on a consistent basis. Adeline's ability to grow her business segment year on year demonstrates the success her win-win approach achieves. Adeline has consistently achieved excellence as demonstrated through her numerous award recongitions including Account Manager of the Year, Account Team of the Year and the IMS Presidents club award.

Tom Stazzone, Vice President Sales, United States Mid East
Jing L. Marantz, MD, PhD
Senior Medical Director
Millennium Pharmaceuticals, Inc.

Jing has made so many things happen at Millennium. As a respected leader within Medical Affairs, she started our health economics function and provided invaluable support to our reimbursement team. She was extremely effective in previous roles in Nonclinical Drug Safety and Finance. She was awarded outstanding contributor and manager recognition awards at Millennium. Her productivity and her passion are unparalleled. We salute her dedication, tenacity, versatility and lasting contributions to our company.
Dixie Esseltine, MD, FRCPC, Vice President, Global Medical Affairs
Christine Marsh
Vice President, Business Analysis
Boehringer Ingelheim Pharmaceuticals, Inc.

Chris brings a "can-do" attitude and pragmatic approach that is a model for all the leaders in our organization. As Vice President of Business Analysis, Chris manages one of the most complex and evolving areas in our business and provides services to both internal and external customer groups for two of our US business units. Bottom line, if Chris is managing the project, it gets done very well, on time and with the right level of resources.

Marla Persky, Senior Vice President, General Counsel
Melissa M. Masterson
Senior Director, Managed Markets
Strativa Pharmaceuticals, a division of Par Pharmaceutical

Melissa joined Strativa Pharmaceuticals over two years ago and is our Senior Director of Managed Markets. She is an outstanding pharmaceutical executive with a deep understanding of the complex healthcare reimbursement environment. Melissa sets an inspiring example by bringing energy, a winning attitude, and impressive work ethic to everything that she does. She has built a talented team for whom she cares a great deal. We are proud to nominate Melissa as a Rising Star.

John MacPhee, President, Strativa Pharmaceuticals
Kassy McGourty
Vice President, Corporate Communications
Ortho Biotech Products, L.P.

Throughout a year of significant marketplace and organizational change, Kassy played a vital role in building collaborative relationships, challenging conventional thinking and fostering personal growth and development of associates. Her ability to manage complexity in a dynamic environment has been crucial to maintaining a clear focus on the patients and customers we serve. A highly dedicated leader, Kassy is respected for her strategic insight, creative solutions and commitment to advancing the values of our organization.

Kim Taylor, President
Polly Meade
Vice President of Corporate Operations
TAP Pharmaceutical Products Inc.

Polly provides leadership and direction for company-wide operational elements and processes. She joined TAP in 1998 and founded the TAP Manufacturing Technology (MT) department. Her leadership is anchored by infectious energy which truly emulates pride, trust and integrity, and has delivered significant business results. Her sponsorship of diversity transcends the borders of gender and race and captures the meaningful value of diversity of thought. Polly holds a Bachelor of Science in Marine Biology from the University of South Carolina.

Denise Kitchen, Vice President of Human Resources
Sara Michaels, MBA
President, Operations
Meniscus Limited

Sara brings focus and dedication to building teams of outstanding talent at Meniscus Limited. Her strong leadership and drive for improving operational efficiency, as well as for promoting a collegial work environment, energize her colleagues to achieve their highest levels of performance. Her strategic acumen and team orientation are responsible for her outstanding success and her promotion from Chief Operating Officer to President of Operations for the company. Sara is an inspring asset to Meniscus Limited!

Lois Trench-Hines, Chief Executive Officer
Ide Mills, LCSW
Senior Vice President, Health Education
HealthEd Encore

Ide's passion for making a profound difference in patients' lives is embodied in everything we do at HealthEd Encore. Her focus and initiative in developing inspiring programs that compel patients to change how they think and act, has led to the creation of award-winning programs that benefit our clients' brands, and drive successful patient outcomes. We applaud Ide for dedicating herself professionally and personally to enhancing the lives of others. You are an inspiration!

Anita St. Clair, Managing Director
Heidi Minick
National Sales Director
PDI, Inc.

Since joining PDI, Inc in 1996 as a Sales Representative, Heidi quickly rose through the management ranks. Heidi has served in various developmental roles ranging from District Manager to National Sales Director. Her positive attitude, work ethic, and industry knowledge are an asset to PDI. Heidi has an unwavering commitment to sales excellence. Her dedication to PDI clients makes her a "rising star".

Nancy Connelly, Senior Vice President, Sales Services
Catherine Munera, PhD
Biostatistics and Statistical Programming
Purdue Pharma L.P.

In her seven year career at Purdue, Catherine has progressed from individual contributor to head of biostatistics and statistical programming. Her ability to navigate complex statistical issues combined with her leadership skills and dedication to project work make her a pleasure to work with and a highly valued member of the R&D organization. The important role she plays in both product submissions and due diligence for in-licensing activities has earned her the respect of her peers.

Craig Landau, MD, Vice President and Chief Medical Officer
Meaghan Nelson
General Manager
MBS/Vox, a division of CommonHealth

Meaghan has proven over the course of her four years with the CommonHealth network to have the talent and vision to lead MBS/Vox to great heights. She has the innate ability to grasp the complexities of the group's charge – to provide real, actionable insight into the physician-patient dynamic for the network's clients. She has helped grow the business from its inception and will continue to help keep MBS/Vox in the forefront of the dialogue discussion.

Joe Gattuso, Executive Vice President, Director of Insight and Innovation, CommonHealth
Rafaela Castro Neves
Account Supervisor
Wishbone/ITP, Inc.

Rafaela really gets Wishbone and Wishbone really gets her…but who wouldn't. She is smart, efficient, and thorough. Rafaela has jumped right into the thick of it here at Wishbone and she's done it with style and grace. There isn't a client that wouldn't want her on their business and not a person at Wishbone that doesn't want to be on her team. Her can do attitude makes Rafaela our Rising Star. We look forward to her continued success.

Steven Michaelson, Founder and Chief Executive Officer
Carol Nowrey
Senior Director, Human Resources
Endo Pharmaceuticals

Carol is a dedicated leader who has made a significant impact on Endo through her positive attitude, enthusiasm and collaborative style. Her contributions to the business process and leadership development have been innovative and reflect her deep passion for our mission of generating business results through people. Her successes in recruiting top talent and developing talent internally have significantly strengthened Endo's Commercial Business organization. Carol is universally regarded as a leader who truly embodies Endo's core values.

David Kerr, Senior Vice President, Commercial Business
Carolyn Oddo
Senior Vice President, Managing Director, Account Services
Grey Healthcare Group, Inc.

Carolyn Oddo is the consummate professional. She brings strategic value and vision to our clients, as well as enthusiasm and skilled leadership to her staff. Carolyn is also an outstanding mentor both to clients and team members, sharing time, training skills, and knowledge in equal measure. She has spent the better part of the last five years in increasingly senior positions helping Phase Five to advance as one of the leading publications in the industry.

Wendy Hauser, Vice President, Corporate Communications
Juliane Oliver Pandolfo
Executive Director of Industry Relations
The Kinetix Group

During her five year tenure at The Kinetix Group, Juliane has emerged as a leader and an extraordinary team player. She has excelled in a number of organizational roles including financial management, project management, and business development. She was recently promoted as a result of demonstrating unparalleled skill in client management. Her relentless energy, dedication, and drive to succeed in every area, make her an invaluable asset to Kinetix and our clients.

John Strapp, Jr., Co-Founder and Chairman
Eleanor Petigrow
Director, Business Development
Chandler Chicco Companies

Eleanor has changed the way we look at programming with innovative and insightful strategies for each and every client and prospect. Under her leadership, Chandler Chicco Companies has amassed a nearly 80% new business win rate. Eleanor is a mentor both to peers and new industry entrants, imparting sound counsel, wise leadership guidance, and genuine compassion. Her intelligence and energy are second to none.

Robert Chandler, Co-Founder and Principal
Dawn Pope
Director, IRB Services & Study Start Up
Copernicus Group IRB

Since joining the company in August 1998, Dawn Pope has been an integral part of the continued growth at Copernicus Group IRB (CGIRB). Dawn's dedication to quality along with her proven ability to lead and motivate her teams to excellence, have strengthened CGIRB's business as well as our overall human subject protection efforts. She has been instrumental in building effective processes within a matrix environment and her infectious enthusiasm, professionalism, and expertise penetrates every facet of the organization.

Mary Ann Digangi-Fallon, Chief Operating Officer
Jennifer Power, PhD
Medical Director
Dorland Global Corporation

Dr. Jennifer Power epitomizes the spirit of Dorland Global. She works toward success by being eager to learn and open to listening. She is thoughtful and collegial in the manner in which she strives for personal growth, and by combining these skills with strength of character and considerable intellectual ability, she is building a growing portfolio of professional achievement that has made her a model for our junior and not-so junior staff to emulate.

Michael Barnett, MD, PhD, Chief Medical Officer
Charlene Reed, PhD
Senior Vice President
Bench International

Charlene has spent her career as a leader and a role model for women in the pharmaceutical sector, as well as in retained executive search for the Life Sciences. She has leveraged her industry experience as a retained executive recruiter, adviser and consultant, building stronger boards and leadership teams, to better respond to our challenging and changing times. Bench International, a woman-founded business, is honored to support Charlene as a true "Rising Star."

DeeDee DeMan-Williams, Founder, Chairman and CEO
Lesley Reynolds
Senior Associate
Fulbright & Jaworski. LLP

Lesley, a healthcare attorney, focuses on helping healthcare providers, including hospitals, pharmaceutical, and medical device companies, navigate today's highly regulated healthcare environment. In addition to compliance counseling, Lesley utilizes her regulatory background to effectively represent healthcare providers involved in litigation at both the trial and appellate levels. Lesley's dedicated service to firm committees, professional organizations, and the HBA Mid-Atlantic Board, make her a leader in her profession and the firm.

Frederick Robinson, Partner-in-charge, Health Law Practice, Washington, D.C.
Shannon Richardson
Vice President
Spectrum Science Communications

Shannon Richardson is deeply passionate about healthcare communications, and her enthusiasm inspires her team members to achieve their full potential. Her commitment to excellence has earned the respect of clients and colleagues. In the past year she has taken on new responsibilities, including leadership of Spectrum's Technology + Design division; delving deeply into digital communications. She shines in all aspects of healthcare communications, which is why she's truly our rising star.

John Seng, President
Dawn D. Rogers
Vice President, Human Resources, Europe Pharmaceutical Operations
Pfizer Inc.

Dawn has a contagious passion for our business, an innate understanding of the value our colleagues bring to Pfizer, and a talent for building strong alliances across geographies and divisions. As a result of her strong leadership, she is often sought as a mentor by women throughout the company. Dawn's "can do" attitude, exceptional skills and commitment make her an invaluable asset to Pfizer.

Pedro Lichtinger, Area President, Europe
Mary Rose Rogowski
Vice President, Group Art Supervisor
Saatchi & Saatchi Consumer Healthcare, a division of Saatchi & Saatchi Healthcare Communications Group

Mentor, Advocate, Relentless, Youthful, Realistic, Original, Sincere, Empowering. Put it together and you get Saatchi & Saatchi Healthcare Communications Group's Rising Star – Mary Rose. Always ready with insightful questions, kind words, and helpful suggestions, she serves as the inspirational and aspirational example for those in which she comes in contact. Whether it's daily direction, pitch creative, or organizing agency events, Mary Rose possesses an innate sense of what to say and do. It's in her DNA.

Tina Fascetti, Executive Vice President, Creative Director
Sheri Rosenblatt
Executive Vice President, Managing Director
DRAFTFCB Healthcare

Sheri is everything you would want in a leader and is a tremendous partner to me in an agency experiencing explosive, unprecedented growth. She is a fabulous mentor, new business tigress, tireless HBA volunteer and a shining example for all. The accolades Sheri receives from our clients are priceless and we treasure each and every one. Whether the account is large or small, Sheri attacks it with intelligence and passion rarely witnessed in our industry!

Dana Maiman, President & Chief Executive Officer
Lindsey Sadoulet
Director, Market Research
ImpactRx Inc.

Lindsey joined ImpactRx in 2004 and has been instrumental in the continued growth and success of ImpactRx's primary market research business. Whatever the challenge, she approaches the problem with a positive attitude and focuses on how to get it done, not why it can't be done. Lindsey's market knowledge and intellect combined with her collaborative style and dedication make her a terrific co-worker and role model for her ImpactRx team members.

Jill Walton, Vice President, General Manager, Oncology
Alissa Sklaver
Executive Vice President
Sudler & Hennessey

Since joining IntraMed, Alissa has developed exceptional skills. She has been instrumental in building offerings that are of high value to our clients. Three years ago she started a new division, Command Central™, dedicated to Speakers Bureau management, and this division has had enormous growth. Alissa's understanding of client needs drives applications that enhance efficiency while maximizing financial and regulatory monitoring. It is her anticipation of client needs that makes Alissa so successful at IntraMed.

Ruben Gutierrez, Managing Director
Allison Sorrentino
Account Manager
BusinessEdge Solutions Inc.

Allison has been a tremendous asset to BusinessEdge and to the clients she has served since joining the organization. With the newly added responsibility of being a Mom, she has earned the recognition of being a great example to others of how to effectively balance work life and family life. She has received high praise from management and our clients on how well she manages one of the more complex global pharmaceutical accounts in the industry, remarkably at the same time not missing a beat when it comes to her family.

Steve Duryee, Client Partner
Sue Stearney
Senior Vice President, Account Services
Publicis Medical Education Group

Sue's 19 years of experience on both the client and agency side includes marketing, advertising, education and promotional programming. Sue has a breath of therapeutic experience across the brand life cycle. Sue has distinguished herself as an industry leading client relationship manager, offering both strategic services and excellent execution. Sue has combined her knowledge and insight with dynamic leadership skills. She is noted for her ability to build and develop top notch client teams.

Laura Lynner, Executive Vice President, Managing Director
Tara Stultz
Executive Editorial Director, Primary Care
Advanstar Communications Inc.

A true shining Star, Tara Stultz has earned the respect of her peers by embracing the "big picture" goals of the organization. Tara wears numerous hats when necessary and has displayed an extraordinary work ethic to accomplish any objective assigned to her. Through her relentless dedication, Tara has developed our editorial team to develop content in multiple formats. The editorial product has evolved from journal based to creating events and e-media products around the content. As a result, we are able to provide timely information for our readers and business solutions that meet the needs of our clients.

Laura Wagner, Vice President, Primary Care and Life Sciences Group Operations
Nicole Tummarello
Vice President, Financial Control
sanofi-aventis

Nicole is a dynamic influential leader whose innovative contributions have led the company and our employees to significant success. She supports many initiatives and project teams charged with finding positive creative solutions across the organization. Recently appointed to the company's Operating Committee, she holds a prominent senior role allowing her to shape business decisions in order to drive performance and change. She also supports a woman's affinity group, which highlights the contributions of women in business.

Laurent Gilhodes, Chief Financial Officer
Mia Umanos
Account Manager
Siren Interactive Corporation

Mia is a forward thinker when it comes to online marketing. She is unusually adept at finding new techniques and technologies as well as identifying ways to adapt them for use by our clients. Mia joined Siren in 2007 and has quickly optimized marketing initiatives and results for our clients. She has been a leader in web analytics and online strategy. Her energy and passion for her work is refreshing and contagious.

Wendy White, President and Founder
Pamela Van Houten
Director, Global Pharmaceutical Communications
Tibotec Therapeutics

Pam is a highly collaborative, valued partner among all who work with her, including internal business partners, agency staff, physicians, patients, and activists. She combines a "get it done" attitude with an unflappable demeanor – a truly winning combination in the deadline-driven communications field. With her natural curiosity and attention to detail, her thoughtful, creative programming always nets great results.

Kellie McLaughlin, Vice President Communications
Sarah Vidal
Product Director, Actemra Brand Team
Roche Pharmaceuticals

Sarah Vidal is a Product Director on the ACTEMRA brand team. She has made significant contributions at Roche in Sales, Market Analytics, and more recently as Product Director. She has championed multiple teams in the development of Patient and Payer specific strategies and tactics that will lead to our successful drug launch. Her willingness to take on new opportunities and desire to deliver a superior product are apparent. Her combination of confidence, energy, experience, contagious enthusiasm, as well as respect for others, is what truly makes her a "Rising Star".

Richard Hinson, Vice President, Commercial Operations
Lisa Vranesich
Vice President, Senior Account Director
Surge Worldwide Healthcare Communications

During her tenure with Surge, Lisa has launched a mega-brand, helped us win a couple of pitches and successfully completed our intensive NextGen program. Lisa is our "Rising Star" because she constantly challenges herself to improve, embraces feedback on performance, and engages in learning and development opportunities. What makes her special is that whether you are a client, work for her or with her, you cannot help to feel how much she enjoys working with you!

Carleen Kelly, President
Leah Warner
Account Director
Palio Communications

Leah works tirelessly to grow accounts, and leads one of the largest brands at Palio. Her client relationships are superb; her work ethic unmatched; and her work outstanding. She is a role model and mentor to her colleagues. Leah's quiet dedication and commitment to her brands and her team knows no bounds. Daily, she demonstrates keen leadership, patience and teamwork qualities-receiving Palio's peer-nominated Teamwork Award, an award designed to recognize individuals for outstanding implementation of teamwork.

Daniel Bobear, Executive Vice President/Managing Director, Client Services
Debra Weiss
Senior Director, Global R&D Quality Assurance
Shire Pharmaceuticals

When Debra took over Global R&D Quality Assurance, Shire's quality teams were divided between the Research and the Commercial sides of the organization. It is Debbie's strategic leadership that helped bridge this gap, creating an atmosphere of unity rather than division. She has developed numerous systems that help assure Shire's clinical studies are performed in compliance with all regulatory requirements. These systems are not only effective, but are also designed to be financially responsible. Debbie also teaches a graduate course entitled Good Clinical Practices at Temple University.

Ken Paras, Senior Vice President, Global Quality Assurance
Sandra Wiejowski, PharmD
Associate Director, Medical Affairs
Solvay Pharmaceuticals, Inc.

Sandy brings the unique combination of significant diversified healthcare experience with a passion for both excellence today and superior performance tomorrow. She is a skilled leader who produces measurable results while gaining the respect of both her team and her cross-functional colleagues. She is a proven mentor who contributes to the development of those around her. In 2007, Sandy was named Summit Award Winner by Solvay Pharmaceuticals for consistently exceptional behavior and significant contributions to business objectives.

John A. Ohman, PharmD, Director Medical Affairs
Gina P. Wilkerson
Vice President and Chief Veterinary Officer
AstraZeneca Pharmaceuticals LP

Gina has been a champion of women's success and was co-founder of WiReD, our women's employee network group in R&D. This group has actively collaborated within the organization to bring in speakers and topics of interest to women in the workplace. Gina helped lead the Women's Leadership Initiative, a cross-functional AstraZeneca effort, to develop women in order to be ready for more senior level roles. She is the recipient of the Emerald Honors award and was recognized by AstraZeneca as a YMCA Black Achiever. Gina actively mentors young women for leadership roles within the pharmaceutical industry. Gina is truly a Rising Star!

Marta Brito Perez, Human Resources Vice President, North America and Global Marketing
Lori Williams
Director, Outsourced Manufacturing Operations
Eisai Inc.

Lori's contributions include establishing an outsourced product supply capability for Eisai. She is viewed as a role model for leadership managing her team through quality and supplier issues, a SAP project and a multi-disciplined design project to deliver improved long-term results. Lori takes time to understand viewpoints, seeks win-win solutions and builds strong teams that deliver expected results. Through investing time in a community leadership program, Lori has developed a strong external network allowing her to contribute to a number of community initiatives.

Lou Arp, Vice President, Production Operations
Melinda A. Wilp, CPA
Vice President, Operations and Chief Financial Officer
SARGA Associates, LLC

Melinda is a dedicated, driven and passionate member of our organization. She balances the company's strategic forecasting capabilities with her strong foundation in finance, creative market messages and business operations. She is an inspiration and exceptional motivator, helping those around her achieve their potential. Melinda is a passionate and dedicated supporter of women, both at SARGA, the HBA and other associations. She is a strong advocate for women, assisting in both their personal and business challenges.

Randy Wilp, President, North America and Europe
Beth Wymbs
Account Director
Innovex Medical Communications

Since joining Innovex Medical Communications, Beth has proven adept in strategic planning and program execution for assigned accounts, combining her account management experience and positive attitude to create a true partnership with our customers. She leads her team effectively and efficiently to deliver consistently successful programs. Within our organization, Beth leads by example and contributes to the growth of our organization through her keen ability to discern business issues and develop creative solutions. Beth is an asset to our organization and a truly bright and rising star!

Sonnie Kang, Managing Director
Jeanne E. Zucker
Senior Vice President, Strategic Business Development
InfoMedics, Inc.

Jeanne is an accomplished and inspirational healthcare executive. She pursues her work in product development, marketing, and strategic account development with passion. An innovative thinker who provides exceptional client service, she is respected for her development of interactive, relationship management and patient feedback solutions for pharmaceutical clients. A "star" by any standards, Jeanne brings great energy and dedication to her work as well as to her volunteer efforts in health-related causes and the HBA.

Amy Weickert, Director of Marketing, Strategic Business Development