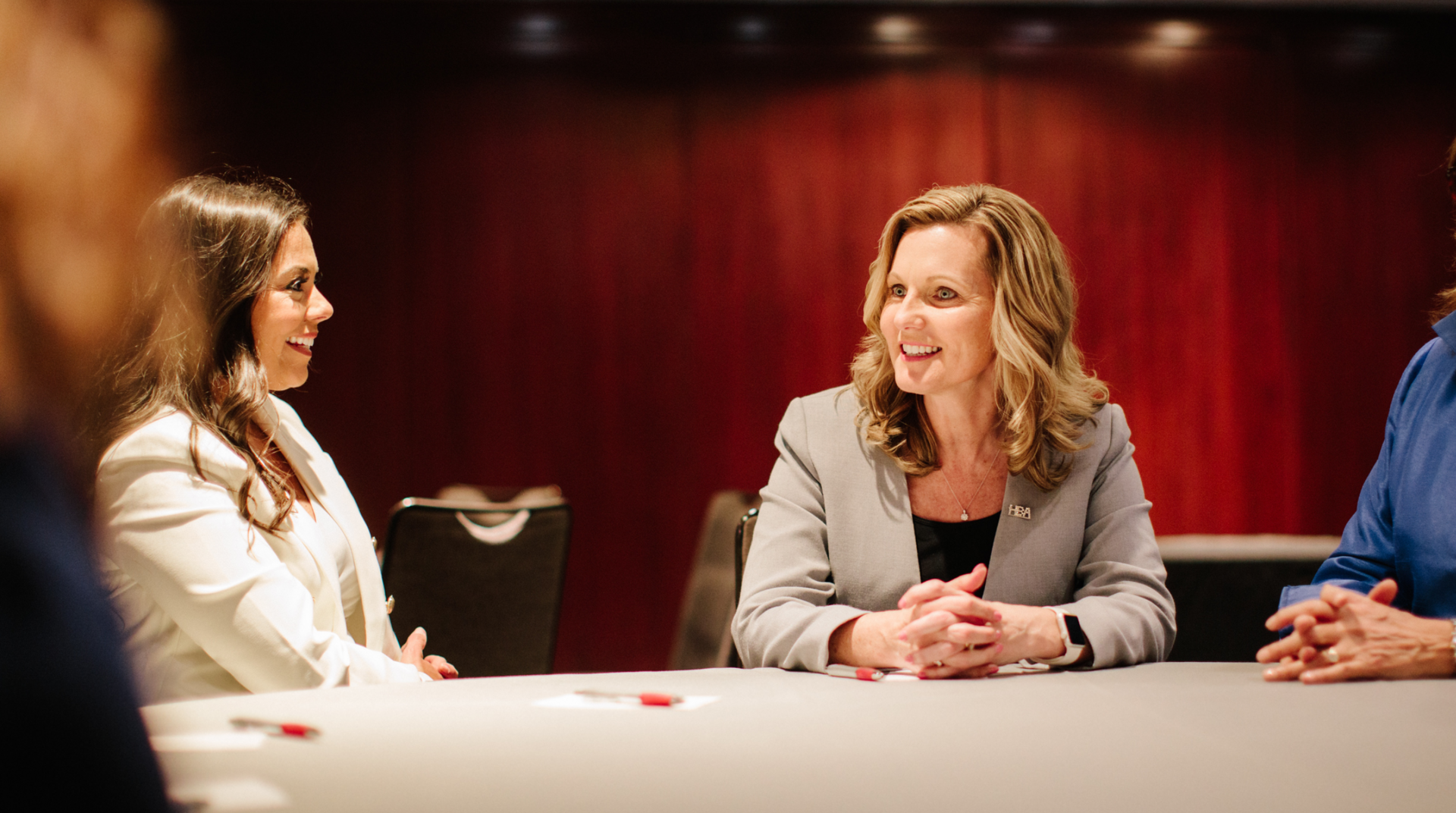 Powering the Possibilities With Constructive Disruption
Career Conversations
Join us and learn how to harness the power of constructive disruption to pave the way for women in healthcare. 
Special 2023 Series Purchase Opportunity
For webinars that have passed, you'll receive access to the recording. 
Are you ready to make bold moves, big or small, to spark positive change?
Join HBA's Career Conversations, exploring how leaders can leverage constructive disruption to advance women in the business of healthcare and promote global health equity. Executives will share inspiring strategies to break barriers and encourage leaders at all levels to challenge practices that hinder inclusive leadership. Join us to spark positive change in your leadership journey today. 
 
7 December | Career Conversation 41: Shattering Roadblocks to Pave the Way for Advancement
Extensive research reveals the obstacles women face on their path to career advancement, including workplace exclusion, bias in project and position selection, and lack of constructive feedback. Panelists will explore strategies for breaking these barriers, such as mentoring and sponsorship, addressing exclusionary behaviors, and fostering inclusive leadership practices. The focus will be on the role of all leaders in creating environments that promote equitable opportunities for women's advancement, regardless of their position in the company.
Past 2023 Career Conversations
Aired 16 March 2023 | Career Conversation 38: Dismantling Limiting Mindsets and Narratives to Make Way for New Possibilities
Perhaps the single most important lesson that emerged from the last few years is that the way to move beyond what seem to be impossible circumstances is to challenge assumptions, think outside the box, and experiment with new approaches to problem-solving. To do this requires a growth mindset from the outset and a belief that there is a way to achieve the goals of gender and health equity in spite of the obstacles along the path. This conversation with champions in the healthcare industry will offer insights on how these leaders focused inward to muster the courage to lead important initiatives at their companies by building supportive networks, not allowing others to make them doubt their abilities or significance of their causes, not accepting validation for limiting behaviors, and reframing the "no's" and failures they encountered as "not yet."
Aired 15 June 2023 | Career Conversation 39: Restructuring to Harness the Value of Inclusive, High-Performance Teams
Numerous articles and conference sessions focus on the business case for diversity. They cite financial impact, improved decision-making, and more engaged and committed staff, among many other benefits. However, more recent research suggests that the mere existence of diverse teams is not enough to ensure these benefits. According to Robin Ely, the Diane Doerge Wilson Professor of Business Administration at Harvard Business School, and David Thomas, President of Morehouse College, "what matters is how an organization harnesses diversity and whether it's willing to reshape its power structure." In other words, leaders need to see the value of the differences individuals bring to the team and create an environment that supports new ways of leading based on those differences. Panelists will share how they have embraced this challenge and the impact of these efforts on their projects and initiatives.
Aired 21 September | Career Conversation 40: Interrupting Behaviors and Practices That Limit Innovation
Companies that fail to prioritize innovation often find themselves losing market share to more forward-thinking rivals. While it's easy to recognize the impact of innovation-limiting behaviors in hindsight, it's crucial for leaders to introspect and identify such practices within their own teams. A panel of executive leaders in the healthcare industry will discuss the top ten behaviors and practices that hinder innovation, sharing strategies based on their experiences to help leaders stay ahead in an evolving industry and unlock new possibilities.