Mentoring Program
Interested in participating in the 2024 HBA Mentoring Program? Find your local program below to register. 
Grow your professional success through the power of the HBA network! 
Join a network that has positively impacted over 7,000 healthcare professionals since 2014 and continues to help women advance into influential leadership roles. Enhance your skills, boost visibility, and unlock your leadership potential. Experience the mutual benefits of mentorship, fostering growth for both mentors and mentees, while elevating your on-the-job performance.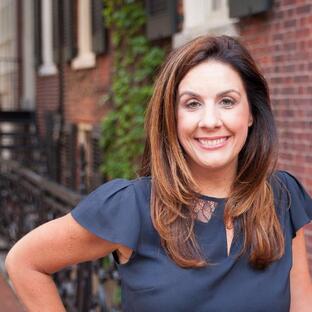 I think everyone can benefit from a dose of inspiration always, but it is even more meaningful when there is a mentor in your life who can help you see possibilities to thrive — even during the uncertain times.


– Colleen Burns,
Global Chair of the HBA Mentoring Program
As an HBA Mentoring Program participant, you'll:
What Makes HBA's Mentoring Program Unique? 
Watch the video below to hear from a previous participant:
All HBA Mentoring Program participants (Mentees, Mentors, and Connectors) must be HBA members. This program is open to participants from all genders and is applicable to all career stages.
Timeline
February/March: The HBA matches Mentors, Mentees, and groups based on diverse backgrounds, functional areas, and industries.
March/April: Official program kickoff (matches and circles meet twice monthly from now to program conclusion).
June: Mid-year event with special guest speakers.
October/November: Program conclusion with celebration and reflections.
Format
HBA EMEA, HBA Asia Pacific, and HBA Canada employ a 1:1 mentoring model, meaning each Mentor is paired with one Mentee. The program is international and, as such, mentoring pairs meet virtually using Skype, Zoom, phone, etc. (except where mentoring pairs may be co-located).
HBA regions in the United States employ a group mentoring model, meaning mentoring takes place in groups ("circles"), with most groups consisting of two Mentors paired with four Mentees. (Circle composition may vary slightly depending on the number of applicants and their locations, companies, and mentoring areas of focus.)
Become a changemaker in your organization today!
How did the HBA Mentoring Program help you?

The HBA Mentoring Program was a great opportunity for me to expand my professional network within the healthcare industry, especially when it came to learning new skills outside of the traditional roles of my career path. The intimate settings and frequency of our meetings made it easy to connect and establish a bond with my fellow HBA colleagues. I highly recommend this program as a supplement to stand-alone HBA events.

– Kate Madden
Senior Clinical Trial Manager
Incyte Corporation