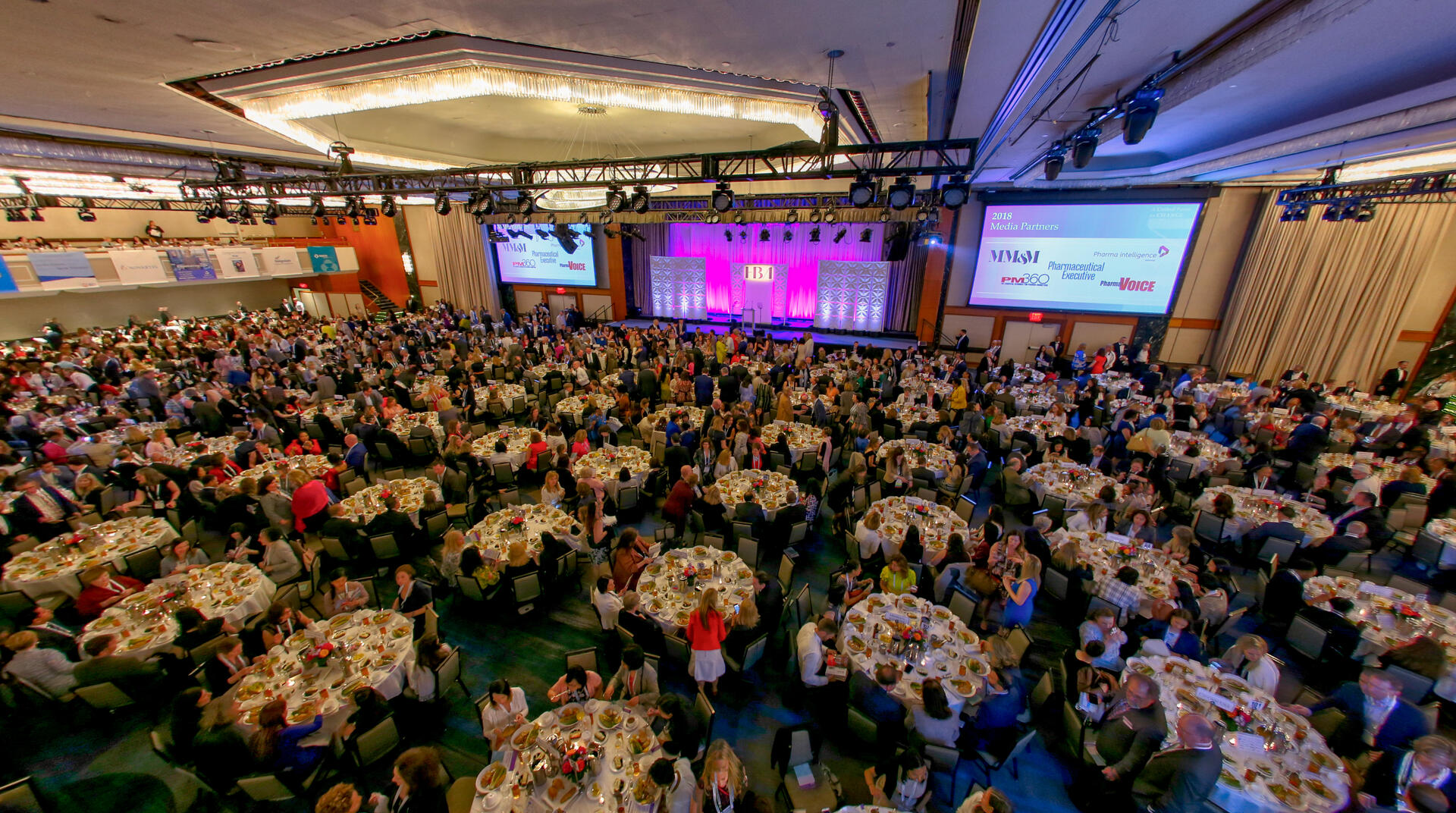 The HBA Luminary award was introduced in 2014 as part of the HBA's 25th anniversary of the Woman of the Year (WOTY). This year, the HBA is proud to recognize 33 senior women, identified by their corporate partner companies, who serve as a role model in their company, actively mentor and sponsor others, help advance other women's careers, and exhibit dedication to the healthcare industry. These luminary leaders have more than 20 years of professional industry experience. 
Lisa Bakazias, VP, global operations, manufacturing strategy
West Pharmaceutical Services, Inc.
Lisa Benna, SVP, HR
GlaxoSmithKline
Heidi Casaletto, VP, business fields-transfusion medicine, business fields marketing
Ortho Clinical Diagnostics
Maggie A. Daniels, national sales director, corporate accounts
Roche Diagnostics
Kathy Delaney, global chief creative officer
Publicis Health
Binodh DeSilva, PhD, VP
Bristol-Myers Squibb Company
Elsie DiBella, VP, biologics process and CMC development
Momenta Pharmaceuticals, Inc.
Edith Eby, VP
Pfizer Inc.
Rachel Frizberg, commercial director region Europe
Roche (F. Hoffmann - La Roche Ltd)
Coleen Glessner, SVP and chief quality officer
Alexion Pharmaceuticals, Inc.
Cecile Guegan, VP finance global oncology and medicine development
Pfizer Inc.
Jennifer Jackson, PhD, SVP, global regulatory affairs and quality assurance
Tesaro, Inc.
Petra Jantzer, managing director
Accenture
Tracey Keele, partner, risk consulting
KPMG LLP
Andrea Kretzmann, strategy
Fingerpaint Marketing, Inc.
Lauren Lewis, EVP, managing director
McCann Torre Lazur
Anila Lingamneni, VP, renal R&D, Baxter healthcare
Baxter International Inc.
Kellie Malloy, EVP
Syneos Health
Nahrin Marino, deputy general counsel legal regulatory
Astellas Pharma US, Inc.
Jymme McQuillan, executive director, operations
Quest Diagnostics
Nikkia Miller-Blakes, Johnson & Johnson technology, VP – enterprise and portfolio
Johnson & Johnson
Jan Price, director, women's healthcare and neurology medical science liaison teams
Bayer
Rosemary Rebuli, global head of trial management
Novartis Pharmaceuticals Corporation
Dawn Rogers, SVP, human resources
Pfizer Inc.
Robin Shapiro, global president
TBWA\WorldHealth
Meg Smith, VP, clinical operations, quality and regulatory compliance
Stryker Corporation
Cecilia Soriano, VP/GM diabetes care
BD
Ponni Subbiah, chief medical officer
Indivior PLC
Lisa Talbot, managing director, healthcare strategy and business development
Marina Maher Communications LLC
Onelia Ann Vera, legal group VP, hematology 
Shire
Erica Yahr, EVP, executive strategy director
McCann Health NY
Sherri Zapinski, VP, global procurement
Alcon, a Novartis Company
Litao Zhang, PhD, VP, leads discovery and optimization
Bristol-Myers Squibb Company