The HBA Launches in Singapore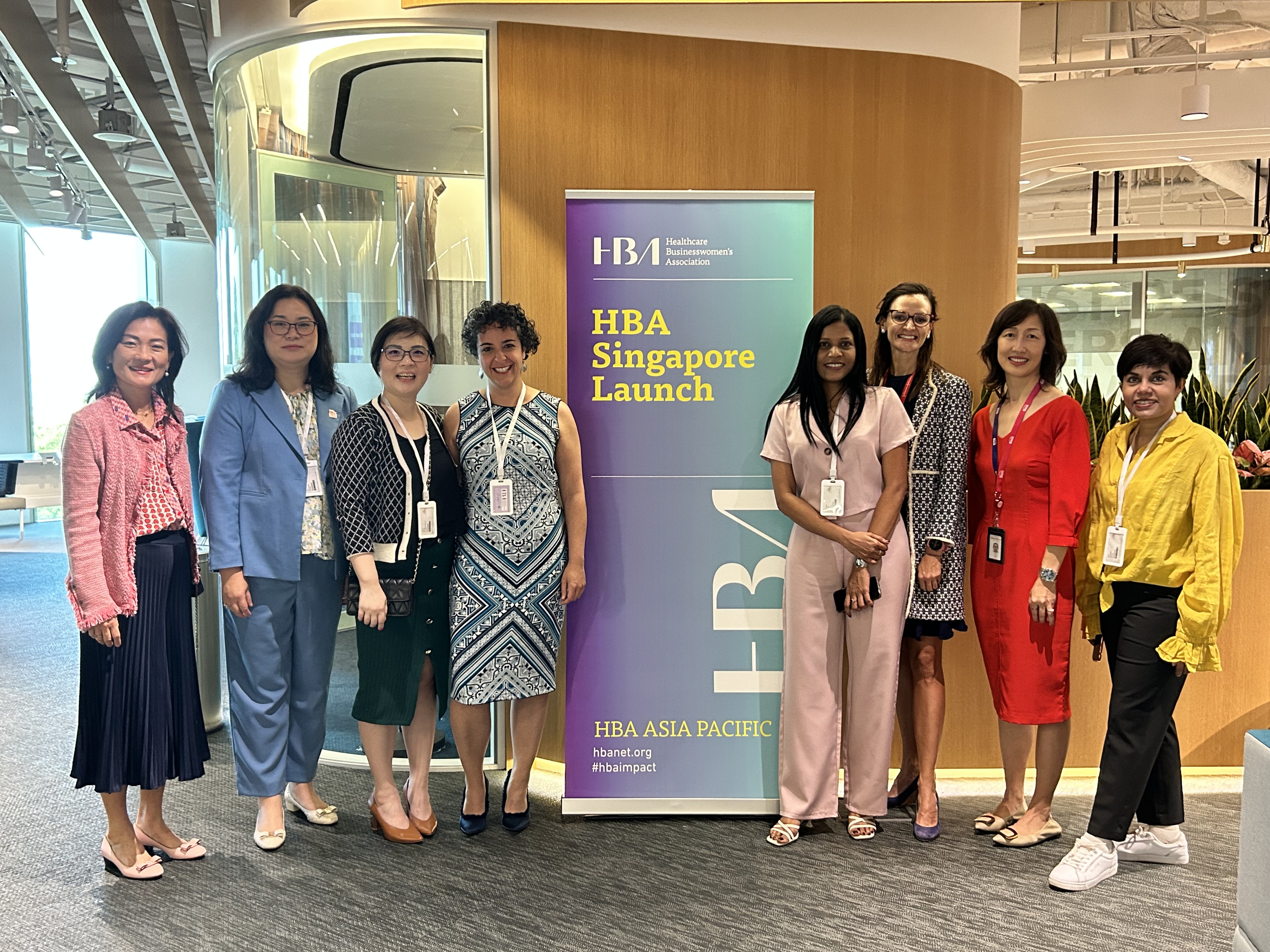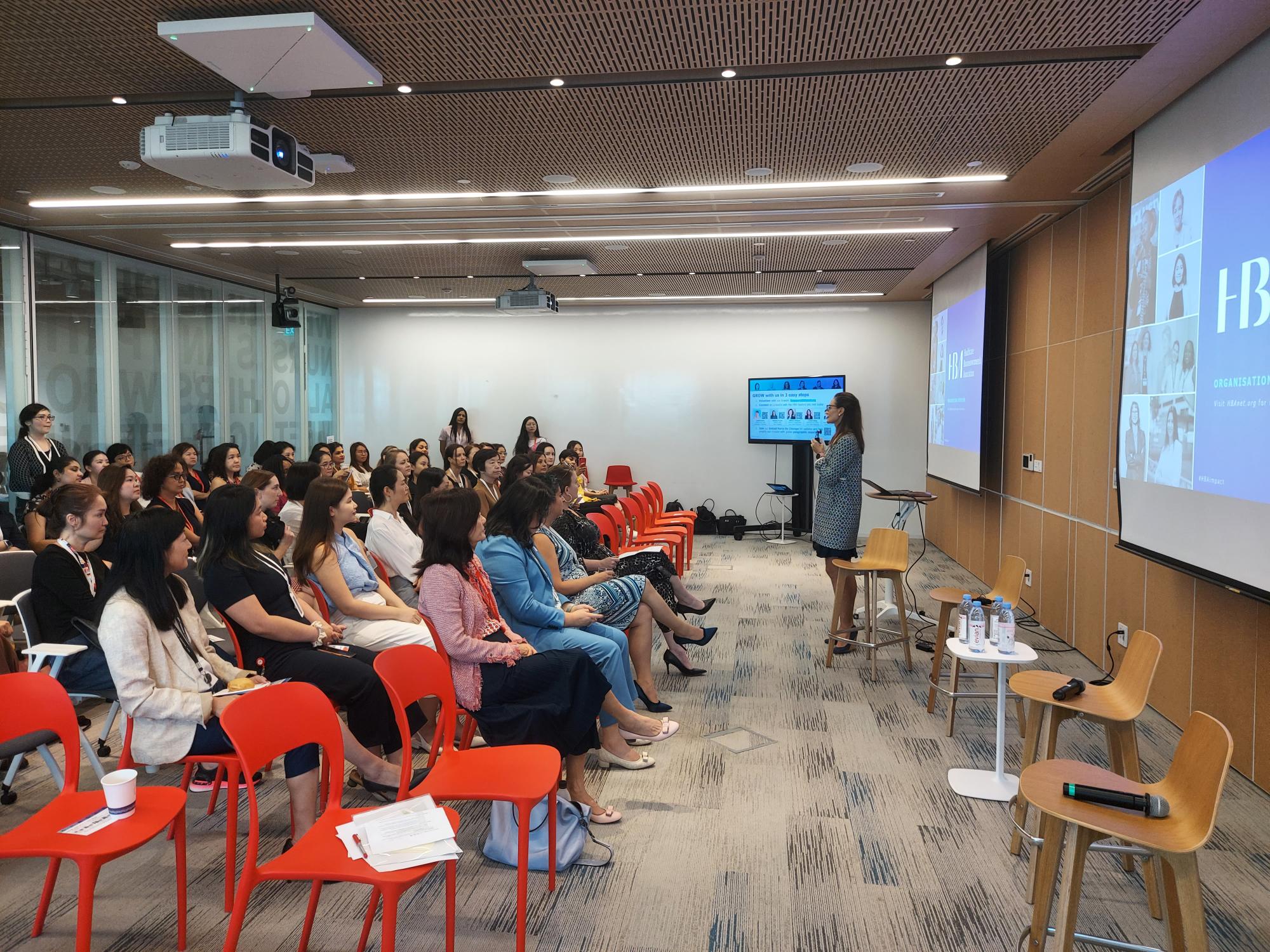 On 26 September, 2023, over 100 women and men met for the launch of the first Singapore location of the Healthcare Businesswomen's Association (HBA). I had the pleasure of joining the amazing Singapore branch leadership team, Saumya Nayak, Miemie Strydom, Louise Wong, and Flora Ren, for this momentous event held at the Singapore site of one of our largest Corporate Partners, Johnson & Johnson. The event lived up to its energetic launch announcement of "come make history with us!" and included a mix of cross-industry networking, heartfelt advice from a senior panel, and a fun "find your matching Singapore food dish" that brought laughs and energy to the session. 
A little context is helpful here on Singapore as a healthcare industry hub and as an environment for women in the workforce. As a city-state, Singapore has increasingly attracted multinational companies in the healthcare sector (and beyond) who are seeking additional strategic footholds for their businesses in Asia. The government's investment in innovation, favorable tax incentives, and geographic access to emerging Asian markets are all strong draws. The World Economic Forum's 2023 Global Gender Gap Index has Singapore at 49th of 146 total countries reviewed, and 4th of the 19 countries in East Asia and Pacific Region.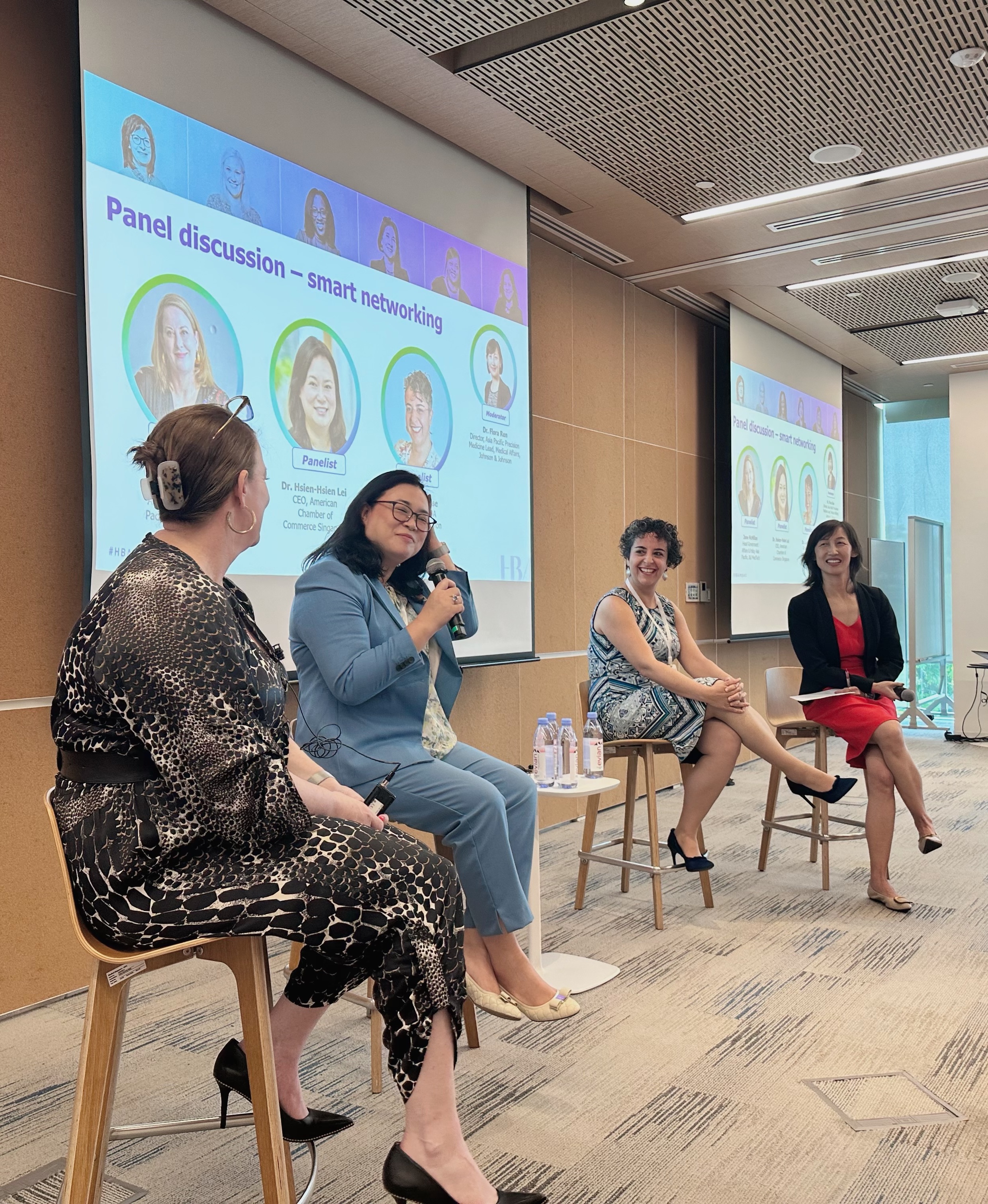 "Creating favorable environments to support women in the workforce is definitely getting a lot of attention right now," says Dr. Hsien-Hsien Lei, CEO of the American Chamber of Commerce in Singapore and one of the event's panel speakers. "The government's focus on issues of labor productivity and the economy have driven white paper assessments on women's development, and upcoming legislation on workplace fairness." 
Part of the future government action plan includes development of programs and opportunities for mentorship, networking, and training for women, as well as increasing women's representation on boards. All of these will be welcome improvements for the many women working in the healthcare industry in Singapore, including those who attended our energizing launch of HBA Singapore in September.  
As for the attendees of our launch event, many stayed after to express their delight. They described the event as "meaningful," "uplifting," with "genuine sharing and connection," and they "gained of a lot of insights," as the event provided a "spirit of support in the workplace." Many women also left committing to invest further in their own growth through continued networking, even if it meant moving outside their comfort zones. It's not surprising with the energy and atmosphere of this successful launch that so many of the attendees said they could not wait to volunteer with the HBA themselves. 
This most recent HBA launch in Singapore exemplifies how our United Force for Change will accelerate our positive impact as more leaders around the world join our relentless pursuit of gender equity. We welcome anyone to help amplify our global mission by getting involved in our growth efforts here.