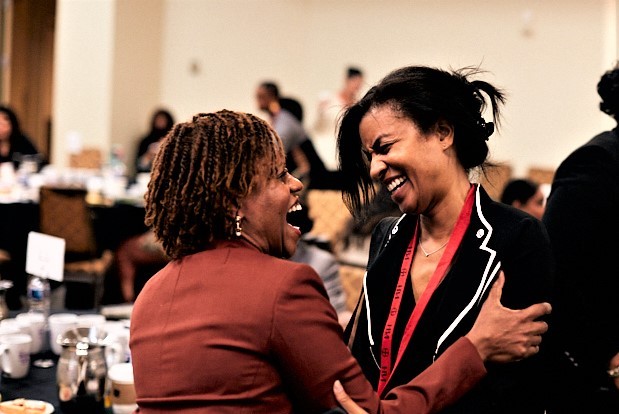 This year, I'm honored to serve as the lead for HBA's Women of Color affinity group. I'm proud that since its inception in 2019, our network of advocates—thanks to the leadership of Karima Sharif and the team of incredible volunteer leaders—continues to flourish as does our influence in supporting HBA's mission to accelerate workplace equity for all women in our workforce. 
News about HBA's theme for this year "Powering the Possibilities" is not only inspiring, but timely, as I reflect on this day of celebration, recognizing the life and legacy of Dr. Martin Luther King, Jr.
In Strength to Love, Dr. King states that the ultimate measure of a man is not where he stands in moments of comfort and convenience, but where he stands at times of challenge and controversy. As a leader, one must have the courage while facing injustice to speak out and not remain silent. From economic inequities to voting rights, Dr. King refused to ignore injustices despite the dangers he encountered. On many nights, Dr. King contemplated giving up. At times he felt tired of marching, going to jail, living under the threat of death, and discouraged that his work was in vain. Nevertheless, he chose to endure, and he continued the fight until the very end.
We tend to reflect on Dr. King's service, commitment, and sacrifices, but as we embrace the new era of leadership, let us also reflect on the fact that leaders too can be vulnerable. Dr. King reflected on his vulnerability in the face of police violence and the constant incarcerations. Yet, he overcame his fears and drew courage in the worst of times to act on his followers' behalf. In that selfless courage lay his capacity to inspire*. Sparked by his compassion for humanity, Dr. King's vulnerability was perceived as authentic and as such, his followers did not think twice about joining him in his pursuit for justice.  
Dr. King also taught us the power of collective movements. In his letter from the Birmingham City Jail, he pointed out that "we are caught in an inescapable network of mutuality, tied in a single garment of destiny. Whatever affects one directly affects all indirectly."
This is particularly relevant to our Women of Color affinity group today in our mission to drive awareness, change, and equity for all women. We come together throughout the year virtually —and thankfully now in person—to share best practices and celebrate results. You see Vinessa Pearson (Deputy Chair, Women of Color affinity group) and I in the photo celebrating a successful Women of Color Wellness Summit during HBA's Annual Conference this past November.
At this sold-out event, nearly 200 women of color alongside allies, champions, and sponsors talked transparently about our challenges, listened to one another's stories, and committed to embracing the possibilities as we move forward together for a more just, equitable, and inclusive workplace and world
Today I challenge you to stand in solidarity with us, asking to be judged by the content of our character, and not by the color of our skin or the texture of our hair. Our work is enough. We are enough. We are in this together.
When women of color rise, all women rise. It's the sum of us. This is part of Dr. King's dream for equality—that we rise together.
In honor of Dr. King's birthday, we invite you to become part of the solution in keeping Dr. King's legacy alive. We encourage you to join the HBA Women of Color affinity group with more than 350 champions across the globe rallying in solidarity towards increasing awareness, demanding equity, and changing the narrative for women of color in healthcare.
*Dream – The Words and Inspiration of Martin Luther King, Jr. 2007.
####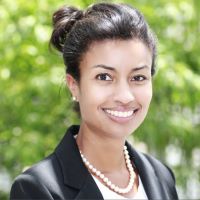 Authored by Vanessa Nortey, Global Chair for the HBA Women of Color affinity group.
Vanessa Nortey is the Program Manager, R&D Diversity, Inclusion, and Belonging at Amgen. An active member of the HBA community Vanessa is one of the original co-founders of the HBA Women of Color affinity group and currently serves at Deputy Chair.