Submissions are now open for the 2023 HBA STAR.
Deadline to nominate: 21 October, 2022
Congratulations to 2022 HBA STAR
Wendy White
STAR (Strategic Transformation Achievement Recognition)
The HBA honors one other industry leader at its annual May Woman of the Year event—an exceptional HBA volunteer leader. This award is the Strategic Transformation Achievement Recognition—also known as the STAR.
This recognition is unique in that it is presented to a volunteer who has strategically transformed the HBA. Since 1999, the HBA has recognized an extraordinary HBA volunteer who stands apart as an exemplary role model to others due to her/his demonstrated long-term commitment to gender equity and the ability to help the HBA further our mission, goals, and vision.
Historically, STARs engage with the HBA in a number of ways throughout the year and join an elite group of previous winners who continue to participate in the community for years to come.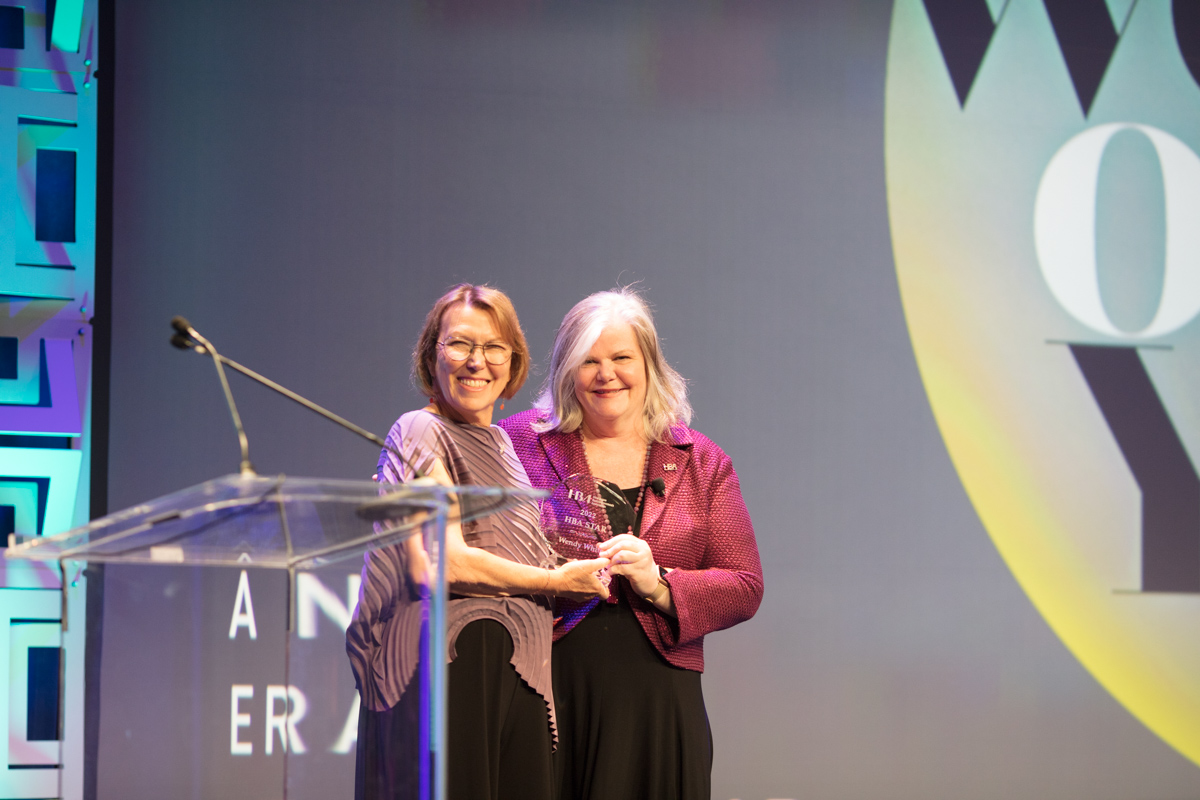 (L-R) Mary Pittman, President and CEO, Public Health Institute, with 2022 HBA STAR Wendy White
Benefits of the recognition:
Keynote role at the Woman of the Year luncheon
Invitations to all HBA reception(s) and events associated with the Woman of the Year luncheon
Active support to prepare for the Woman of the Year event:

Three preparatory teleconferences prior to the event
In-person rehearsal session at the hotel with speaker coach support

Invitation to speak at HBA events such as global webinars and chapter programs, and to attend the Building Better Business Connections (3BC) summit
Invitation for a three-year term on the HBA advisory board to provide guidance to the HBA board of directors
Exposure to the HBA's community of 70,000 leaders in healthcare and life-sciences through all communication channels
Inclusion in the historical references of the HBA leadership
Future invitations in years to come to key HBA events