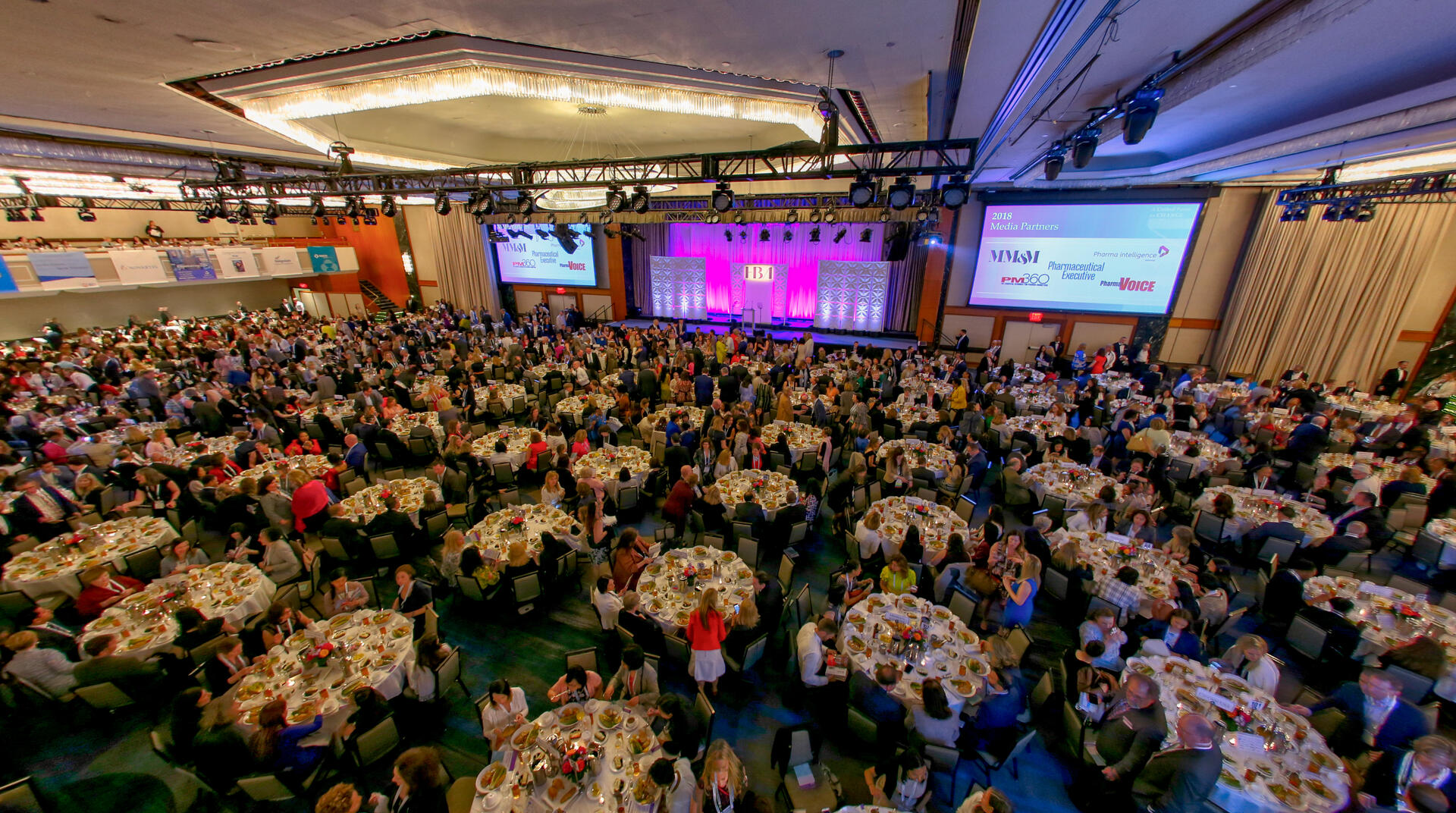 HBA Rising Stars are professionals in various sectors of the healthcare industry, including pharmaceutical, biotechnology, advertising, public relations, medical education and market research, among other fields. Nominated by the HBA's Corporate Partners, the Rising Stars represent various career stages and disciplines and have demonstrated noteworthy achievements and proven attention to furthering their careers.
 
Anne-Karen Hunt, Divisional VP, Commercial Heart Failure    
Abbott
Aurora Cazares, Director, Business Services and Operations    
AbbVie Inc.
Noelia Plaza, Senior Manager, Life Sciences, Industry Solutions and Services    
Accenture
Kristen Richardson, Senior Director, Business Development Operations    
Advanced Clinical
Disha Patel, Director, Digital, Technology and Innovation    
Amgen Inc.
Sand'Eria Lewis, Director, Operational Excellence    
Astellas Pharma US, Inc.
Denise Young, VP, Global Program Team Lead    
Atara Biotherapeutics
Deepa Athrayil Kalathil, Director Engineering    
athenahealth
Sandi Malinowski, Client Partner
Atlas
Jessica Golino, Associate Director, Field Execution
Avanir Pharmaceuticals
Aino Försti-Smith, Head, Communications, Finland    
Bayer Pharma Europe
Yaengsaeng Xayavong, Director, Facilities Management    
Bayer U.S.
Lucy Turland, Associate Director, US Marketing, Point of Care    
BD 
Joy Rasmussen, Regional Sales Manager    
BioDelivery Sciences International, Inc. 
Stephanie Albanese, 
Senior Director, Commercial Finance  
Biogen 
Melissa Ortiz, Associate Director, Manufacturing and Packaging    
Boehringer Ingelheim
Amanda Lewis, Director, BioProcess Technology, Global Manufacturing Operations    
Bristol Myers Squibb
Ciera Solar, Senior Project Manager    
Calcium USA
Kendra Strother, 
Director, Product Strategy and Execution  
Cardinal Health
Kristen Tappan, SVP, Media    
CMI Media Group
Vidya Viswanathan, 
Digital Health and Innovation Leader    
Cognizant Technology Solutions
Shaina Gaynor, VP, People and Culture    
Compas
Carrie Chastain, Senior Medical Support Specialist    
CSL
Erinne Wasalski, Director, Head Regional Site Engagement Management, R&D    
Daiichi Sankyo, Inc.
Marie Petrulavage, Account Lead, Client Services    
Doximity
Asya Kogan, Executive Director, Field Medical, Oncology    
Eisai Inc.
Adrienne Brown, VP, US Diabetes Business Unit    
Eli Lilly and Company
Michelene Taptich, Director, Revenue and Partnership Accounting    
Endo International
Ali Castro, Senior Director, Marketing Reproductive Medicine and Maternal Health    
Ferring Pharmaceuticals, USA
Jill Gannon, Director Sales, US                                                                                 
Gilead Sciences
Tania Zahid, 
Regional HR Director, Employee Relations, Asia Pacific and MEA   
GlaxoSmithKline
Julie Ryan, VP, Regulatory Affairs    
Haemonetics Corporation
Christine Lutze, SVP, Account Director    
Havas Health & You
Dara Mann, VP, Marketing
Horizon Therapeutics
Edimara Reis, Principal Investigator, Antibody Pharmacology    
Incyte
Arati Swadi, Senior Director, Product Management    
Inovalon
Paula Hackl, SVP, Transformation Officer    
Intouch, An EVERSANA Company
Ashley Agustin, Assistant Director, Corporate Operations    
Ionis Pharmaceuticals
Carrie Earehart, Neuroscience Account Specialist    
Ipsen Biopharmaceuticals
Sue Bailey, Senior Director, Clinical Operations    
IQVIA
Heather Higgins, Associate Director, Regional Payer Account Executive  
Jazz Pharmaceuticals
Sahana Nayak, Director, Chemicals Category    
Johnson & Johnson
Stephanie Sadaka, 
Senior Executive Oncology Sales Specialist, Janssen    
Johnson & Johnson
Ana Miletic, 
Senior Research Scientist, Kyowa Kirin Research  
Kyowa Kirin USA Inc.
Andrea Throop, PhD, 
VP, Laboratory Operations   
Labcorp
Kimberly Norman, Senior Director, Market Access Strategy    
Lundbeck US
Lisa Corbett, Director, Provider Relations    
Magellan Rx Management
Spencer Hoffman, VP, Associate General Counsel    
Medidata, a Dassault Systèmes Company
Radhika Balasubramani, Director, Global Technical Operations, Merck Manufacturing Division    
Merck & Co., Inc.
Iksha Herr, Managing Director, Data and AI, Healthcare and Life Sciences     

Amber Scardino, EVP, Strategic Partnerships    
Millennium Medical
Jennie Feight, Director, Health Policy    
MiMedx Group, Inc.
Sarah Croft, Director of Product    
Navigating Cancer
Andrea Schwarz, Lead Business Partner, CONEXTS, CTS    
Novartis Pharmaceuticals Corporation
Christina Bannerman, Regional Business Director, Pacific    
Novo Nordisk
Melissa LoBiondo, Account Group Supervisor    
Ogilvy Health
Ruth Fields, Director, Regulatory Innovation, Information and Digital Management    
Organon
Aparna Das, IT Business Relationship Manager    
Ortho Clinical Diagnostics
Kristen Bequeath, PhD, Executive Director, Global Quality Operations    
Otsuka America Pharmaceutical, Inc.
Christina Van Derveer, 
Senior Corporate Counsel    
Otsuka America Pharmaceutical, Inc.
Rachel Foden, Managing Consultant    
PA Consulting Services Ltd.
Susan Anderson, Chief of Operations, Global Product Development    
Pfizer Inc.
Parmjot Bains, Senior Director, Regional Commercial Lead Developed, Asia    
Pfizer Inc.
Melissa Bishop-Murphy, Senior Director, National Government Relations and Multicultural Affairs    
Pfizer Inc.
Shaguna Punj, Principal (Partner), PwC Strategy and Healthcare Enterprise Strategy and Value    
PwC
Ericka McKenna, EVP, Group Account Director    
Real Chemistry
Leighanne Eide, Supply Planning and Project Management Director, Hygiene Business Unit    
Reckitt
Stephanie Hayes, VP, Key Partners    
Reverba
Delaine Williams, Associate Director, Regulatory Affairs    
Rhodes Pharmaceuticals
Ronnie Chen, People and Culture Head, Roche Pharma China    
Roche Genentech
Angela Howard, Regional Business Manager, Roche Molecular Diagnostics    
Roche Genentech
Nicole Richie, Global Head Health Equity and Population Science, Genentech    
Roche Genentech
Karen Campbell, Senior Director, Clinical Operations    
Rubius Therapeutics
Jennifer Turcotte, Senior Director, Global Pharma Strategy
Salesforce
Katie Cary, Director, Facilities    
Sangamo Therapeutics
Cristina Zamora, Senior Scientist    
Sanofi
Alisha Ahmed, Division Manager   
Seagen Inc.
Patrizia Palazzi, Strategy Consultant
Siemens Healthineers AG
April Walker, Global Clinical Insights Marketing Professional    
Siemens Healthineers AG
Colleen Mahoney, Associate Director, Commercial Learning and Development    
Sobi Inc. (North America)
Courtney Zeni, Director, Medical Affairs    
Sunovion Pharmaceuticals Inc.
Lauren Cantz, Chief of Staff    
SwanBio Therapeutics, Inc.
Kasey Boynton, Director, Client Engagement, Real World Evidence and Late Phase
Syneos Health
Feni Komline, RN, Director, Engagement Center, Deployment Solutions    
Syneos Health
Terah Benjamin, Specialty Pharmacy Accounts and Channel Management Director, SP Projects and Priorities    
Takeda Pharmaceuticals, Inc.
Amina Lobban, Head, HR Business Excellence, Global Manufacturing, Supply and Quality    
Takeda Pharmaceuticals, Inc.
Gabriella Tangredi, VP, Account Director    
TBWA\WorldHealth
Brigette Tanner, Senior Manager Compliance, SLC Quality Compliance    
Teva Pharmaceuticals
Jenny Perry, SVP, Group Scientific Director    
The Lockwood Group LLC
Robyn Davis, Senior Clinical Account Manager    
Travere Therapeutics
Brooke Fleming, Head, Omnichannel Marketing and Digital Enablement     
UCB, Inc.
Wenchi Liu, Executive Counsel    
Ultragenyx Pharmaceutical
Leela Paris, Executive Director, Process Engineering and Manufacturing, Cell Therapy 
Vertex Pharmaceuticals
Anne Brocchini, Strategy Insights and Planning Manager    
ZS Associates