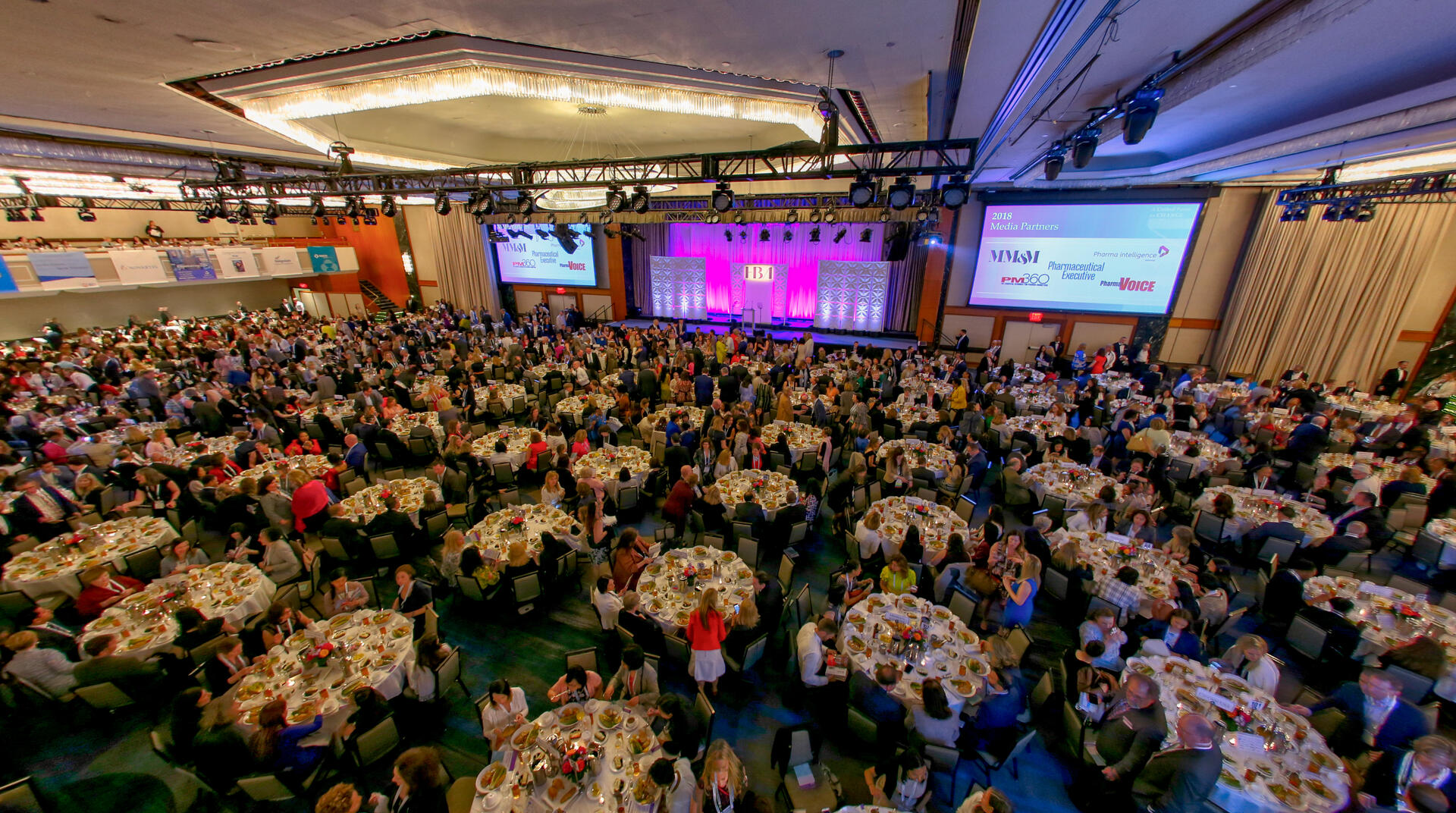 HBA Rising Stars are professionals in various sectors of the healthcare industry, including pharmaceutical, biotechnology, advertising, public relations, medical education and market research, among other fields. Nominated by the HBA's corporate partners, the Rising Stars represent various career stages and disciplines and have demonstrated noteworthy achievements and proven attention to furthering their careers.
Kelly Duffy, VP, core laboratory quality
Abbott
Zeynep Waelchli, senior technology consulting executive, managing director
Accenture
Amanda Paley, senior director, strategic solutions clinical research    
AiCure
Raechelle Raimondo, executive director, systems assurance and compliance    
Allergan
Tara Jones, executive director, plant manager    
Amgen Inc.
Amanda DeBrule, director, integration services    
athenahealth
Vicki Guida, SVP, global sales    
Atlas
Nancy Alvandi, executive director, medical affairs    
Avanir Pharmaceuticals
Elizabeth Beaulieu, senior manager, e-commerce category activation    
Bayer U.S.
Kristen Cardillo, VP, communications and PR
BD
Carolina Valoyes, executive director, quality    
Boehringer Ingelheim
Lisa Nelson, senior director, US public policy    
Bristol-Myers Squibb Company
Elizabeth Gluck, account director
Calcium USA
Stephanie Saunders, director, HR
Cardinal Health
Julie Hurvitz Aliaga, VP, social media    
CMI/Compas
Nina Kirshenbaum, VP, analytics services
Crossix, a Veeva Company
Simone Naruhn, director, analytical services, quality    
CSL Behring
Erika Tooman, VP, associate general council    
Currax Pharma
Tiffany H. Murphy, VP, sales, North America    
Danaher Corporation
Jodi Reynolds, managing director    
Deloitte LLP
Kristen Venettone, VP, business development    
Doximity, Inc.
Kristy Como, senior director, commercial training and development    
Eisai Inc.
Rebecca Meisberger, director, real world evidence    
Eli Lilly and Company
Nicole Quon, senior director, market access strategy and operations    
Ferring Pharmaceuticals
Sandhya Girish, senior director, global head oncology, clinical pharmacology    
Genentech, Inc.
Charelle Lewis, head, commercial and medical, vaccines tech    
GlaxoSmithKline
Paulann Buczek, VP, account group supervisor 
Havas Health & You
Liz Croft Richards, VP, global medical affairs    
Incyte Corporation
Megan Koczo, regional business director, NY and CT    
Intercept Pharmaceuticals
Celeste Roberts, group account director    
Intouch Group
Gretchen Smythe, director, oncology marketing     
Ipsen Biopharmaceuticals
Jenny Mattingly, senior director, strategic global delivery    
IQVIA
Clarissa Cooblall, associate director, scientific and health policy initiatives
ISPOR—The Professional Society for Health Economics and Outcomes Research
Rachna Dayal, global director, transforming customer experience    
Johnson & Johnson
Brandy Pyrcz, director, immunology development operations management and excellence
Johnson & Johnson
Tricia Wylie, managing director, advisory    
KPMG LLP
Tanusha Dutta, director, clinical data management    
LabCorp/Covance
Rubie Adkins, senior area sales manager    
Lundbeck
Kayla Hirsch, VP, marketing     
Magellan Rx Management 
Kendra Martello, executive director, public policy and corporate social responsibility
Mallinckrodt Pharmaceuticals
Ana Oromendia, director, product, value discovery, AcornAI    
Medidata, a Dassault Systèmes Company 
Rebecca Ruck, executive director, process research and development
Merck & Co., Inc.
Tracy Picon, senior director, US health and life sciences    
Microsoft
Marsie Genetti, director, pharmaceutical solutions     
Navigating Cancer
Nicole Renaud, senior investigator I (research, chemical biology and therapeutics, data science group leader)    
Novartis Institutes for BioMedical Research, Inc.  
Carrie Greer, regional business director    
Novo Nordisk
Liz Skrbkova, associate director, commercial business unit portfolio communications    
Novo Nordisk
Martha Maranzani, SVP, engagement strategy    
Ogilvy Health
Audra Jones, area director, customer experience    
Ortho Clinical Diagnostics
Desiree Priestley, director, patient support strategy and insights    
Otsuka America Pharmaceutical, Inc.
Mercedes Cardenal, global finance lead, hospital business    
Pfizer Inc. 
Bina Nair, senior director, regulatory quality assurance GMP audit    
Pfizer Inc.
Martina Ryall, VP, commercial portfolio management lead, hospital business unit    
Pfizer Inc.
Stacy Baldridge, director, PMR project lead    
Purdue Pharma L.P.
Dipthi Ramakrishnan, director    
PwC
Kathryn Bassett, site operations manager    
RB
Lauren Bieber, national sales director    
RB
Jale Guner, senior director, clinical operations    
Retrophin
Anja-Alexandra Duenne, head, medical affairs pharma international    
Roche (F. Hoffmann - La Roche Ltd)
Aruna Ayer, director, research, Roche Sequencing Solutions    
Roche Molecular Solutions
Kate Rushton, director, talent acquisition    
Rubius Therapeutics
Rebecca Quick, head, US strategic partnerships    
Sanofi
Courtney DeNitzio, talent management lead, global HR    
Takeda Pharmaceuticals, Inc.
Krista McKee, head, insights and analytics    
Takeda Pharmaceuticals, Inc.
Carlene Esposito, associate managing partner    
TBWA\WorldHealth
Michelle Rodriguez, senior director, quality operations    
Teva Pharmaceuticals
Marissa Nolan, VP, group scientific director    
The Lockwood Group LLC
Jennifer Lee, VP, client services    
The Scienomics Group, An Omnicom Company
Andrea Loewendorf, head, US neurology access strategy    
UCB, Inc.
Jessica Williamson, protein production lead    
UCB, Inc.
Angela Yen, associate director, computational genomics for genetic therapies    
Vertex Pharmaceuticals
Jennifer Stephenson, senior director, strategic account management    
VMS BioMarketing
Meredith Owen, senior group director, analytics    
W2O Group
Meghan McDonald, manager
ZS Associates