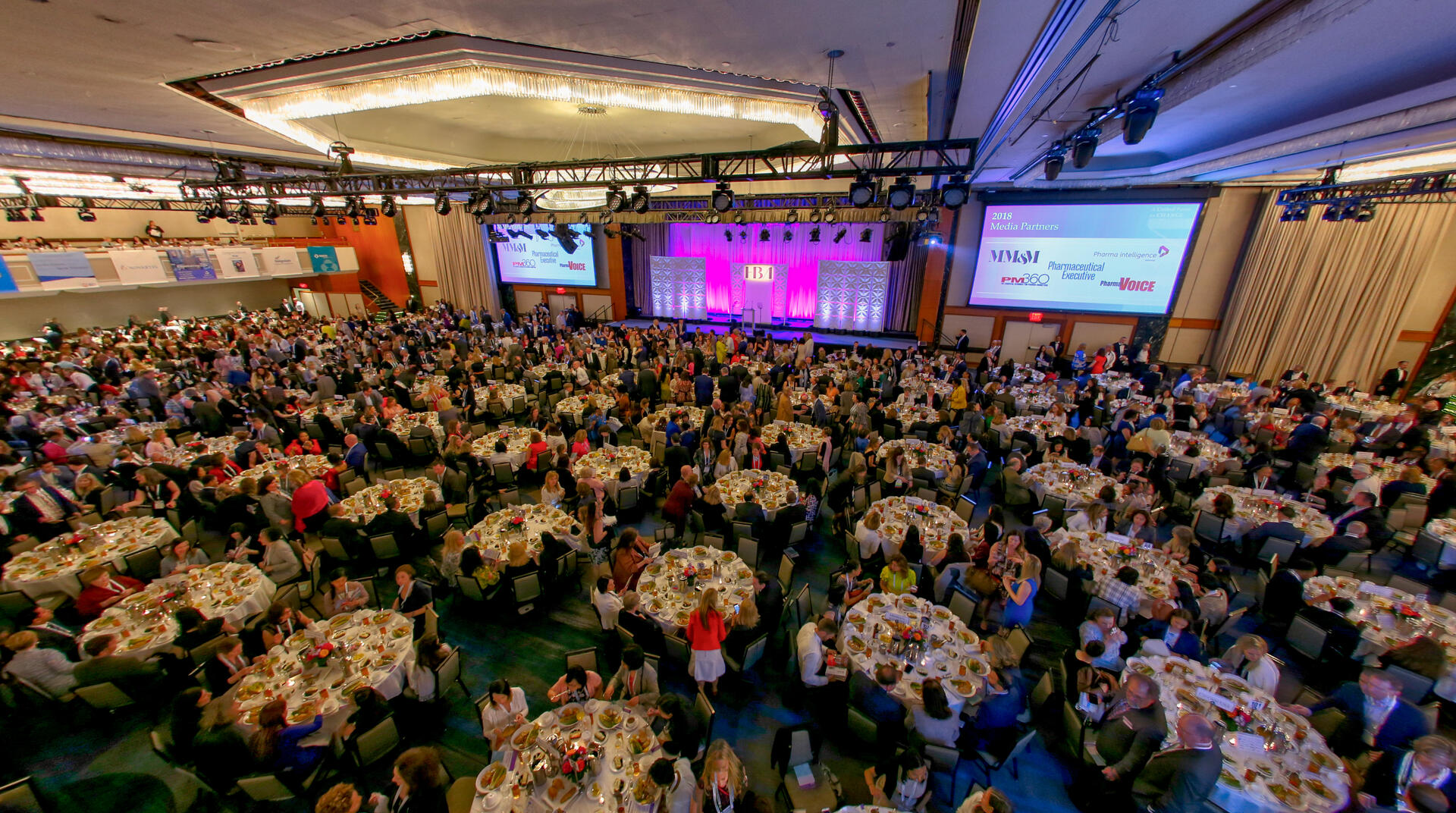 HBA Rising Stars are professionals in various sectors of the healthcare industry, including pharmaceutical, biotechnology, advertising, public relations, medical education and market research, among other fields. Nominated by the HBA's corporate partners, the Rising Stars represent various career stages and disciplines, and have demonstrated noteworthy achievements and proven attention to furthering their careers. 
Apoorva Aggarwal, principal      
ZS Associates
Kimberly Anders, VP, acute care sales 
Cardinal Health
Cori McKeever Ashford, EVP, central geo health lead    
Weber Shandwick
Domenica M. Askeland, VP, global HR operations            
Pfizer Inc.
Carole Augustine, senior director, business excellence, digital medicine           
Otsuka America Pharmaceutical, Inc.
Elizabeth Balthrop, DVP, cardiometabolic and informatics, rapid diagnostics  
Abbott
Sarah Bast, group VP, media      
Publicis Health
Alexandra Bauer, account director         
Calcium USA
Amanda J. Baumann, senior director, R&D robotics       
Stryker Corporation
Kathryn Boyd, senior manager, Accenture strategy life sciences
Accenture
Terentia Browne, engineering manager                
Johnson & Johnson
Denise L. Chambley, VP, North American medical solutions and remote engagements
PHS Health Solutions
Tiffany F. Chen, director, discovery         
Rubius Therapeutics
Traci Clarke, VP, client services                 
The Scienomics Group, An Omnicom Company
Nicole Crawford, executive business director  
Novartis Pharmaceuticals Corporation
Michele I. Cunningham, VP, commercial operations      
Strongbridge Biopharma plc
Kari L. Delahunty, MBA, SVP, corporate strategy
Syneos Health
Elizabeth Davies, senior director, pharma brand payer and access marketing
GlaxoSmithKline
Lily Dobberteen, protocol implementation specialist  
AiCure
Priya Emmanuel, managing director      
KPMG LLP
Melissa M. Falcone, VP, patient services and reimbursement, autoimmune and rare diseases
Mallinckrodt Pharmaceuticals
Adriana P. Fernandez, senior director, manufacturing and quality, IT   
Eli Lilly and Company
Jennifer Foley, global head, business insights and analytics, pharma development clinical operations
Genentech, Inc.
Allyson L. Funk, head of US communications and public affairs
UCB, Inc.
Tiffany A. Gallagher, partner      
PwC
Julie Garner, head of US government affairs
AstraZeneca Pharmaceuticals LP
Shannon Gath, VP, head of technology 
AMAG Pharmaceuticals, Inc.
Stacey Gibbons, VP, meeting planning, speaker bureau services             
Health & Wellness Partners, LLC
Ellie R. He, director, head of biometrics
Imbrium Therapeutics L.P., a subsidiary of Purdue Pharma L.P.
Elena Herrero, group art supervisor
Evoke Giant
Kelly Hornsby-Clawson, director, customer support      
Roche Diagnostics
Ann Howell, senior director, US regulatory affairs           
Shionogi Inc.
Janna Hutz, senior director, head of data science and scientific infrastructure                 
Eisai Inc.
Danielle King, account service
Fingerpaint Marketing, Inc.
Kaye Kittredge, project manager, operational excellence          
Inovalon
Jennifer Korngut, account supervisor, Havas Health Plus            
Havas Health & You
Natalia Kotchie, VP, R&DS Applied Data Science Center               
IQVIA
Kelly L. Lenahan, manager, scientific and health policy initiatives         
ISPOR—The Professional Society for Health Economics and Outcomes Research
Linda Louie, executive director, accounting
Amgen Inc.
Bridget Mabey, associate creative director
Ogilvy Health
Mary Mallaney, associate director, CMC team leader  
Celgene Corporation
Sarah Mooiweer, account supervisor   
TBWA\WorldHealth
Tracey Morrison, director, HR   
UCB, Inc.
Shenetra M. Moses, director, manufacturing    
Baxter International Inc.
Dr. Ponda Motsepe-Ditshego, executive medical director, Amgen Canada         
Amgen Inc.
Gretchen Murphy, associate director, R&D communications   
Alkermes
Stephanie Otis, senior director, commercial operations              
Ferring Pharmaceuticals
Kathleen Palladino, director, Epocrates client services
athenahealth
Charmain M. Piotrowsky, regional business director    
Novo Nordisk
Saileta Prabhu, director, PKPD
Genentech, Inc.
Kara R. Price, director, operations and strategy             
Merck & Co., Inc.
Amrita Rahmani, senior director, corporate strategy
Regeneron Pharmaceuticals, Inc.
Iramis Ralat, operations director            
Bristol-Myers Squibb Company
Judy Sewards, VP, head of clinical trial experience         
Pfizer Inc.
Rachel Sexton, marketing innovation and strategy director, health
RB
Madhuri Shah, brand lead, Rexulti          
Lundbeck
Thaisa K. Silvestre, director, sales, Brazil             
West Pharmaceutical Services, Inc.
Ami Simunovich, chief regulatory counsel
BD
Lauren P. Stein, director of clinical marketing and inside sales                 
Performance Health
Amy Sullivan, interim head of global talent management
Takeda Pharmaceuticals, Inc.
Stephanie Tanck, associate product manager
Ortho Clinical Diagnostics
Erika I. Toro, senior director, project and program management              
Magellan Rx Management
Mary Tzortzis, clinical study unit country head, Canada                
Sanofi U.S.
Kathleen Veit, VP, global investigations and compliance monitoring    
Teva Pharmaceuticals
Daniela Vernille, director, logistics solutions and compliance                  
Pfizer Inc.
LeAnne Walstra, group VP, client services          
The Lockwood Group LLC
Katrina Z. Weigold, VP, global partners                 
Medidata Solutions
Jenny Woodward, VP, group art supervisor        
WildType, a TBWA\WorldHealth Company
Audrey Wu, VP 
ThinkGen
Michele Wylie, associate director, market access operations 
Novo Nordisk
Heather Zigmund, head of clinical services        
AstraZeneca Pharmaceuticals LP