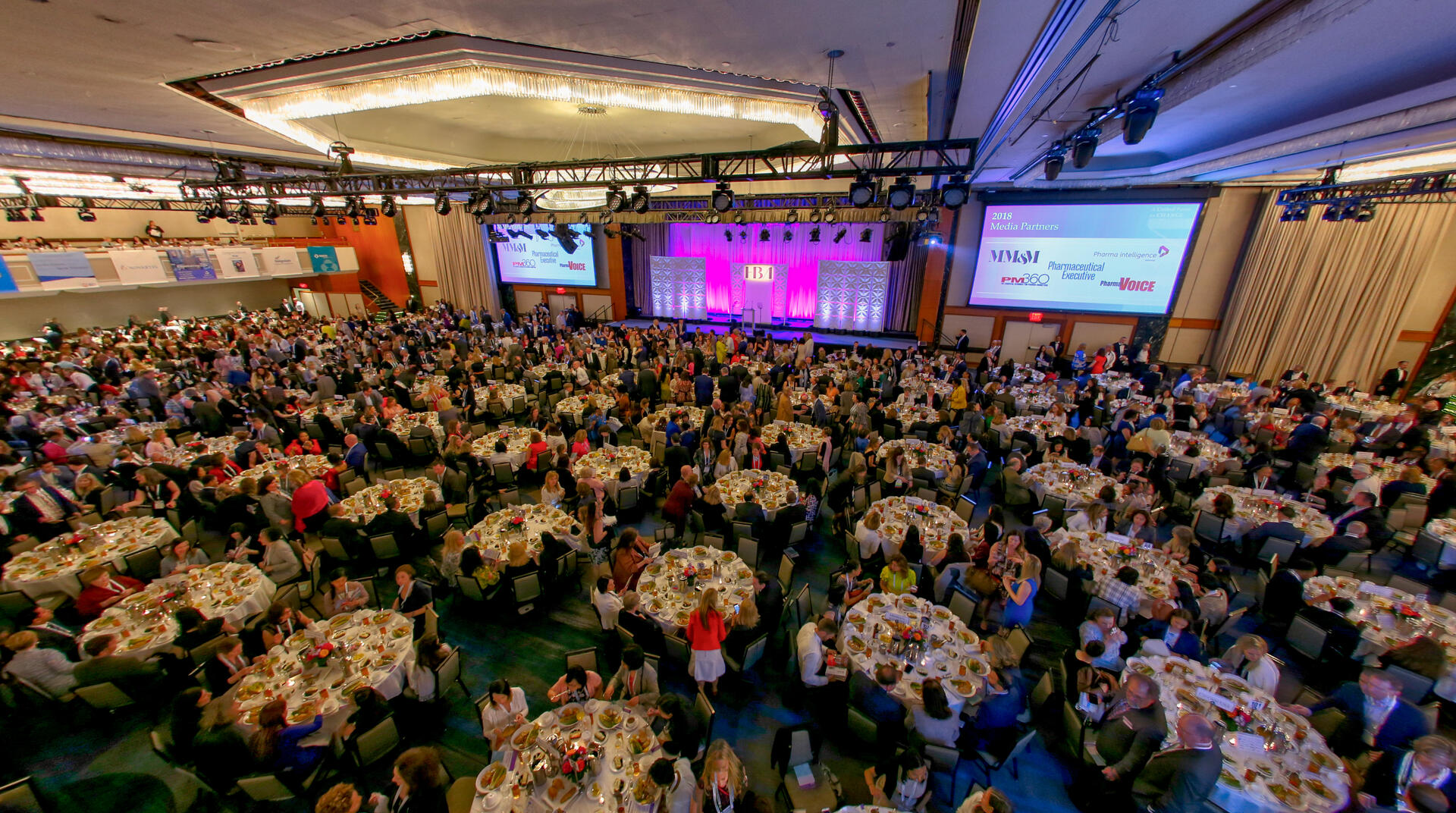 HBA Rising Stars are professionals in various sectors of the healthcare industry, including pharmaceutical, biotechnology, advertising, public relations, medical education and market research, among other fields. Nominated by the HBA's corporate partners, the Rising Stars represent various career stages and disciplines, and have demonstrated noteworthy achievements and proven attention to furthering their careers. 
Neeta Amin, executive director, clinical lead/clinical science head
Pfizer Inc.
Jennifer Anderson, director, operations
Performance Health
Sonal Bhatia, VP, NA regional medical affairs lead, rare diseases
Pfizer Inc.
Stephanie Bostaph Martin, VP
Ketchum
Vanessa Breschard, executive creative director
Health & Wellness Partners, LLC
Anne Brooks, senior director, oncology marketing
Teva Pharmaceuticals
Jennifer Broxmeyer, director of compliance and associate general counsel
athenahealth
Renata Campos, area head LATAM and president Brazil
Takeda Pharma LTDA
Jessica Coffey, director, national markets account management
Cardinal Health
Courtney Cohen, associate creative director
Calcium USA
Kristi Cooper, director, learning and development
Novo Nordisk
Tracey Cooper, digital engagement strategist
Ogilvy CommonHealth Worldwide
Dana Dodzik, senior director, corporate communications
Lundbeck
Tanesha Duncan, executive director, technical commercialization
Celgene Corporation
Sophie Dutilloy, DVP Abbott diabetes care, EMEAP
Abbott
Susan Farkas, commercial business director
AstraZeneca Pharmaceuticals LP
Margaret Faul, executive director process development
Amgen Inc.
Jovelle Fernandez, VP, Japan medical officer and head, Japan medical affairs
Takeda Pharmaceuticals, Inc.
Joy Fitzgerald, chief diversity officer
Eli Lilly and Company
Colleen Flesher, area VP sales
Johnson & Johnson
Amy France, VP, finance
Syneos Health
Betsy George, director, medical affairs, operations
Ferring Pharmaceuticals
Inna Glozman, senior director, commercial analytics
Eisai Inc.
Renee Hall, executive director, head of commercial excellence
Boehringer Ingelheim
Priti Hegde, director
Genentech, Inc.
Jessica Hill, senior account manager
Bulletin Healthcare
Emma L. Howe, marketing director, upper respiratory, health BU, RB US
RB
Evelyn Y. Hu, executive director, technical operations controller
Purdue Pharma L.P.
Sangita Iyer, director, FP&A
Horizon Pharma plc
Mary James, senior director, research and analytics
W2O Group
Kendra Johnson, senior project manager
Sanofi
Nicole Leiter, corporate operations VP
Walgreens Boots Alliance
Sonia Luaces, partner
PwC
Kelly MacDonald, director, commercial finance and technical accounting
Ironwood Pharmaceuticals
Christina Mack, Sr. director of epidemiology
IQVIA
Stephanie Magonagle, VP, strategic planning director
McCann Echo
Haita Makanji, PharmD, RPh, VP clinical strategy and programs
Magellan Rx Management
Marilyn Marsh, national sales director
Publicis Health Solutions
Tara Mautone, Sr. director, chief of staff, president
Daiichi Sankyo, Inc.
Kimberly Moran, head, neurology healthcare strategy
UCB, Inc.
Cari Nicholson, PMP, SPHR, executive director, strategic account management
VMS BioMarketing
Angela Partisano, PharmD, MS, RPh, CMPP, global medical director, hATTR Amyloidosis
Alnylam Pharmaceuticals
Melinda Pautsch, director, strategic accounts and medical device/diagnostic sales
Medidata Solutions
Kathryn C. Payne, SVP, corporate affairs
AMAG Pharmaceuticals, Inc.
Julia Pike, VP, intellectual property
Sandoz
Devayani Pophali, senior director, field operations
Mallinckrodt Pharmaceuticals
Shelley Rahe, SVP, client service director
CDM New York
Erin Rathbone, senior manager for client services
Inovalon
Ana Dolores Roman, PEH country manager, Peru, Bolivia and Ecuador
Pfizer Inc.
Kunbi Rudnick, director, global marketing
Merck & Co., Inc.
Chaka Serrant, senior business analyst
Knowledgent
Sandra Sexton, director, consumer marketing
Regeneron Pharmaceuticals, Inc
Sonia Shah, senior medical director
The Scienomics Group, An Omnicom Company
Vanita Sharma, Sr. director, patient advocacy and public policy
Strongbridge Biopharma plc
Kristy Shipulski, Sr. director, supply chain management
Vertex Pharmaceuticals Incorporated
Maureen Silverman, director, clinical operations
Shionogi Inc.
Emily Smith, VP, associate creative director
Concentric Health Experience
Janet Smith, director, enterprise accounts, healthcare
UPS
Jamie Spaeth, head of human resources, US commercial
Shire
Sarah Stock, PhD, VP, group scientific director
The Lockwood Group LLC
Melissa Strickland, team lead, account management
Doximity, Inc.
Amanda Strong, group medical copy supervisor
Giant Creative Strategy
Nicole Thompson, director human resources
BD
Jodi Virkus, oncology marketing indication lead
Novartis Pharmaceuticals Corporation
Christie Whitehead, VP, account group supervisor
Havas Sanofi Genzyme Village