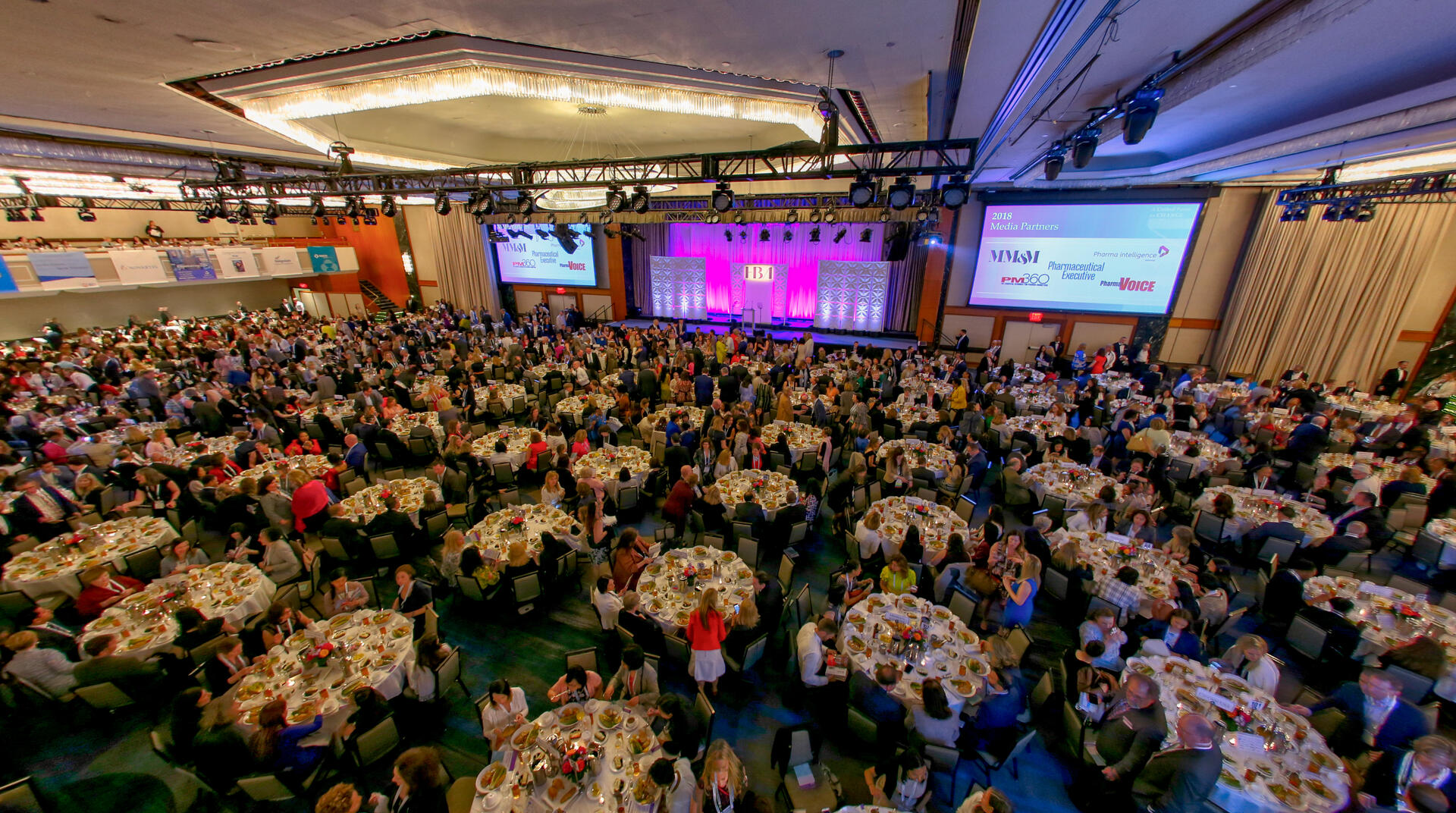 HBA Rising Stars are professionals in various sectors of the healthcare industry, including pharmaceutical, biotechnology, advertising, public relations, medical education and market research, among other fields. Nominated by the HBA's Corporate Partners, the Rising Stars represent various career stages and disciplines, and have demonstrated noteworthy achievements and proven attention to furthering their careers.
Sara Allen, director of digital 
JUICE Pharma Worldwide
Susan Asante-Abedi, senior principal  
IMS Consulting Group
Nyra Bannis, director of patient services  
Shire
Chiara Bergerone, senior business director Europe 
BD
Bárbara Büchel, vice president, global business director 
Indigenus, the global network of the bloc
Joan Cannon, national director, medical science liaisons 
Lundbeck
Kris Cappo, director, forecasting 
Teva Pharmaceuticals
Elizabeth Ciccio, vice president of marketing 
Skipta
Kelly Cullen, vice president, account group supervisor  
Create NYC
Paula Dantas, senior tax manager 
EY
Christine Dellanno, US regulatory healthcare manager 
RB
Nancy Shore DiLella, senior associate general counsel 
Genentech Inc
Belinda N. Drew, deputy director, global hemophilia strategic marketing communications and excellence 
Bayer
Raffaella Faggioni, senior director, research and development
MedImmune, the biologics arm of AstraZeneca
Carla Fernandez, vice president, sales 
Cardinal Health
MaryBeth Forte, director, human resources business partner 
Daiichi-Sankyo Inc.
Gina Fusaro, PhD, senior director, global scientific communications, solid tumors and early pipeline 
Celgene Corp.
Adrienne D. Gonzalez, senior counsel, litigation and government investigations 
Bristol-Myers Squibb Company
Catherine Goss, senior vice president, managing director 
Ogilvy CommonHealth
Kasey Quinn Griffin, associate director, clinical operations 
Quintiles, Inc.
Debra Harris, senior director, marketing solutions 
Healthcasts
Carolyn Higgins, senior scientist, research and development program leader 
Ironwood Pharmaceuticals
Michelle R. Horton, principal 
PwC
Shauna Horvath, director of client services 
Cambridge BioMarketing, a division of Everyday Health, Inc
Samina Kanwar, PhD, associate vice president and head of life cycle management COE, global human health 
Merck & Co, Inc
Vildan Kehr, divisional vice president, global talent acquisition 
Abbott
Irina Kusnezow, manager 
EY
Sue Lambert, senior director of customer experience 
Thermo Fisher Scientific
Suzanne E. Maahs, PharmD, associate director in clinical sciences and innovation, translational medicine 
Novartis Pharmaceuticals
Heather McCollum, director, compliance 
Shionogi Inc
Lisa J. Micarelli, vice presdient, account strategy 
McCann Managed Markets
Kim Milnes, director, global strategic internal communications 
Bayer
Phuong Khanh (P.K.) Morrow, MD, executive medical director 
Amgen
April Mulroney, managing director, Medidata payments 
Medidata
Christa Murphy, director, human resources 
Eisai Inc.
Pauline Ng, vice president, group account supervisor 
Phase Five Communications, a division of ghg
Lauren Michelle Nook, vice president, management supervisor 
McCann Echo
Ebele Ola, MD, director, medical affairs 
Johnson & Johnson
Eliza Oristano, assistant vice president 
Makovsky
Caroline Pak, PharmD, medical editor-in-chief 
Pfizer Inc
Kelly Payne, leader - global business solutions the Americas 
Eli Lilly and Company
Veronica Pickens, senior director, compliance and delegation 
Inovalon Inc.
Michelle T. Quinn, vice president, head legal, generics 
Sandoz Inc.
Sarah Radicsh, vice president, account group supervisor 
Havas Life New York
Suma Ramadas, PhD, managing director, medical affairs 
inVentiv Health Consulting, formerly Campbell Alliance
Shannon Resetich, global franchise head
Baxalta
Kimberly Robinson, vice president, management supervisor 
Giant Creative Strategy
Emery Rogers, account director 
TBWA\WorldHealth
Nicole E. Romano, senior director, client services 
Publicis Touchpoint Solutions
Jody Russell, talent partner 
UCB
Eugenia A. Rutenberg, business planning 
Actelion Pharmaceuticals US, Inc
Melissa R. Scherkoske, vice president, group account director 
Discovery USA
Tara Schweitzer, national account director 
Boehringer Ingelheim
Mona M. Scrofano, senior director, scientific and competitive analysis 
Takeda Oncology
Jennifer A. Shimek, principal 
KPMG
Sujatha Sonti, head, formulation and process development 
GlaxoSmithKline
Christine E. Sproule, associate director 
Merck KGaA, Darmstadt Germany
Tara Sullivan, senior vice president, client service director 
CDM NY
Jenny Sung, associate vice president, evidence based medicine research 
Sanofi
Clare Tong, senior director, custom research 
AlphaImpactRx
Kirsten Hansen Tonnessen, vice president, management supervisor 
McCann Healthcare
Diane DiGangi Trench, head of account management, managed markets 
Takeda Pharmaceuticals America Inc.
Sherrise Yvonne Trotz, senior director, enterprise immunizations 
Walgreens Boots Alliance
Ruth Trzcienski, senior manager, compliance 
inVentiv Health
Meredith Valentine, senior brand manager 
Johnson & Johnson
Deena M. Ward, senior director, area accounts 
Novo Nordisk
Pamela C. Wille, medical director/copy supervisor 
Flashpoint Medica
Kassie D. Wooton, senior staff liaison to the president and CEO 
Mallinckrodt Pharmaceuticals
Quyen Yuen, team leader 
Allidura Consumer, inVentiv Health
Lili Zhu, Pfizer global commercial operation China lead (senior director) 
Pfizer Inc