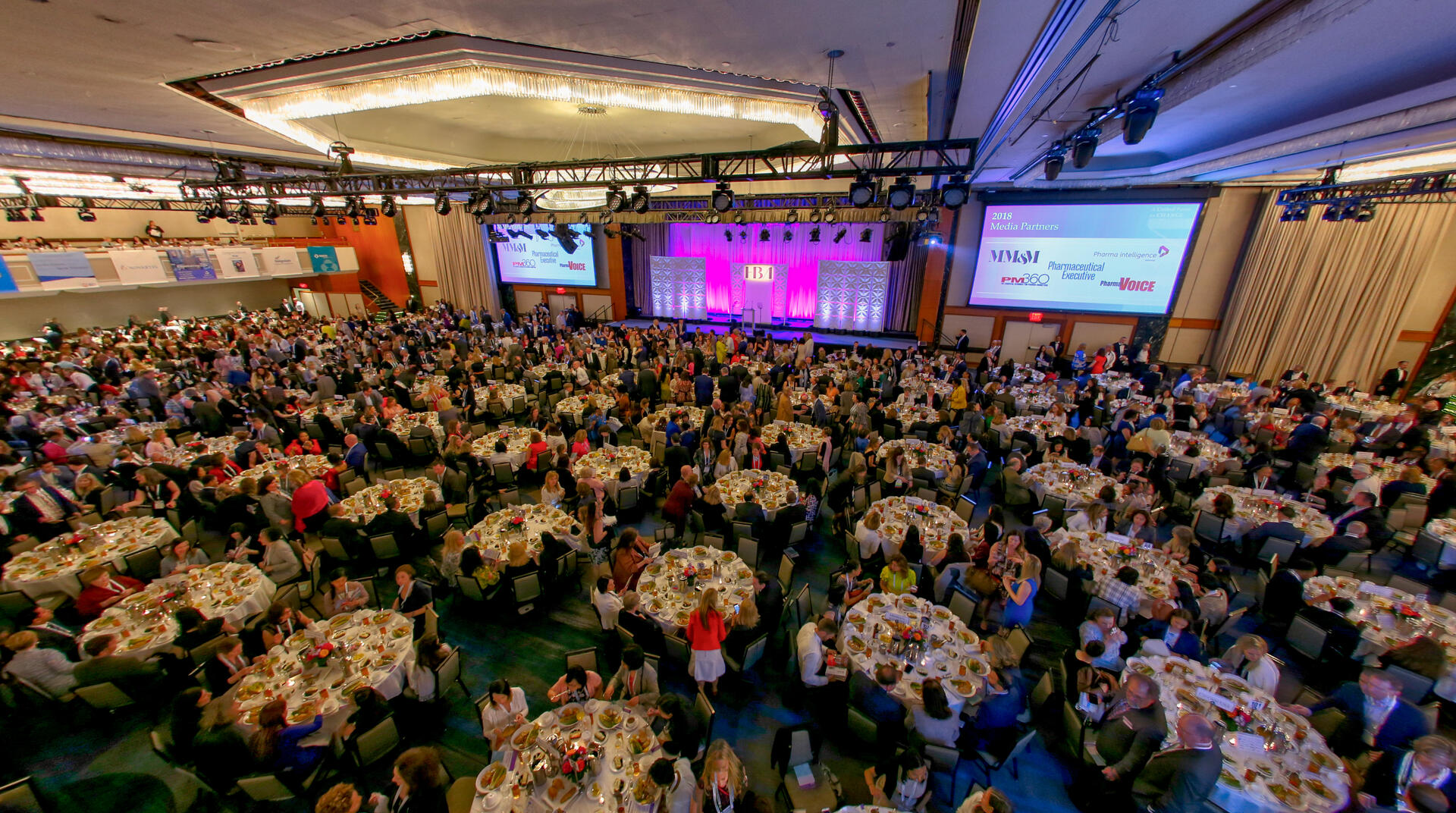 HBA Rising Stars are professionals in various sectors of the healthcare industry, including pharmaceutical, biotechnology, advertising, public relations, medical education and market research, among other fields. Nominated by HBA's corporate partners, the Rising Stars represent various career stages and disciplines, and have demonstrated noteworthy achievements and proven attention to furthering their careers.
 
Joyce Acbay, senior director, regulatory affairs
Actelion Pharmaceuticals
Joyce is a proven leader and asset at Actelion. Since joining the company, she has created a top-notch regulatory team that is highly respected throughout the entire organization. Under Joyce's leadership, her team has become a strategic partner to the business and an essential part of Actelion's success. Joyce is passionate about mentoring women and helping others reach their professional goals. Actelion is proud to recognize Joyce as our 2014 HBA Rising Star.
 
Lorrie Albinson, associate director, sales training and development Actavis brand sales
Actavis
Lorrie is a distinguished leader at Actavis who plays a critical role in product and career development for our sales representative and management teams. As an associate director, Lorrie is responsible for managing and delivering impactful sales training programs utilizing adult learning concepts and advanced facilitation skills. She maximizes training effectiveness and consults with senior management to help determine strategy and execution for future initiatives. Lorrie has held numerous sales leadership positions within the pharmaceutical industry. 
 
Meg Alexander, team leader
Chandler Chicco Companies
Poised. Intelligent. Relevant. These are adjectives any client or peer would use to describe Meg Alexander. In times of optimism and crisis, clients call upon Meg to solicit her strategic counsel. Meg's gift is to rapidly assess a situation, arrive at a well-thought-out solution and execute. It's no wonder that clients such as Coca-Cola and Nestlé consider Meg their go-to agency partner, and she's one of Chandler Chicco Companies star players.

 
Daphne Andritsos Calderon, senior counsel
Norton Rose Fulbright
Daphne is a trusted advisor to major hospital and health care systems and for-profit educational service providers across the US, having repeatedly succeeded in resolving complex litigation and "bet the company" regulatory actions against her clients. Having taken the lead in complex multi-state litigation, numerous professional negligence claims, along with commercial claims against major hospital systems, and has navigated complex regulatory landscapes to preserve the rights of institutional educators to literally keep their doors open. 

 
Jamee Ashmon, manager, HR
UCB Inc.
Jamee Ashmon is truly a "Rising Star" who embodies UCB's corporate values and is a prime example of excellence in client service. Jamee has consistently demonstrated her ability to work cross functionally to develop creative solutions to critical talent needs. With her focus, energy and leadership, Jamee has been integral to the revitalization of the Women in Leadership (WiL) employee resource group. Her dedication and personal accountability serves as a model for others in our organization to aspire.

 
Christine Baeder, senior director, customer operations
Teva Pharmaceuticals
Christine Baeder consistently represents Teva's values and contributes beyond her functional area. Christine played a pivotal role in leading an initiative driven by Teva's CEO to optimize the supply chain process. She serves as a coach/mentor, where employees excel under her leadership. Christine is known as an outstanding customer service professional across the industry. She understands the customers' logistics as well as Teva's capabilities, combining them to find the best ways to meet the needs.
 
Bridget Bagnato, senior global marketing manager
Becton Dickinson
Bridget has distinguished herself as a true rising star at BD, by driving BD's Flush business in key emerging markets (China and Central Asia) and by providing strategic oversight for BD's Latin America and Canadian markets. Within the past year, Bridget has helped these regions attain 40% growth year on year. Her contributions have been essential to BD achieving worldwide growth and her leadership on the Flush team has been exemplary.
 
Sarah-Jane Barker, VP, market access strategy
Grey Healthcare Group
Sarah-Jane Barker has made significant contributions as VP, market access strategy for WG Consulting/NY. Sarah-Jane specializes in development and communication of product value across European, US and Global markets. She sits on the WG executive management board, informing internal strategy for the business and she heads the NY office. Her strategic abilities and leadership skills have shaped the NY office and bring personal passion to her team. Sarah-Jane is truly a rising star.
 
Phyllis Barkman Ferrell, global brand director, Alzheimers disease team
Eli Lilly and Company
Phyllis oversees late-stage development and earlier stage assets targeting Alzheimer's. Phyllis' career has spanned roles from finance strategy to sales leadership. She is a high impact leader influencing at all levels, across diverse groups.Known for commitment, she is sought out as a mentor. Phyllis is a board member for the area Boys & Girls Club, and a founding sponsor of the Women in Economics and Business program at DePauw University.
 
Elizabeth Barron, media director
CMI/Compas
Beth Barron exemplifies the true meaning of leadership. Beth has been the strategic guide for one our largest clients and epitomized media excellence targeting her clients' most important customers. This excellence along with a genuine and tenacious style has naturally also has resulted in substantial business growth, thanks to Beth. Her zeal, drive and nurturing personally also make her a great mentor to all in our agency.  Beth – simply amazing.
 
Marian Belsack, country business manager BeNeLux, BD Diabetes Care
Becton Dickinson
Marian has demonstrated unparalleled entrepreneurial thinking and creativity, as she has led her team to increased market coverage through customer segmentation, evaluation of sales efficiency and a mix of highly impactful customer activities. Through these efforts, Marian has helped make BD the market leader in several key markets, including Belgium and the Netherlands. A self-motivator, fluent in five languages and always seeking out ways to learn and grow, Marian is a true "Rising Star".
 
Carol Bendig, senior director, financial planning and analysis, global pricing and contracting
Publicis Touchpoint Solutions Inc.
Carol is a remarkable businesswoman who consistently demonstrates the ability to assess situations quickly and offer valuable, creative and unique solutions. Carol is the definition of an invaluable employee and an incredible asset our company. She is respectful of others and always looking for ways to improve her team and to work across functions. Carol's responsiveness and focus to all facets of the business consistently produces positive results.

 
Adriana Blanco, director diabetes education program west area
Novo Nordisk
Adriana is the perfect example of someone who is focused on the development of herself and others. She began her career at NNI as a sales rep, quickly advancing into training and marketing areas and now leads a successful team that provides promotional education. Adriana is a positive and strong leader and ensures her team is set up for success. She takes a personal interest in the people on her team by creating future leaders.
 
Kate Brancaleone, senior account director
PDI Inc.
Kate is a veritable S.T.A.R (solid skills, team player, action-oriented and results driven). She routinely delivers success across a range of innovative efforts that integrate technology, data analytics and creative marketing approaches. Her exceptional performance is driven by her strong "customer first" philosophy. Kate's clients truly value her ability to seamlessly deliver both strategic insight and smooth execution of their marketing programs—whether they are "traditional" digital approaches or cutting-edge, innovative and unique digital-to-personal communications.
 
Harriet Burrows, manager, life sciences - customer
EY - Europe
Harriet Burrows accelerates innovation and actively mentors women in the workplace and across industry, making her a Rising Star. Relatively new to the life sciences industry, Harriett brings a cross-sector perspective and innovative thinking when helping large pharma clients understand how to engage customers and develop new markets. Harriett demonstrates leadership in building highly effective and diverse teams—which draw a high number of women seeking dynamic experiences—and is active in the HBA Europe chapter.
 
Amy Butler, vice president global marketing and ebusiness, life science solutions
Thermo Fisher Life Sciences Solutions (Life Technologies)
Amy has responsibility for >$3.6B in revenue and >200 people within eBusiness, branding and marcom, and customer insights. Amy has a track record of delivering strong business results with growth and increased profitability, and she does this with a people-focused approach. She continues to provide a strong influence around the executive table. Amy serves as the president of Life Technologies' Women's Network.
 
Christine Bynarowicz, senior manager direct sourcing
Covidien
Christine has built a strong reputation as a trusted leader during her career at Covidien. Utilizing her high energy and drive for results, she has provided the thought leadership to launch a new women's network in our global supply chain function. Christine has provided visionary leadership for the network to focus on goals for advancing women at Covidien. Christine genuinely cares about supply chain professionals and continuously develops critical relationships across the global organization.  
 
Marie-Caroline Chauvet, partner
Insigniam
Marie is a highly effective and remarkable businesswoman. With over two decades of experience, Marie has mastered the art of catalyzing transformational leadership and breakthrough performance in any business environment. Her contributions as a leader are evident by the success of her clients in transforming financial management norms and business processes, integrating of new global brands and accelerating development cycle times. For her clients and the people at Insigniam, working with Marie is an inspiring and powerful experience.
 
Nancy Cheesman, market segment director
Bayer Healthcare LLC
As deputy director of strategic business in oncology at Bayer, Nancy was as an integral member of key product launch teams for Stivarga and Xofigo. Her dedication to excellence and collaborative spirit is unmatched. She is passionate about leadership development, as a mentor and coach. Active in the Bayer Women's Leadership Initiative, she is a role model for aspiring female leaders. Nancy's infectious "can do" approach has made her an exceptional talent and Rising Star.
 
Dorothy Chin, VP, associate creative director
McCann Regan Campbell Ward
In her brief career, Dorothy Chin has risen from editorial assistant to associate creative director. From oncology to consumer health (and everywhere in between), Dorothy has infused her unique insight and skills across the healthcare universe. During this journey, she has become a beloved mentor to junior staff and a trusted authority among agency management. A recognized creative force and a natural leader, Dorothy is a Rising Star who is clearly light years from her apex.
 
Deborah Ciauro, VP, creative director
Ogilvy CommonHealth Worldwide
Deb is a super talented creative leader, who has the respect and admiration of everyone she interacts with. She possess' the perfect blend of masterful leadership qualities and an incredible eye for award winning creative. She strives for greatness on every brand, every day. Her passion and dedication to her brands, and creative team is unmatched in the industry. I can't think of anyone more deserving of being named a Rising Star in our industry.
 
Tamara Cibenko, principal, Deloitte Digital
Deloitte
Tamara blends business and technology with creative design to offer cutting edge social, mobile and web-based applications to clients. She develops enterprise digital strategies and partners with marketing, HR and technology executives to implement these strategies globally. Her experience with the US Air Force command and control gives her a solid foundation for team building and executing complex global programs. Tamara's professionalism extends beyond her client's needs as a committed mentor, talent developer and volunteer.
 
Laney Cohen Landsman, assistant vice president 
Makovsky
In 2009, PR News recognized Laney Cohen Landsman as one of their "15-to-Watch" because she "generates results exceeding client expectations."  Today, Ms. Landsman leads Makovsky Health account teams, mentors a staff of six, and has deepened her healthcare industry knowledge and experience through advocacy and communications efforts. Most recently, Ms. Landsman led the introduction of Diclegis – the first medication to treat morning sickness in more than 30 years – helping surpass launch goals. Laney Cohen Landsman is an HBA "Rising Star."
 
Jemma Contreras, director
Campbell Alliance
A director in our Medical Center of Excellence, Jemma Contreras is one of Campbell's most successful project managers. In the last year she has taken responsibility for running two of the largest and most complex projects in firm history, which collectively represent over 20 client organizations. Displaying tremendous leadership ability, Jemma has gained immense respect from colleagues and clients alike, and has successfully laid the foundation for the firm's fastest growing service offering.
 
Mayah Curtis, engagement manager
IMS Health
Mayah is renowned for her best-in-class execution capability regardless of the challenge at hand. From mobilizing an organization to transform their talent and delivery capabilities to building a new client insights capabilities, Mayah is the go-to resource. Mayah quickly moved from being an individual contributor to her current leadership position, driving and influencing many critical business and people strategies. Mayah is an active HBA member and is generous with her time as a community philanthropist.
 
Kalynn Davies VP, strategic planning
McCann Torre Lazur 
Within five years, Kalynn has demonstrated an uncanny command of strategic planning. She's been instrumental in the development of the strategic tools that fuel our creative work. She works alongside senior management to assess opportunities for growth and new business. When this year's Rising Star nomination was mentioned, her name immediately flashed in my mind. Kalynn's professionalism, perceptive mind and intuitive wisdom should give us all confidence in the next generation of healthcare agency executives.
 
Silvia De Dominicis, EMEA marketing director, biosurgery
Johnson & Johnson MD&D Emea
Silvia started her career in Johnson & Johnson Medical in 1995 in the finance dept., progressively growing up to the finance leadership position. She took then the position of operation director and after four years she became the market access director. Later on she was appointed business unit director in the orthopedic market for Mediterranean countries. She then moved to general surgery business, always holding the position of business unit director. Recently – in December 2013 – she has been appointed EMEA marketing director for biosurgery.
 
Eleanor de Groot, PhD, vice president, technical affairs            
Helsinn Therapeutics (US), Inc
Eleanor has steadily advanced within Helsinn Therapeutics beginning as a project manager in 2002, to her current role as vice president, technical affairs. With her keen scientific vision and exceptional communication skills, Ellee has built a stellar company-wide reputation, and her scientific and business acumen have contributed greatly to our success. As Ellee continues to grow, she is currently attending Rice University to earn an executive MBA.
 
Shontelle Dodson, senior director HECOR medical affairs
Astellas
Shontelle successfully built the US health economics and outcomes research group, no small task given that it required merging separate commercial and medical departments into one culturally unified group. While doing this, she also stepped in to fill a vacancy as US therapeutic area director in urology and successfully launched a new medication. Shontelle regularly volunteers for projects, department- and company-wide, that demonstrate her enterprise-wide commitment to the company.
 
Jeannine Doumar, vice president, associate creative director
GSW
If you haven't heard of Jeannine Doumar, chances are you will. As someone who is well on her way to becoming one of the great creative minds in healthcare advertising – her work in 2013 alone helped GSW win several coveted awards, including a Clio. And with a background that began in strategic planning, her skill set isn't only diverse, but incredibly unique. She's an impressive leader, any client's dream – and absolutely, positively, a rising star.

 
Gianine Esposito, director, human resources
Shionogi Inc.
Gianine has been an integral part of the growth of Shionogi Inc. Her contributions have directly resulted in recruiting, hiring and developing an outstanding sales organization. Gianine has modeled the way, living the values of the organization and mentoring others. The quality of her work is a given; her ability to add a high level of professionalism sets her apart. She is a true team player, she is collaborative and a genuine business partner.
 
Brenda Eustace, PhD, associate director, oncology and neuro
Vertex Pharmaceuticals
Brenda has played an integral role in Vertex's oncology program for the last ten years. Under her leadership, the cell and molecular oncology group has contributed to the inception and execution of some of our most advanced oncology projects. Brenda is a fearless leader, willing to take risks in an effort to discover innovative cancer medicines. Brenda is well respected by her team and her peers and has a positive can-do attitude in everything she does.
 
Toya Evans, senior director of Prospective Advantage®
Inovalon Inc
Toya is the epitome of an attentive, focused leader. Her talent in coaching and mentoring combined with her personal flair keeps the numerous teams she leads motivated and inspired. Her passion for driving improvement in healthcare is evident in her work with our clients. The genuine respect she holds for her teams is evident in her spirit. We are proud to recognize her as our Rising Star.

 
Kristin Fink, VP, cardiovascular and specialty care customer engagement
Sanofi US
Kristin is a transformational leader with longstanding commitment to WISE, Sanofi's women's network. Recently, she was responsible for the project management of transitioning commercial operations into a new model, after which she successfully made the move into her current role. Responsible for evolving the sales force, preparing for product launch and improving employee engagement and, in 2013, Kristin's team achieved very highest engagement scores, and Auvi-Q achieved a peak 1st year launch share of over 10%.   
 
Julie Fitzgerald, marketing director, Duopa
AbbVie
Julie Fitzgerald is a strategic and analytical leader. She has a keen ability to formulate high level strategies and effectively take them to tactical execution providing solutions to the patients that she serves. Julie creates unique, creative solutions to complex problems. Julie has successfully lead multiple product launches, developed new distribution and operational models, and provided insight to clinical development activity. Her work impacts her immediate team and the broader company.
 
Sonia Flynn, senior program manager
PSKW,LLC 
Sonia has been with PSKW for two short years. Her professionalism, industry expertise and energy have made a big impact. All of the BD team members want her managing their accounts. With 14 years' experience in clinical trials, sales force automation and marketing solutions, she is confident, dependable and all her materials are always ready. She can respond to questions easily. At the heart of it all she is client-focused, a pillar of PSKW's corporate mission.
 
Lori Friedman, PhD, senior director, translational oncology, Genentech research and early development
Genentech
Lori has consistently demonstrated scientific excellence and courage during her 10 years at Genentech. Under her leadership, the translational oncology department in Genentech's research division delivered two molecules for late stage development in 2013, establishing a strong franchise in a very competitive field. Lori chairs the Genentech Women in Science and Engineering (gWISE) core team that focuses on cultivating the next generation of women leaders. She is highly regarded and broadly sought as a mentor.

 
Dr. Josephine Fubara, PhD, senior director, Pfizer Consumer Healthcare, global R&D gastrointestinal franchise lead
Pfizer
Dr. Fubara is an absolute star at Pfizer Consumer Healthcare as well as in the healthcare industry. Known for her strategic, collaborative work style, Dr. Fubara is responsible for leading global commercial, manufacturing and regulatory colleagues for a game-changing product launch. Although this requires a great deal of her time, she still remains committed to mentoring as exemplified through her involvement with numerous organizations centered on providing opportunities for female leaders. We are exceptionally proud of her accomplishments.

 
Susan D. Gagne, vice president, M&A and integration
Thermo Fisher Scientific
Susan D. Gagne, is truly a "Rising Star". Susan has been instrumental in the growth of Thermo Fisher having assisted in leading nearly 200 mergers and acquisitions for the company over the course of her career. Susan is also a dedicated champion of diversity and inclusion having led the formation of the first employee resource group in the company's history, the Women's ERG.
 
Meredith Hans Moore, group manager, research and development
DePuy Synthes Companies of Johnson & Johnson
Meredith exhibited exemplary leadership in forming and building the new DePuy Synthes West Chester WLI Chapter. As the chairman of the steering committee, she established a vision and mission for the chapter and brought the chapter's goals to a reality. She played a leadership role in shaping and delivering the "5P's Speaker Series", an initiative that supported the DePuy Synthes business strategy and helped drive broader stakeholder engagement.
 
Michaela Herdick, senior director, head global business operations
Merck Serono, GCO 
EMDSerono
As a rising star in our organization, Michaela demonstrates her leadership, commitment to consistent high performance and to the advancement of women in healthcare in her daily work. She is a creative and innovative problem solver who is able to bring along her team and engage her peers with her vision and positive energy. She is recognized internally as well as by the outside community as a leader on industry initiatives aimed at productivity and efficiency gains.
 
Karen Hofmann, associate principal, Cognizant Analytics
Cognizant
On a daily basis, Karen demonstrates all the qualities of a model employee within Cognizant Analytics: leadership, diplomacy, teamwork, analytical rigor, and critical thinking and problem solving skills. But what sets Karen apart and is her most remarkable trait—extremely rare amongst applied mathematicians--is her uncanny ability to effortlessly translate the output of complex mathematical models into elegant presentations and client deliverables, and then clearly communicate actionable results to a non-technical audience
 
Pamela Holland, managing director, life sciences
YourEncore, Inc.
A natural leader and skilled communicator, Pamela has dedicated her career to helping others. Her work in life sciences was inspired by her desire to make a difference in people's lives. Throughout her career, she has coached and supported countless individuals. Today, as managing director, Pamela has developed and led a team that provides extraordinary value to clients, contributes significantly to YourEncore's success, and is making a difference in healthcare.
 
Sara Hyzer, senior manager
PwC
Sara is a key driving force behind the significant growth of PwC's life sciences practice in Southern California, following her relocation to San Diego from Boston. Sara is a dedicated professional and is recognized by her clients as a trusted advisor and energetic thought leader. Sara's enthusiasm and passion for coaching and leading her teams has catapulted her as a mentor and role model within PwC for many aspiring team members.
 
Heida Jonsson, vice president, director of project management
Flashpoint Medica
Heida is a rising star who embodies the core values of Flashpoint Medica with true grit. She is a determined soul who takes on any challenge and pushes through with perseverance while radiating a calm and cool attitude. Heida has brought her digital intelligence to transform the department all the while mentoring those in her department. Flashpoint Medica is lucky to have a rising star like Heida and we look forward to her career blossoming.
 
Erika Jurrens, director of strategic intelligence, North America
GlaxoSmithKline
Whether cultivating and managing GSK's relationship with the MIT Media Lab, leading and exponentially increasing employee participation GSK's United Way campaign, or growing the reach and impact of the HBA as the director of leadership activities, Erika's contribution to GSK and the people that make up the healthcare industry is significant, ongoing and supportive of a healthy world where individuals thrive.
 
Reshema Kemps-Polanco, senior product director, CML brand marketing
Novartis Pharmaceuticals Corporation 
Reshema has been a successful leader at Novartis for more than 14 years and has demonstrated excellence in multiple roles. Her list of accomplishments includes marketing, sales, sales training, change management and talent development. Her passion, drive and commitment are apparent to all who work with her. Regardless of the challenge, Reshema has the ability to lead her teams and deliver results.
 
Helene Klaassens, director, market research-oncology
Daiichi Sankyo
Helene manages marketing research and business intelligence activities for Daiichi Sankyo's oncology pipeline. Her proven leadership, coupled with her ability to successfully develop strong alliances within the industry, have had an outstanding impact on driving Daiichi Sankyo's oncology initiative. Helene is an innovative leader who serves as a role model for others. Her talent to be a team player is clearly evident through the relationships she has cultivated and the trusted partnerships she has built. 
 
Rachel S. Kreppel, assistant general counsel
Purdue Pharma LP
Rachel Kreppel serves as an attorney in the law department with responsibility for patent litigation matters. She has played a key role in overseeing litigations that protect the Company's most important assets. She has worked tirelessly on several trials and also been integral in negotiation of settlements with tough competitors. Rachel's position requires her to think creatively, work closely with senior management and collaborate with outside attorneys and experts. She is a true rising star.
 
Binita Kwankin, global regulatory affairs development head for cardiovascular, metabolic, general medicine, and CNS therapeutic areas
Takeda Pharmaceuticals
Binita exemplifies how you can be a highly successful and effective leader by using an infectious positive attitude that inspires others and drives results. She is consistently recognized for demonstrating Takeda's core values – integrity, fairness, honesty and perseverance. It's apparent to colleagues at many levels and across geographies that Binita is an exceptional mentor and role model.
 
Rebecca Lakata, director, global medical affairs                 
Merck & Co Inc.
Rebecca leads a team of 50 in global medical affairs. She is a strong role model and is viewed as a collaborative partner across divisions. Her energy, professionalism, can-do approach and credibility make her a true asset to Merck. She is currently leading a cross-functional team striving to reduce the volume of promotional material, an executive priority at Merck. Rebecca is a clinical nurse specialist who led a cardiothoracic intensive care unit before joining Merck.
 
Deborah Lee, MD, PhD, senior medical director, clinical research
Lundbeck LLC
Deborah is a driven and passionate member of Lundbeck's clinical research team, dedicated to advancing the care of patients suffering from devastating neurological diseases. In particular, her expertise in pediatric neurology has brought forward new therapies in epilepsy. She is also making great strides in the treatment of pediatric stroke patients. Her innovative thinking has proven invaluable for clinical strategy development, but it's her generous spirit and patient-driven purpose that make her a rising star!
 
Yuling Li, R&D fellow
MedImmune
Yuling is a brilliant science leader and exceptional mentor. Her passion for science and product development focuses on MedImmune's most challenging technical problems where the solutions have broad impact across the portfolio. Yuling's leadership of MedImmune's first post-doctoral program created a patient-centric community of learning, bridging academics with biologics drug development and preparing 20 young scientists for R&D roles in the industry. She is a role model in her commitment to developing the next generation of scientists.
 
Karin Locovare, VP, group account director
JUICE Pharma Worldwide
Karin is one of those special people who knows how to tackle a tough assignment and enjoy it every step of the way. With a tenacious approach to strategic account management that inspires confidence in clients and agencies alike, Karin is a true leader who guides her team through a maze of marketing challenges while still having fun. Never at a loss for kind words or a smile, Karin is a joy to work with.
 
Michelle Marlborough, vice president, product strategy
Medidata Solutions
Michelle has been at the forefront of transforming clinical trials with innovative technology and analytics. She leads the Medidata team responsible for designing a platform of cloud-based solutions that are modernizing drug development, helping life sciences companies bring needed therapies to patients faster and with lower cost and risk. Her commitment to tackling new challenges, exceptional ability to deliver results and enthusiasm has made her a much-admired role model across the organization.
 
Carmela Mascio, senior research associate II
Cubist Pharmaceuticals
Carmela has been a key contributor to the discovery, identification, characterization and development of a Cubist Phase III compound for treatment of Clostridium difficile associated diarrhea. Currently, she is advancing an early stage innovative project for the healthcare setting. Certainly not least, Carmela is an active member of Cubist's Corporate Giving Committee and advances STEM learning by leading interactive activities and helping students understand career opportunities in science-related fields.
 
Marie McDonald, senior director, consulting
Quintiles
Quintiles is proud to recognize Marie McDonald as our 2014 HBA Rising Star. As an effective consultant and accomplished female professional, Marie is a role model not only for women in leadership, but for all aspiring leaders at Quintiles. We thank Marie for the dedication and passion she brings to her work each day, and for her unwavering commitment to the Quintiles values of teamwork, leadership, customer focus, integrity and quality.
 
Amanda Mott, executive business director, sales
AstraZeneca
Amanda's passion for patient health, and her leadership and commitment to her teams have led to exceptional business results and respect from employees. She is a role model and a champion for professional development, and inspires others to push boundaries, for themselves and for the company. With a diverse background, including legal, managed markets, government affairs, marketing and sales, Amanda brings a unique perspective and we are honored to name her our 2014 Rising Star.
 
Rosa Notaroberto, senior director, commercial operations
Millennium: The Takeda Oncology Company
Rosa Notaroberto routinely demonstrates strong leadership, customer focus, operational excellence and a talent for growing and developing team members within commercial operations. Her focus and sense of personal accountability, combined with her positive attitude and incredible work ethic, make her a valuable asset to the organization. Since joining Millennium more than 10 years ago, Rosa has held multiple positions leading critical cross-functional initiatives. She is recognized as an outstanding manager of and mentor to colleagues.
 
Denise Palma, SVP, associate creative director, Art
The CementBloc
Denise joined The CementBloc a little over a year ago and has established herself as a go-to leader. She's a creative, yet her sharp-shooting strategic mind thinks well beyond the creative side of things. Congratulations, Denise. You are a true leader. We're so thrilled to have you as part of our team at The Bloc and to be able to honor your contributions with this HBA "Rising Star" award.
 
Karen Patel, operations director
Cegedim
Karen has been with Cegedim for fifteen years and has performed exceptionally in roles with increasing responsibility. Extremely knowledgeable of the life sciences industry, customers view her as a trusted and experienced partner and co-workers view her as a repository of information and good advice. A role model who has received numerous compliments from customers and co-workers, Karen is viewed as the consummate team player who extends the benefit of her experience to whomever asks.
 
Harriet Perdikaris-Reynolds, SVP, management supervisor
LLNS INC.
Harriet is a combination of many valued qualities –strategically driven, intellectually curious, seeker of innovation and nurturer of talent. Her quest to think differently and to never settle has made her a valued partner to both clients and colleagues. She is a dedicated professional who leads by example and actively serves as a mentor to her teams. All of this makes Harriet, without a doubt, a Rising Star.
 
Annette Powers, PharmD, senior director, health economics and outcomes research
Eisai Inc.
Annette is recognized and respected for her relentless pursuit of our human healthcare (hhc) mission by doing what is right for patients and responding to the ever increasing demands for credible HEOR evidence that supports that endeavor. She has achieved this through her passion for the science, her marshaling of resources and her networking across Eisai. Annette is a dedicated developer of talent, a skilled collaborator and, most of all, a trusted colleague and friend.
 
Julie Priddle, director, new business
Palio+Ignite
Julie brings sharp strategic thinking, an endless supply of energy, and an incredible flexibility to successfully perform any role needed to her job. Her colleagues describe her as a smart positive leader who loves a good challenge. She can always be counted on to push others to do more, think deeper and work more efficiently as a team. Julie is a "Rising Star" because of her incredible work ethic, superb industry knowledge and tireless dedication.
 
Jill Schaaf, global franchise head, chronic care, Baxter-Gambro Renal
Baxter Healthcare
With over twenty years of leadership in healthcare, Jill Schaaf has proven to be equally passionate about improving patient care and advancing employee development. Leading Baxter's largest Global Franchise, Jill has been instrumental in the turnaround of our Renal business. Today, under her leadership we have one of our strongest teams, we are poised to launch new game changing therapies and we are in the middle of the largest acquisition in Baxter's 80 year history.
 
Keyuri Shah, senior manager, commercial advisory services
EY
Keyuri Shah's sharp intellect and leadership abilities make her a Rising Star. She builds trust with life sciences, healthcare and financial clients while addressing their toughest strategic M&A, capital allocation and growth challenges. Her insights on the transformation of the life sciences industry—especially the impact of healthcare IT—are critical differentiators in developing thought leadership and supporting stakeholders' important investment decisions. Keyuri's dedication has contributed to the rapid growth of EY's commercial advisory business.
 
Pearl Siew, VP and head, IP US
Sandoz
Pearl Siew innovates cutting-edge legal approaches in ANDA and other Hatch-Waxman strategies to maximize product value. Her strong business acumen is helping develop the intellectual property team into value-focused legal advisors. As a true cross-functional leader, she advocates for the best for the company holistically and is widely considered an ethics and compliance role model. Pearl is also a champion for change and motivates her team and business partners with inexhaustible energy, empathy and cheerfulness.
 
Denise Strauss, executive director, managed markets marketing
Boehringer Ingelheim Pharmaceuticals Inc.
Denise Strauss is one of the most dynamic leaders at BI, effecting change with her business acumen, leadership and strong cross-functional collaboration. She has been instrumental in developing the organized customer strategy for BI and built a strong, integrated managed markets marketing team. Denise had previous success as the ED of SPIRIVA, doubling the growth to > $2B for BI's largest brand. Denise has over 20 years of pharma experience, beginning her career at Pfizer.
 
Carole Streicher, partner, life sciences advisory
KPMG
Carole Streicher combines strong domain expertise and deep industry knowledge to deliver exemplary client service. She balances being a working mother with serving on the auxiliary board of Rush hospital in Chicago and leading our midwest healthcare and life sciences transactions services team. She brings energy, humor and a smile to everything she does. She embodies the best of KPMG and we are excited by the recognition she will receive through this award.
 
Katherine Stultz,  executive director, project leadership
Celgene
Katherine Stultz has been working at Celgene for eight years in a series of growing leadership roles in marketing, sales and now project leadership where she is project leader for Abraxane. Throughout each of these roles she has demonstrated the highest level of performance, leadership and an entrepreneurial spirit. Katherine represents the best in the industry and we are truly proud to name her our Rising Star for 2014. 
 
Eden Sulzer, director, marketing 
Cardinal Health
Eden is respected for her unwavering dedication to advancing her projects, Cardinal Health and those around her to new heights. As a Women Leading Change participant, Eden became involved in our Women in Pharmacy initiative. Her vision and commitment to bringing the idea to life led to a new leadership position created for her. Eden is a caring and giving individual and we are proud to have her as a female leader in our organization.
 
Maureen Svoboda, associate partner, healthcare
Rosetta
Maureen is an experienced and accomplished marketer who puts her client's first. In 2013, Maureen joined the Auxilium account at Rosetta in the thick of a launch. As a former client herself, Maureen understood exactly what was needed to ensure success and she rallied the troops. The result was a flawlessly executed launch for a client whose expectations were exceeded. For her strategic insight, business acumen and flawless delivery, Maureen is Rosetta's 2014 Rising Star.
 
LaWanda Thompson, senior director
Pfizer
LaWanda is responsible for comparative medicine's strategic, scientific and operational activities at Pfizer's largest R&D site. She's a results-driven leader and passionate advocate for the advancement of R&D activities through humane animal research. A key attribute of LaWanda's style is her ability to build relationships and understand others' viewpoints. Hence she has credibility and is able to gain buy-in, even for unpopular decisions. LaWanda is also an active mentor and committed to helping others advance their careers.
 
Christine Tobias, executive director operations
Quest Diagnostics Incorporated
Christine Tobias has 25 years of experience in the diagnostics industry. She is an accomplished strategic, results-driven leader. Christine has an unwavering commitment to leading by example and has a record of developing high performance leaders. She is also deeply committed to strengthening leadership engagement and community awareness in her geography by her involvement in civic organizations and being a catalyst for positive change. 
 
Katherine Truppi, director, US hip marketing
Stryker
Kathy has demonstrated the ability to build teams of professionals who deliver results. She has created a strong culture of achievement through employee development, mentorships and accountability. Her team members have grown significantly under her leadership. There has never been a marketing leader that has built stronger and more effective relationships with Stryker's selling organization, while maintaining an intimate, collaborative partnership with the upstream commercial organization. Kathy's contributions have had a significant impact on Stryker's hip performance.
 
Amy Tsang, senior director, professional services
Symphony Health Solutions
Amy has been with Symphony Custom Research for eight years, growing rapidly from associate to senior director in that time. Amy's commitment to excellence and passion for her clients' and colleagues' success shines brightly in everything she does. Amy has a knack for orchestrating solutions that bring together the best assets at Symphony Health Solutions to guide her clients' most important business decisions. It's no surprise that everyone wants to work with Amy – clients, colleagues and vendors. 
 
Collie Turner, director, solutions design
Epocrates, an athenahealth company
Collie serves Epocrates' internal and external customers with enthusiasm, commitment and integrity. In her strategy role over the last three years, Collie has grown Epocrates' ability to develop and implement complex mobile services that enable our biopharma partners to support HCP decisions in the moments of care. Collie's has filled gaps during organizational change and continues to teach, learn and extend herself through volunteer work in her community. She is an exemplary Rising Star.
 
Jennifer Valentine, regional sales director
Shire Pharmaceuticals 
It is with pride that we recognize Jennifer Valentine our Great Lakes regional sales manager as Shire's 2014 Rising Star. When summarizing Jen and her many contributions these themes clearly emerge: leadership, accountability and her commitment to the development of people. Jen's impact is broad as she commits to lead by bringing out the best of herself and others to maximize possibilities. 
 
Diane Vinch, SVP brand chemist
Sudler & Hennessey
Diane is a passionate team leader who is committed to building and managing high-performing teams. In the past two years alone, Diane provided the internal and client-facing guidance to deliver three successful product launches despite aggressive timelines. Diane combines innovative thinking for her clients with the unique ability to deliver flawless execution in response to those ideas. A proven leader, Diane has high self-expectations and is regularly one of those leaders people want to work with.
 
Judy Wai, executive director tax
Amgen Inc .
Judy helped identify, evaluate and recommend to senior executives a novel financing structure for Amgen's Onyx acquisition. Judy was instrumental in reducing risk to Amgen through creative and unique solutions as many issues arose during the process. It took Judy's perseverance and steady demeanor to complete the project. Judy is also a mentor in our mentoring program and is particularly adept at giving direct, constructive feedback to help colleagues improve their performance.
 
Andrea F. Wainer, divisional vice president, general manager
Abbott Animal Health 
Abbott
During Andrea's ten years with Abbott, she has exhibited strong leadership skills and served in several capacities, including P&L management. As leader of this division, she focuses on delivering solutions that improve the lives of pets and their owners. She has also served as divisional vice president and general manager, Abbott Renal Care. Andrea has broad expertise that includes multiple care areas, including neurology, gastroenterology and veterinary medicine. She holds an MBA and a BSBA.
 
Claudia Wernick, associate general counsel and vice president
Publicis Healthcare Communications Group
Claudia's role as lead counsel is essential to the smooth operations of PHCG because she keeps a laser focus on delivering the best service to our clients. She has a passion and dedication for our business, and an uncannyability to translate legalese into language the rest of us can understand. Not only do we consider Claudia an indispensable and trusted partner, she brings enthusiasm and a positive attitude to all that she touches.
 
Elizabeth Yi, associate partner, director of medical and scientific affairs
CDM New York
Elizabeth Yi embodies all of our core values: substance, style, conviction and grace. Elizabeth is outstanding at bridging strategy and science and always gives us an edge in working on client business. Elizabeth has championed a number of unique offerings for us including InsideMD and The Oncology Collective. CDM New York is proud to honor someone so beloved by the agency and our clients.
 
Noriko Yokoi, PhD, EVP, director of strategic planning
H4B CHELSEA
Noriko Yokoi is the head of strategic planning at H4B Chelsea, a role she has held for five years, but when she started the job was little more than a dream of what the department could be. Since then, Noriko has built one of the most robust strategic planning departments in the industry. Besides her own talents as a planner, she is a wonderful mentor and leader, patiently guiding young talent. And, as a working mother of twins, she inspires us all with her balanced dedication to home and work life.
 
Terri Young, executive director, multi-channel management partners 
Bristol-Myers Squibb
Terri is known for developing leaders and leading change. She spearheads a quarterly forum for development of US marketers at BMS and was recently named Executive Sponsor of the Women in Science organization, supporting career development within the large female scientist population across BMS. In 2013, she was named one of four "BMS Female Trailblazers" for driving innovation and change. She is active in the HBA and frequently attends and volunteers to support events.
 
Katia Zalkind, director, medical writing 
Health and Wellness Partners
Katia is the reason why HWP can research and write high quality copy for a full range of medical education and communications materials. Katia adds depth and breadth to HWP's medical expertise, earning the organization respect among the toughest industry medical directors. She provides leadership in establishing and ensuring effective and efficient processes for content development while meeting deadlines. Katia is knowledgeable, determined and competent. We are proud that Katia is our 2014 Rising Star.
 
Jennifer Zinn, vice presdient, strategic affairs 
Roche Diagnostics North America
As an advisory board member of Roche's Women's Leadership Initiative (WLI), Jennifer Zinn has delivered on a commitment to bring awareness of the power of gender diversity to our employees, customers and community. She is a strong and engaged HBA representative, highly sought out advisor and mentor to women, passionate advocate for the mission of, and business case for, diversity, and a leader who demonstrates Roche's values of integrity, courage and passion.