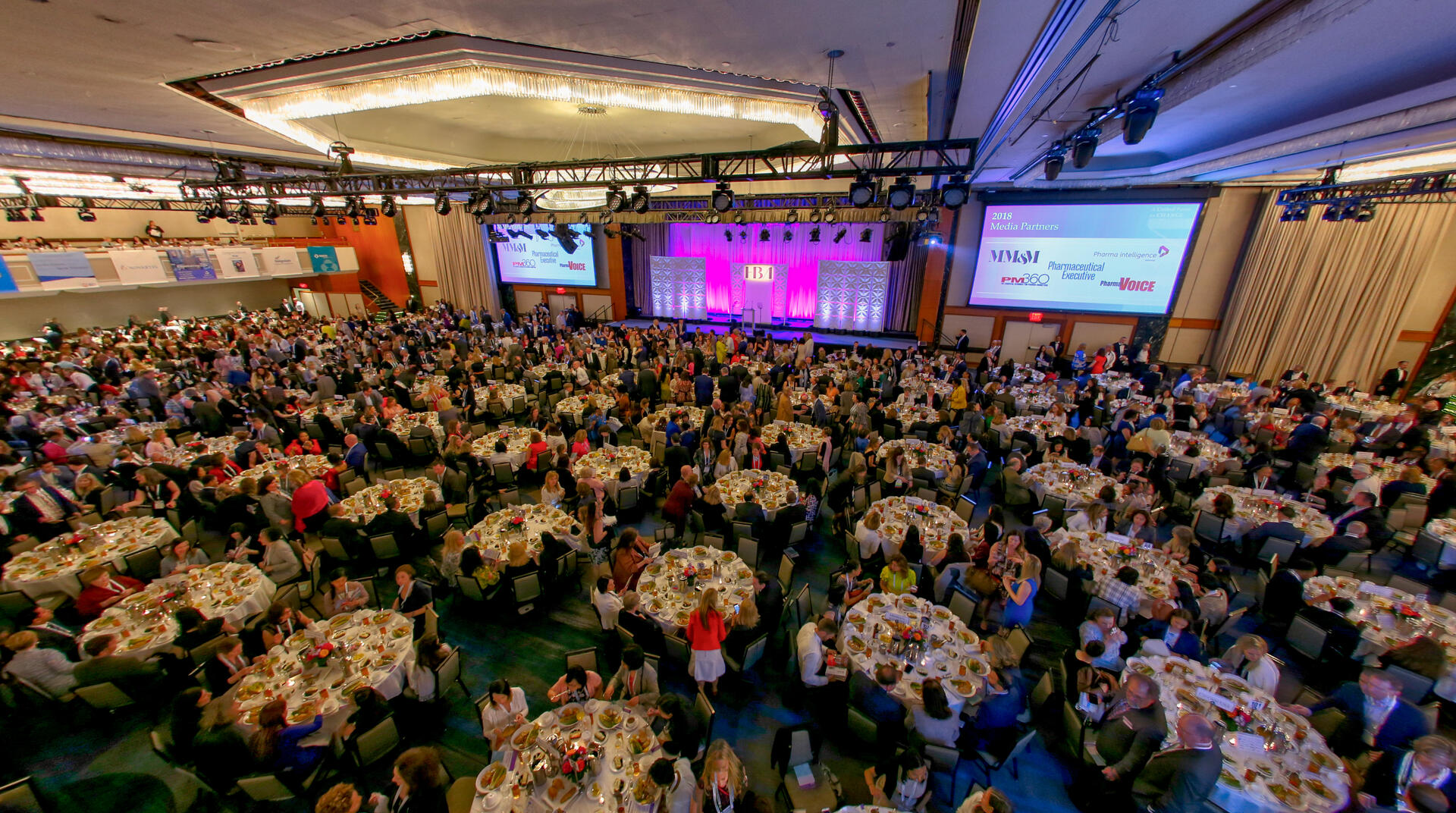 HBA Rising Stars are professionals in various sectors of the healthcare industry, including pharmaceutical, biotechnology, advertising, public relations, medical education and market research, among other fields. Nominated by HBA's corporate partners, the Rising Stars represent various career stages and disciplines, and have demonstrated noteworthy achievements and proven attention to furthering their careers.
Titles reflect positions at the time the award was presented.
Valerie Acito
Global Head Human Resources, Oncology Global Development & Global Medical Affairs
Novartis Pharmaceuticals Corporation
Valerie is a highly energetic, results oriented human resources leader. By institutionalizing learning agility, building critical capabilities and driving alignment across Novartis Oncology, Valerie and her team have helped the organization achieve record results. Through her leadership, passion, work ethic and relentless focus on providing solutions, Valerie is a well-respected role model across Novartis, who inspires others with her integrity, openness, collaboration and desire to help others continually contribute to the organization's success.
Cindy Afshari
Scientific Executive Director, Discovery Toxicology, CBSS
Amgen Inc.
Cindy is an internationally renowned scientific leader working in the area of predictive preclinical safety, and influencing Amgen's ability to be competitive in developing both small and large molecules. She is a prolific producer of high- quality results whilst developing the reputation of her group internally and externally. Cindy is a role model of the Amgen Values, demonstrates exceptional judgment, and is thoughtful in all her interactions and decisions.
Miriam Alonso
Director, Meetings Management
Health & Wellness Partners
Miriam exemplifies customer service, which is a key element to our success. Miriam takes on new challenges daily in this ever-changing environment. Her role has been affected the most by the changes in the industry and she continues to learn and adapt while thinking outside of the box to service the needs of our clients. HWP, our clients, and employees all benefit from her dedication and leadership.
Cheryl Moody Bartel, PhD
Associate Director, R&D
Life Technologies
After earning her PhD in analytical chemistry from Oregon State University in 1999, Cheryl honed her craft in academic and government institutions before joining Life Technologies in 2006. A highly capable R&D leader, Cheryl manages multi-disciplinary teams driving innovative product development. Additionally, Cheryl serves as the North America chapter president of the Life Technologies International Women's Influential Network, a women-led organization that creates opportunities for networking, mentoring, and leadership development for all employees.
Michelle Jordan Basler
Associate Director, Clinical Operations
Quintiles
Since joining Quintiles in 1999, Michelle has quickly become a Rising Star within the company and has contributed immensely to Quintiles' standing as the industry leader in clinical research. She is analytical, detail-oriented and highly strategic; in addition, she has the proven ability to lead her teams through immense periods of change. Michelle is a trusted leader and mentor to staff, providing them with the guidance and tools to succeed. Quintiles is proud to recognize Michelle.
Lisa G. Berdan, PA, MHS
Assistant Director, Cardiovascular Megatrials
Duke Clinical Research Institute
The word linchpin best describes Lisa. She is the essential element that draws together academic leadership, global collaboration, and operational excellence in support of DCRI's large pragmatic clinical trials. She has melded operational expertise with faculty thought leadership. She is the voice of our investigational sites and the center of our global academic collaborations. Her orchestration of global data surveillance and its use for effective operations forms the foundation of her legacy of evidence-based operations.
Laura Blair
Senior Director, Business Development
PSKW
Laura is always up for the challenge. She delivers desired results for both her clients as well as her internal customers. As a solutions oriented thinker, Laura has created many unique programs to address the ever-increasing difficulty in healthcare professional access. Her pharmaceutical marketing days at Roche and Abbott combined with her time at Elsevier make Laura's creative strategic approach truly well rounded. She understands her client's challenges and helps them reach their goals.
Gwen Bland
Senior Sales Consultant
AdvantageMS
Gwen's leadership and commitment to her clients have made her integral to the growth of our business. She is a motivator, contributor and action oriented force possessing endless energy. Gwen establishes a deep understanding of her clients' needs and positions our solutions to fit the client's priorities as opposed to selling what interests her. Putting the client first has been a very successful strategy for Gwen and AdvantageMS.
Beth Brannan
VP, Global Generic Regulatory Affairs
Watson Pharmaceuticals Inc.
Beth is a distinguished leader and plays a critical role in Watson's ability to bring new and distinctive pharmaceutical products to patients around the world. As Watson's vice president, global generic regulatory affairs, Beth is responsible for overseeing geographically and culturally diverse regulatory affairs teams. She exemplifies Watson's vision and values, and is committed to building a culture of accountability, commitment and collaboration within the groups she directs.
Heidi Burton
Senior National Sales Director
Lundbeck Inc.
Heidi is a key member of the Lundbeck Inc. commercial team overseeing the sales organization for the company's main business franchise: neurology. Since joining the company in January 2010, she has helped drive sales for the company's key products in the areas of epilepsy and Huntington's disease. Through tenacity and focus, along with a sense of personal accountability, Heidi has brought a strategic approach to redefining Lundbeck's specialty sales model.
Stacy Busking
Account Supervisor
Siren Interactive
Stacy is a born leader and a trusted advisor to both her clients and her team. She has a unique ability to build trust through her sense of humor, honesty, integrity, and keen listening skills. She is driven to find the best solutions for her clients by challenging the team to not only meet the needs of the client, but also provide value to the patients and caregivers in the rare disease community.
Carla Calizaire
Regional Business, Director, Mid-Atlantic Region
Novo Nordisk Inc.
Carla currently leads the growth of Novo Nordisk's primary care physician market segment, generating more than $100 million in sales. She is active in Women in Novo Nordisk (WINN), where she helps to develop field personnel, and serves on the board of the New Jersey American Diabetes Association. For these and many other reasons, Carla has been featured in a Working Mothers Magazine cover story and recognized by Essence Magazine as a woman of inspiration.
Nami Choe
Partner, Senior Director, Consulting
Ogilvy Healthworld, part of Ogilvy CommonHealth Worldwide, Ogilvy CommonHealth Worldwide
With a strong background of both healthcare and consumer strategy and analytics, as a senior director of marketing analytics at Ogilvy Healthworld, part of Ogilvy CommonHealth Worldwide, Nami brings her masterful skill set to projects involving extensive customer analytics like segmentation, churn analysis, hypothesis testing and modeling. She's driven, focused and passionate about her work, our clients and the business of healthcare. Nami is one to watch; the embodiment of a Rising Star in our industry.
Chrissy Cianci
Director, Software Development and Data Management
Group DCA
Here at Group DCA, we consider Chrissy the best kind of leader, combing the passion of purpose with a strong (yet humble) guiding hand. Her innovative spirit has helped keep us at the vanguard of new media promotional integration. In a challenging professional landscape, Chrissy delivers solutions that work, and she does so in a way that instills confidence and inspires pride. We're proud to call her our own.
Sharlene Cirillo
Senior Director Oncology Marketing
GlaxoSmithKline
Sharlene is being recognized because of her passion for oncology patients and her positive impact within the oncology team. She has mentored several peers who have taken on new leadership roles, is a role model for the GSK core values, and has earned the respect of our team for her intellect and willingness to go above and beyond. She is an outstanding business leader, having recently led the commercial launch of a GSK oncology treatment.
Jennifer Colapietro
Partner
PricewaterhouseCoopers LLP
Jennifer is a key driving force for PwC's Pharmaceutical & Life Sciences Practice and leads our commercial operations & transparency/aggregate spend practice. She is a dedicated professional with a passion for consulting within the pharmaceutical and medical device industries and is recognized by her clients as a trusted advisor and thought leader. Jennifer's enthusiasm and energy has catapulted her as a mentor and role model within PwC for many aspiring women.
Kathryn DeMott
Managing Editor, Internal Medicine News
Elsevier Medical Information, LLC
An innovative leader at IMNG Medical News, Kathryn is the managing editor of the publications and daily medical news websites Internal Medicine News and Hospitalist News. With her 16 years of experience at reporting and editing medical news, Kathryn led last year's editorial redesign of the publications as well as the launch of their new interactive websites. Kathryn is a mentor to new editors and reporters, sharing her news sense, editorial skills, and enterprise.
Michelle Dennison
Senior Counsel
AstraZeneca Pharmaceuticals LP
Michelle excels in counseling on challenging business issues facing AstraZeneca. She is passionate about her team and the Company's goals. She actively supports initiatives to enhance the work environment and team dynamics. Michelle is a role model to her colleagues and actively works to build best practices. She recently embraced the journey of balancing parenthood and career with the birth of her son. Michelle is a talented attorney, leader and truly a "Rising Star."
Stephanie DeViteri
Vice President, Account Director
Tonic Life Communications, a Huntsworth Health Company
Stephanie builds her PR agency career on the foundation of hard work and excellent results for her clients and peers. Her unflinching work ethic and disciplined approach to tackling challenges makes her a 'go to' manager. Most endearing is her commitment to not only growing her own skills, but finding talent and advancing the careers of others. As Tonic's Rising Star, Stephanie encompasses all the qualities you look for in a colleague, employee, agency partner and friend.
Karen DiSanto
Senior Director, Human Resources
Ferring Pharmaceuticals Inc.
Karen's broad understanding of our business has allowed her to contribute beyond the role of human resource expert. Her ethical business practices have helped Ferring grow significantly. Karen is not only a star to us but to others as well. She has received national recognition from SHRM, been a guest speaker at women's sponsored conference and most recently was honored by her alma mater for the 2011 Excellence Award for her efforts on behalf of her community.
Meghan DuBois
Business Process Owner, International, Johnson & Johnson Health Care Systems Inc.
Johnson & Johnson
Meghan has been a champion of mentoring at the Johnson & Johnson Health Care Systems and pioneered the application of a model that leverages a web-enabled service to maximize reach, facilitate connections and accelerate development. This work is now being expanded and is benefiting women and men in multiple locations across the Johnson & Johnson family of companies.
Amy Duguay, PhD
Senior Vice President, Medical Director
Precept Medical Communications, Sudler & Hennessey
Precept and S&H network colleagues seek and value Amy's involvement. She consistently transcends the traditional by offering analysis, interpretation, and guidance that is an insightful blend of science and communication strategy. Every client collaboration results in higher level thinking when Amy is involved. Every project is more on point and delivers beyond expectations when Amy is involved. Clients and colleagues view her as a valued partner, strong leader, mentor and now, "HBA Rising Star."
Anna Maria Echeverri
Senior Vice President, Management Supervisor
LLNS
Anna Maria is the kind of person you wish you could clone. With 15+ years' experience in sales and marketing, she knows the ins and outs of our business, generating ideas and solutions, and never letting a detail slip. Anna Maria is a valued partner to clients and a strong role model for younger staff. While we wish there were more Anna Marias, we are pleased to have the one-and-only working with us.
Sonja "Sunny" Foster-Storch
Managing Director
HealthEd
From day one as managing director at HealthEd, Sunny has embraced the agency's mission of creating a healthier world. She consistently inspires and encourages us all to push our limits to develop innovative solutions that transform the way health and wellness are managed. She brings boundless energy, decades of pharma experience, and a sense of empathy to HealthEd, along with a killer sense of humor. Sunny is a mentor, a born leader, and without a doubt HealthEd's "Rising Star."
Nidel Gandara
Director, Client Services
PDI Inc.
In the past 11 years, Nidel has worked in various functions and has assumed increasing responsibility throughout her career with us. She is highly client focused, committed to continuous improvement and exhibits an incredible work ethic. She is known as the "go-to-person" and participates in nearly every key initiative. As a leader, she invests time coaching and mentoring colleagues and sharing her organizational and industry knowledge and experience. She is truly a Rising Star.
Donna Garrod
SVP, Director of Integrated Services
Publicis Healthcare Communications Group
Donna's passion for operational excellence and her strong experience managing multidisciplinary teams have made her a Rising Star within the PHCG family. Donna has distinguished herself by consistently being a forward thinker when reaching strategic operational efficiencies. Whether it is helping to shape the expanded project management role and responsibilities, or integrating digital and technology expertise within day-to-day operations, her dedication to our clients' needs and proactive nature come shining through.
Heather Gervais
VP, Client Services
Epocrates
Heather is a dynamic leader focused on building high performance teams and developing talented people. Joining Epocrates in 2010 as VP of client services, she rapidly improved the strategic and customer centered focus of the marketing, operations, and client services teams. Heather leads by example, and carries a genuine passion for the business and the customer. Her collaborative, problem solving style has gained her the respect of both colleagues and customers.
Kathy Goetz
Managing Director, Minneapolis Region
Novartis Pharmaceuticals Corporation
As a member of the Novartis Pharmaceuticals Corporation, North Operating Unit, Kathy is a charismatic leader who inspires teams to achieve exceptional business results in a period of significant industry change. She is a role model to her colleagues, and offers the right balance of vision, optimism, and execution. Kathy's strategic approach, skills as a coach, and passion is apparent in how she develops people and builds high performing teams.
Cori Annapolen Goldberg
Senior Associate
Fulbright & Jaworski, LLP
Cori has proven to be a strong advocate for clients, focusing her practice on compliance and regulatory matters affecting the health care industry. Cori focuses on food and drug law issues, but her general compliance practice has broad reach. She has worked tirelessly with medical device manufacturers, pharmaceutical companies, hospitals, and other health systems to resolve regulatory issues through internal investigations and self-disclosures. She is a trusted advisor to many, and truly a Rising Star.
Carolyn Gorelick
Vice-President, Group Account Supervisor
RCW Group
A star every year, Carolyn soared to new heights in 2010. Building on an already impressive resume of brand building successes, Carolyn's contribution to the phenomenal launch of Pradaxa, a groundbreaking new therapy from Boehringer Ingelheim, can be defined as equal parts fearless leader, mind reader, and mother hen. Colleagues and clients alike praise her tireless work ethic, critical thinking, and, most important, her grace under pressure. Simply put, Carolyn is a born leader.
Susan E. Graf, RPh, MBA
Global Head Strategic Evaluation and Due Diligence
Roche
Susan is accountable for the business, scientific and technical assessment for licensing and acquisition deals. Susan joined Roche in 1995 in technical operations. She has extensive knowledge of the pharmaceutical business, having held positions of increasing responsibility in manufacturing, sales, market research, marketing and business development. Susan earned an MBA from New York University and a bachelor's degree in pharmacy from Purdue University.
Sandra Gulbicki
VP, Strategic Planning
Torre Lazur McCann
Sandra symbolizes the core values of TLM…she's igniting, courageous, and certainly tenacious. A 9-year veteran of the company, she transitioned as one of our most talented copywriters to strategic planning, helping it grow into a formidable offering for the agency. Whether it's insight mining initiatives or setting new precedents with interactive experiential workshops, Sandra is an indispensable strategic partner for her teams and our clients. Always looking to excel, Sandra is also completing a master's degree in comparative literature.
Tara Harding
Senior Director, Sales Operations
SDI
Tara exemplifies the ideal of a selfless, team-oriented professional. She is an innovative problem solver who has had a consistently positive impact on all areas of SDI, from sales to finance to customer operations. She leads by tireless example and, with her guidance, her team redesigned, implemented, and monitored an entirely new system of sales metrics that significantly improved SDI's sales results and customer service.
Evaleen Minez Harris
Operations Manager
Flashpoint Medica
Evaleen exudes enthusiasm and energy and has a real ability to bring everyone together and boost morale. You're happy just standing next to Evaleen. In her role as HR manager, she is able to tease out great candidates and help build a top performing team across the agency. Evaleen is the secret sauce to the well being of our agency, and we all just love her!
Rekha Hemrajani
Vice President, Business Development
Exelixis Inc.
Rekha has been a leader within Exelixis since joining in 2003. Her combined expertise in the investment banking and biotech industries has enabled her to identify, assess and negotiate a wide range of strategies and transactions. She is a strong leader and mentor because she has both strategic vision and solid execution. She has made valuable contributions to the health care industry through her multitude of creative partnering deals as well as her commitment to nonprofit organizations.
Christa Heydt
Global Systems Lead, Johnson & Johnson Pharmaceutical Research and Development LLC
Johnson & Johnson
Christa truly embodies the spirit of the Women's Leadership Initiative (WLI) at Johnson & Johnson. Within her Pharma North America WLI Chapter she has contributed countless volunteer hours to create exceptional programming for women. At the corporate level, Christa has led confidently to bubble up winning ideas and creative solutions to enable new communications initiatives to take shape—all to better connect our women. She's a convener, a collaborator and a catalyst for women's leadership.
Leigh Householder
VP, Digital Strategist
GSW Worldwide
Leigh is the new breed of innovator. Deep in the art of digital community construction and stewardship, she has become an industry social media thought leader and trendsetter. She's made immediate impact with significant contributions in new business, strategy and mentoring. Leigh has built exceptional depth and expertise in the digital space, but it's her overt passion as a problem solver, her dedication and tireless work ethic that make her a leadership example, the epitome of a Rising Star.
Amy Howard
Account Director
Palio
Amy is a results-driven leader. Her brands succeed because she has a tireless dedication to strategic excellence and superb customer service—a reason why she is a sought-after account leader at Palio. Amy is always focused on improving and developing not only her own skills but those of her teammates as well. Her incredible work ethic, dedication to her team, drive to succeed, and exemplary leadership make Amy a Rising Star.
Sheri L. Humphrey
Global Franchise Leader
MERCK
Sheri is the leader for the cardiovascular and diabetes franchises within global marketing communications at Merck. Sheri is an outstanding role model who combines strong strategic thinking and superb people manager skills. She excels at building diverse, high performing teams that drive business results. Her inspirational leadership, drive towards business results, strong support of diverse people and thoughts, and respect from her colleagues around the world make her an exemplary Rising Star.
Stacey Irving
Senior Director, Channel Marketing
McKesson Patient Relationship Solutions
As a part of McKesson since 2002, Stacey has led the company's innovation around pharmacy based medication adherence programs. Most recently, she spearheaded the design and launch of the Pharmacy Intervention Program, where pharmacists trained in health behavior change provide eligible patients with adherence coaching. Stacey has built a tight-knit team of professionals and is an admired leader who works alongside her team and industry stakeholders to further the goal of improving medication adherence.
Angela Jackson
Editorial Manager, Special Projects, VisionCare Group
Wolters Kluwer Pharma Solutions
A veteran of the VisionCare Group, Angela directs the editorial content and acquisition process for a line of custom publishing initiatives, which grew 35% during the past year. While managing this increase, Angela expertly exceeded the expectations of both industry and physicians. Her work has generated a brighter spotlight on our unique position in the marketplace, where she has impressed clients with her meticulous attention to detail and can-do attitude.
Marina Jean, MD
Managing Partner, Director of Strategic and Scientific Services
AgencyRx, LLC
Marina is essential to the strength and growth of the AgencyRx. Marina's unique background as a surgeon with a fellowship from MD Anderson, and as a consultant working directly with biopharmaceutical companies, gives her an unsurpassed ability to provide innovative and cutting edge thinking to our clients. As an internal leader, she has built up, and expanded the capabilities of the strategic services group of AgencyRx to be one of the strongest in the industry.
Melanie I. Jenter
VP, Group Account Director
Saatchi & Saatchi Healthcare Innovations
Melanie's strength in marketing, agency operations, and client relationships has earned her the trust and confidence of her clients and colleagues. She leads one of Saatchi & Saatchi Healthcare Innovations largest client teams, leveraging her understanding of the business issues facing the healthcare industry. Her intelligence, drive and leadership make her an invaluable member of the team. Melanie's steady rise within the Publicis Healthcare Communications Group over the past 8 years is well deserved.
Sarah Kaps
Senior Director, Digital Project Management
GA Communication Group
Sarah exemplifies the GA Way. She is always a trusted, reliable and dedicated team leader who is invaluable to our agency's success. Sarah gives more everyday to our agency and our clients than anyone I know. She is always trying to push the envelope with what our digital team can bring to our healthcare clients on time and within budget. Sarah truly is an amazing asset to have at GA.
Kimberly Kellermann
Flow Operations, Executive Director
Boehringer Ingelheim USA Corporation
Kim has driven sustainable business performance and cultural change to benchmark levels. Through the implementation of a lean manufacturing operating system and our move to a self-managed coaching culture, we have achieved world class results in key metrics, including, throughput time and productivity. Kim exemplifies transformational leadership qualities in all she does. Her pride, passion, professionalism and commitment are contagious. Kim motivates and drives each individual to be the best they can be.
Lisa Kerber
SVP, Global Pharma Solutions
IMS Health US
Lisa has been a role model and top performer in every position she has been in at IMS from practice area leader to vice president. She combines a tremendous passion for the customer with a unique ability to create innovative solutions. Lisa gets up every day thinking about how she can help her customers achieve their objectives. Lisa is excellent at rallying and leading diverse teams, aligning them to common objectives and delivering on goals.
Linda E. Ketchum
Senior Vice President, Associate Creative Director, Copy
RosettaWishbone
Linda is that rare talent who combines strategic vision, scientific fluency, and creative flair in one compelling package. Even on the most data-heavy brands, Linda has the ability to find those nuggets of relevance and turn them into persuasive copy. In addition to her impressive skills, Linda always acts as the consummate professional, displaying unflagging dedication to the challenges at hand, and treating colleagues and clients alike with grace, warmth, and respect.
Marni Kirousis
Vice President, Finance, Genzyme Multiple Sclerosis and Transplant /Oncology
Genzyme Corporation
Marni is a core member of the leadership team in MS and oncology and has built a finance organization that supports Genzyme's largest product portfolio. Marni demonstrated tremendous leadership, patience and tenacity throughout a year-long process to acquire a complex global organization resulting in a fully integrated global business. She provides invaluable judgment concerning both direction and execution for these businesses…with good humor and a "can-do" approach. Genzyme couldn't have done it without her.
Jesse Klein
Vice President, Strategy
Motivation Mechanics
A passionate marketer and strategist, Jesse really cares about making a difference in people's lives through the products that we help our clients bring to market. She brings freshness and enthusiasm to these product assignments, along with a unique ability to transfer that engagement to all members of her team. 'No risk, no reward' is Jesse's mantra. There is no challenge that she deems insurmountable. She's not just a Rising Star, she's a superstar.
Janet Koch
Director, Sales Representative Development
Purdue Pharma LP
During her 20+ years with Purdue, Janet has progressed through the sales and marketing organization and now leads the sales representative training and development group. In addition to responsibility for the training and development of more than 500 representatives, she mentors talented women in the sales force and has helped recruit many into the home office. Janet is well respected by her peers industry-wide and has been recognized as a leader by The Society of Pharmaceutical and Biotech Trainers.
Jeana Konstantakopoulos
Senior Project Manager
Big Communications LLC
Jeana truly exemplifies passion, leadership, and dedication. Since joining Big in 2006, Jeana has been an instrumental member of the client services team. On even the most challenging programs, Jeana demonstrates her unwavering commitment to excellence. Jeana also has a natural ability to build deep and lasting client relationships. As one client commented, "Jeana never ceases to astound me. She is a pro from top to bottom." Jeana is a role model for her team and our Rising Star. Congratulations!
Jessica Labita
Marketing Communications Manager and Product Manager
QPharma Inc.
Jessica has been instrumental in creating visibility for QPharma through her marketing efforts within the life science industry. With more than 10 years of experience, Jessica is well respected by her peers and is considered a team player who will mentor less experience personnel. She has taken on volunteer roles within the industry as evidenced by her participation in the HBA. Jessica's dedication to the industry and to QPharma makes her a Rising Star.
Stacy Mecham Lally, MEd
Account Director, Business Development
ImpactRx Inc.
Since joining ImpactRx in 2006, Stacy has continued to display exemplary leadership qualities and a commitment to advance the service levels and insights we provide clients. She continually steps up to new challenges and has excelled in her new role as account director, managing a diverse book of client business within the oncology marketplace. Stacy is a highly valued team member within our company - we are proud to name her our 2011 HBA Rising Star.
Maribeth Landwehr
Director, Corporate Communications
Astellas Pharma US Inc.
Commitment. Teamwork. Enthusiasm. These are just a few of the leadership traits Maribeth displays every day, no matter the size or complexity of the project. During her tenure as head of corporate communications, Maribeth has transformed the department and raised Astellas' industry profile. Maribeth is a trusted adviser to her staff and leaders around Astellas—and a role model of how to live the company's corporate values.
Anne LaPrade
Account Director
Kantar Health
Anne exudes enthusiasm and energy. Through challenges with deadlines and often demanding clients, she remains highly professional, operating smoothly and ensuring client expectations are fulfilled. Her "can do" attitude has made her a trusted advisor to the client and her colleagues, leading her to be sought after for insight, opinion and comment. Anne is indeed a Rising Star and emerging leader.
Ann Lee-Karlon, PhD
Vice President, Portfolio Management and Operations
Genentech Inc.
Ann is a talented and respected leader in Genentech's research and early development organization. She provides valuable input to our strategic plans and leads a group whose mission is to lead world-class drug development teams and deliver therapies that can change patients' lives. Ann combines her scientific knowledge with business acumen, and always remains patient focused. She currently serves on the AWIS National Board, and is a role model and mentor not only to women, but to all aspiring leaders.
Loretta Lenzke
Senior Manager, Advisory Services
Ernst & Young LLP
Loretta's passion for learning and future-focused leadership make her a Rising Star. Guided by her sharp business acumen, Loretta helps life sciences stakeholders think through and develop innovative approaches that advance strategies and achieve operational excellence. Her insights come from work in Asia, Europe and the Americas and cross-industry expertise developed in the in consumer products, IT, healthcare, and transportation spaces. Leading by example, Loretta also is a respected role model and colleague.
Wendy Levine
SVP, Group Account Director
The CementBloc
Wendy is a dedicated leader and role model at The CementBloc and one of the most insightful client services partners I've ever had the pleasure of working with. She successfully delivers efficient and outstanding results each and every day by providing proactive solutions to our clients. In our dynamic and converged agency model, Wendy constantly looks for new challenges and opportunities and has become an indispensible partner to her client and brand teams.
Rhonda Levinson
Director, Client Services
Publicis Touchpoint Solutions Inc.
Rhonda skillfully leads highly successful implementations and teams as a client services director at Publicis Touchpoint Solutions. Since joining Touchpoint in 2009, Rhonda has emerged as a true leader and role model. Consistently providing an unwavering commitment to our clients' businesses, she is known for her superb customer service. Rhonda brings extraordinary passion and leadership to every program in which she works and Touchpoint is thrilled to see her honored as a Rising Star.
Karen Lewis
Director, Human Resources CardioVascular Metabolics
Bristol-Myers Squibb
Karen is the director of human resources for the cardiovascular metabolics business unit with BMS's US Pharmaceuticals business, where she is responsible for leading the talent and workforce planning for commercializing Bristol- Myers Squibb's largest current asset and planning for the evolving portfolio. She has been with BMS for ten years, where she has supported the research and development organization with specific remarkable results in improving team effectiveness and developing and implementing a talent and organization strategy.
Debi Limones
Senior Practice Executive
Campbell Alliance
Debi brings more than 20 years of experience to her role as senior practice executive in our sales practice, including management positions at Abbott and Eli Lilly. Since joining Campbell Alliance, Debi has been instrumental to building our business in the Chicago region, helping clients maximize effectiveness of their commercial operations, including training, brand management, and sales force effectiveness. Always a team player, Debi is a valued mentor and coach to many of her colleagues.
Nancy Logue
Director, Human Resources
Compas Inc.
Following a successful career with Auger Inc., Nancy Logue joined Compas in 2009 as director of human resources. In her short tenure, Nancy has initiated a human capital transformation within our organization. With an eye towards long-term organization development, she has implemented critical staff, executive management, and organizational development initiatives. Nancy's dedication to her colleagues and our organization's success makes her a true Rising Star. We congratulate Nancy on this honor, and look forward to her continued success.
Julie Mann
Regional Sales Director, ADHD Sales
Shire Pharmaceuticals
Julie is currently a regional director in Shire's ADHD sales force. Since joining the company, she has received numerous sales accolades including being named regional director of the quarter on six different occasions. Over the last few months, Julie has been collaborating with colleagues in marketing to develop new ways to support Shire's customers. Julie is an accomplished leader who pours an endless supply of energy and passion into developing her people to achieve higher performance.
Karen Massey
State Manager, Arizona (RBU West)
Pfizer Inc
Karen's enthusiastic and engaging leadership style, commitment to innovation, and exceptional business acumen were the driving forces behind many of her successes in US primary care last year. Her passion for our business and unwavering dedication to customers led to her most recent position as Arizona state manager. Karen is a valued business partner and highly regarded throughout Pfizer. She has a very bright future, and we're proud to present her with this honor.
Anna McClain
Media Account Supervisor
Communications Media Inc. (CMI)
Anna is an integral part of CMI's media planning team and is frequently acknowledged by her clients and co-workers for her in-depth brand knowledge and ability to produce strategic media analyses. She is a mentor to our junior staff on complex media planning skills and CMI's proprietary planning tools. Anna's responsiveness, attention to detail, and commitment to producing strategic, channel-neutral media plans guarantees client satisfaction. Anna was also recognized as CMI's 2010 Employee of the Year.
Lorraine McClain
Director, Corporate Quality Systems
Cephalon Inc.
Lorraine is a shining example of rational leadership and a role model within Cephalon. She leads with competence and professionalism, promoting collaboration across the global organization with integrity and respect. She encourages team members to proactively identify opportunities and develop innovative solutions. Lorraine's leadership and contributions to process improvement initiatives consistently result in enhanced outcomes across functions and most importantly for the patients we serve. We congratulate her achievement as a Rising Star.
Susie McFadden
Regional Manager
Millennium Pharmaceuticals: The Takeda Oncology Company
As an accomplished team leader, Susie has consistently delivered a high level of sales performance earning top sales honors for herself and her team. She is consistently asked to lead projects and was the sales lead at our most successful international congress. Susie has the perfect balance of leadership skills – she is gentle and non-threatening yet commands respect from her team and is warm and appreciative of her team's strengths. Susie is an exceptional leader with an authentic personal style that inspires others.
Laura McKeaveney
Head Human Resources Region Europe
Novartis Pharma AG
Laura is an inspiring leader and role model for both women and men. She has championed many initiatives that have had a tangible impact on shaping an inclusive work environment. Her ability to create a trusting and collaborative environment combined with asking the difficult questions consistently drives the talent and the business agendas. Laura's integrity, openness, strong work ethic and sense of humor are just a few reasons why she is our Rising Star.
Shuet Moy
SVP, Group Account Director
Medicus Life Brands
Shuet's exceptional leadership manifests itself in many ways…building strong cohesive teams, mentoring and creating opportunities for growth for others, upholding the highest standards for our clients, transforming chaos into order, proactively offering solutions to enhance organizational function, and developing strong client relationships built on trust, customer service and brand building thinking. Additionally, with an eye toward the future in healthcare communications, Shuet's enthusiasm to take on new challenges is always inspiring.
Kimberly Nau
Bayer HealthCare Consumer Care, US Marketing, Senior Brand Manager, One A Day
Bayer HealthCare
Kim exhibits a combination of strategic vision, sought-after mentoring skills and infectious enthusiasm that drives her involvement in many organizational initiatives. Leading her One a Day team to unprecedented business results and fostering strong team spirit and bonding are just the beginning of her leadership efforts. Her major role in developing and communicating the strategic direction for the Women's Leadership Initiative and in attracting top talent through MBA recruiting, epitomize her Rising Star status.
Meredith Nocilla
Director, Account Services
Dowden Health Media
Since joining Dowden Health Media in 2004 as a managing editor in the Dowden Medical Communications Group, Meredith has risen rapidly through a succession of posts of increasing responsibility, and now oversees the formulation and implementation of strategy for some of the medical-communications agency's most important accounts. Her many contributions include envisioning and driving adoption of innovative digital approaches to promotional education and advisory activities, and launching the agency's work in the oncology arena.
Cynthia North
Consumer Marketing Director
Bayer HealthCare
Cynthia has demonstrated pioneering leadership at both the commercial and organizational level. As a member of the Betaseron and Kogenate brand teams, she introduced the first iPhone applications in the industry to assist multiple sclerosis and hemophilia patients track and manage their condition. With the same passion and sense of teamwork, Cindy co-chaired Bayer's inaugural Diversity and Inclusion Council. Through her leadership, partnering and drive to make a difference, she has delivered an impressive calendar of awareness activities.
Carolyn Lamborn O'Neill
Senior Vice President, Group Creative Director, Copy
The CDM Group
A graduate of Brown University, Carolyn began her career in the world of medical publishing. But it's been through her work as a writer at CDM that she's really made her mark. As SVP, group creative director, copy, Carolyn has created campaigns for market-leading brands from Pfizer and EMD Serono. She's an exceptional manager and mentor, inspiring new writers and colleagues alike. You're a star to us, Carolyn, and you should know it.
Kana Odawara
CFO, Stryker Japan
Stryker
Kana came to Stryker in 2007 and was appointed CFO for Japan in 2009. Her strength is in quick, careful evaluation of all issues and opportunities, and challenging the status quo in order to advance Stryker's interest, while maintaining the image, strategy and vision. She is dedicated to developing her team for future leadership at Stryker and motivates through her optimism. Kana is a forward looking CFO who uses numbers to support strategy rather than only analyzing and explaining the past.
Susan Ostrowski
Senior Director, Marketing and Sales
DSM Pharmaceutical Products
Susan is a leader who energizes her team to achieve challenging performance goals while delivering best-in-class custom manufacturing services. She ensures the DSM Pharma Chemicals team in North America partners with top pharma customers to craft solutions to their manufacturing needs. Susan has built a strong team and leads several account management initiatives across DSM. Susan's dedication and leadership reflect great credit upon her and DSM Pharmaceuticals.
Cindy Otterman
Vice President, Support Services
Cegedim Relationship Management
A dynamic and energetic leader who always challenges the status quo, Cindy leads the teams responsible for Cegedim Relationship Management's 98% customer satisfaction rate. In her 12 years with Cegedim, she has held several positions with growing responsibility in program management and pharmaceutical support services. And as a member of the executive committee for the Americas region, Cindy contributes her wisdom, innovative ideas and straight-forward approach to the process of making decisions regarding company direction.
Cathy Pagano
President, Institute for Continuing Healthcare Education (a Vox Medica Company)
Vox Medica Inc.
Cathy is a very talented and highly regarded leader in the CME arena. Cathy exudes a dynamic and contagious "can-do" attitude, and engages internally and externally as a leader focused on educational imperatives to improve patient care. Cathy has been successful in helping organizations adapt to the changing environment and its challenges. She has earned the respect of her peers, and has built strong relationships throughout the medical education world.
Jill Petrie
Copy Editor
Cramer
Where would Cramer be without Jill? Jill brings energy, enthusiasm and expertise to all she touches. Her teammates love her, as do her clients. Jill leads by example—thoughtful, professional, thorough in all her endeavors. Jill supports and encourages all those around her in a way that just feels good and her smile and giggle are worth a million. We are so thrilled for her to step up as Cramer's 2011 Rising Star.
Kelly Price
Senior Vice President, Oncology Business Unit
THE PLANNING SHOP international
Kelly joined the company in June 2010 to lead the newly-created Oncology Business Unit (OBU), bringing with her over seven years of oncology therapeutic category expertise. In just six months, the unit met its nine-month revenue target and is winning rave reviews from clients. The OBU has significantly contributed to our doubling overall company revenue this fiscal year. Kelly's passion for oncology and exuberant interface with clients has facilitated this star performance.
Linda M. Richardson
VP, Multaq Marketing
sanofi-aventis
Linda is a role model known for her natural ability to connect with individuals and foster development at all levels. Creativity and passion are key attributes that contribute to her ability to build high-performing teams. With 20+ years in the industry and marketing in particular, she is known as a brand champion. Linda delivers significant impact to the business and focus on putting patients' needs first are just a few of the reasons she is our Rising Star this year.
Jennifer Robeson
Area Director, Managed Markets
Daiichi Sankyo Inc.
Jennifer's dynamic, charismatic leadership and her strong commitment to innovation and excellence contribute to her success as a highly valued colleague at Daiichi Sankyo. Her most recent achievement, the launch of a new structure to the sales force, is viewed as a model of what excellence looks like in our managed markets department. An acknowledged partner and bridge-builder between cross-functional teams, Jennifer's entire career with DSI has been marked by achievement and respect within the organization.
Julie Robinson
VP, Group Account Supervisor, Brand Chemist
grey healthcare group (ghg)
Julie has been with ghg for more than a decade. Her hard work and dedication has made Julie an invaluable part of the company. Today, she is a brand chemist on one of the most important healthcare businesses at WPP. Julie or "Jules" as friends call her is a shining example of grace, poise, warmth, and intelligence. She is a friend, a mentor, a colleague and a star in every sense of the word.
Allison May Rosen
Chandler Chicco Companies
Allison is recognized by clients and colleagues alike for her smarts, leadership and passion for her work. Over the past decade, Allison's tailored approaches to messaging, positioning and analysis have become the gold standard for a wide range of Chandler Chicco clients. She brings an unmatched ability to be both creative and practical at the same time, making her an invaluable member of the agency's Washington, DC office. We are proud to nominate her as our Rising Star.
Aileen Rubio, PhD
Senior Scientist II, In Vitro Biology
Cubist Pharmaceuticals Inc.
Aileen helps drive Cubist's discovery pipeline, through leadership of the innovation and creativity advisory team, a role that requires scientific agility, superb communication, and tactful but forceful influence of her peers and senior management. She is known in the broader scientific community for work on mechanisms of antibiotic resistance in the "superbug", MRSA. Aileen is recognized by colleagues inside and outside of Cubist as a strong leader, pivotal collaborator, team player, and outstanding role model.
Tammy Ryerson
Client Services Director
Segmedica
Tammy has shown incredible commitment since joining Segmedica as head of client services. Her ability to connect with clients and her enthusiastic dedication has proved to be invaluable to the growth of our business. Tammy is a true professional and is well respected by all who work with her. We are excited to help her grow and confident she will give it her all as she does with every facet of her career.
Jessica Schutz
Vice President, Account Director
Saatchi & Saatchi Wellness
Jessica has been referred to by not one, but several of her clients as a "rock star." We use stronger language. Her intelligence, tenacity and productivity are an example for us all—but what we treasure most is her contagiously friendly persona. People want to work with her and be with her; she makes our company a better place. When people Google 'Rising Star,' we fully expect a picture of Jessica to appear.
Jess Seilheimer
SVP, Digital Strategy & Planning
Euro RSCG Life MetaMax, a division of Euro RSCG Life under the Havas Worldwide Health Umbrella
Jess exemplifies what we mean by "creative isn't a department; it's a mindset." She's been pushing digital boundaries since before she arrived at MetaMax two years ago. Not only is she inspirational in integrating traditional and digital channels, she's inspired out coining the terminology (tra-digital) that describes it. Jess is our Rising Star—driving digital at MetaMax and playing a key role on the Havas Worldwide Health digital circle—helping the whole network reach the Future First.
Aarti S. Shah, PhD
Vice President, Global Statistical Sciences & Advanced Analytics
Eli Lilly and Company
Aarti leads by example—staffing and developing a diverse team, fostering a transparent culture, and sharing personal triumphs to inspire others. She is well respected for her tireless mentoring, spearheading initiatives such as the Lilly Statistics Asian diversity focus group, Lilly Women in Leadership programs and joining the HBA EAC to the Indiana board. Through leadership of the global statistics and advanced analytics group, Aarti has advanced Lilly's capabilities and leadership pipeline in drug development.
Andrea Heslin Smiley
President
VMS Inc.
Andi is a visionary whose endless energy and charisma, coupled with her healthcare knowledge and prowess, inspires others to achieve at the highest level. Throughout her 20-plus years in the industry, she has excelled as a sales rep, brand manager, director, and Six Sigma leader. Since being appointed president, Andi has grown VMS by more than 30 percent by innovating new solutions for VMS's life science partners while maintaining a focus on improved patient outcomes.
Shannyn Smith
Vice President, Management Supervisor
ProHealth, a division of Draftfcb Healthcare
Since joining ProHealth, the promotional medical education division of Draftfcb Healthcare, Shannyn has moved up within the organization with increasing responsibility, emerging as a valuable leader within the organization. Shannyn has earned a reputation for her strategic and innovative thinking, relentless pursuit to exceed expectations, and commitment to team development. Always willing to take on new challenges with poise and grace, Shannyn exemplifies the definition of a Rising Star.
Pamela Stephenson
Vice President, Marketing
Vertex Pharmaceuticals Incorporated
Since joining Vertex in 2008, Pamela's strong work ethic has been crucial while leading key initiatives to support the potential launch of Vertex's new medicine known as telaprevir. Pamela brings a wealth of industry experience to Vertex, including leading marketing efforts at Pfizer Inc for successful products such as Viagra and Lyrica, and has used this to produce innovative strategies to build awareness of hepatitis C. Pamela is a valued member of the Vertex team.
Jennifer Strassburger
SVP, Group Strategy Director
Saatchi & Saatchi Health Communications—New York
Jennifer brought a wealth of healthcare industry experience to Saatchi & Saatchi Health in 2000 after spending seven years in sales and product management at Novo Nordisk Pharmaceuticals. Having worked in both account and strategic services, she has a unique ability to empathize with clients' needs and bring strategic solutions. Jennifer was recently promoted based on her influence in multiple new business wins and her leadership in mentoring and building a team.
Liz Stueck
Vice President
CareerCentral, a JBK Associates Company
Liz is passionate about mentoring and leading others while driving results with grace, enthusiasm, and professionalism. As vice president of CareerCentral, a company focused on organization and leadership development, Liz brings a strong customer focus and emphasis on continuous quality improvement to our team. Liz works to do things that matter—she established a group mentoring program for HBA's Metro Chapter—and she does them very well. We are proud that Liz is our Rising Star.
Ashley Tappan
Client Development
Insigniam Performance
Ashley's professionalism and passion for her work are immediately obvious to anyone she meets. Building relationships of trust and mutual value is a strength. Working with Insigniam clients gives her the privilege of learning about their commitments and passions to contribute to their future success and critical results. Ashley volunteers broadly with the HBA and other business associations such as Philadelphia's Society of Human Resource Association where she served as president.
Lori Tierney
VP, Commercial Innovation & Customer Solutions
Endo Pharmaceuticals
Lori plays an active part in shaping the future of Endo by motivating, encouraging and rewarding individuals for their commitment and ongoing effort to achieve Endo's vision. Lori builds and supports teams of diverse backgrounds, experiences and thinking styles in order to improve service to Endo's customers and to deliver business results. She is a role model for organizational leadership, continuously working to ensure the best outcome for Endo.
Jessica Tilak
Senior Director, Clinical Data Operations, Systems & Standards
Celgene Corporation
Jessica has led cross-functional teams to implement technology and process improvements resulting in efficiency and effectiveness gains across Celgene's clinical studies from a time, cost and quality perspective.With input from key stakeholders and industry colleagues and, with due regard for where Celgene needs to be as a company in five years, Jessica reorganized her group to ensure delivery against clinical programs, inspection readiness and technology deployment goals. Jessica's impact demonstrates her Rising Star status.
Jenny Diaz Tonos
Art Supervisor
CAHG
Jenny is an extraordinary leader and global activist for issues of importance to women. Her own personal leadership journey has taken her from Colombia, South America, to the United States. When Jenny arrived in the US as a young adult, she didn't speak English. She has since become one of CAHG's finest creative leaders. Jenny has also helped change the world through volunteer efforts focused on issues affecting women globally, including poverty and education.
Ivanka Toudjarska, PhD
Senior Scientist, Research
Alnylam Pharmaceuticals Inc.
Iva truly exemplifies leadership and inspiration. Through her unrelenting passion, expertise and broad scientific knowledge in RNAi, she has pioneered and led important discoveries in the field of RNAi at Alnylam. She applies an innovative and strategic approach to biotechnology research, and her commitment and enthusiasm for the company's mission is unparralleded. Iva is an active member of the HBA Boston chapter's mentoring program, WIS and LSS committees and is highly respected and admired by her colleagues.
Jill M. Ulam
Senior Human Resources Manager
MEDEX Global Solutions
Jill exemplifies MEDEX Global Solutions core value of customer service. Jill leads the HR function, supporting our employees who work globally. These employees are working to rescue our clients who find themselves in a security crisis or in a medical emergency in a foreign country so it is vital that our HR systems optimally support our employees. Jill plans strategically and implements impeccably and enables us to be a market leader.
Shelly Weitz
Account Director
MicroMass Communications Inc.
Shelly personifies leadership. She's always a resource for her clients, and has become a "member" of their extended team. She is consistently able to keep and grow business organically, and has been the subject of praise from all of her clients. At MicroMass she is also the mentor/coach and can always be seen in the office, teaching and leading her team. She's a shining light in our agency, and a Rising Star in this industry.
Allison Widlitz, MS, PA-C
Associate Director, Corporate Affairs
Actelion Pharmaceuticals US Inc
Allison brings to her role as associate director of corporate affairs, high levels of strategic and clinical acumen. She is a results driven individual who exemplifies Actelion's core values of open communication, teamwork, and innovation. In addition to being the face of Actelion to patient and professional medical associations, Allison has led and been involved with a number of high-level strategic initiatives across the organization.
Joan Wildermuth
SVP, Group Creative Director
JUICE Pharma Worldwide
Since the founding of JUICE eight years ago, Joan has infused the agency with her extraordinary talent, leadership skills and effusive personality, setting the standards for both creative excellence and a warm interpersonal culture. Joan is a true advertising professional. She is as adept at envisioning breakthrough concepts as she is managing the most complex marketing challenges. As a pivotal pillar of the JUICE community, Joan's star keeps on shining—and keeps on rising.
Meredith Wilson
VP, Group Account Supervisor
Phase Five Communications
Meredith is a superb manager and mentor who makes juggling an art form. She is the key account lead for several large clients and been instrumental in overseeing launches and innovative digital programs. Her commitment to excellence is just one of the reasons a client remarked, "Meredith is not only a pleasure to work with, but also an invaluable strategic partner. She's bright, results-driven and consistently helps us achieve our goals, while continuing to remain customer and quality focused."
Elyse Winer
Manager
Vynamic
As a healthcare industry management consultant, Elyse applies her strong work ethic and easy going demeanor to lead both strategic and operational initiatives. An excellent communicator and thoughtful leader, Elyse is results oriented. Teammates and clients alike describe Elyse as creative, savvy and tenacious. With Vynamic, Elyse has worked across all industry sectors—life sciences, health plans, public health, providers, services and technology. Elyse possesses a unique perspective in this changing healthcare environment.