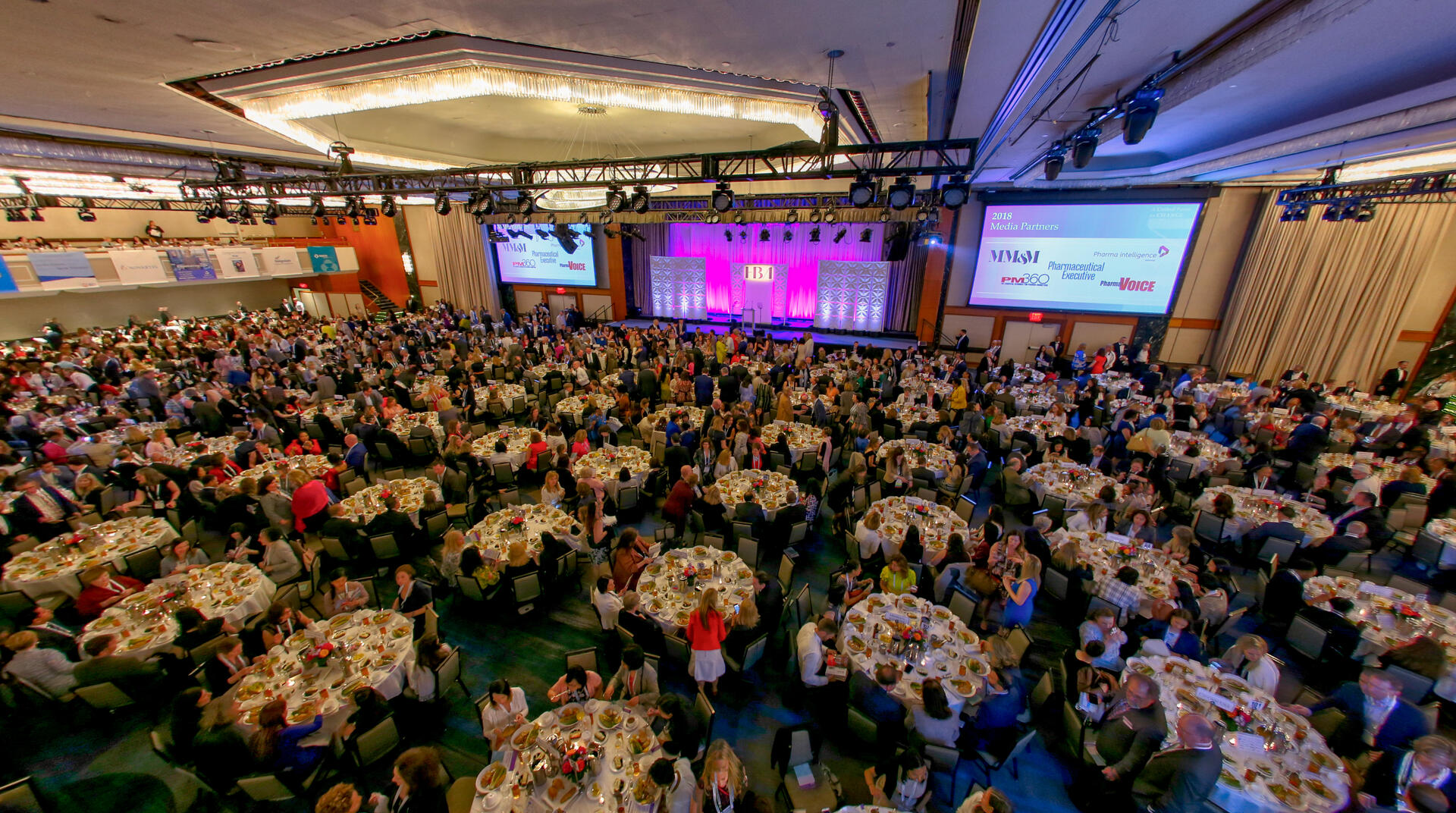 HBA Rising Stars are up-and-coming professionals in various sectors of the healthcare industry, including pharmaceutical, biotechnology, advertising, public relations, medical education and market research, among other fields. Nominated by HBA's corporate members, the Rising Stars represent various career stages and disciplines, and have demonstrated noteworthy achievements and proven attention to furthering their careers.
Titles reflect positions at the time the award was presented.
Julie Adrian
Head of Chandler Chicco Agency's Los Angeles Office
Under Julie, the LA office has gone from $0 to more than $4 million in a location that is characteristically one of the nation's toughest healthcare communications markets. Her passion, leadership, and dedication have been unwavering. Julie is truly an inspiration to all those around her.
Robert Chandler, Co-founder/Principal
Gianfranco Chicco, Co-founder/Principal
Meg Anderson
Group Product Director
Ortho Biotech Products, LP
Meg has an unbridled passion to drive business results. Her deep understanding of her customers and their markets allows her to consistently be at the top of her game. She has solid analytical skills, strong marketing competencies, and the ability to think strategically. Meg's talent makes her an invaluable asset to Ortho Biotech.
Wanda Hope, Chronic Care Franchise
Deidre Arnerich-Roniger
Director, Market Planning
Genentech, Inc.
Deidre is a respected leader at Genentech who has proven herself in a number of positions across the commercial organization. She is a strong developer of people who attracts the best and brightest to her teams. Her constant focus on making herself and those around her better, has resulted in high-performing teams and outstanding results in all her roles. She is a true role model at Genentech!
Len Kanavy, Vice President, Commercial Operations
Michelene Assad
Senior Director, Sales Analysis and Reporting
Total Data Solutions, an inVentiv Health Company
Michelene is a dedicated leader who models the way for her team and for inVentiv overall. She successfully balances the need to deliver outstanding results daily, while providing innovative solutions to meet the future needs of our clients. In a highly dynamic environment, Michelene has established herself as a critical member of our organization.
Stephen Gornto, Vice President and Managing Director, Sales Technology and Innovation
Melissa J. Barlow
Sales Director
Solvay Pharmaceuticals Inc.
Melissa joined Solvay Pharmaceuticals as a Pharmaceutical Sales Representative in 1987 and has served in various developmental roles ranging from Hospital Specialist to District Manager to Manager Care Representative. She is an outstanding leader who over the past 10 years has contributed as a Regional Sales Director on several sales teams for which she has been recognized with top sales honors. Additionally, she is an exceptional manager of talent and, as a result, is responsible for developing a large group of successful employees throughout the company.
Marty Trent Comer, National Sales Director
Lisa A. Bednar
Director, Global Medical Communications
Eli Lilly and Company
Lisa Bednar is currently Director of Global Medical Communications at Lilly. She is renowned for her focus on the customer and her development of people. In 2002, Lisa was awarded the prestigious Chairman's Ovation Award. She built Lilly's global scientific communications function and created the company's first corporate authorship and publication policies.
Nancy McMillan, Associate Consultant, Workforce Partnering
Linda Bennett
Executive Vice President, Regional Account Coordinator, Publicis SanofiLabs
Publicis Healthcare Communications Group
Over the past 15 years, Linda Bennett has successfully mastered professional advertising, DTC, medical education, and relationship marketing in oncology, cardiovascular, women's health, and respiratory. She now takes these skills from Managing Director, LifeBrands, to EVP, Regional Account Coordinator, Publicis SanofiLabs.
Deb Kelleher, Chief Strategic Officer
Bebe Bernstein
Vice President of Operations
Flashpoint Medica
Bebe has been with us since the beginning of the company and she is truly the glue that keeps everything moving in the right direction. With tremendous insight into clients' needs, as well as the ability to organize, prioritize, and keep everyone focused, she has contributed greatly to the agency's growth. Bebe's personal style, her energy and diplomacy, as well as her skill in mentoring staff members sets her apart as a star!
Charlene Prounis, Managing Partner
Sarah Boyce
Executive Brand Director, US Oncology Marketing
Novartis Pharmaceuticals Corporation
Sarah has a high level of energy, passion, and commitment for her work, which is evidenced by her successful career with Novartis. She has excellent marketing insights and drive, which under her lead have resulted in the development of innovative competitive strategies that have helped Gleevec retain its strong leadership position in spite of market competition. She has a focused approach and a high level of credibility with her team and colleagues. Sarah has consistently exceeded expectations and has achieved superior results. She is an invaluable asset to the organization.
Rainer Boehm, Senior Vice President and North America Region Head
Vicki Rawlinson, Vice President and Global Head, Human Resources
Beverley Brookshaw
Director, Quality Systems
MedPointe Pharmaceuticals
Beverley has been a role model for quality assurance professionals since joining MedPointe at its Decatur, IL, manufacturing site. She has exhibited a strong commitment to quality standards and at the same time understands the company's business goals. Through her leadership, she has helped to solidify a commitment to quality as a business strength for MedPointe.
Richard N. Spivey, PharmD, PhD, Vice President, Research & Development
Erin Brubaker
Director, US New Product Planning
GlaxoSmithKline
Throughout her 14-year career at GSK, Erin has excelled in every position and project she has undertaken. Her open and collaborative working style, positive attitude, enthusiasm, and influencing skills, have earned the respect of her colleagues throughout GSK. Erin is also an excellent role model for other women at GSK—she mentors other women, she is an active member of the Women's Leadership Initiative within GSK, and she successfully integrates work and family life.
Kathryn P. O'Fee, Vice President, New Product Planning
Jody Cahill
Vice President, Agency Operations
Goble & Associates Healthcare Communications
Jody Cahill exemplifies what leadership means. In each and every role at Goble & Associates, Jody has embraced challenges. She has developed teams that take ownership and she continually looks for new ways to make a difference for our clients and brands. As our new Vice President, Agency Operations, we are very excited about her future and ours.
Mark Goble, Executive Vice President
Lisa M. Castaneda
General Manager, Dyslipidemia Franchise
Abbott Laboratories
Lisa is one of the brightest talents at Abbott today. Lisa exhibits a deep therapeutic knowledge of her area allowing her to make significant contributions to both the R&D and marketing of one of Abbott's key growth franchises. Lisa's work ethic, organizational commitment, and drive-for-results mentality inspire those around her. Lisa challenges the organization to think more broadly leaving those around her stimulated and with a call to action.
Nicole Mowad-Nassar, Divisional Vice President, Primary Care Marketing
Aafia Chaudhry, MD
Executive Vice President
Medical Knowledge Group
Aafia is a person of the highest integrity and respect. As a business colleague we are inspired daily by her entrepreneurial spirit and humbled by her humanitarian efforts and passion for peer mentorship. Aafia is a born leader who empowers all those around her to never settle for what is easy or immediate.
Jeffrey Schab, Chief Operating Officer
Lisa Chobanian, RN, MS, RD
Senior Vice President, Client Service Director
Science & Medicine, a division of the Publicis Medical Education Group
Lisa Chobanian has exhibited all the qualities of a true leader in developing and mentoring her employees, while providing her clients with strong strategic input and innovative programming initiatives that help drive the success of their brands. During the past two years, she has helped establish Science & Medicine as a significant player in the medical education arena.
Linda Szyper, President, Publicis Medical Education Group
Bridget Cleff
Director, Market Research
Shire Pharmaceuticals
Bridget has been instrumental in the development of the positioning and communication for our new product Lialda for ulcerative colitis. She has introduced a new research approach to improve our targeting and selling efficacy. She never hesitates to come alongside other team members to help, or to step in and tackle whatever needs to be done. She is sharp, savvy, and a valued team member.
Mike Yasick, Senior Vice President Gastrointestinal Business Unit
Christine Coleman
Vice President, Client Services
Motivation Mechanics LLC
The exceptional insight that Chris has shown to define physician and consumer motivation has given our clients more and better opportunities to make a deep connection with customers. Chris embodies what healthcare marketing should really be about—making a difference in people's lives.
Kate Maguire, President
Erin Cramlet, PHR
Senior Human Resources Manager
Stryker Corporation
Since joining Stryker in 2000, Erin has distinguished herself in both HR and marketing roles. She is known widely throughout the organization as an extremely talented, high-achieving star who consistently delivers top results. Erin has made significant contributions to the company at large through her numerous culture-enhancing and philanthropic efforts. Most impressively, she accomplishes this through her strong relationships, caring nature, and passion to make a true difference.
Donna A. Lewandowski, Director, Talent Management
Xio Curry
Senior Project Director
Scientific Advantage LLC
Xio Curry demonstrates the ultimate multitasking and professional skills. She is the "face" of our company to many of our clients. Xio is always up for a new challenge and is ready to volunteer for more, whether it's managing projects, training, or sharing new ideas! Xio does all of this with grace, skill, professionalism, and a smile in her voice. She keeps our projects on track and is an essential member of our dynamic and creative team.
Robin Winter-Sperry, MD, President and Chief Executive Officer
Debbie Deaver
Managing Partner
CDMiConnect, a division of Cline Davis & Mann, Inc.
With more than 15 years of experience in healthcare communication, Deb has been central to bringing integrated strategies and ideas to market for many of the industry's leading brands. She is a true partner whose drive and passion motivates clients and colleagues alike to achieve the best they can for the brand. Deb's thoughtful leadership, insightful approach, and strategic acumen has helped to shape the continued success and ongoing growth of CDM's Relationship Marketing division—CDMiConnect (together with her partners).
Carol DiSanto, President
Mary Ann DiGangi-Fallon
Chief Operating Officer
Copernicus Group IRB
Since joining Copernicus Group IRB (CGIRB) in January 2006, Mary Ann's commitment to the success of CGIRB has fostered a renewed energy within the company during a change in leadership. Her strong understanding of the clinical research enterprise, coupled with her proven ability to motivate her team to excellence, have strengthened CGIRB's business and financial operations as well as our overall human subject protection efforts. Mary Ann not only exhibits all the qualities one would expect from a rising star, but she has accomplished this while successfully balancing work with family life.
Sharon Hill Price, Founder and Chief Executive Officer
Rachel DiPaolo
Vice President Program Development
Health and Wellness Education Partners, a division of Health and Wellness Partners
Rachel combines integrity with tenacity to deliver incredible quality. Each moment she thinks outside of the box. She draws upon her life experiences to guide her each day. Rachel's dedication to the longevity of the company has been demonstrated during the past nine years as she constantly strengthens relationships with associations and faculty to pursue the next great idea in medical education. Rachel has been, is, and will be a star to watch.
Jani Hegarty, President
Bonnie Welsch, Chief Operating Officer
Audrey Pezzuti, Chief Information Officer
Amy Duda
Vice President, Strategic Planner
Sudler & Hennessey
Amy began her S&H career as a Medical Project Manager at the International Business Unit in Milan. She quickly distinguished herself for her command of medical and scientific information and her support for medical-marketing communications strategies. In 2005, Amy was promoted to the Strategic Planning department in NY. Her significant contributions to new business opportunities and her ability to navigate complex product challenges have earned her the admiration of her teams and a recent promotion to Vice President. Amy is a consummate team player and truly deserving of this honor.
Louisa Holland, President
Suzann Duncan
Product Director, Commercial Operations
Roche Pharmaceuticals
Suzann joined Roche in the Marketing and Customer Research Department as an Analyst in February 2000. She quickly established her strong analytical skills, and her exceptional leadership resulted in subsequent promotions in 2001 to Manager and in 2004 to Director, Market Analytics. In these roles, she provided leadership for the overall management of market research analyses, as well as strategic input into several brand initiatives and analyses. Suzann was recently promoted to Product Director to support the launch of a new Roche product for the treatment of anemia in chronic kidney disease.
Richard Hinson, Vice President, Commercial Operations
Eileen E. Erdos
Senior Manager
Ernst & Young LLP
Eileen Erdos is a true emerging leader at Ernst & Young. In the past two years, Eileen has frequently presented at industry conferences, has assisted in developing the Global Regulatory Compliance sector of Ernst & Young, and has served clients in more than 25 countries. Her impressive combination of background, skills, personality, and commitment to quality and client service allows her to be an admirable representative of our profession and a mentor to future generations.
Carolyn Buck-Luce, Principal, Global Pharmaceutical Sector Leader
Helen Evans
Vice President, Finance and Controller
TAP Pharmaceutical Products Inc.
Helen is an active and highly respected leader with more than 18 years of diversified financial and management experience. She is an invaluable asset to TAP, consistently going beyond her responsibilities to improve the organization and our employees. Helen is generous with both her time and expertise, serving on various cross-functional teams and supporting employee development while participating in an executive MBA program and producing significant business results.
Denise Kitchen, Vice President, Human Resources
Mary Jo Furnbach
Vice President, Group Copy Supervisor
DRAFTFCB Healthcare
Mary Jo is the ideal partner—she easily interprets clinical data and aligns this knowledge with the brand strategy to deliver truly outstanding creativity. She's smart and strategic and is the one person that every account, creative team, and client wants to work with. Her innovative ideas and unparalleled work ethic truly make her a rising star!
Sheri Rosenblatt, Executive Vice President, GMD
Nefertiti Greene
Vice President, Marketing
Par Pharmaceutical, Inc.
Nefertiti joined Par Pharmaceutical's Branded Division one year ago, for which she is responsible for the marketing and sales operations functions. Nefertiti possesses the creativity and strategic thinking that are essential to quality marketing as well as the organizational and process skills necessary to direct an operations function. Nefertiti has made a quick and significant impact on Par, primarily because of her constant focus upon results, willingness to challenge the status quo, and knack of getting things done. We at Par are proud to have Nefertiti as a colleague and we congratulate her for receiving this great award!
John MacPhee, President, Branded Division
Jennifer Hayoun
Vice President, Account Supervisor
Glow Worm
Jennifer exemplifies the new order of pharmaceutical marketers—one who brings fresh ideas from the consumer marketplace to classic pharma account service—paving the way for innovation in a traditionally conservative industry. Her style and ideas allow for effective client-facing representation by the agency and ensure her success for years to come.
Rebecca Sroge, Managing Director
Paulette A. Heath
Director, Professional Affairs
Tibotec Therapeutics
Paulette joined Tibotec Therapeutics in April 2006 as Director, Professional Affairs. She has an overwhelmingly positive outlook on life that seamlessly carries over to her work life. She has a great deal of integrity and she displays a passion for her people, always putting them first. Paulette is a tremendous leader and role model for others in our organization.
Lew Sibert, Executive Director, Professional Affairs
Lisa Hersh
Senior Vice President, Account Director
Saatchi & Saatchi Consumer Healthcare, a division of Saatchi & Saatchi Healthcare Communications, Inc.
Lisa has used her wide range of consumer communications experience, both domestic and global, to bring a best practices approach to her healthcare clients. Overseeing the important Plavix account, she is a valued strategic partner to her clients and a reliable can-do leader within the agency.
Bob Hogan, Executive Vice President, Managing Director
Reinilde Heyrman, MD
Executive Director, Clinical Development
Daiichi Sankyo, Inc.
Reinilde exhibits strong leadership, a commitment to her critical projects, and a winning attitude. She makes the mission and goals clear to her team, asks for and listens to their input, and gives praise and recognition to team members. Her great enthusiasm, energy, and dedication make her a notable leader within our organization.
Francis Plat, MD, Vice President, Clinical Development
Kimberly Irish, PhD
Vice President, Medical Director
Palio Communications
Kim Irish has the unusual combination of intellect, insight, modesty, warmth, and a great sense of humor! She uses her scientific skills to form her strategic thinking and she thoroughly enjoys helping others to understand the complexities of her work; she does this willingly and patiently. No matter how busy, Kim takes the time to help and is always there for our team. She is thoughtful and sensitive to the concerns of others on the brand. Kim is a role model and sets a great example for her colleagues. Her incredible work ethic, dedication to the members of her team, thirst for knowledge, and exemplary leadership make Kim Irish a rising star.
Bonnie Stofer, Senior Vice President, Business Development and Integration
Marianne Jackson
Executive Director, Commercial Operations
AstraZeneca Pharmaceuticals LP
Marianne Jackson has a passion for the people she leads, directly and indirectly. She coaches other senior leaders in the organization to help them develop their leadership skills. She also helped to pilot and launch Success Circles for Women—a program with the goal of advancing women's leadership while fostering a culture of inclusion that benefits all. Marianne demonstrates her commitment to all people by her service on a leadership team dedicated to our "people strategy."
Rich Fante, Vice President Brand Strategies and Portfolio Operations
Mark Mallon, Vice President Marketing and Sales Operations
Kathy Johnson
Senior Account Director
IMS Health
Kathy has received numerous recognition awards and praise from her clients in their appreciation of her work on their behalf and she delights her clients by providing excellent customer service. She has exceeded revenue goals and growth for the IMS New Business Development team, has led her team by bringing on a record number of new clients in 2005, and has continued this growth through 2006—at a rate of 40% for the year. Her consistent performance of over-achieving budget growth in new business and her passion and dedication put her in the top of her group.
Liz Coyle, Vice President Launch and Brand Management, Marketing
Emily Jordhamo
Vice President, Accounts
Quintiles Medical Communications
Emily Jordhamo has been a rising star at Quintiles Medical Communications for many years. She has worked her way from an entry level position to Vice President of Program Management. Throughout her tenure, Emily has been a tireless contributor who could always be counted on to deliver no matter what the challenges. As Vice President, her can-do attitude, straightforward approach, and intense loyalty to her employees, her clients, and the company have inspired her team to a new level of success.
Tracy Ken Tsuetaki, President
Deepika MPH, MBA. Kandula
Managing Director
The Neighborhood, a division of The JL Company
Since joining The JL Group (The Kinetics Group), Deepika has shown leadership in culturally relevant outreach and education. As Managing Director of JL's cultural marketing division, The Neighborhood, she has developed a unique expertise in the ability to translate clinical messages into culturally relevant education for patients and the physicians who care for them. Through her work with diverse populations in multiple therapeutic areas, she has made great strides in the improvement of patient health.
Sarah McNulty, President
Clyde Evans, PhD, Executive Director, Institute for Health Protection
Lenord Fromer, MD, Prairie Medical Group, Santa Monica, CA
Liz Kay
Director, Cramer Healthcare Practice & Vice President, Account Services
Cramer
Liz has helped drive Cramer's healthcare practice growth by building strong client partnerships and mentoring internal teams. An active HBA Boston Board member, Liz drives marketing communications and supports the National Leadership Conference in marketing and special event programming.
Ann Cave, Senior Vice President, Strategic Planning and Marketing Services
Lee Ann E. Kimak
Senior Director, Web Strategy and Healthcare Professional e-Marketing
Wyeth
Lee Ann Kimak has a well-earned reputation at Wyeth for identifying and incorporating marketing technology and innovation into the company's marketing processes in order to provide more efficient and satisfying engagements for its customers, especially healthcare providers. Under Lee Ann's direction in 2006, Wyeth completely relaunched its public website Wyeth.com. She was instrumental in shaping the vision of the site, as well as its construction and implementation. Along the way she has demonstrated deft management of her direct and indirect teams and has shown the patience, persistence, and resourcefulness that has enabled her to consistently set and exceed aggressive goals.
Thomas Mangano, Assistant Vice President
Andrea Kistner
Senior Finance Manager
EKR Therapeutics, Inc.
Andrea has demonstrated outstanding commitment to EKR through her work as Senior Finance Manager as well as her ability to take on new responsibilities and manage these with excellence. In her role, she is consistently supportive of the development and advancement of women on her team by providing coaching and guidance in the midst of a start-up company.
Cathy Kerzner, Founder
Louise A. Koenig
Art Director
International Medical News Group (IMNG), a division of Elsevier
Louise began her career at International Medical News Group (IMNG), a division of Elsevier, as a Graphic Designer, and through remarkable dedication, talent, and hard work she not only advanced to the position of Art Director, but has become one of our strongest department managers. A committed believer in teamwork, she motivates and mentors her staff through a balance of open communications, creativity, and fun. As Art Director, Louise has consistently demonstrated a very high success rate for delivering supreme quality design solutions to our customers for both print and electronic products.
Jim Chicca, Executive Director, Operations
Michele Korfin
Marketing Director, E-Marketing and Patient Education
Celgene Corporation
Very few pharmaceutical marketing professionals have had quite the impact that Michele Korfin has made at Celgene and in the marketplace we serve. Michele is a pure professional who has been promoted twice in less than one year. Michele created a true cross-functional E-Marketing department that provides exceptional connectivity from our cancer products to our hematology customer base. Michele is the innovator of our most important patient access and reimbursement support programs and she is a trusted member of our commercial leadership team. Michele is highly deserving of the HBA Rising Star Award.
Mark Alles, Vice President, Global Marketing
Betsy Lane
Vice President, Marketing
Publicis Selling Solutions Group
Betsy provides outstanding leadership, ideas, and guidance to Publicis Selling Solutions' marketing and communication initiatives. She is known for her enthusiasm, positive attitude, strong work ethic, and a willingness to take on additional responsibilities. Betsy continues to demonstrate dynamic strategic acumen, great problem-solving skills, and a dedication to customer service. She is an invaluable asset to our team.
Rick Keefer, Chief Operating Officer
Janis L. Lane
Human Resources Director
Eisai Inc.
Janis Lane exhibits a high degree of energy and enthusiasm in everything she does. Her commitment to promoting the culture, values, and vision of Eisai is clearly demonstrated through her extensive work on various corporate initiatives, particularly in the finance and sales and marketing areas.
Neriman Botas, Vice President, Human Resources
Corinne Le Goff, PHARMD
Vice President, CNS Marketing
sanofi-aventis
Corinne joined sanofi-aventis in September 2002 as a Director in Global New Products. She was later promoted to Sr. Director, CNS New Products in the United States. In January 2005, Corinne was named VP, Ambien Marketing, and as such she is responsible for developing the strategic plan and has P&L responsibility for Ambien. The Ambien franchise grew more than 38% last year, and based on Corinne's leadership, Ambien CR has been one of the most successful conversions in the industry.
Frank Clyburn, Vice President, Oncology and Internal Medicine
Nina Leeds, PhD
Scientific Director
The Foundation for Better Health Care, a CME provider for PROmedica Communications, Inc.
Nina earned a Ph.D. in molecular genetics and cell biology and spent a year doing post-doctoral research studying eye development. After more than 10 years in the lab, she became more interested in working directly in the healthcare industry. Nina chose to enter the medical education field and joined The Foundation for Better Health Care (FBHC), an ACCME accredited provider. Since joining The FBHC, Nina has used her scientific and writing skills to continually improve the quality of medical education offered by the company.
Nancy Larsen, President, PROmedica Communications, Inc.
Pamela Lippincott
Vice President
Spectrum Science Communications
In her five years at Spectrum Science Communications, Pam Lippincott has emerged as a true leader. Her style and approach to any given situation—whether working with clients or with staff—is always "grace under fire." She maintains incredibly good instincts and is clearly a go-to person for advice on anything from client management and professional development, to media strategy and maintaining a good home-work life balance. She is truly a star on the rise in the healthcare communications field and at Spectrum.
John J. Seng, President
Janet Loesberg, PharmD
Head—US Regional Medical and Research Specialists
Pfizer Inc
Janet joined Pfizer 15 years ago in a field-based position developing relationships with customers by providing them with medical and economic healthcare information. She has since developed and led several field-based teams, groups, and organizations resulting in significant value for Pfizer, customers, and patients. Janet is a great role model for others, learning to balance the demands of work and family.
Stuart Sowder, Head—US Medical Information
Sally A. Maturana
Group Account Director
Clinical CONNEXION, a CONNEXION Healthcare Company
Sally is a highly valued member of the Clinical CONNEXION (CCX) Client Services team. She has played an integral role in shaping CCX's successes by leading her matrix team to provide excellence in execution to her clients. She consistently provides innovative ideas to solve our clients' marketing challenges and always assembles the strongest team to ensure that our clients have the appropriate support. Sally manages some of the agency's key client teams. In 2007, Sally was promoted to the position of Group Account Director based upon her work ethic, passion, and star performance.
Sonja L. Foster, President
Michelle McManus
Senior Account Executive
Compas, Inc.
A bright and shining star, Michelle, has quickly earned the position of Senior Account Executive through her dedication to her clients and Compas. In addition to providing outstanding service to her clients, Michelle has been instrumental in the acquisition of new business for the company. We applaud Michelle for her outstanding work ethic and attitude. Michelle, thank you for all that you do for your clients and Compas.
Gia Mauriello, Vice President, Client Services, Media, Financial and MATES
Marylou McNally
Executive Vice President, Group Account Director
Dorland Global Corporation
Marylou has proven her ability to provide strategic solutions for both her clients and her team. She always performs at an extraordinary level. Her goals for her people are high, but they are never higher than those she sets for herself.
Rita Sweeney, President and Chief Operating Officer
Deanne Melloy
Group Marketing Director
Endo Pharmaceuticals, Inc.
Deanne Melloy is an outstanding executive. She has advanced in her marketing career during the past four years. Her collaborative and inclusive style along with her deep marketing insights, strong presentation skills, and quick thinking have contributed to the overall growth of the people and products under her responsibility. She looks beyond what is needed in her immediate area of responsibility and focuses her time and attention on the needs of the organization as a whole. Her hard work, positive attitude, and effective solutions are assets for Endo.
Nancy Santilli, Vice President, Commercial Strategy, Portofolio Planning
Jeanina Melnyk, CPA
Controller
ImpactRx Inc.
Jina Melnyk, CPA, is a hard working and very talented employee who joined ImpactRx as Controller in 2005. Jina comes to the office everyday with a smile on her face and a willingness and desire to work with all ImpactRx's employees to effectuate great team results. She understands both her external and internal customers and she exceeds expectations on a consistent basis. She is a pleasure to work with and we are thrilled to have her at ImpactRx.
Rich Altus, President and Chief Executive Officer
Valerie Metil
Senior Director of Operations, Health Management Services
Innovex, Inc.
Valerie joined Innovex in 1996 as a Nurse Educator. Through her continual success, commitment to excellence, and effective leadership skills, Valerie's career has rapidly progressed; she is now the Operations Director for our Health Management Services division. Valerie directs project teams of clinical educators who interact with patients, practitioners, and their staffs to improve treatment and compliance in ways that make a big difference in helping patients lead longer, healthier lives. Valerie has received several Innovex and customer awards, including the Quintiles "Standard of Excellence" award and she has been recognized three times by Innovex's highly honored President's Club.
Stewart H. Rosen, MD, Vice President of Medical Affairs
Katie Mihelich
Account Director
Siren Interactive Corporation
Katie joined Siren Interactive in 2000. Her meteoric rise from intern to designer to project manager to her current position as Account Director is an inspiration to her team. Katie demonstrates unparalleled leadership and focus in delivering the highest quality results possible for Siren's clients.
Wendy White, Founder and President
Keeshia Muhammad
Corporate Senior Director, Strategy and Commercial Development
ALTANA Pharma US, Inc., a Nycomed Company
Keeshia has worked very hard over the last year to improve the Altana organization and help it achieve its goals. In early 2006, she was promoted to the position of VP-Marketing, US, and assumed leadership of a diverse and talented team of people, many of whom had previously been her peers. Through her growth as a leader, she succeeded in molding this group into a high-performance team and prepared the company for our first U.S. launch of a significant branded product. Keeshia motivated and maintained a team through our recent merger transition with high energy and unsurpassed commitment, by keeping focused on a single-minded vision that supports our new company strategy.
R. Scott Shively, Senior Vice President, Global Franchise Respiratory
Marjorie Nelson-Perry
Vice President, Group Account Director
Brand Pharm
Marge is dedicated to helping her clients be successful, to immersing herself in their business, and to always providing additional perspectives on increasing their presence in the market. Marge is equally committed to having her team be successful by providing opportunities for them to grow and develop, while maintaining a supporting presence for them.
Kathy Magnuson, Executive Vice President, Managing Director
Georgia Nikolaros
Marketing Solutions Manager
Elsevier Inc.
Georgia joined Elsevier Inc. in 1999 and is a highly valued member of our publishing senior sales team. Georgia's outstanding customer service makes her a key partner to our customers and an asset to our company.
Tino DeCarlo, Director of Advertising Sales
Kristin Ortlieb
Senior Vice President, Data and Quality
Alliance Healthcare Information, Inc.
In all successful companies there are individuals who are intelligent, hard working, personable, and highly effective—the perfect combination of traits. Kristin is one of those people. She began in client services and her organizational talents were quickly recognized. Over the years, she has risen through the ranks of the company to become a senior executive and a stockholder.
Mary Anne Greenberg, President and Chief Operating Officer
Cheryl Paprota
Senior Manager, Quality Services
Organon USA Inc.
Since joining Organon, Cheryl has progressed in her career from an individual contributor to a respected leader. Cheryl's dedication to the company's goals as well as her project management skills, technical knowledge, and leadership skills have led to her continued selection as a team member for key company projects. Not only is she a role model for others, she exemplifies our company's ACTION Culture.
Roger Schmitt, Vice President, Quality Affairs
Marla S. Persky
Vice President, General Counsel and Corporate Secretary
Boehringer Ingelheim Pharmaceuticals, Inc.
In her role as General Counsel, Marla provides sage legal counsel and exceptional leadership to our company and specifically to our corporate management committee. As the executive sponsor of the African Heritage Business Resource Employee Network Group, Marla has quickly become a diversity champion within our organization. Her excellent business acumen and 20-plus years of corporate law experience were evident when she recently led a product acquisition team that achieved due diligence and offer/acceptance in just six weeks, including all necessary approvals from the board.
Nancy Di Dia, Director, Diversity & Inclusion
Jane Purkis
Executive Vice President, Director of Client Services
Medicus New York
Jane has excelled in her role as Director of Client Services at Medicus NY because she brings the right mix of experience, intellect, and attitude. Her background in pharmaceutical sales, medical education, and professional promotion across a diverse range of therapeutic categories makes her well-equipped to handle any business challenge she may face. Jane's decisive, yet collaborative style, accompanied by her solutions-oriented approach make her a great leader and role model.
Lisa Ebert, Managing Director
Dana K. Regan
Vice President, Managing Director
Torre Lazur Managed Markets, a division of Torre Lazur McCann
With a great blend of knowledge and passion, Dana is one of TLM's most promising leaders. She has spearheaded new business efforts that have more than doubled the volume of our managed markets business—winning accolades from colleagues and clients alike.
Marci Piasecki, Chief Executive Officer
Aimee Roca, MBA
Vice President, Account Supervisor
Wishbone/ITP, Inc.
Aimee embodies everything Wishbone is about…She is incredibly smart, efficient, and thorough. What really excites us about Aimee is not just that she is seriously focused but that she knows how to lighten things up with a smile and an infectious laugh. There isn't a client who wouldn't want her driving their business and not a person at Wishbone that doesn't want to be on her team. Her can do attitude and her drive to succeed makes Aimee our rising star. We look forward to her continued success.
Steven Michaelson, Founding Partner and Chief Executive Officer
Sacha Schroeder
Vice President, Senior Account Director
Surge Worldwide Healthcare Communications
Sacha is an outstanding leader within Surge. Her relentless energy, deep marketing insights, and strong presentation skills make Sacha an invaluable asset to our organization. Sacha keeps her clients happy by proactively paying attention to their business and delivering tactics with flawless execution.
Carleen Kelly, President
Mary Ann Seamon
Search Consultant
JBK Associates
Mary Ann Seamon has been an integral part of the success of JBK Associates since joining the company shortly after it was established. Over the years, Mary Ann's client focus, unwavering energy, dedication to high standards, experience and knowledge of the industry have been some of the keys to our growth and reputation. We applaud Mary Ann—who successfully balances her personal and professional life—for being an exemplary leader, team player and a true role model for others.
Julie Kampf, President
Janine Serio
Senior Vice President, Creative Director
LLNS (Lyons Lavey Nickel Swift), Inc.
Many accolades could be heaped upon Janine's one-of-a-kind talents and personality. In her eight years at LLNS, she has consistently contributed to the success of the agency and the many brands she has launched and managed. Janine excels at so many things, it would be a disservice to single out just one of her talents—designer, leader, mentor, role model, colleague, and friend. Janine is a true embodiment of a rising star.
Albert G. Nickel, Chairman
Anne Devereux, Chief Executive Officer
Kari Seymour
Senior Director, Training and Development
Vox Medica, Inc.
Kari, as vivacious as she is versatile, has been a driving force in establishing and now growing the company's business unit dedicated to industry training and development. Her graduate work in education and her credentials in instructional design have proved good companions to her personal obsession with health and wellness. Now in her eighth year with Vox Medica, Kari directs all the training project teams and serves as the company's lead instructional designer. Clients appreciate Kari's composure, determination, razor-sharp focus, and uncanny tranquility—a sense of peace and balance that sometimes baffles her colleagues back at the office.
Christine Donato, Senior Vice President
Alya Sherman
Director, Media Strategies
Communications Media, Inc.
Alya joined CMI in 2003 with no previous media planning experience. She met the challenge of rapidly learning the business while managing a staff whose technical expertise was superior to her own. Her leadership resulted in improved morale, productivity, and customer service, all of which achieved unprecedented business results for our Philadelphia office.
Frederick C. Foard, MBA, Executive Vice President, Media Operations Management
Ruju Bhatt Srivastava, MD
Director, Business Development
Millennium Pharmaceuticals, Inc.
Ruju has been an integral part of Millennium's business development efforts since she joined the company in 1999. She has an impressive ability to sort through large amounts of complex scientific, clinical, commercial, and financial information to reach a clear, well-balanced, and integrated assessment of an opportunity. She is not only a great thinker, she is a great leader who is able to mobilize teams to deliver breakthrough results. And she does all this in the most pleasant and understated way.
Anna Protopapas, Senior Vice President, Corporate Development
Anita St. Clair
Senior Vice President, Management Supervisor
HealthEd—The Patient Education Agency
Anita St. Clair is an outstanding leader. Her unflagging optimism and motivational skills have been instrumental to HealthEd's dramatic growth in the past 18 months. Anita leads teams in delivering stellar, insightful work. She keeps clients happy with keen sensitivity to their needs. Anita maintains high standards for delivering tactics on time. She is an invaluable asset to our company.
Roy Broadfoot, Chief Executive Officer
Martha M. Suarez
Vice President, Management Supervisor
Ogilvy Healthworld
Martha exemplifies the professionalism, high standards, and core values that are key to our company. She demonstrates a remarkable work ethic, while balancing her work with family life. A strong leader, strategic thinker, and an empowering manager, Martha is a true role model.
Cameron Munro, Executive Vice President, Managing Director
Deborah LV. Tanner
President Covance Central Laboratory Services and Senior Corporate Vice President
Covance, Inc.
Deborah joined Covance in 1987, starting in quality assurance and rotating through a variety of functions and businesses, including an assignment in Harrogate, United Kingdom. She became the first woman to lead a Covance business unit. She currently runs our largest global division, which produces almost 30% of the company's revenue. With a wealth of scientific, regulatory, industry, and business experience—and most importantly, inspirational leadership—she led Central Labs to win the 2006 Business Unit of the Year Award. Deborah was a charter member of Covance's Global Diversity Council and she has invested significantly in Central Labs' people development systems.
Don Kraft, Senior Corporate Vice President, Human Resources
Stefanie Vajapey
Project Manager
BusinessEdge Solutions Inc.
Stefanie has demonstrated a desire and ability to excel in delivery as well as business development. She has sought out additional responsibilities and coaching to grow her career from a Developer to a Project Manager, and she has successfully managed and delivered three engagements with high praise from her clients and peers. She is truly a rising star at BusinessEdge and someone who will undoubtedly continue to contribute to the success of both BusinessEdge and our clients in 2007.
Henry Sullivan, Solution Partner, Clinical Management
Kathy Veralli
Director of Marketing and Operations, Consumer Division
Dowden Health Media
Kathy has demonstrated leadership in guiding the division as we reposition ourselves to our hospital customers and prospects, as well as our product line to compete in a highly competitive integrated marketing environment. Kathy consistently demonstrates professionalism, a positive can-do attitude, and excellent analytical skills that are well- received by our clients in this complex custom publishing business unit.
Robert J. Osborn, Jr., President, Professional and Consumer Divisions
Tejal Vishalpura, PharmD
Associate Director
Xcenda
From her first role as a developer of quality deliverables for our clients to her current role as a critical member of our account management team, Tejal brings a daily enthusiasm and dedication to success. She promotes innovative and intelligent solutions for our clients.
Kristine Flemister, Corporate Operations Officer
Amy Grogg, Vice President
Susan Maue, Vice President
Laura Wagner
Vice President, Sales Operations Life Sciences Group
Advanstar Communications, Inc.
Laura Wagner joined Advanstar 10 years ago in the Market Development department as a Sales Manager. She brought a process-management orientation from her previous career at UPS that quickly distinguished her as a top performer and team leader in this centralized sales group. She has led the transformation of the project team through a process orientation which led to business growth in 2006. She also has transformed the entire department's metrics orientation with a customer relationship software program. She is a committed leader and performer; she inspires everyone she works with to achieve new levels of success through clear communications and process improvement.
Steve Morris, Executive Vice President, Life Sciences Group
Shay Weisbrich
Senior Director, Diabetes Marketing
Takeda Pharmaceuticals North America, Inc.
Shay directs Takeda's rapidly growing $2+ billion commercial U.S. diabetes franchise with positive leadership and infuses her team with contagious enthusiasm for the important work they accomplish together. Never one to settle for past successes, Shay has tireless mental energy that enables her to focus on today's priorities and tomorrow's possibilities. Shay is indeed an outstanding role model for her fellow leaders in the healthcare industry.
Andy Hall, Senior Vice President, Marketing
Eve Wilson
Director of CME Services
INNOVIA Education Institute
Eve's unfaltering commitment to furthering independent, evidence-based CME is recognized within INNOVIA Education Institute and throughout the medical education community. Whether she is educating staff or physician faculty on the latest CME issues or speaking to her peers at a national conference, Eve's knowledge, professionalism, and commitment to the highest personal and professional standards always shines through.
Susan Torroella, Chief Executive Officer, Columbia Medcom Group
Sandy Yoraschek
Vice President, Group Account Supervisor
Grey Healthcare Group, Inc.
Sandy Yoraschek is the type of executive clients love. She is smart, strategic, and proactive. She understands what makes great advertising and always goes the extra mile to achieve that success for her clients. Sandy is the type of executive who team members love. She listens, leads, shares, and enthusiastically brings out the best in every person. And Sandy is the type of executive who we love. She is dedicated, keen, and flexible in all circumstances. We consider her to be one of GHG's brightest talents and truly a rising star.
Lynn O'Connor Vos, Chief Executive Officer
Jenna Zamelsky
Senior Vice President, Group Account Director
LifeBrands
Jenna joined LifeBrands to manage the agency's largest account, Taxotere. Her leadership and strategic insights are recognized by both client and agency teams. Before joining LifeBrands, Jenna spent two years as Director of Client Services for another healthcare organization.
Linda Bennett, Managing Director