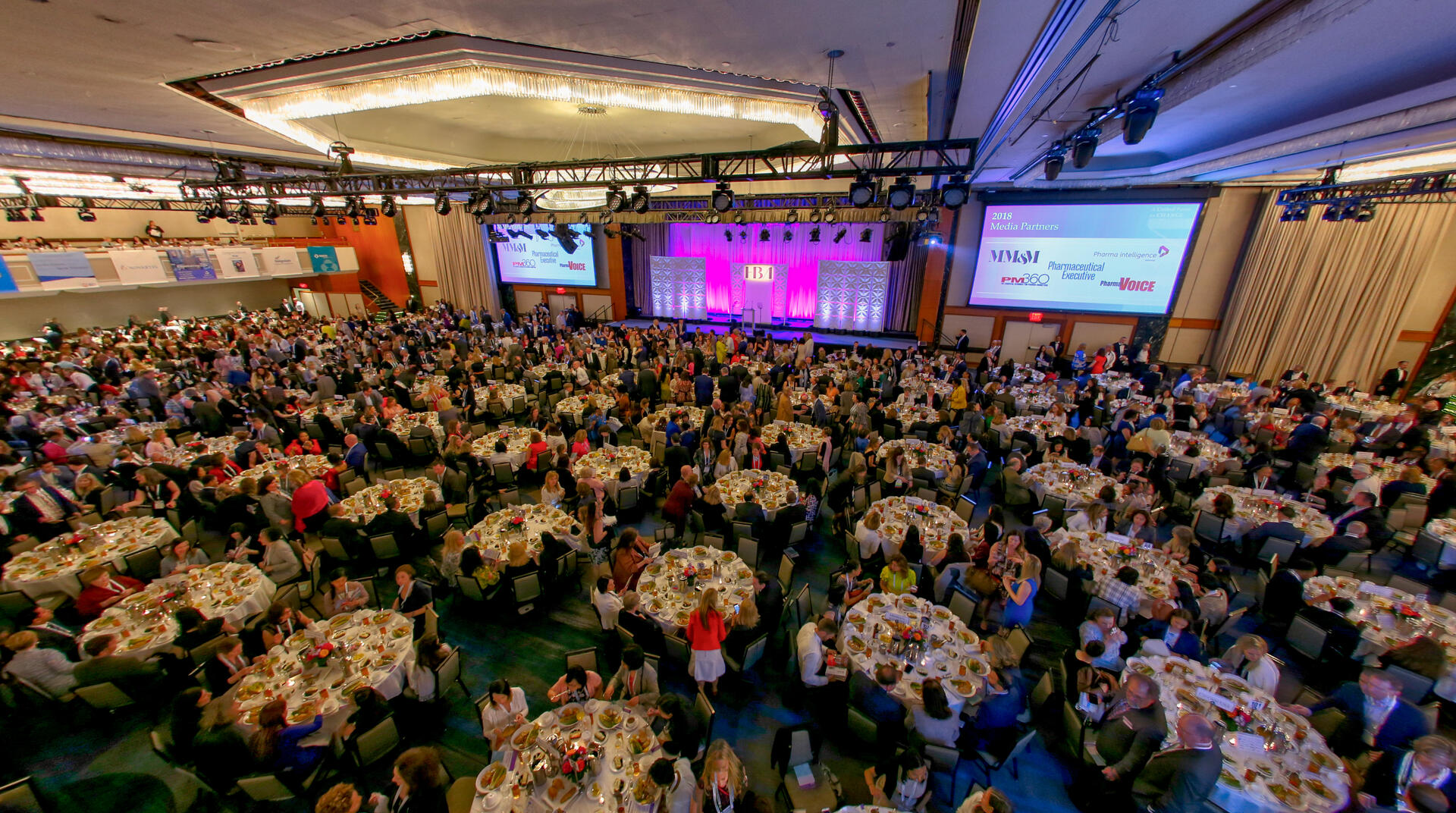 The HBA Luminary award was introduced in 2014 as part of the HBA's 25th anniversary of the Woman of the Year (WOTY). This year, the HBA is proud to recognize 69 senior women, identified by their Corporate Partner companies, who serve as a role model in their company, actively mentor and sponsor others, help advance other women's careers and exhibit dedication to the healthcare industry. These luminary leaders have more than 20 years of professional industry experience. 
Edrice Simmons, SVP, US marketing, Allergan Aesthetics    
AbbVie Inc.
Carly Guenther, managing director
Accenture
Cheryle Evans, SVP, North American operations
Advanced Clinical
Tsveta Milanova, SVP, US commercial operations
Alexion Pharmaceuticals, Inc.
Vanessa Belozeroff, executive director, portfolio management and business excellence, biosimilars
Amgen Inc.
Christine Wooddell, director, liver targeting
Arrowhead Pharmaceuticals
Anne Allison, executive director, HR    
Astellas Pharma US, Inc.
Renee Iacona, VP, oncology biometrics    
AstraZeneca
Jessica Pfennig, global compliance business partner
AstraZeneca
Nancy Abraham, executive director, IT    
athenahealth
Kelly Parker, executive director, chief people officer
Avanir Pharmaceuticals
Heather Knight, GM, US hospital products
Baxter International Inc.
Rima Alameddine, VP/GM, global oncology
BD 
Dr. Carine Boustany, US site head, development and global head, development sciences
Boehringer Ingelheim
Elaine Phillips, business unit director, immuno-oncology, Australia    
Bristol Myers Squibb
Rebecca Kidd, SVP, global logistics, global manufacturing and supply chain    
Cardinal Health
Gayle Flynn, engagement delivery partner, life sciences, delivery management    
Cognizant Technology Solutions
Wlenyeno Elliott-Browne, divisional director    
CSL Behring
Marcy Imada, managing director    
Deloitte LLP
Jennifer Glodeck, regional VP    
Doximity, Inc.
Christian Nguyen, VP, global patient outcomes, real world evidence    
Eli Lilly and Company
Maria Kirsch, SVP, head of patient services
EVERSANA
Rachel Hall, US digital health and smart health experience leader    
EY
Hilary Hutton-Squire, VP, liver and pulmonary business unit    
Gilead Sciences
Hae-Won Min Liao, VP, US pricing and access, commercial legal    
Gilead Sciences
Sheri Mullen, SVP, specialty business unit, US pharmaceuticals    
GlaxoSmithKline
Jessica Cini, SVP, client services and new business development    
Health & Wellness Partners, LLC
Elizabeth Thompson, group VP, development and external search    
Horizon Therapeutics
Liisa Palmer, outcomes research portfolio leader    
IBM Watson Health
Pam Politis, executive director, regulatory counsel    
Incyte
Ruth Fleming, VP, global marketing, tissue technologies
Integra LifeSciences
Meera Gopalakrishnan, VP, global marketing, Codman Specialty Surgical
Integra LifeSciences
Jennifer Benenson, SVP, North America general counsel    
Ipsen Biopharmaceuticals
Annette Williams, VP, global lifecycle safety    
IQVIA
Arlene Ali, senior medical director, Canada
Jazz Pharmaceuticals
Carol Montandon, chief quality officer, VP, quality and compliance
Johnson & Johnson
Laura Alquist, VP, global supply chain    
Kite, a Gilead Company
Kristin Pothier, partner, global healthcare and life sciences strategy leader    
KPMG LLP
Marcia Eisenberg, PhD, SVP, chief scientific officer, diagnostics    
Labcorp
Theresa Wu, director, product management
LexisNexis Risk Solutions Health Care
Lynn Prothero, senior regional business director    
Lundbeck
Linda Smith, chief service officer and chief of staff    
Magellan Rx Management
Tanya Hill, executive director, commercial strategy and brand planning    
Mallinckrodt Pharmaceuticals
Samira Thabet, managing director    
Marina Maher Communications
Linda Magrath, VP, customer support    
Medidata, a Dassault Systèmes Company
Adriane Wack, executive director, commercial compliance    
Merck & Co., Inc.
Mary Treacy, VP, head of US NBS and IT country head
Novartis Pharmaceuticals Corporation
Sujata Vaidyanathan, global drug development unit head, global health    
Novartis Pharmaceuticals Corporation
Mary Hobart, VP, global leader, regulatory affairs
Otsuka America Pharmaceutical, Inc.
Mwango Kashoki, VP, regulatory affairs    
Parexel
Ana Paula Carvalho, chief commercial officer, China and emerging markets
Pfizer Inc.
Sherry Cassano, SVP, HR, finance, PGS and GBS
Pfizer Inc.
Kathrin Jansen, SVP and head, vaccine R&D    
Pfizer Inc.
Sarah Tweedy, VP, clinical operations head, vaccines
Pfizer Inc.
Kara Roeder, divisional VP, operations    
Pharmavite LLC
Lori Reilly, COO, EVP    
PhRMA
Jennifer Shirley, president, Saatchi and Saatchi Wellness
Publicis Health
Mary Corcoran, group president, integration and operations
Real Chemistry
Katherine Armendariz, head, portfolio and product management
Roche
Amy VanBuskirk, GM, Sweden
Roche
Kristin Schuhwerk, VP/global head, project and portfolio management, development
Sanofi
Rachel Sha, head, digital strategy and governance    
Sanofi
Julia Bailey Hamway, VP, finance    
Shionogi Inc.
Rosanna Fleming, executive director, data management and statistics
Strongbridge Biopharma plc
Uthra Sundaram, EVP, global product and launch strategy    
Takeda Pharmaceuticals, Inc.
Charlene Brisbane, senior director, biologics CMC, drug product development and operations
Teva Pharmaceuticals
Laura Clague, CFO
Travere Therapeutics
Camille Bedrosian, MD, chief medical officer    
Ultragenyx Pharmaceutical
Rina Shah, VP, pharmacy operations and specialty
Walgreens Boots Alliance