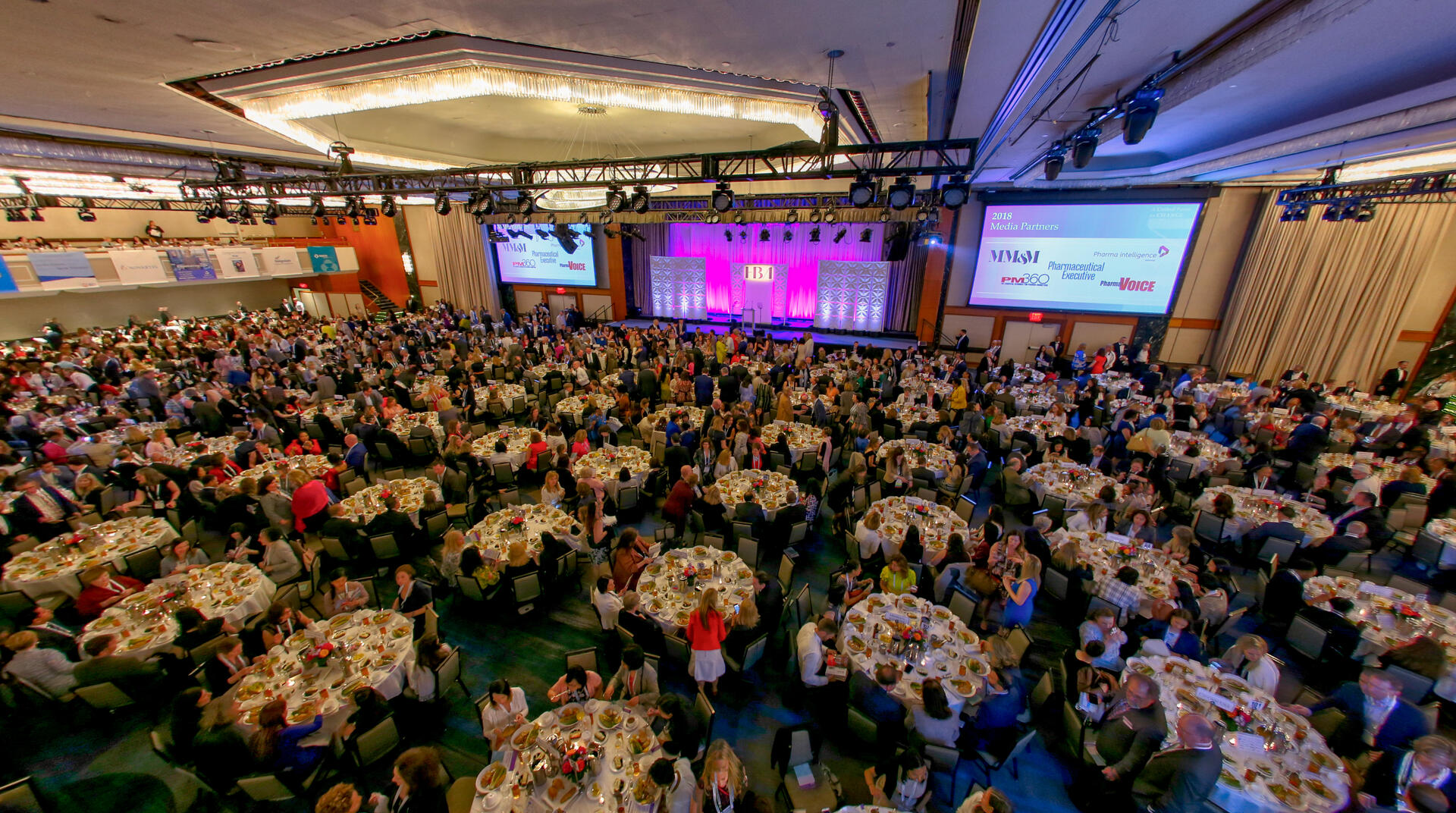 The HBA Luminary award was introduced in 2014 as part of the HBA's 25th anniversary of the Woman of the Year (WOTY). This year, the HBA is proud to recognize 45 senior women, identified by their Corporate Partner companies, who serve as a role model in their company, actively mentor and sponsor others, help advance other women's careers, and exhibit dedication to the healthcare industry. These luminary leaders have more than 20 years of professional industry experience. 
Kristin F. Ainsworth, VP, corporate affairs and communications
Tesaro, Inc.
Divya Annamraju, deputy director, product supply strategy
Bayer U.S.
Róisín Armstrong, VP, Soliris global medicine team lead
Alexion Pharmaceuticals, Inc.
Diana Brainard, SVP, HIV and emerging viral infections
Gilead Sciences
Erin M. Byrczek, VP, Upjohn US brands
Pfizer Inc.
Jessica H. Collins, SVP, general counsel and secretary
athenahealth   
Brenda Cooperstone, SVP, chief development officer, rare diseases
Pfizer Inc.
Deepa Desai, VP, global head of quality management system
IQVIA     
Beatriz Faro, regional president for international developed markets, internal medicine
Pfizer Inc.
Tara Fitzgerald, president, clinical development services, clinical solutions
Syneos Health
Brenda Fix, senior marketing manager, health and life sciences
Microsoft
Amy Flood, SVP, public affairs
Gilead Sciences                
Chelsea Glinski, executive director, reimbursement and market access strategy
Astellas Pharma US, Inc.
Kristen M. Hege, corporate VP, translational development, hematology/oncology
Celgene Corporation
Denise Henry, associate partner, director of strategic services
CDM New York
Kathi Henson, president, patient services
EVERSANA
Cristin M. Hubbard, lifecycle leader, HEMLIBRA
Roche (F. Hoffmann – La Roche Ltd)
Vera Imper, head, VP, business development
Roche Molecular Solutions
Andrea Johnston, president, W2O Pure
W2O Group        
Jackie Kent, SVP, head of product
Medidata
Candice Lenkowsky, head, immunoscience sales
Bristol-Myers Squibb Company                  
Debbie Leonetti, SVP, global service and repair and commercial operations
Integra LifeSciences
Catharina (Candy) Lurken, principal
Deloitte LLP
Abigail Mallon, chief compliance officer, and SVP, innovation
VMS BioMarketing
Susanne A. Martz, SVP, global head quality, GSK vaccines
GlaxoSmithKline
Barbara McAleer, SVP, operations, orthopedics and tissue technology operations
Integra LifeSciences
Jennifer McGee, chief compliance officer, and VP, ethics and compliance
Otsuka America Pharmaceutical, Inc.
Sheri Morin, GM/chief purpose officer, Roche Netherlands
Roche (F. Hoffmann - La Roche Ltd)
Stephanie L. Nilsen, senior director, operations
Thermo Fisher Scientific
Keira M. O'Brien, VP, chief operating officer, government markets
Magellan Rx Management
Danielle Otte, VP, pharma partnerships
Doximity, Inc.   
Catherine Owen, president
Janssen Immunology at Johnson & Johnson
Liz Paulson, strategic account executive
LexisNexis Risk Solutions
Kathleen Pearson, senior director, oncology market research and new product planning
Eli Lilly and Company    
Jane Petrino, managing director
RXMOSAIC Health
Leann Pezdirtz, head, field-based medicine
Boehringer Ingelheim
Annlea Rumfola, SVP, division CIO medical segment
Cardinal Health
Kathleen Schaefer, SVP, finance and corporate controller
Mallinckrodt Pharmaceuticals
Christy Siegel, head, immunology sales and marketing
Novartis Pharmaceuticals Corporation                 
Cathy Skala, VP, business transformation office
Baxter International Inc.
Meena Subramanyam, VP and global program lead, GI therapeutic area unit
Takeda Pharmaceuticals, Inc.
Janani Swamy, head of operational excellence, engineering and learning and development, biologics platform
Sanofi U.S.
Angela Tenuta, EVP, client services
Intouch Group
Tina Ventura, SVP, investor relations
Horizon Pharma plc
Elizabeth Woody, VP, public affairs
BD