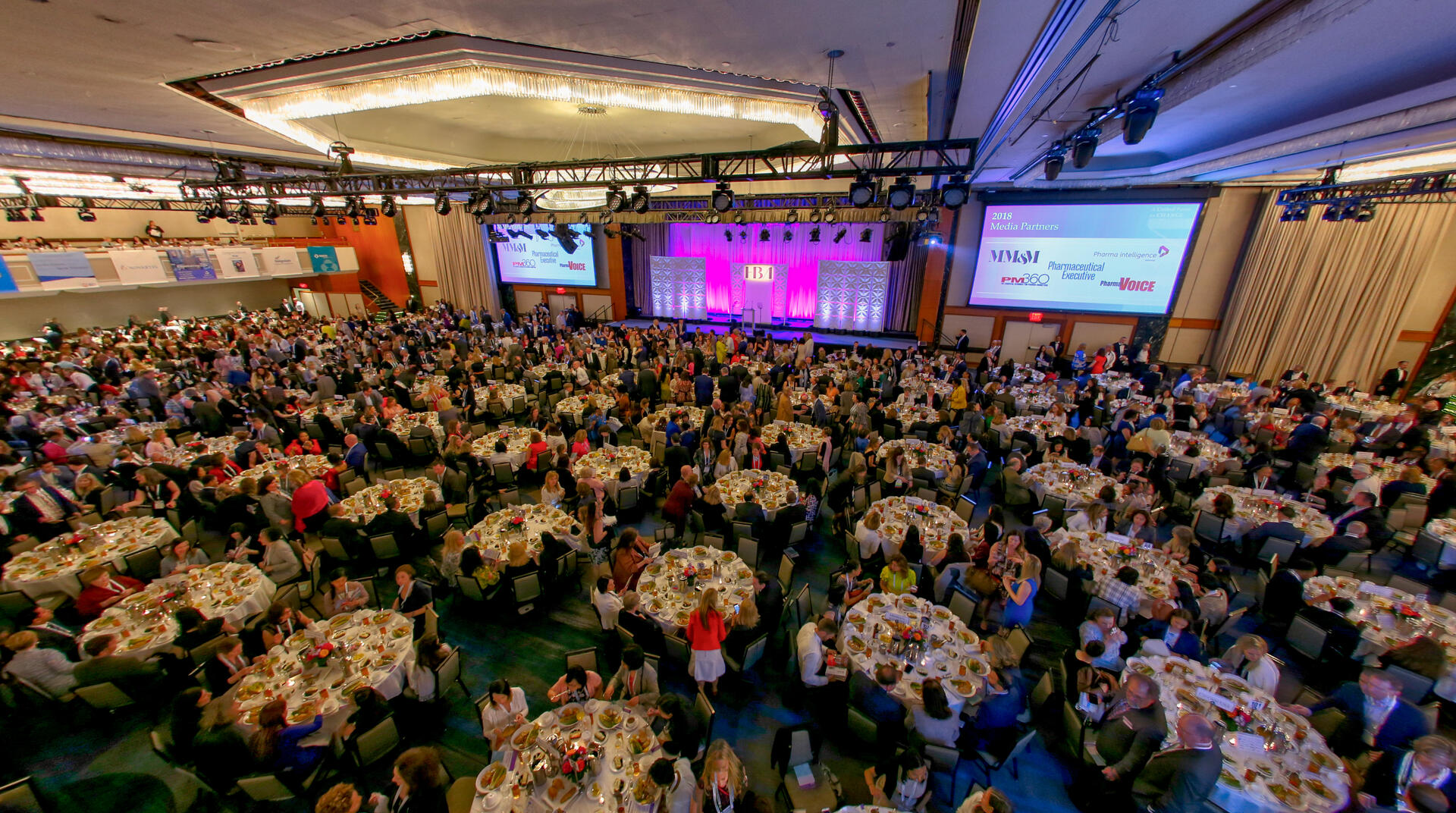 The HBA Luminary award was introduced in 2014 as part of the HBA's 25th anniversary of the Woman of the Year (WOTY). This year, the HBA is proud to recognize 34 senior women, identified by their Corporate Partner companies, who serve as a role in their company, actively mentor and sponsor others, help advance other women's careers, and exhibit dedication to the healthcare industry. These luminary leaders have more than 20 years of professional industry experience. 
Mary Lou Ambrus, SVP, communications 
Pfizer Inc.
Heather Attra, VP, manufacturing and technical operations, vision care
Alcon, a Novartis division
Colleen Carter, EVP, applied innovation and customer solutions  
JUICE Pharma Worldwide
Diana Cucos, SVP, global clinical monitoring
inVentiv Health
Claudia Curtis, chief employment counsel
BD
Belinda Dale, VP, supply chain 
Shionogi Inc.
Fran DeGrazio, VP, scientific affairs and technical services 
West Pharmaceutical Services, Inc.
Leslie Donworth, VP, operations 
McCann Managed Markets
Rossana Gray, VP, human resources NA 
Sandoz
Kathy Haines, principal 
Deloitte LLP
Marie-Pierre Hellio, head of development, Japan 
Pfizer Japan Inc.
Diane Holman, SVP, talent and culture 
athenahealth
Julie Iskow, EVP, chief technology officer 
Medidata Solutions
Tina Karunaratne, director clinical and late stage project management 
Astellas Pharma US, Inc.
Maria Eduarda Kertesz, president, US health
Johnson & Johnson
Simona King, head of finance, total company financial planning and analysis
Bristol-Myers Squibb Company
Laurie Kowalevsky, senior director, global marketing immunology
Eli Lilly and Company
Christine LaFave, general manager 
Indivior Canada Ltd
Maite Lasmarias, regional operations director 
Quest Diagnostics
Beth Levine, SVP, associate general counsel and chief compliance officer 
Regeneron Pharmaceuticals, Inc
Yolanda Lyle, VP and assistant general counsel
Pfizer Inc.
Teresa Montes, senior consultant
Knowledgent
Melissa Morrow, partner/EVP, director of client services
Calcium USA
Michelle Parsons, SVP, finance
Horizon Pharma plc
Amy Pott, group VP-head of US commercial operations
Shire
Cindy Powell-Steffen, senior director, US marketing, brand activation and inside sales
Bayer
Kate Priestman, VP, R&D strategy and portfolio 
GlaxoSmithKline
Alisandra Rizzolo, VP/general manager global customer experience
Stryker Corporation
Amy Spears, DVP, creative advertising and design services
Walgreens Boots Alliance
Suneela Thatte, VP, global operations  
QuintilesIMS India
Alexandra von Plato, group president, North America, communications and media 
Publicis Health
Brianne Weingarten, head of LBD alliance management  
Purdue Pharma L.P.
Debbie Weitzman, SVP, GM Cardinal Health Puerto Rico 
Cardinal Health
Ling Wu, VP, medical sciences, education and digital strategy
Novartis Pharmaceuticals Corporation
Kristie Zinselmeier, VP, national and strategic accounts
Baxter International Inc.