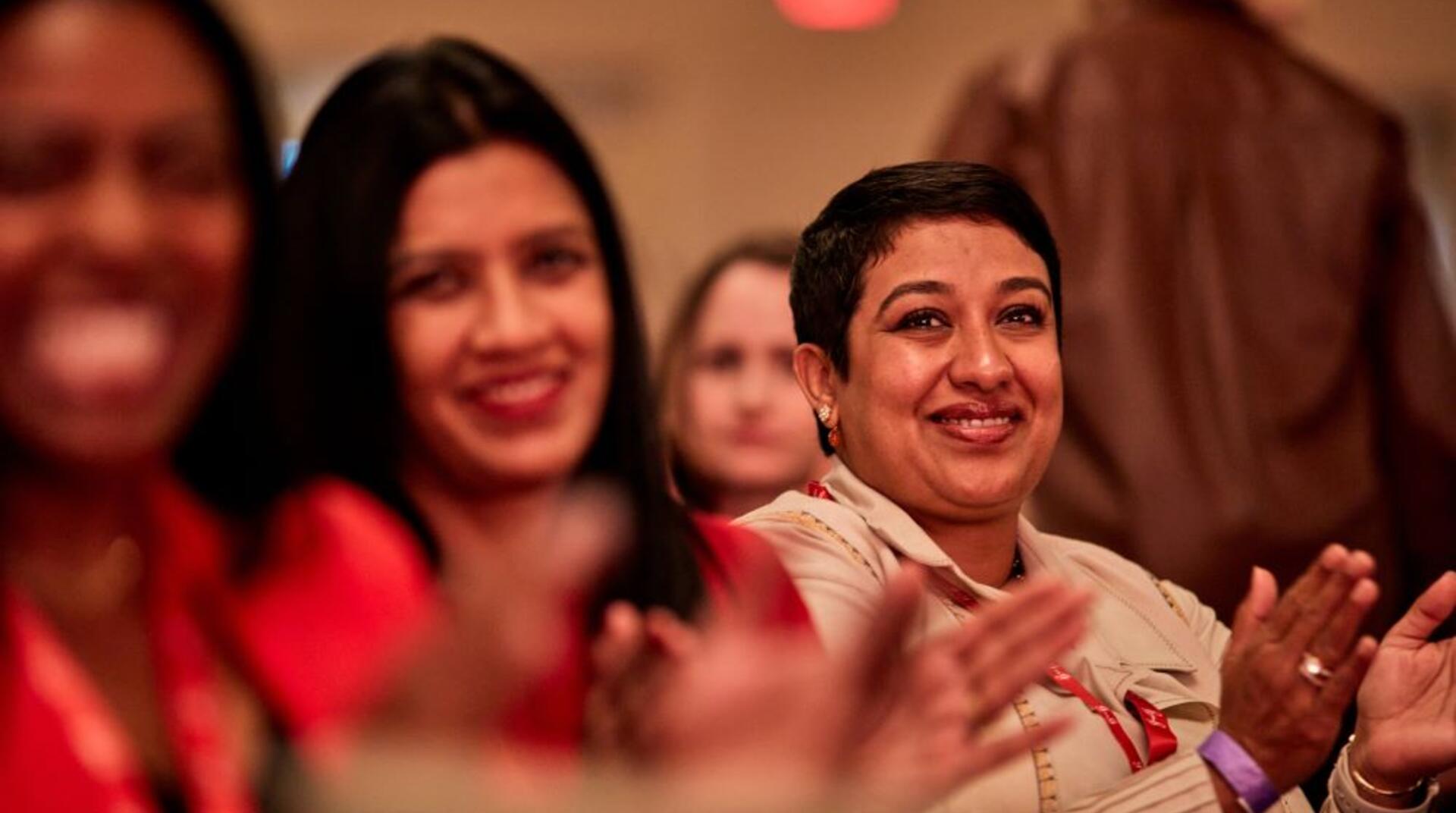 Regional Leadership Awards
The HBA places great importance on acknowledging and appreciating the significant contributions made by its dedicated volunteer leaders, recognizing their invaluable efforts in driving the success of the organization. With a strong belief in the power of recognition, the HBA encourages our community to regularly honor each other and our outstanding volunteer leaders.
To facilitate this recognition process, the HBA has established six approved awards that can be bestowed upon deserving volunteer leaders who meet the award criteria. These awards have been thoughtfully designed to encompass various aspects of volunteerism, ensuring a comprehensive appreciation of the diverse skills, talents, and efforts exhibited by HBA's volunteer leaders.
The Leadership, Excellence and Dedication (LEAD) award is the highest honor an HBA volunteer can be given wthin their local HBA community. It honors a chapter or regional volunteer who has served as a volunteer for at least one year and made a significant contribution during the current calendar year. The LEAD award recipient has demonstrated excellence via sustained contributions at a regional level, positively impacted the region and its ongoing success, and demonstrated dedication to the HBA mission of furthering the advancement and impact of women in healthcare worldwide.
The Legacy award is presented to an HBA volunteer who has consistently demonstrated outstanding service and long-term contributions to HBA over five years. The recipient has been involved as a leader of multiple committee(s)/projects during the course of their volunteering.
The Marie Curie award recognizes an innovation (a program, project, process, solution or strategy) that has had a significant impact on the chapter or region. The recipient has followed through on this innovation from concept to implementation and has had a clear and measurable impact on the chapter/region or the HBA overall.
The Everest award honors a significant accomplishment that went above and beyond the call of duty or was considered previously impossible. The recipient has shown a willingness to go the extra mile to improve the HBA and extended themselves to help others with a high degree of excellence, professionalism, positivity and integrity in their work. She overcame a significant challenge and/or made a sacrifice to ensure an initiative, program and/or project was executed properly.
The Honored Volunteer award rewards an HBA volunteer who has demonstrated outstanding service to the chapter/region. Typically offered on a monthly or quarterly basis, this award recognizes volunteers who show strong commitment to the HBA, make an outstanding volunteer contribution, and have high energy and positive attitude.
The Spark award is a peer-to-peer recognition program which honors any HBA volunteer who has distinguished themselves through "little bursts of awesomeness" in areas such as attitude, collaboration, pitching in, consistency, leadership and building community by supporting others.