Meet the HBA Charlotte Board of Directors, 2023-2025
Mandy Dunnuck, President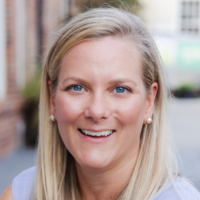 Mandy is currently a Director of Talent Management and Learning for North America and the Global Enterprise Informatics business at Philips Healthcare. In her role, Mandy is responsible for providing strategic expertise and guidance to create strong leader succession and talent pipelines while maximizing employee potential to develop and grow. Aligned with HBA's mission and vision, Mandy is also responsible for ensuring representation and diverse talent across the organization. Prior to her experience in HR, Mandy worked in the healthcare industry for more than 20 years in various capacities within cross-functional commercial roles to include sales, sales leadership, and product and leadership training.
Mandy currently serves as the HBA Charlotte President and takes great pleasure in working alongside her fellow Board members. Prior to this role, Mandy served as the HBA Charlotte Vice President for two years. She also previously served as the HBA Charlotte Director at Large of Membership and Volunteer Engagement. She is extremely passionate about supporting the development of others to achieve their career aspirations and she looks forward to continuing to build on HBA Charlotte's legacy by serving as President. Mandy is an alumna of the University of Kentucky and lives in Charlotte, NC, with her husband Geoff and yellow lab Charlie.
Wendy Fu, Vice President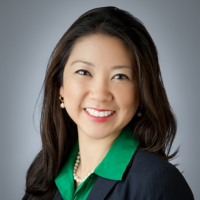 Wendy is currently an Associate Director of Strategy at DiD Agency, part of the Lucid Group, a global healthcare communications consultancy in the UK. 
At DiD Agency, Wendy partners with Fortune 100 pharmaceutical and medical device clients to advise pre-launch and commercial strategies to deliver omnichannel growth and enable competitive advantage with healthcare providers, hospitals/IDNs, and field sales. Wendy has worked in the healthcare industry for over 20 years in various cross-functional roles including marketing, sales, and sales leadership. 
Committed to elevating HBA's mission and vision as one of HBA Charlotte's founding members, Wendy is honored to now serve as the 2023-2025 Vice President after serving as the Director at Large of Marketing and Communications for two years. She's passionate about empowering and building a village with women to advance opportunities in healthcare. Wendy is an alumna of the University of Southern California and lives in Charlotte, NC, with her husband and two daughters. 
Claire Dundon, Chapter Operations Director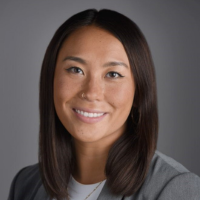 Claire Dundon is currently a Regional Population Health Director at Oak Street Health, where she supports Medicare patients in the Carolinas through creative and impactful population initiatives. She has held multiple roles during her four years at Oak Street Health and has enjoyed the many opportunities to be creative, strategic, and impactful. Broadly, Claire is passionate about health equity, accessible care, and professional development and she chose to become involved with the HBA for its impressive work in female empowerment, leadership equity efforts, and networking opportunities. 
She is ecstatic to begin her term as the Chapter Operations Director for HBA Charlotte. She also serves on the Greater Charlotte Healthcare Executive Board (GCHEG) as Secretary and was previously the President of UNCC's graduate student professional organization, the Charlotte Healthcare Executive Student Organization (CHESO). Claire received her Bachelor of Science in Biology from Radford University and is currently pursuing her Master of Health Administration from The University of North Carolina at Charlotte. Claire lives in Charlotte, NC, and enjoys traveling, working out, and going on walks with her dog, Nala.
Shannon Trudelle, Director at Large of Membership and Volunteer Engagement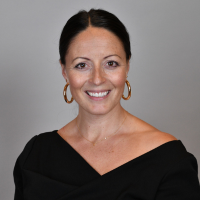 Shannon Trudelle is an accomplished and innovative market access leader with over 10 years of experience in trade, national account management, distribution and channel strategy, business development, product launch, and rare disease and oncology. She is passionate about patient access, health equity, and the advancement of women in healthcare. She is currently an Associate Director of Trade at Daiichi Sankyo, Inc., where she is also the founding Chair and Global Champion of the HBA Ambassador Program.
Ashley Brown, Director at Large of Marketing and Communications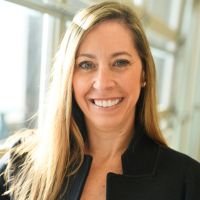 As an award-winning public relations and communications professional with 20 years of experience in the corporate and nonprofit industries, Ashley's expertise includes strategic development, communications, public and media relations, and visual storytelling. She is passionate about aligning key business goals with communications strategy to provide results-driven campaigns and initiatives. 
In her current role as the Clinical Public Relations Interim Director for Atrium Health, Ashley leads the clinical communications team, which is responsible for the strategy and execution of service line communications, including media relations, brand journalism, and service line-specific social media accounts. The team provides key council to service line leaders regarding communications. Ashley's team works in alignment with departments across the enterprise to help ensure consistency in messaging and voice. Along with her media relations expertise and strong content development, she has shaped some of the system's largest integrated campaigns to enhance the Atrium Health brand and move the needle for service line preference.
Ashley joined Atrium Health in 2014 to provide marketing and communications expertise for the B2B arm of the system, employer solutions. She joined the enterprise communications team in 2018. Prior to Atrium Health, Ashley served in various roles within the banking, agency, and nonprofit sectors. 
Ashley holds an Accreditation in Public Relations (APR) and serves on the board of the Charlotte chapter for the Public Relations Society of America. She is a graduate of Clemson University, where she received a Bachelor of Arts in English and Journalism and a Master of Arts in Professional Communication. She is an avid runner and coffee drinker and enjoys spending time with her husband Greg and son Grayson.
Michele Shuman, Director at Large of Programming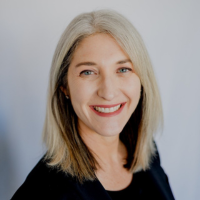 Michele is a healthcare leader with extensive medical practice and medical device experience. She boasts an excellent record of accomplishments and demonstrated results in P&L management, business development, and market development. Michele has over twenty years in the healthcare industry involved in multiple specialties including radiation oncology, dermatology, urology, and oncological surgery. She is an experienced strategic planner, self-starter, and innovator with strong communications skills. She is a creative thinker able to lead teams, launch profit generating products, and drive efficient organizational change. She received her MBA from the Kellogg School of Management at Northwestern University.