CSL's Nidhi Chaudhary Recognized as HBA's Inaugural Executive Sponsor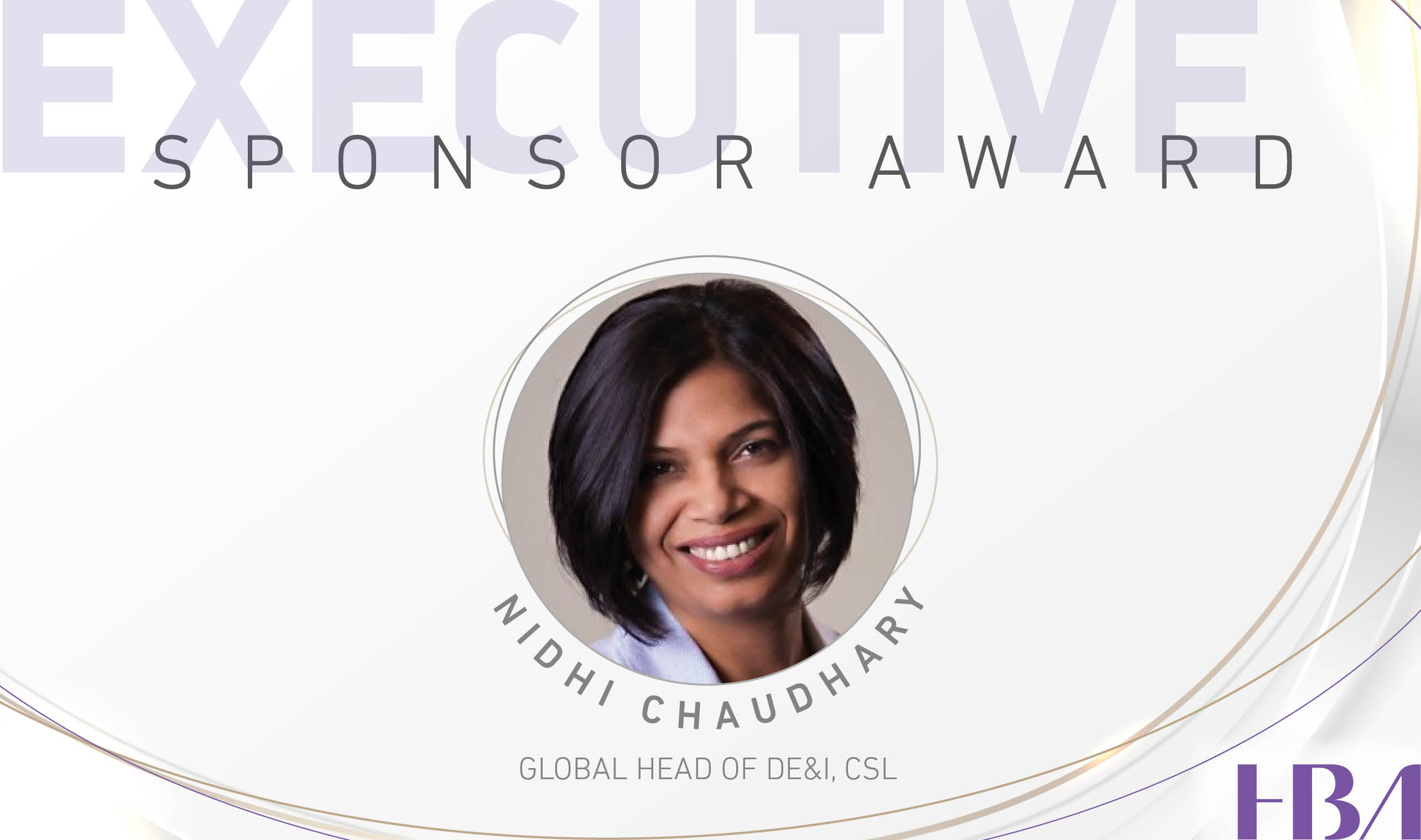 The HBA is proud to recognize Nidhi Chaudhary, Global Head of DE&I, as the inaugural Executive Sponsor Awardee.  
The Executive Sponsor Award honors HBA Corporate Partner executives who lead the HBA partnership and demonstrate excellence through sustained teamwork, and collaboration. The honoree also drives significant contributions to Corporate Partner engagement, exhibits consummate leadership skills in owning the HBA relationship, and dedication to the HBA mission of furthering the advancement and impact of women in healthcare.
"Nidhi is the impetus for the growth, collaboration, and impact of the CSL and HBA partnership. As the Executive Sponsor for the CSL partnership, she is both intentionally present and strategic. Nidhi is an exemplary and accomplished leader who serves as a desirable model representing the best of the best. From the internal team she leads, ownership and sponsorship of the HBA Women of Color affinity group for three years, sponsorship for our signature events, the desire to see HBA across CSL geographies, socializing CSL SMEs for HBA panels, to becoming a mentor. This is the second liaison award for CSL, the first to a Corporate Partner Executive Sponsor, and well deserved. Thank you, Nidhi, for all you do for the CSL x HBA partnership. You are indeed #HBAimpact in action. Brava!"  - Serene Hollingsworth, Director, Corporate Accounts Corporate Partner Engagement, HBA. 
Learn to see how your company can get involved.