City Receives International Award for Work on Gender Equality, Diversity in Life Sciences Sector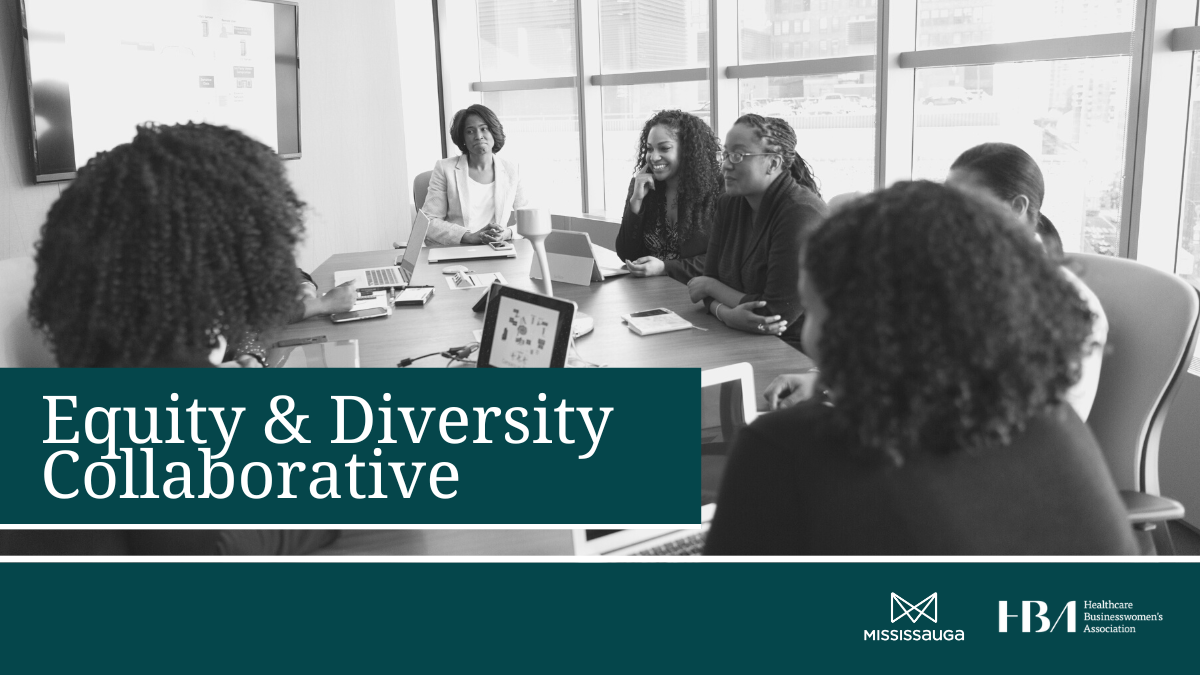 The City of Mississauga's Economic Development Office (EDO), as a part of the Equity and Diversity Collaborative (EDC) and in partnership with the Healthcare Businesswomen's Association (HBA) Canada, has received a 2023 International Economic Development Council (IEDC) Excellence in Economic Development Gold Award. This award, by the IEDC, is presented to organizations dedicated to improving a community's quality of life through focused, innovative and inclusive initiatives.
"We are excited to receive this prestigious international award from our economic development peers that recognizes the City for its continued support of local healthcare and life sciences companies to strengthen and improve pay equity and hiring diversity," said Christina Kakaflikas, Director of the Economic Development Office at the City of Mississauga. "The Collaborative is a unique approach that brings together the broader community to achieve a common goal of creating equitable and diverse workplaces. The group continues to be impactful in helping create an inclusive economy that supports and leverages our unique and multicultural population and workforce."
To learn more about the great work being done, please visit the Equity and Diversity Collaborative website.
Partners
Moving forward, the Equity and Diversity Collaborative (EDC) will continue to focus on building creative, strategic operations and boosting equity, belonging and retention in the life sciences sector. The City looks forward to continuing to play a key role in this vital work with its committed partner, Healthcare Businesswomen's Association (HBA). 
"As an organization committed to advancing equity and inclusion, HBA's Gender Parity Collaborative is proud of the work being honored by the IEDC. Beyond the significant impact of the EDC's work, it is also the visibility that comes from recognition of the award that will help to raise greater awareness of the critical importance that inclusion and belonging play in the workplace and in the greater community," said Marsha Anderson, Senior Director, Global Head, Gender Parity Collaborative. 
Without the focus and determination of member companies, the awareness gained through recognition awards like this would not be possible.
"Novo Nordisk is committed to driving change to defeat chronic diseases. Novo Nordisk Canada has a responsibility to make Diversity, Equity, Inclusion and Belonging (DEIB) part of everything we do while supporting the community and patients we serve. Participating in the City of Mississauga's Equity and Development Collaborative enables us to connect with and learn from like-minded organizations as we continue our DEIB journey," said Cal Rolle, Diversity, Equity and Inclusion Manager, Novo Nordisk Canada Inc. 
Background
Mississauga is the second largest life sciences hub in Canada with over 500 life sciences companies employing more than 26,000 people. Mississauga champions the life sciences sector through strong advocacy, a focus on talent and workforce development, and facilitation of business connections that lead to better business opportunities and results for its companies. Learn more at Mississauga Life Sciences.
About the Healthcare Businesswomen's Association (HBA) Canada
The Healthcare Businesswomen's Association (HBA) Canada is affiliated with the global Healthcare Businesswomen's Association organization, dedicated to furthering the advancement and impact of women in the business of healthcare. With more than 75 locations throughout the world, the HBA serves a community of more than 70,000 individuals and 175 corporate partners. The organization provides networking forums to build relationships; access to industry thought leaders to broaden perspective; and educational programs to develop leadership skills.  For more information, please visit HBA Canada.