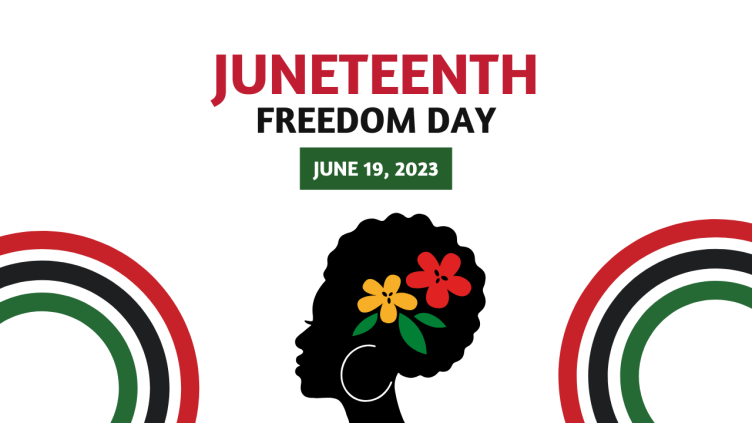 On this historic day, the Healthcare Businesswomen's Association pauses to acknowledge Juneteenth – a national holiday that celebrates the emancipation of the last remaining enslaved African Americans. On 19 June 1865, Major General Granger arrived in Galveston, Texas with the news that enslaved people in the U.S. were freed, two and a half years after President Abraham Lincoln had issued his Emancipation Proclamation in 1863. 
Juneteenth has long been an important celebration of freedom and resilience within the African American community. It's a reminder of the critical responsibility we have as a collective society to ensuring that all people have the ability to thrive and to live in communities where they have access to education, affordable and quality healthcare, jobs – and the very basics of freedoms that every human being should be afforded. Revisiting the history that documents human beings were "freed" is a moment that is humbling, sobering, painful yet empowering as it marks a time where our country endeavored to move forward in embracing "with liberty and justice for all".
On this day, we honor the spirit of Juneteenth where celebrations and festive activities take place in Black communities to amplify the joy and right of freedom – freedom to be seen, heard, and valued as human beings with a rich history and culture. A portrait of leadership in the journey to recognizing Juneteenth as a federal holiday is a woman full of what it looks like to power the possibilities – Opal Lee. She is known as the grandmother of Juneteenth. For years, Opal Lee walked miles every 19 June to commemorate the fact that slaves in Texas did not know that they were free until almost 2.5 years after slaves in the rest of the country had been freed. She used her voice and put her voice into action. It's this type of tenacious leadership that galvanizes masses to make progress a reality. Thank you Opal Lee for your lessons in leadership!
What if we all embodied this spirit of resilience and conviction to be the change we want to see? Learning more about one another's culture and history and advocating for a more diverse, equitable and inclusive society where we all feel a sense of belonging? May we all be reminded today that the work of fighting for equality is a responsibility that we collectively own. We celebrate the progress of the past and yet continue the push towards a better tomorrow that begins today.