Powering the Possibilities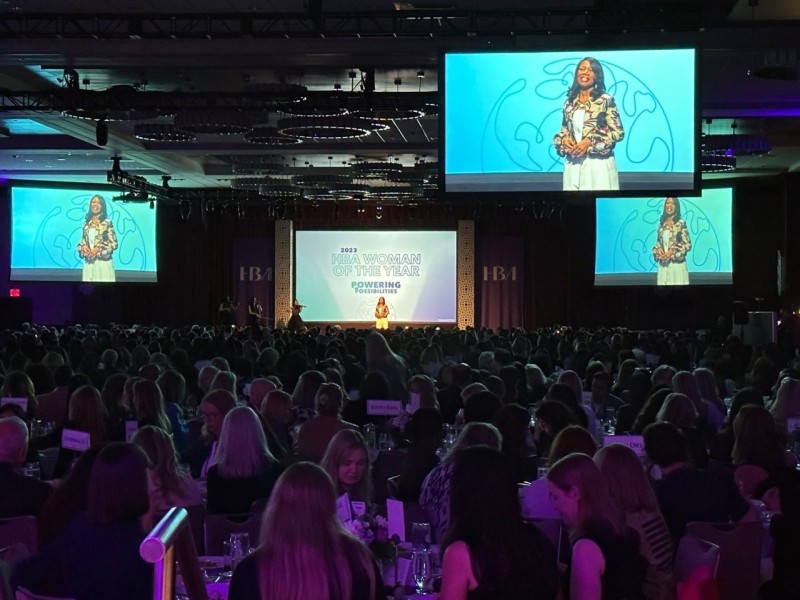 In the United States, and across the globe, we ready for the summer holiday season soon upon us. As such, we enter a stretch of time that traditionally gives us the liberty to focus, perhaps more intentionally, on life's priorities—family, celebrations, and respite and relaxation.
At the HBA, the end of May also represents an opportunity to take a pause (for just a bit) during the days following the Woman of the Year event—our most grand and festive celebration of the year. And while the countless hours and months of preparation were all consuming, the results were certainly well worth it, and from what I've heard so far, greatly appreciated.
Our honorees Christi Shaw, Jag Dosanjh, Liz Paulson, and the 177 Rising Stars and Luminaries were lauded by nearly 1,400 gathered in person and 500 viewers virtually from around the globe. Attendees from 26 different countries participated in the celebration, representing 182 industry companies.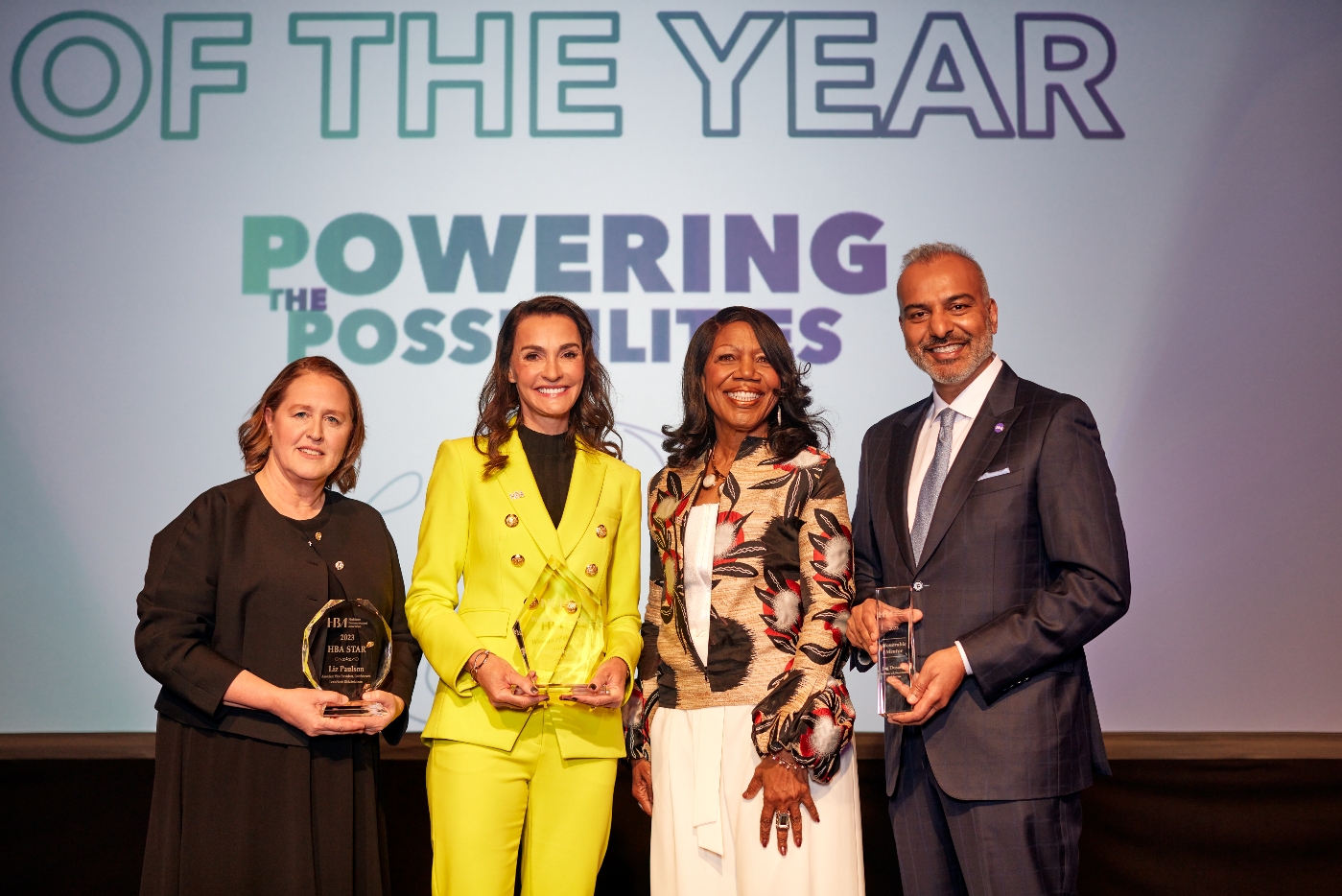 Let's just say as a United Force for Change, we know how to show up.
After all, showing up is how we get things done. We know this and we see you—there, and everywhere. Not only, each May in a New York City ballroom or on a virtual platform, but you are present in our network worldwide. You show up in our Affinity Groups, in our mentoring programs, at our annual European Leadership Summit, and across the digital horizon in HBA's Community and social media channels.  
It's why I'm so excited to be leading the HBA and our Powering the Possibilities emphasis this year, and beyond. As I shared from the stage, the HBA is present and well-positioned to make the impossible…possible.
For more than 46 years, our network has worked to build a solid foundation and integrated infrastructure to support you and women in our healthcare ecosystem, no matter where you are in your career journey. And no matter what it is that you specifically seek from a global membership organization—development, access, recognition, or legacy—we have you covered.
Today, on the tailwinds of an extremely successful HBA gathering, we are primed to take it to the next level, to grow and expand. We are energized and enthused to stretch into this next season, and the one after that, and the one after that.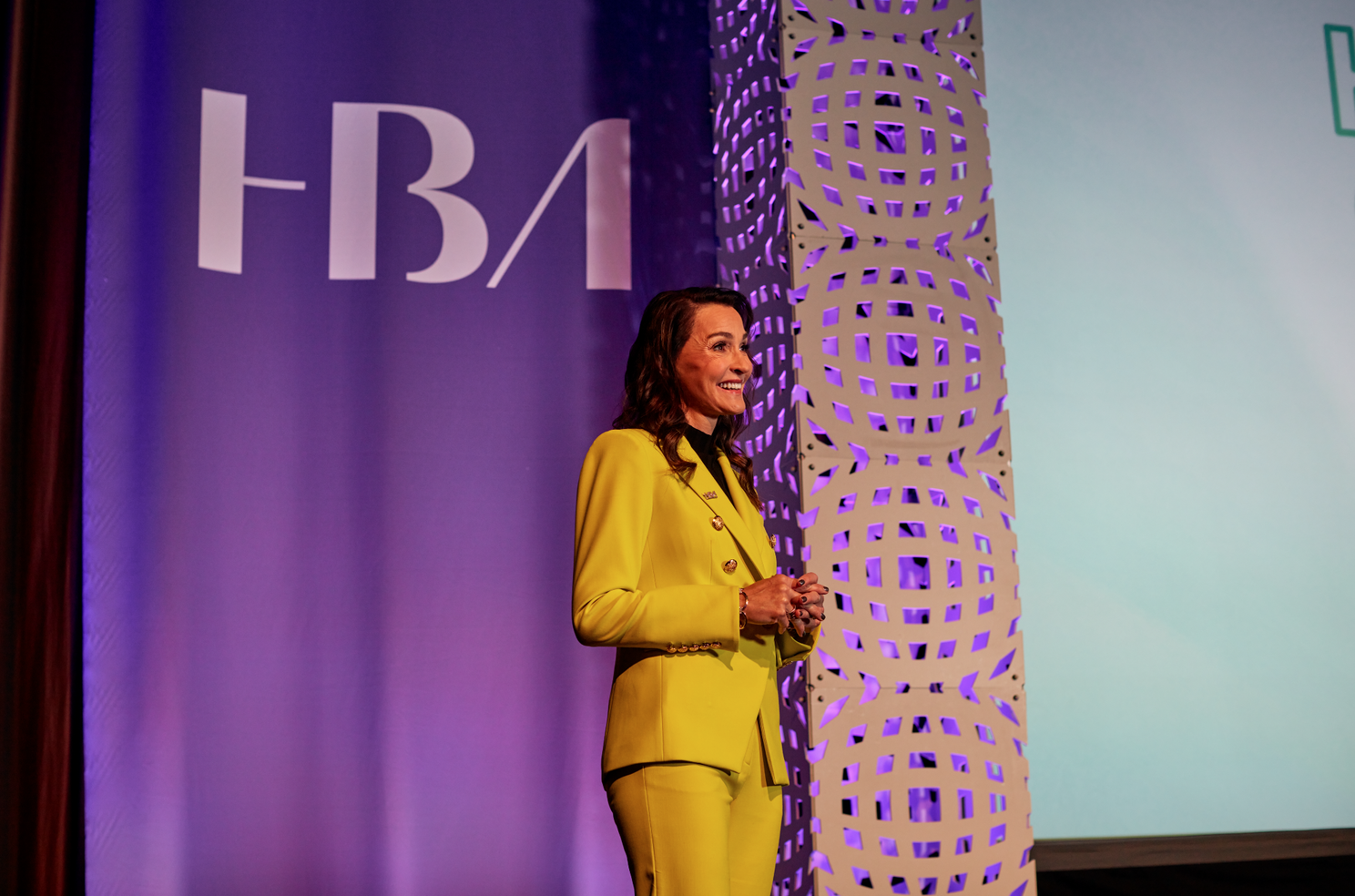 Moving into these next few months, I hope you carry with you the inspiration shared by this year's honorees. If you missed their remarks live, or you want to listen again, you can view their speeches here.
As we all enjoy a little extra downtime in the coming weeks, I want to assure you that the HBA is here working diligently and with a committed focus to evolve into the omnipresent organization that sees you…and that you want to see on your journey to Powering the Possibilities.
####
Authored by Mary Stutts, MHA, CEO, Healthcare Businesswomen's Association.
Mary brings to the HBA 30 years of experience leading the strategic integration of corporate branding, marketing, health equity, inclusion, and digital innovation for biopharma, healthcare, and media companies. Her expertise and cross functional acumen have provided global leadership to organizations and Fortune 500 companies including Genentech, Bayer, Bristol Myers Squibb, Sumitovant, UnitedHealth Group, Kaiser Permanente, Stanford Health Care, and Comcast NBCUniversal.
She is a recognized advocate of women in leadership and has been at the forefront of board readiness programs to increase the representation of women and people of color on public and private corporate boards.