HBA Houston Leadership Roundtable: Navigating Career Trajectories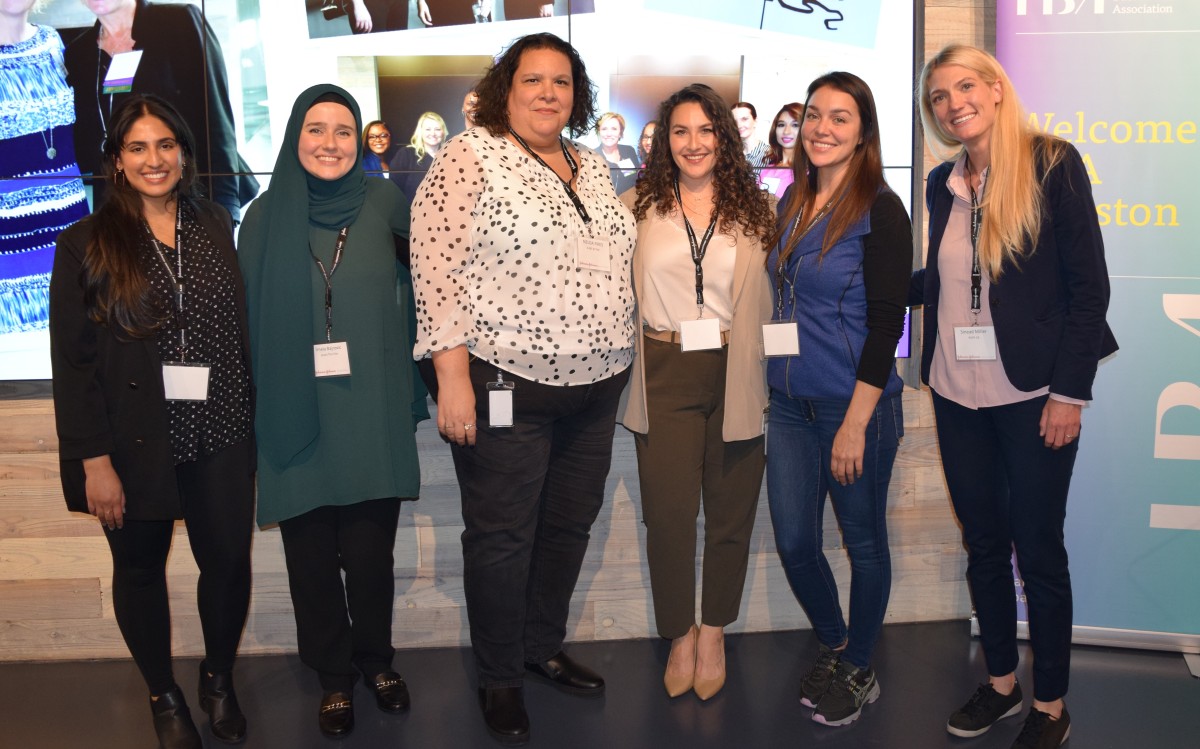 (Pictured Left to Right - Asma Miraz, MSc-GH, CEO and Co-Founder, Steradian Technologies, Irnela Bajrovic, PhD, Chief Scientific Officer, Jurata Thin Film, Inc., Nelda Fikes, Sr. Operations Manager, JLABS @ TMC, Shannon Sands, Director National Accounts, Janssen Scientific Affairs, Justine Delgado, Research Manager, Salarius Pharmaceuticals, Sinead E. Miller, PhD, CEO and Co-Founder PATH EX, Inc. )
On Tuesday, 11 April 2023, HBA Houston and JLABS @ TMC were honored to host another sold-out Leadership Roundtable: Navigating Career Trajectories event. Attendees were captivated by the opportunity to engage and connect with dynamic scientists, researchers, and management from the healthcare and pharmaceutical industry sectors – including JLABS @ TMC resident companies — in active and informative round-robin discussions. 
More than 65 HBA Houston members and non-members participated in this standing-room-only event to join in a unique evening of interaction and head-to-head networking with six honored speakers. This was a sensational evening focused on facilitating career and business connections while building knowledge and skills to accelerate advancement and personal career growth.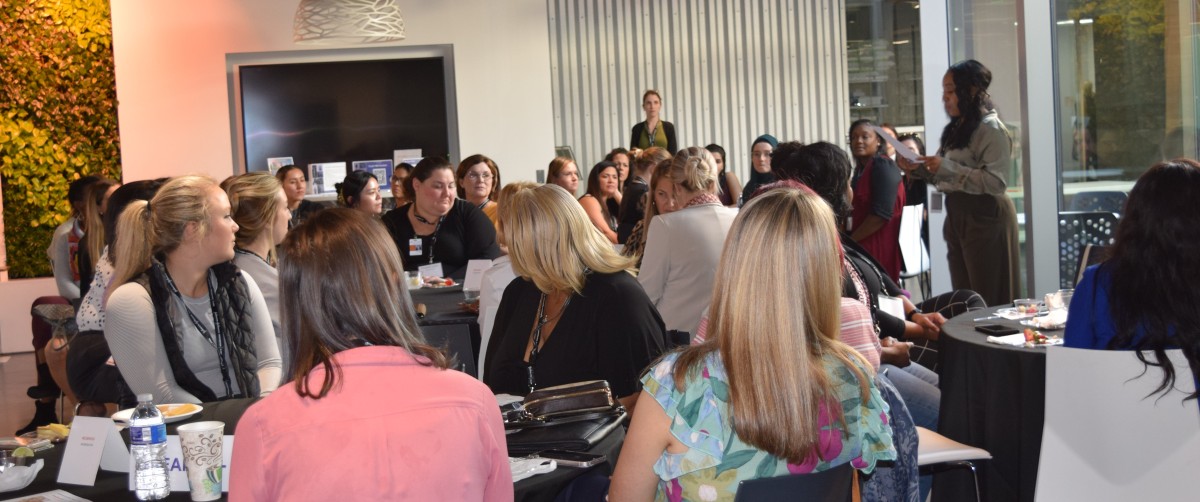 Each speaker presented with candor and openness as they shared their journeys on how they managed their careers, developed their strengths, and consistently pursued personal excellence to become great achievers. Through anecdotes of grit and perseverance, each speaker captivated the audience with valuable insights towards professional growth and inspiring stories on how they continue to strive for and achieve greatness in their areas of diverse scientific concepts, research, innovations, and potential transformational solutions for patients. 
Our chapter's success could not be accomplished without the dedication of our volunteers. We'd like to give special acknowledgment to: 
JLABS and their TMC leads, Rachel Rath and Megan Murphy 
Guest speaker and HBA Account Manager, Lanesha Whitefield 
Our event moderators: Maime Ballard, Holly Boudreaux, Andrea Brooks, Kenshyra Jackson, Perla Lozoya, Sonali Pandhe, Adriana Sanchez, and Jordan Wilson 
Thank you for your many contributions to making this event a tremendous success! 
HBA Houston also had the opportunity to recognize local volunteers for their commitment to the HBA. The HBA Honored Volunteer Award was presented to Holly Boudreaux, National Account Director, Johnson & Johnson, for leading and ensuring the success of this event.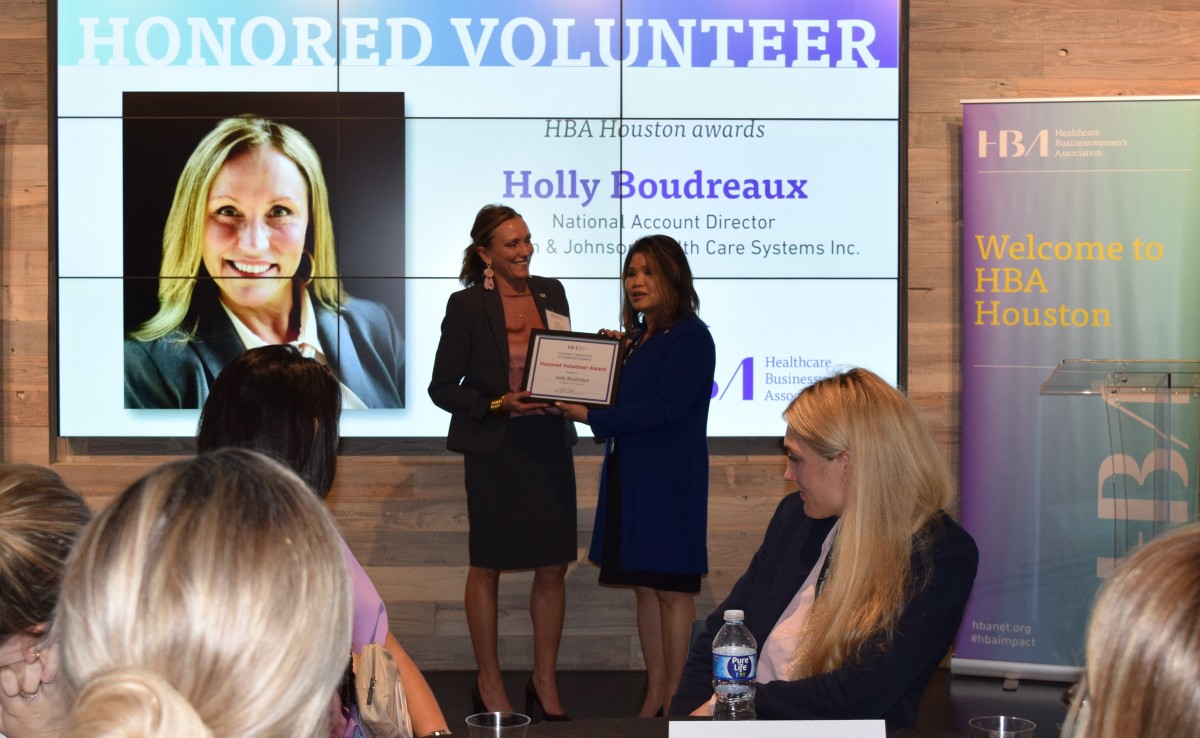 We look forward to seeing everyone at our next exciting event! To stay informed of upcoming HBA Houston events and news, check out the HBA Houston and HBA Southwest pages on the HBA website and follow us on LinkedIn (#HBAhouston and #HBAimpact). 
Thank you to all of our honored speakers for an incredible evening! Your dedication to Powering the Possibilities, pursuing excellence with no boundaries, and sharing generously truly impacts our professional development. We are extremely grateful for your time and look forward to seeing you again soon.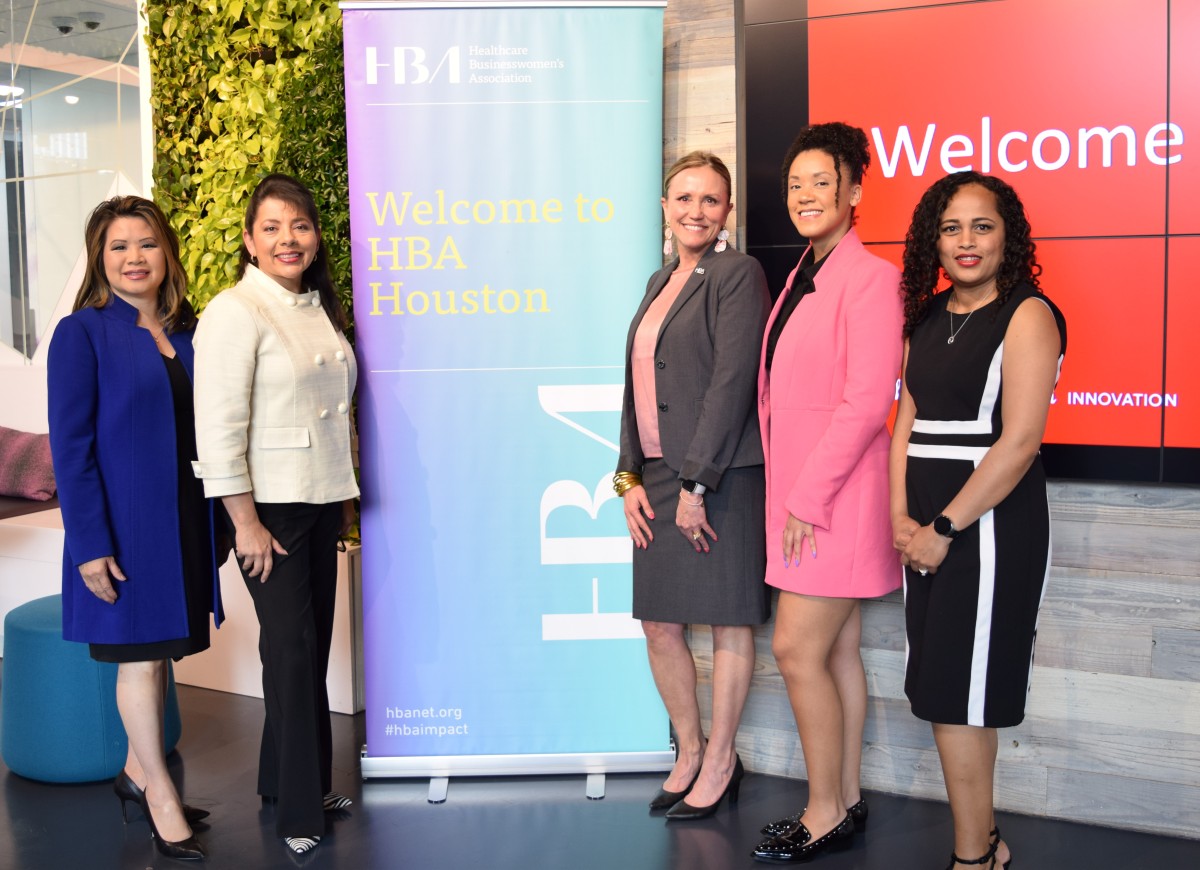 Maime Ballard, Houston Methodist, HBA Houston President 
Adriana Sanchez, F2G, Inc., HBA Houston Operations Director 
Jordan Wilson, Hologic, HBA Houston Director-at-Large, Programming 
Raquel Jordan, Takeda Oncology, HBA Houston Director-at-Large, Marketing & Communications 
Sonali Pandhe, Y-mAbs Therapeutics, HBA Southwest, Vice President, Corporate Relations