New News Shed Lights on Powering the Possibilities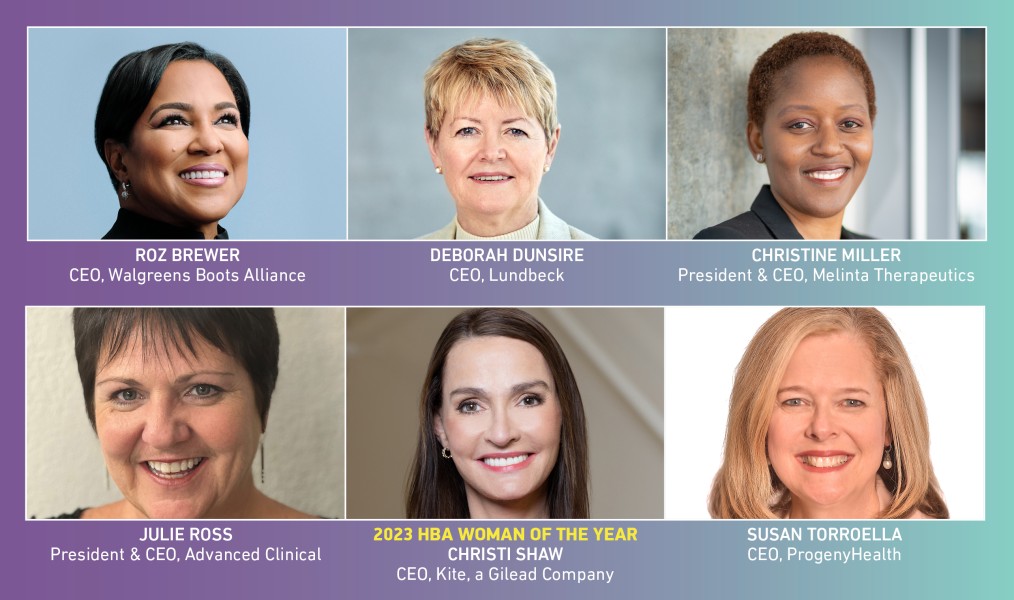 It's been a good week for women in the news. Late last week, Fortune magazine shared that for the first time in history, more than 10 percent of Fortune 500 companies are led by female CEOs. While I'm sure you'll agree that the percentage should be significantly greater, I'm encouraged by what's not only possible but what's becoming probable.
Last week, we also learned that a long-term HBA ally and 2020-2021 STAR, Susan Torroella was appointed CEO of ProgenyHealth, LLC. Susan joins the growing ranks of female CEOs in our industry including Deborah Dunsire, Lundbeck; Julie Ross, Advanced Clinical; Roz Brewer, Walgreens Boots Alliance; Christine Miller, Melinta Therapeutics; and this year's HBA Woman of the Year Christi Shaw, CEO of Kite Pharma.
This impressive roster should prompt us all to proudly and frequently boast that the healthcare, pharma and biotech industries average more women in leadership and executive roles than many and most other industries. In fact, the 2022 Women in the Workplace revealed that more women held roles in all six levels of the workforce—from entry level to C-suite—than the average of all other industries.
And the news is encouraging when it comes to leadership teams in our broader industry, on average:
39 percent of women held VP roles compared to 32 percent in all industries
34 percent of SVPs roles are held by women compared with 28 percent in all industries
And 28 percent of women held C-suite positions compared with 26 percent in all industries.
While we celebrate these growing numbers, we also must remain diligent in our commitment to ensuring that progress isn't stalled moving forward. The same Women in the Workplace report shared women still face a troubling wage gap and that women of color are still behind in many areas. Also there is continued fallout from the "Great Breakup" with female leaders leaving their companies at the highest rate ever, due in part to their many responsibilities in and out of the workplace.
It will take a steadfast commitment by our global network to advance opportunities for women in the workforce that result in more equitable outcomes for women in every facet of their lives—from healthcare and compensation to support for their role as caregivers.
Yes, the news is encouraging, and the data support progress. But there is still work to do and it will be our United Force for Change that helps create a positive and lasting impact for all women, inclusive of race, ethnicity, ability, sexual orientation, and economic status.
Working together, it's not only possible, it's probable.
####
Authored by Wendy White, Interim CEO, Healthcare Businesswomen's Association.
Wendy White is a purpose-driven and strategy-minded entrepreneur with a successful track record of innovation and building and growing companies. She is also a sought-after speaker and thought leader in rare disease inspired by the challenge of integrating the patient voice and emerging technologies into care development and delivery to improve patient outcomes.
Wendy currently serves on several boards and advisory boards including as Board Director for Ceek Women's Health—a fast growing, privately held, for-profit company that makes a medical device named by TIME magazine as one of the top inventions in 2020. 
In 2017 she was recognized by PharmaVoice with a Red Jacket lifetime achievement award as one of the most inspiring people in the pharmaceutical industry.