A Look Back to Prepare for a Bright New Year.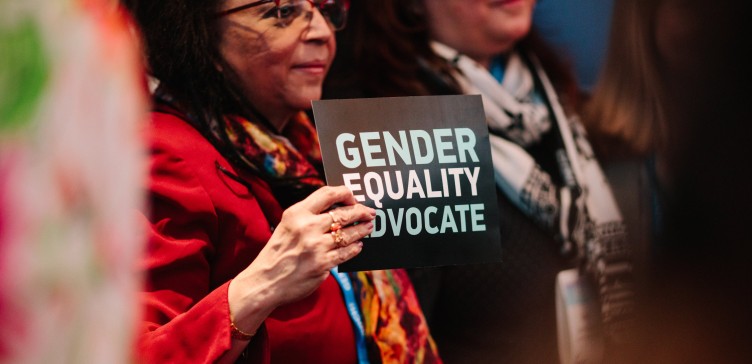 What a year it's been! Many of our industry businesses and partners continued to operate virtually after more than 18 months of living through the COVID lockdown. It's no surprise that this now common way of working disproportionally affected women as they balanced a new working dynamic, schooling, and caregiving. If you are like me this includes tutor, caregiver, nurse, cheerleader, taxi driver, and tech support.
Needless to say, this made for a rough start in 2022, especially after the last few years. In talking with so many in the HBA community, I've heard that many of you have been feeling burnt out and "over it" by taking care of the many jobs you have beyond your daily work.
According to McKinsey and Company's 2022 Women in the Workplace Report, we're in the midst of a "Great Breakup" where women leaders are demanding more from work and are more likely to switch jobs or leave the workforce to get their needs met. Women were already significantly underrepresented in leadership. For years, due to the broken rung, fewer women were rising through the ranks to get to that first step as manager.
And now, companies are struggling to hold onto the relatively few women leaders they have. And all these dynamics are even more pronounced for women of color. At many companies, woman face headwinds that make it harder to advance.
Women are more likely to experience belittling microaggressions, such as having their judgment questioned or being mistaken for someone more junior. Women are doing more to support employee well-being and foster inclusion, but this critical work is spreading them thin and going mostly unrewarded.
While this news is concerning, there are hints of change in the air.
The global pandemic and the ubiquitous and critical attention on issues of equity during these last few years have resulted in a consequential shift in how industry innovates, organizations operate, and leaders lead.
Because of our shared experiences during these times…. one of the silver linings that has emerged is that we have a greater understanding that the future is best served by a new kind of leader. Leaders who invest in their people, who empower change, prioritize flexibility, and enable greater diversity, equity, and inclusion -- who understand the importance of both "soft" and hard skills.
That's why our United Force for Change adopted a New Era of Leadership as our theme for the year.  And it wasn't a platitude, it was a belief we integrated into all of our offerings and events.
In March, the HBA held its first around-the-clock International Woman's Day event to reflect and represent our global growth and expanding footprint. I'm proud to say that today the HBA has a presence in more than 74 countries and with the support of our more than 800 volunteers we shared our successes and opportunities. In May, we held our first-in-person Woman of the Year since 2019 with an inclusive format giving opportunity to more diverse voices, more impactful stories, and more engaging leaders to shine not just from center stage but from around the room and around the world. 
In June, we held an amazing European Leadership Summit attended by representatives from over 12 countries across Europe the middle east and Africa. This fall, we delivered our second Women of Color Wellness Summit, attended by more than 150 individuals. And we were thrilled to host our first in-person Annual Conference in three years, featuring a diverse presence of keynote speakers who shared their perspectives about what is required and celebrated in the new era of leadership.
Our Gender Parity Collaborative made progress on the development of their Belief in Action guidelines, to be released in 2023. The foundation of this work supported by the collective belief that woman do not need to be fixed but instead it is organizations that need to fix outdated practices and standards to foster and support diverse leadership.
While the HBA is not a political organization, this year we have continued to speak up on issues related to social inequities and injustices that touch the lives of our members, staff and volunteers. Silence is no longer an option, as our community has reminded us, particularly on issues that impact women including reproductive rights and the health and well-being of women across the globe.
Yes, during the last 12 months, we have been reminded of the many inequities that exist for women in the workplace and in society. However, as we approach this season of spirited giving and the birth of hope coming with a new year, my hope and wish is that together we commit to being bold, stepping up and creating a bright future for women leaders today and for generations to come.
 ####
Authored by Wendy White, Interim CEO, Healthcare Businesswomen's Association.
Wendy White is a purpose-driven and strategy-minded entrepreneur with a successful track record of innovation and building and growing companies. She is also a sought-after speaker and thought leader in rare disease inspired by the challenge of integrating the patient voice and emerging technologies into care development and delivery to improve patient outcomes.
Wendy currently serves on several boards and advisory boards including as Board Director for Ceek Women's Health—a fast growing, privately held, for-profit company that makes a medical device named by TIME magazine as one of the top inventions in 2020. 
In 2017 she was recognized by PharmaVoice with a Red Jacket lifetime achievement award as one of the most inspiring people in the pharmaceutical industry.