Today is Black Women's Equal Pay Day – Show Us the Money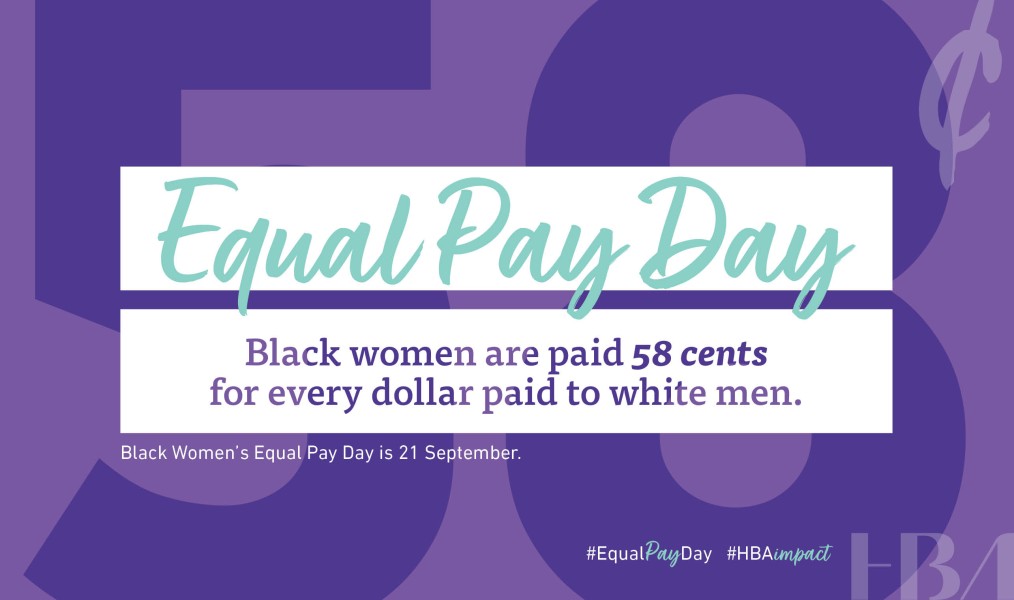 You may recall the well-known phrase "Show Me the Money" expressed by Tom Cruise's character in the 1996 film Jerry Maguire after Cuba Gooding, Jr.'s character colorfully expresses his unhappiness with his existing contract and depicts what it will take to keep him as a client. One can argue this dissatisfaction can be compared to how Black women feel about their current salaries and what it would take for Black women to be fairly compensated as we strive to make pay equity a reality.
21 September marks the day for this year's Black Women's Equal Pay Day, the approximate day a Black woman must work into the new year to make what a White non-Hispanic man doing comparable work made at the end of the previous year. Based on the American Community Survey (ACS) census data, the 2021 wage gap for Black women compared to non-Hispanic White men is 58 cents. (1) That means Black women will work an additional 264 days in 2022 before they catch up to the 2021 earnings of White, non-Hispanic male colleagues. On average, Black women are paid 38 percent less than White men and 21 percent than White women. (2)
According to McKinsey & Company's findings, Black women are more likely than any other group of employees, including men of color and women of other races and ethnicities, to spend a substantial amount of time on diversity, equity, and inclusion (DEI) work that fall outside their formal job responsibilities. (3) These efforts include supporting employee resource groups, organizing events, and recruiting employees from underrepresented groups.
Despite the sacrifices Black women have made since the start of the COVID pandemic to make an impact in their communities and to move the needle in the DE&I space, Black women's Equal Pay Day fell later this year by over a month. Last year, it fell on 3 August. It's inconceivable that we are moving backward in a time when companies are supposedly most committed to DE&I. And even though Black women are just as likely to ask for raises at the same rate as their male counterparts, they get poorer results.
If you are not paying Black women what they are worth, you are missing out. Black women bring rich lived experiences and insights to the table. This includes unique perspectives that often go untapped. On top of that, Black women are highly educated, ambitious, and driven to succeed—not just for themselves, but also for their communities. (2) As research continues to reinforce, companies that don't maximize the human potential of all workers end up underperforming financially, being less resilient in economic downturns, innovating more slowly, and losing top talent to the competition. Why should you care?
Simply put, Black women are underutilized resources that can be your greatest competitive advantage and it would be to your company's best interest to retain them by compensating them fairly. When you do, you will see for yourself that they are loyal, hard-working, and most appreciative for the opportunities they have been given and especially towards those who have their backs.
Here is what you can do to bring equity to Black women's pay and show they are valued.
Advocate to put salary decision-makers through unconscious bias training.
Use clear, consistent criteria and put evaluation tools in place that are designed to gather objective input prior to compensation discussions.
Use a quantitative rating system—such as a five-point scale—accompanied by requiring concrete examples has shown to reduce bias, as compared to relying on open-ended questions that are typically influenced by stereotypes.
For years, McKinsey & Company's Lean In report has urged employers to make their workplaces equal for women, and the only way to do this is to center on the women who are most marginalized. If employers want to do better by women, they must do better by Black women.(4) There is simply no way around it. Let's start out by showing their worth. Make sure to check out HBA's Women of Color affinity group and join our network of more than 350 champions supporting our mission to drive awareness, change, and equity for all women..
####
Authored by Vanessa Nortey, Global Deputy Chair for the HBA Women of Color affinity group and Karima Sharif, Global Chair for the HBA Women of Color affinity group.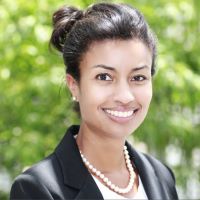 Vanessa Nortey is the Program Manager, R&D Diversity, Inclusion, and Belonging at Amgen. An active member of the HBA community Vanessa is one of the original co-founders of the HBA Women of Color affinity group and currently serves at Deputy Chair.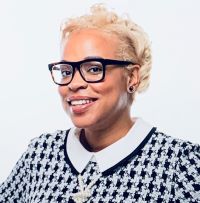 Karima Sharif is Head of Inclusive Investments and Partnerships Lead for Publicis Health Media. She was recently honored with the 2022 Xpectives Health Agency Vanguard Award and In Vivo's 2022 Rising Leader in Healthcare. A co-founder of the HBA Women of Color affinity group, Karima currently serves as the Global Chair.