Nick Colucci of Publicis Health named 2018 Honorable Mentor by the Healthcare Businesswomen's Association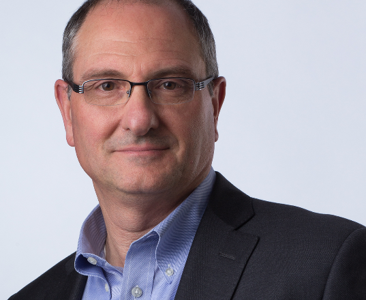 As workplace misconduct issues and national movements combatting gender biases in the workforce continue to make news, the Healthcare Businesswomen's Association (HBA) is eager to shine a positive light on healthcare industry leaders who are powerful and effective advocates for gender parity in the workplace. The HBA announced its 2018 award recipients during a reception at the 36th annual J.P. Morgan Healthcare Conference in San Francisco. Three healthcare executives were recognized as inspirational role models and applauded by industry leaders.
Dr. Julie Gerberding
, MD, MPH, executive vice president for strategic communications, global public policy and population health and chief patient officer, of Merck & Co., Inc., has been selected as the 2018 Woman of the Year (WOTY);
Nick Colucci
, chairman and CEO of Publicis Health, is the recipient of the Honorable Mentor award; and
Terri Pascarelli
, CEO of AIT Bioscience, is recognized with the Strategic Transformation Achievement Recognition (STAR) award.
Created in 2001, the Honorable Mentor award recognizes one individual who demonstrates long-term support for the advancement of women in the healthcare industry, has a personal dedication to developing, mentoring and promoting women in the industry, and who has been supportive of the HBA's goals. As chairman and CEO of Publicis Health, Nick Colucci has successfully advanced gender parity across his organization. He's recognized as a supportive mentor for women and is frequently cited as an outspoken advocate for workplace inclusion sharing his expertise with industry audiences and trade and business media.
"As passionate advocates of gender parity in the workplace, Julie, Nick and Terri have long advocated for the development and advancement of women in the work environment. Their commitment and the sustained impact they have had is a timely and encouraging reminder—that there are many leaders who create and foster healthy and positive corporate cultures. The HBA is proud to acknowledge each of them and their contributions to advancing gender parity," said Laurie P. Cooke, HBA CEO.
As CEO of Publicis Health, Nick leads the world's premier healthcare communications network. Under Nick's tenure, Publicis Health has grown from a fragmented assembly of agencies into a global powerhouse with unrivaled capabilities, expanded global client relationships and an increased footprint in emerging markets, including China and India. Nick's broad perspective was earned on both the client and agency sides of the business. Prior to joining Publicis Health, Nick served as vice president of marketing and sales at EyeSys Technologies and marketing director at Roche.
Nick has been named among PharmaVOICE's "100 Most Inspiring People" three times and was recognized with the publication's inaugural Red Jacket Award, which acknowledges leaders who inspire the life sciences industry. Nick was presented with the Leadership Award by the Pheo Para Alliance, a nonprofit organization dedicated to raising awareness of rare adrenal neuroendocrine tumors—only the second time the award was ever presented. He was named a "Superhero of Heart and Stroke" in 2013 by the American Heart Association of New York for his commitment to fight heart disease and support research, and also was honored as "Marketer of the Year" at the PM360 Trailblazer Awards in 2012. In 2016, Nick was named among MM&M's Healthcare Influencers 50.
Nick is an outspoken advocate for inclusion and gender parity as well as a well-known leader in healthcare circles, leading key initiatives for the Coalition for Healthcare Communication, an industry trade association, as well as serving on the American Heart Association of New York board. He is a member of the P12 executive management board of Publicis Groupe.
Nick will be honored at the
29th Woman of the Year event
at the New York Hilton Midtown on Thursday, 3 May where nearly 2,500 leaders from across the industry will attend. The event will also recognize the HBA Woman of the Year, STAR and nearly 100 Rising Stars and Luminaries from across the spectrum of our industry.