Announcing the 2024 Global Board of Directors

At today's Healthcare Businesswomen's Association's (HBA) Annual Business Meeting, the membership electorate voted on the board leadership that will ensure the organizational focus, strategies, and plans are aligned to accelerate HBA's mission and support our vision. 
We are proud to announce the 2024 HBA Global Board of Directors: 
Chair: Carol Montandon | Global Chief Quality Officer and Worldwide VP, Quality and Compliance, Johnson & Johnson 
Vice Chair: Tamika Jean-Baptiste | VP and Chief Diversity Officer, Amgen Inc. 
Secretary/Treasurer: Marie-Caroline Chauvet | Partner - France, Insigniam  
HBA CEO (ex-officio, non-voting): Mary Stutts 
Directors At Large 
Tanya Alcorn | SVP, Sterile Injectables and Biotech Operations, Pfizer Inc. 
Wendy Short Bartie | SVP, US Hematology, Bristol Myers Squibb  
Paula Bekinschtein | Founder and Managing Director, WalkBek Consulting 
Adam Dubow | General Counsel, Day One Biopharmaceuticals  
Sandra Forero | COO, ZS  
Deborah Gordon | EVP and Chief Administrative and Legal Officer, Memorial Hermann Health System 
Nicola Greenway | SVP, Group Head of HR, Global Portfolio Division, Takeda Pharmaceuticals, Inc. 
Sabine Hutchison | CEO, Seuss+ (HBA EMEA Operating Board President) 
Nyawira Njeru | Director Market Access and Strategic Partnerships - Middle East and Africa, Hologic, Inc. 
Miguel Serrano Kieckebusch | CFO, Compremium AG 
Karima Sharif | Managing Director, Initiative (HBA North America Operating Board President) 
Victoria Williams | SVP and General Manager, GSK 
The generous donation of time, talent, and expertise from Board members enables the HBA to sustain and evolve our business strategies while maintaining a laser focus on the longer-term goal of gender equity at all levels of leadership around the globe. 
We are also happy to announce the 2024 HBA Nominating Committee: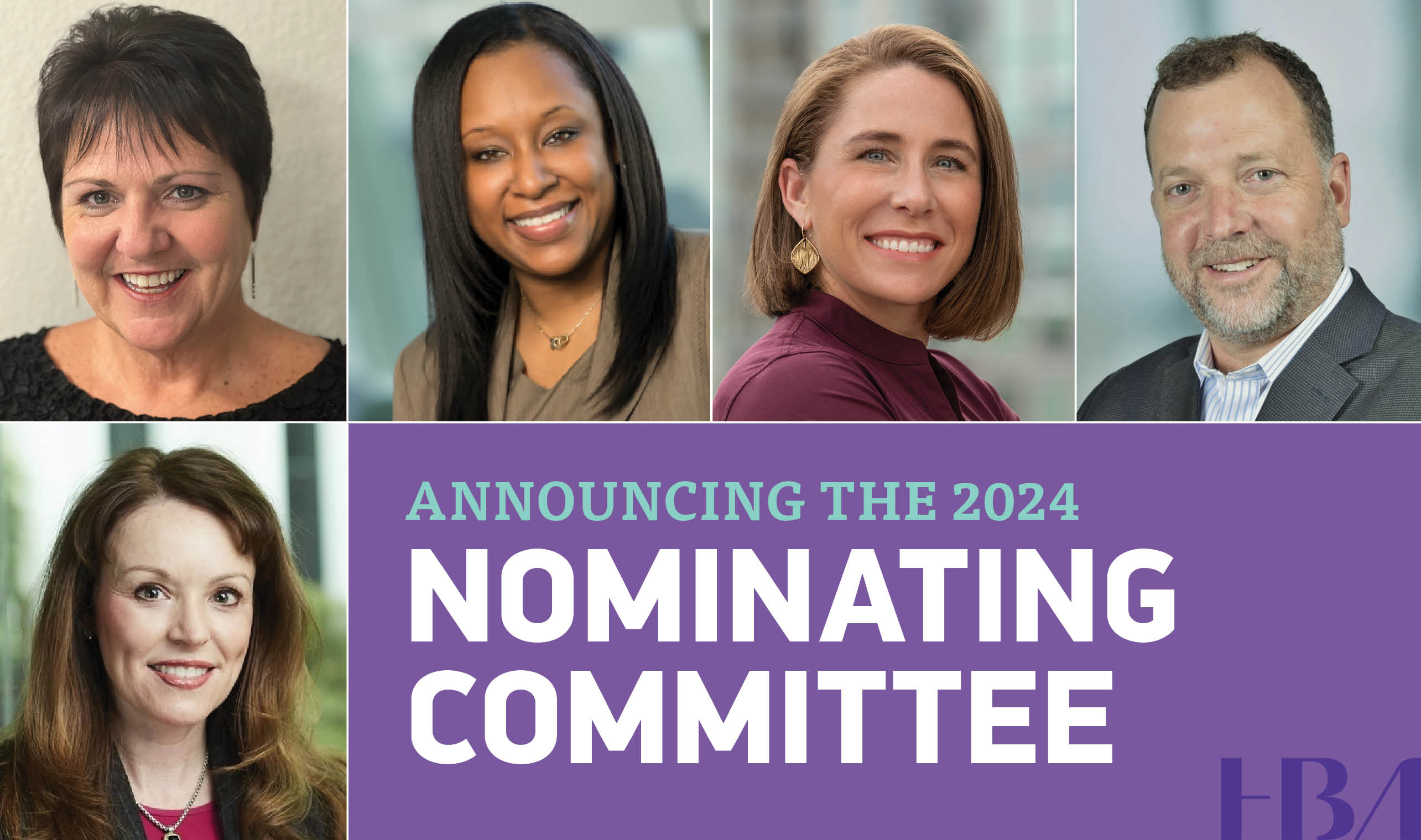 Chair: Julie Ross, President and CEO, Advanced Clinical (appointed by the Board) 
Jocelyn Allen | Head, One Finance Experience, Sanofi  
Andrea Loewendorf | Global Head Market Access Strategy and Pricing, UCB, Inc. 
Erik D. Smith, PhD | Principal, Strategy and Analytics, Life Sciences, Deloitte LLP 
Kristen Von Seggern, PhD | VP, Strategic Programs, Johnson & Johnson 
As the new Board and Nominating Committee prepare for the year ahead, we also want to graciously thank the 2023 Global Board of Directors. 
A special thank you to members completing their term of Board service: 
Gisela Paulsen, Chief Operating Officer, Harbinger Health 
Dianne Yurek, Advisor, Healthcare Strategy & Innovation