HBA Rochester: 22 August Networking Event Recap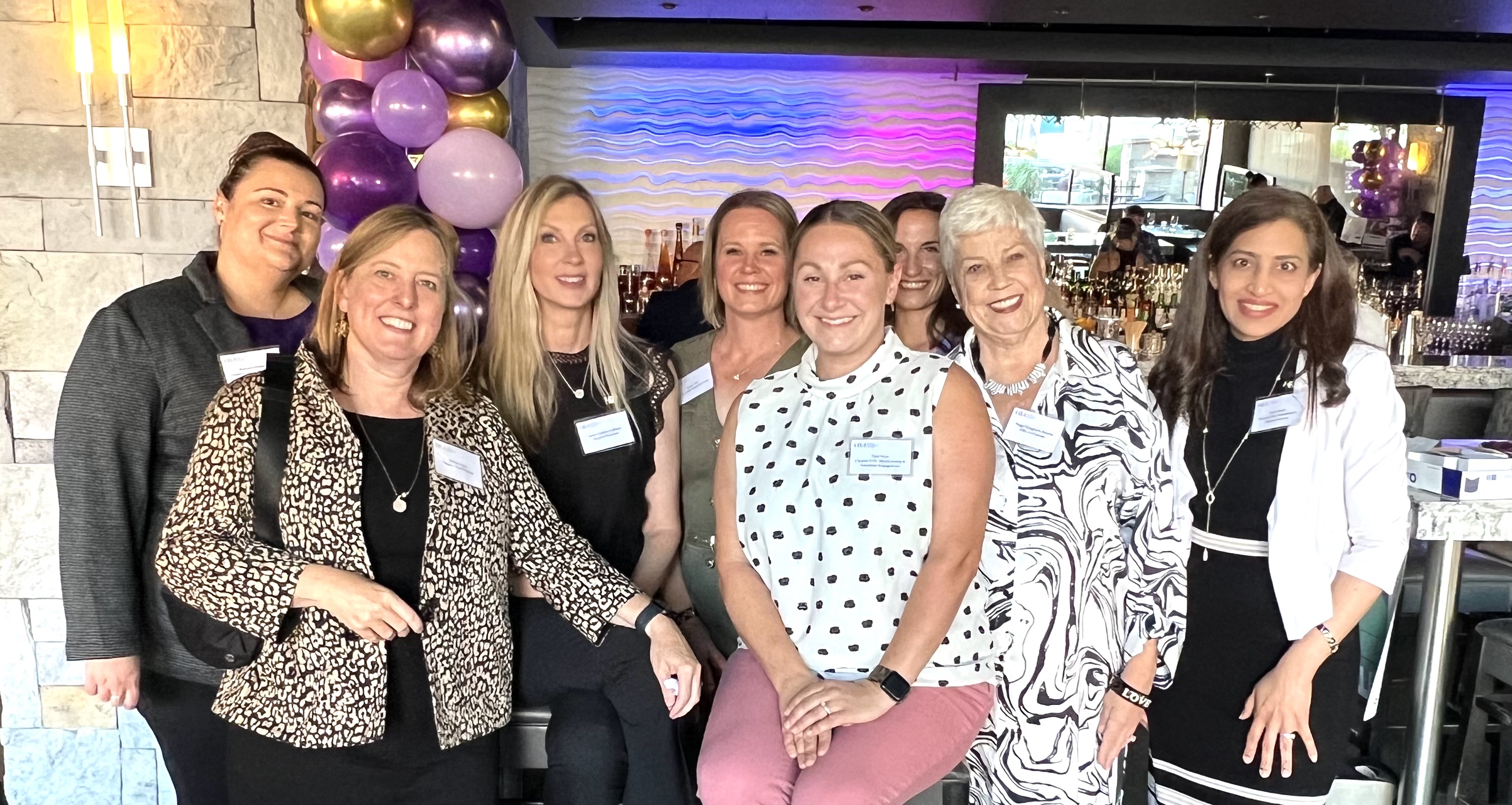 On 22 August, HBA Rochester members came together for a once-in-a-lifetime networking event held at Char Steak & Lounge at the Strathallan Hotel in picturesque Rochester, New York. This gathering was a celebratory toast to everything the HBA has accomplished since its founding in 1977. HBA Rochester was honored to be joined by HBA Founder Emeritus Peg Dougherty-Marcus, and Bob Marcus, the honorary HBC CFO during the organization's early days. Peg and Bob traveled cross-country from sunny Florida to Upstate New York to tour the Finger Lakes region and reconnect with their ancestral family in Western New York.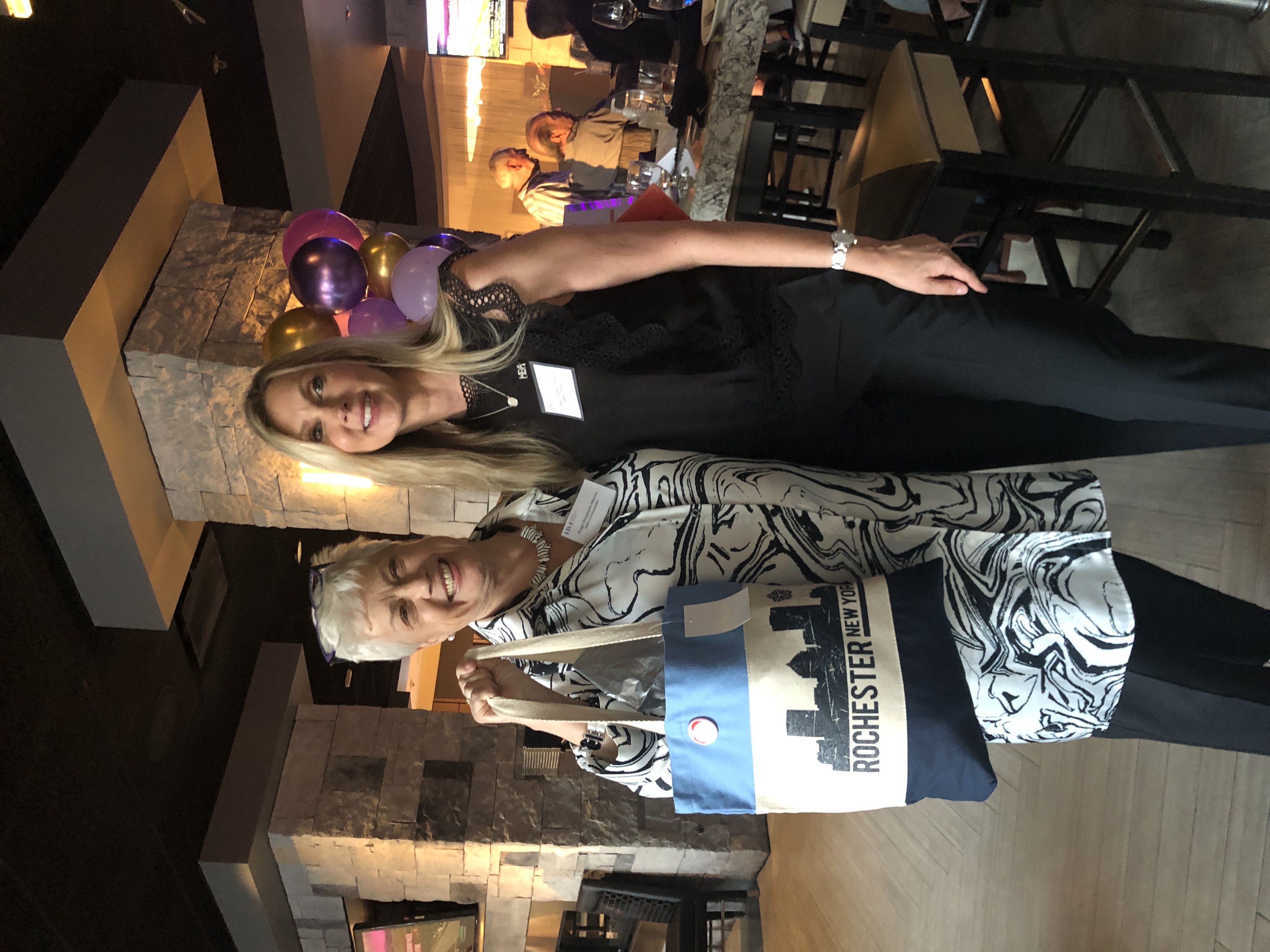 To commemorate this unique and grand event, HBA New York Tri-State Regional Chair, Kristy Aro, drove up from New Jersey to spend the evening with our honored guests and attendees. Fifteen HBA members were in attendance – including all HBA Rochester Board members and past HBA Rochester President, Marci Chodroff. Peg kicked off the event by sharing stories about the initial days of the HBA in NYC in the 1970s. We all enjoyed hearing about the defining moment that sparked the idea when Peg, Ruth, Millicent, Sheila, and Diane decided to start a movement — a movement that became the HBA.
Every attendee was a winner at the event! Peg set up a raffle for several trendy "National Women's Hall of Fame" jute bags and numerous timeless flower bouquets; each guest left the event with a gift from Peg. Rebecca Herman, HBA Rochester's Programming Director at Large, set up an area to learn about upcoming local networking and educational events. Any member who registered to participate was gifted an HBA mobile charger. 
On display at the bar for everyone to sip and savor was the perfectly purple HBA Signature Cocktail: "a blackberry-lemon, orange vodka sparkler with mint garnish." Family-style light dinner fare included the chef's favorite handpicked charcuterie selections, a creamy spinach appetizer, Char's famous cowboy steak, a decadent fresh summer salad, and macaroni and cheese. Guests enjoyed connecting with one another around high-top tables. 
Upon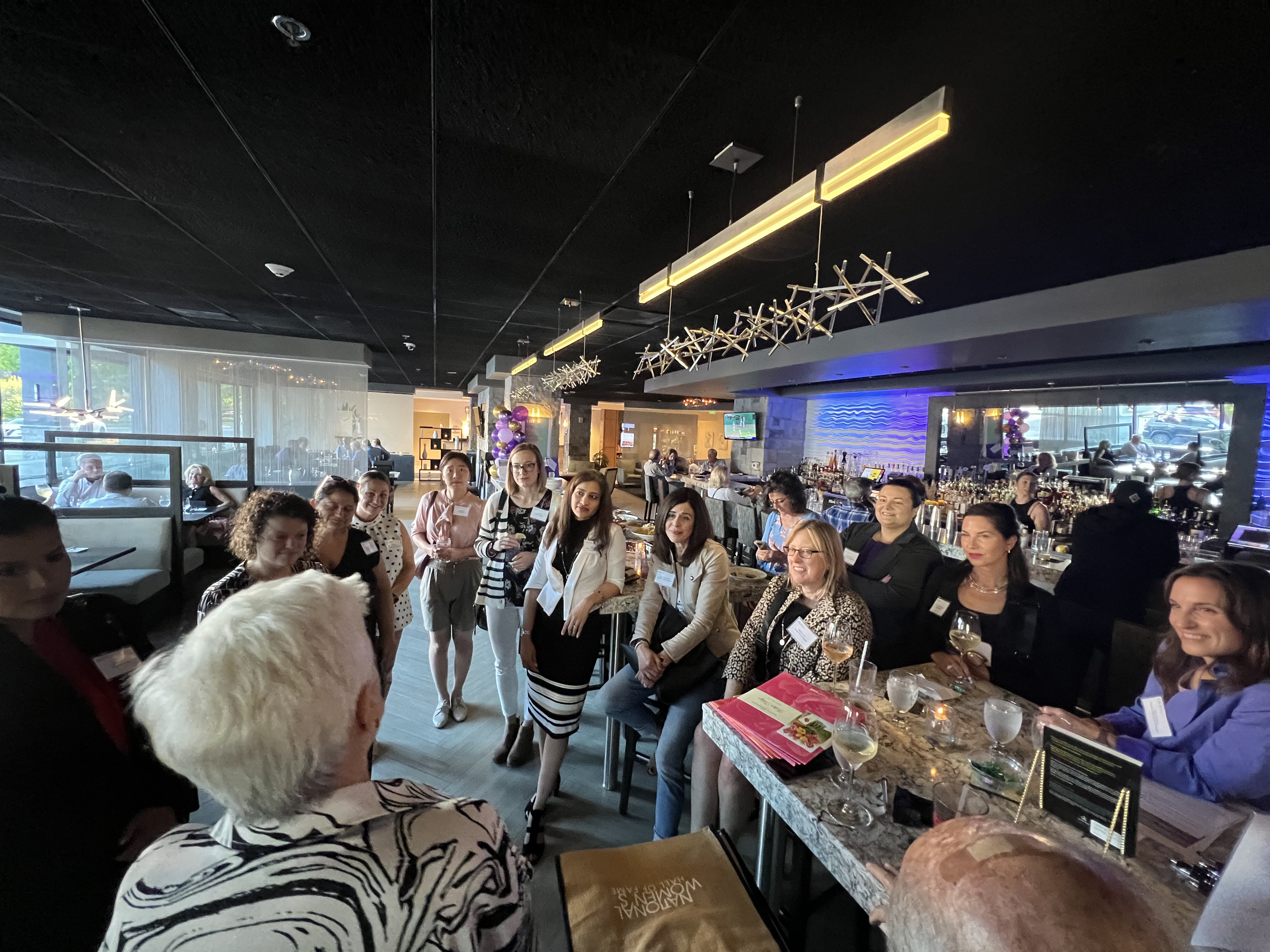 conclusion of the main event, several HBA members moved to the rooftop area to enjoy the summer sunset and foster additional connections. This was followed by a gathering around the rooftop firepit, where known connections were deepened and new ones were made. Thank you to all who attended!
Attendees: Kristy Aro, Alexandra Capodicasa, Marci Chodroff, Celia Gonser, Melissa Grey, Rebecca Herman, Carrie Karabanowski, Nipa Mody, Jessie Peters, Banu Qemo, Dorothea Sanchez, Sydney Simpson, Lori Sussle Bonanni, Yu Wang, Erin Callahan-West, Antra Ziedins-Gilbank, Peg Dougherty-Marcus, Bob Marcus.
If you are looking for the next networking opportunity to connect with fellow HBA Rochester members, join us in December for a holiday dinner! Our end-of-year holiday event will bring our local membership together to reflect on 2023 and look ahead to 2024. Details and event registration will be shared soon.  
Please continue to join us, lead with us, and help us spread the HBA mission!  We hope to see you at an event soon!