Announcing HBA's Q4 Key Liaison Awardees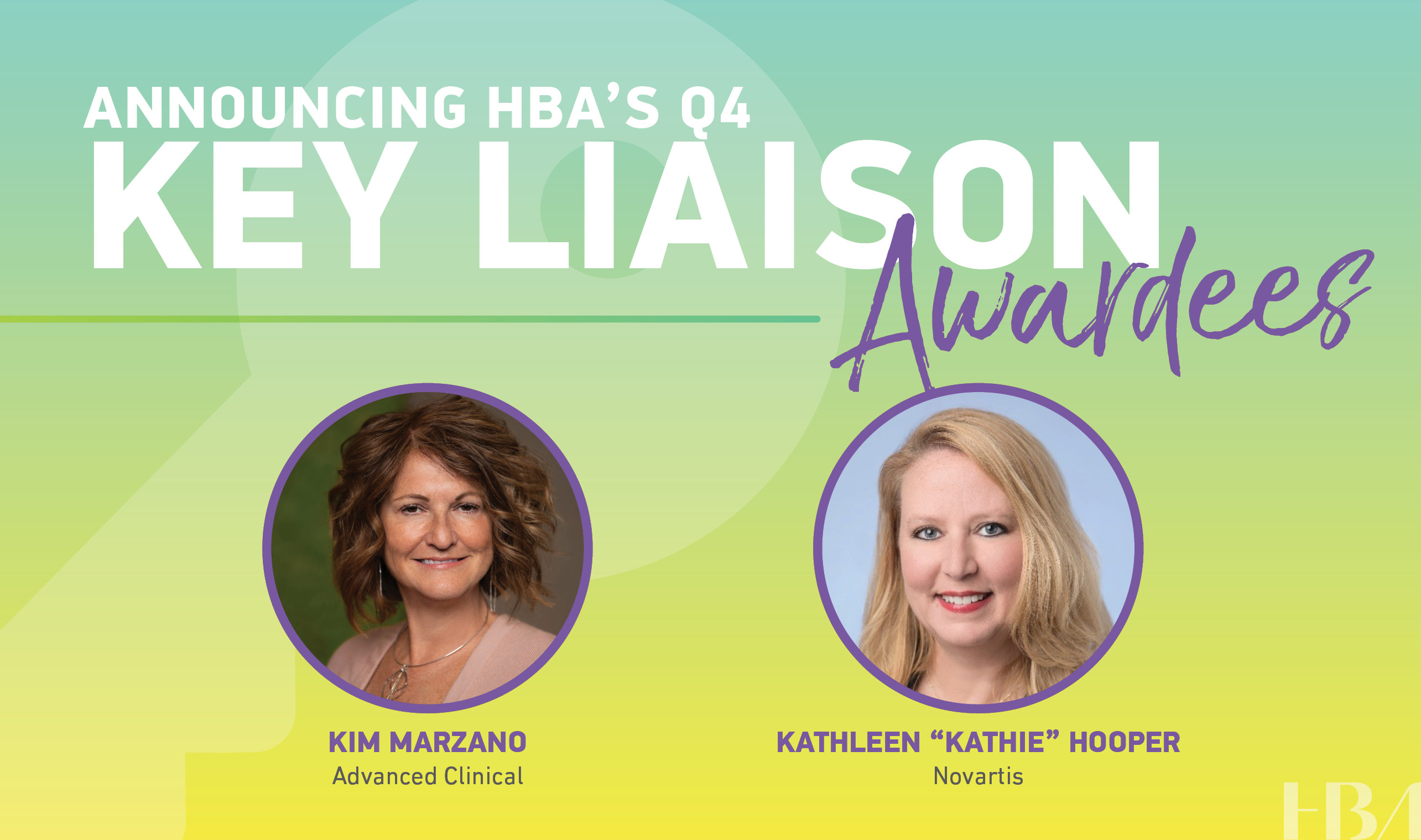 The HBA is proud to announce our Q4 honorees for the Key Liaison Awards:
Kim Marzano
Senior Director, Talent Development, Advanced Clinical
"Kim has been instrumental in keeping the HBA/Advanced Clinical partnership at its peak. She is communicative, joins all regular calls with volunteers and myself, and is a pleasure to work with. She also strives to get her members involved and get Advanced Clinical's name to shine with sponsorships and speaking opportunities. Thank you for all of your hard work Kim, and for making my job that much more enjoyable! Congratulations on your well-deserved award!" – Amanda Cortinas, Corporate Partner Engagement Account Manager, HBA
Kathleen "Kathie" Hooper
US Diversity, Equity & Inclusion Specialist, Novartis
"Novartis's Kathie Hooper is a terrific partner liaison to the HBA! It is a pleasure working with Kathie in achieving the goals of Novartis's D,E & I groups with the solutions from the HBA. Over the past year, we have 'moved-the-needle' at Novartis, the memberships and engagements reflect it in the beneficiaries and their progress. Kathie, thank you for all that you do. The Novartis and the HBA partnership has never been stronger! Congratulations on this award! " – Rob Smith, Corporate Partner Engagement Senior Account Manager, HBA
Learn more about the Key Liaison Award program here.