Dress for Success Rochester (DFSR) Express Mobile Boutique - Career Center Tour and Happy Hour Post-Event Recap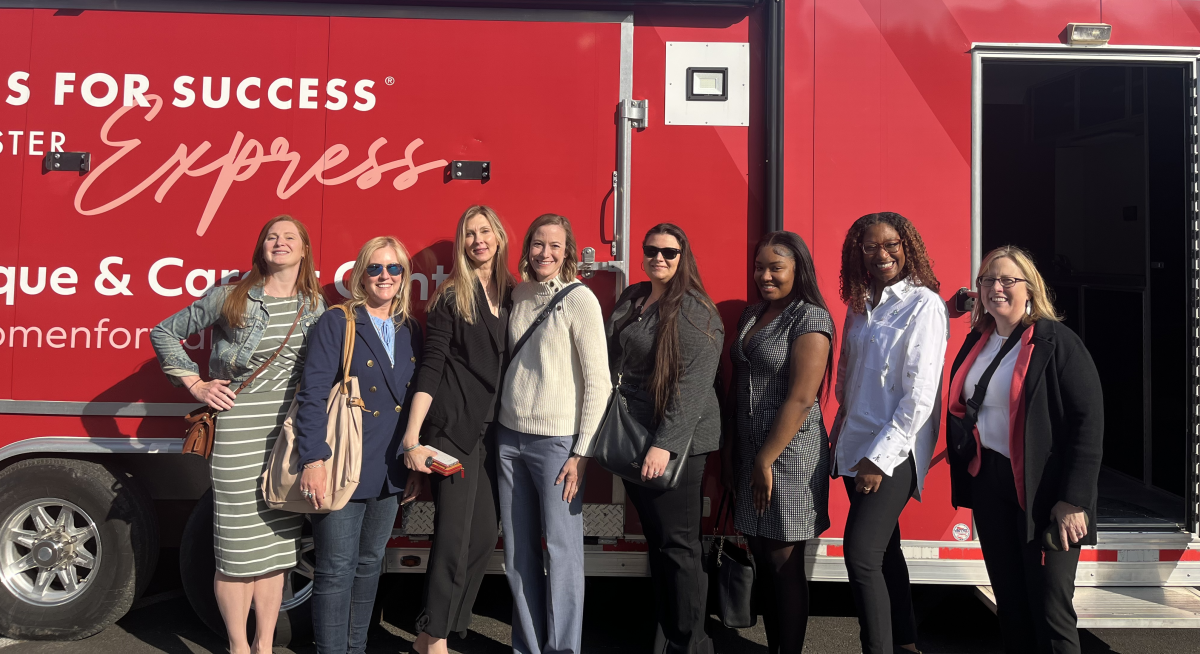 HBA Rochester recently collaborated with Dress for Success Rochester (DFSR) for an eye-opening, impactful, and inspiring evening. Attendees got to hear first-hand from DFSR CEO/Founder, Alyssa Whitfield, and Brand Ambassadors about how Dress for Success Rochester is helping to support women in creating careers for themselves on all fronts in the Greater Rochester community. As Alyssa said, "We are about much more than simply a new outfit." HBA Rochester members in attendance learned all about Dress for Success Rochester's value of "connection by inspiring and engaging their volunteers and donors to join together and support their clients in building confidence and helping to remove barriers to employment." We greatly appreciate our HBA members who expressed interest in a "give back" event aimed at supporting a local organization within our community that is also aligned with our own core mission and values. We thank Dress for Success Rochester for their willingness to partner with our Programming team, our Programming Director at Large Rebecca Herman, and our Lead Networking Coordinator Erica Mann-Tallon to deliver this first-of-its-kind collaborative event for our chapter.
Supporting an organization such as Dress for Success Rochester is integral to our ability to serve our community and help further the advancement and impact of women in the business of healthcare. HBA Rochester is looking forward to this continued partnership!
Pictured at the Dress for Success Mobile Boutique and Career Center, left to right:
HBA Rochester Event "Walk With Me" Coordinator, Mallory Scott 
HBA Rochester Lead Networking Coordinator, Erica Mann-Tallon 
HBA Rochester Chapter President, Antra Ziedins-Gilbank
HBA Rochester Corporate Partner Engagement Coordinator (QuidelOrtho), Jessie Peters 
HBA Rochester Programming DAL, Rebecca Herman
DFSR Fund Development & Community Relations Manager, Chanel Weaver 
DFSR CEO/Founder, Alyssa Whitfield 
HBA Rochester Chapter Vice President, Melissa Grey 
Interested in joining HBA Rochester for in-person networking engagements? Register now to join HBA volunteer Mallory Scott for a morning walk through beautiful Highland Park in Rochester, NY! Mallory walks nearly every day through Highland Park and is excited to kick off this new and exciting networking offering. Please join us and connect with local HBA members and learn more about HBA happenings, both locally and globally. These gatherings have a reputation for forming long-lasting friendships with women in all areas of healthcare and providing a sense of what HBA membership is all about. Enjoy beautiful scenery, fresh air, and great conversations on a day that works for you by attending Walk With Me on Saturday, 22 July and/or Walk With Me on Saturday, 12 August. We hope to see you there!