LinkedIn Live featuring 2022 HBA ACE Award Winners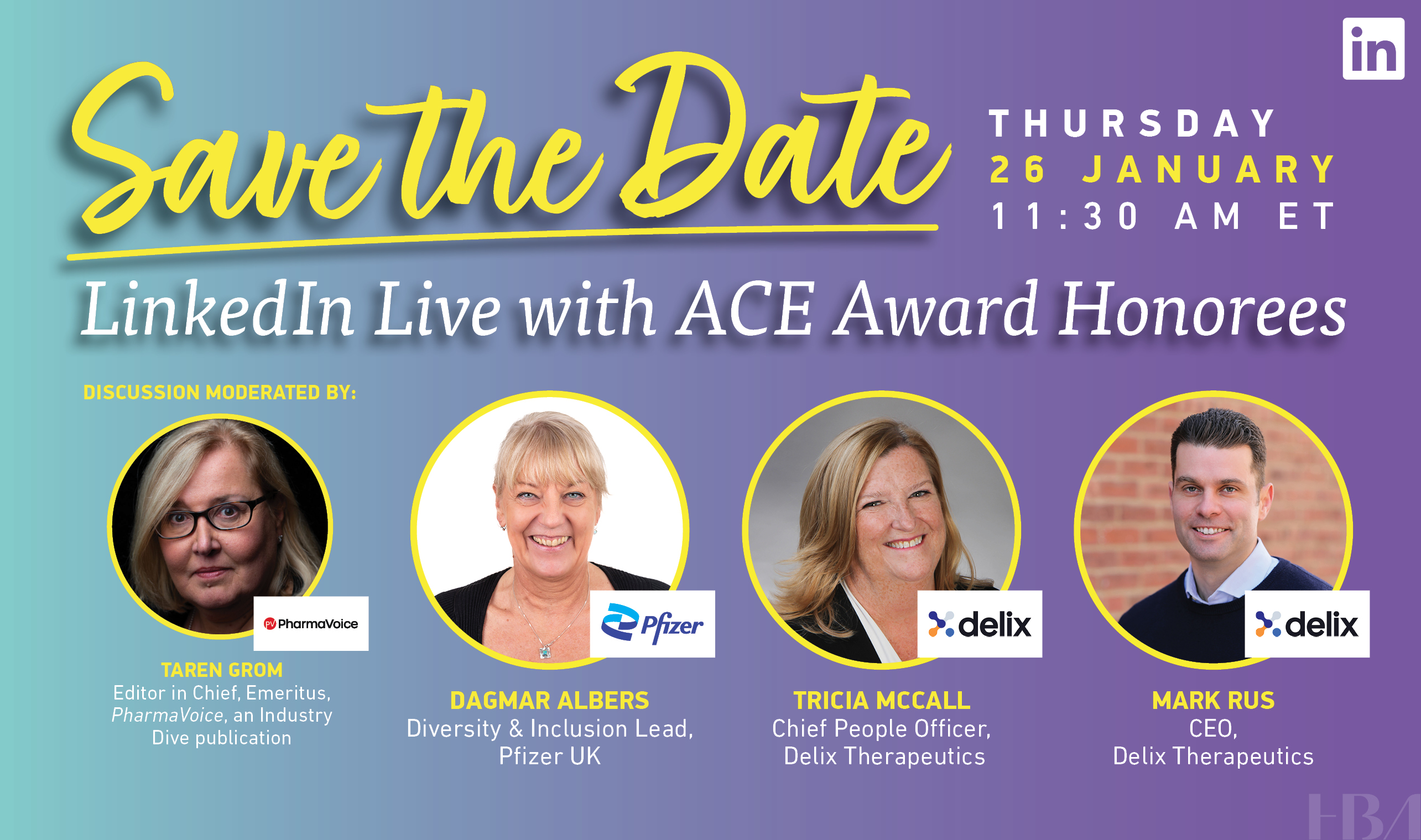 Join us for a LinkedIn Live featuring 2022 HBA ACE Award Winners
Thursday, 26 January, 2023 - 11:30 AM ET  
Don't miss this chance to learn from these award-winning initiatives so you can drive similar impact in your own organization.   
Join the HBA live for a conversation with influential leaders from Pfizer UK and Delix Therapeutics to hear how these 2022 ACE Award Honorees implemented their impactful, results-driven programs that are advancing women in the workplace  
Engage with Delix Therapeutics CEO Mark Rus and Chief People Officer Tricia McCall about their "Culture from the Start" initiative that has achieved impressive results: an executive team equal in gender representation, two-thirds of the 2022 hires identifying as women, and zero turnover since launching the company in 2019..   
You'll also get the chance to hear from and talk with Pfizer UK's Diversity and Inclusion Lead Dagmar Albers whose efforts drove a significant reduction in the pay gap and also boosted a double digit increase of female applicants for senior roles. 
This 45-minute discussion and live Q/A will be moderated by Taren Grom, Editor in Chief Emeritus, PharmaVoice, an Industry Dive publication.
Click here to join the live stream!
Click here to add this event to your calendar!