Coronavirus has forced most of us to work from and stay at home since mid March 2020. As we can't meet in-person, the HBA Berlin team has set up a virtual Get-together Session happening every two weeks to stay in contact with our members.

Our first session was mainly focusing on the following question: What do you think we will remember if we look back in one year's time? What will stay?
 
We asked our members to share:
Best practices you adapted at home
Your favorite moment the last two weeks
What worked well? What would you not recommend?
We laughed, played Telco-Bingo and learned that the new situation - to permanently work from home is a challenge for all of us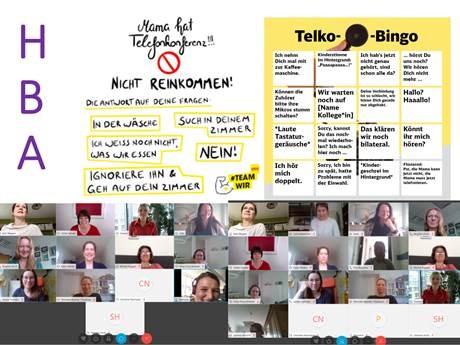 For every session we will pick a topic related to the current situation. One of our next topics will be "Being present in front of the camera - how do I build up a relationship virtually".
 
We will keep you posted.