By Sreeja Varghese
St. Stephen's Green Club, Dublin 2, 4 December 2019
The HBA Ireland December event, sponsored by Evelyn O'Toole CEO of CLS, welcomed members and friends of the HBA to this exclusive networking event at the St Stephen's Green Private club. Attendees from companies (full list below), small businesses and entrepreneurs came to connect at the event that featured a talk from Dr. Sandra Green, president of Irish Doctors for the Environment (IDE). Dr. Green shared the fascinating and alarming stats on the impact of climate change on patient's health here in Ireland.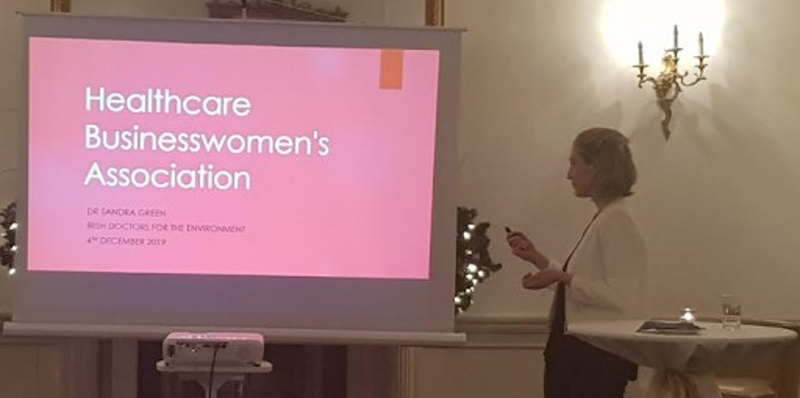 With the increase in technological advances and a fast-growing population of 7.7 billion today, our demands for consumption of food, water and energy resources are very high. The challenge to provide for everyone makes each person ever so slightly vulnerable. The IDE team defines climate change as a health issue and are taking diligent actions to tackle this crisis as a step towards the greatest global health opportunity in the 21st century.
What is the health crisis in Ireland today and what can we do?
The air we breathe…
Dublin is still the 40th most congested city in the world. The traffic has caused a stark increase in the level of pollutants. Health problems like COPD, stroke, heart attacks, lung cancer and even air pollution-related premature deaths are on the rise in Ireland.
What can we do? Choose active travel like walking/cycling or use electric vehicles. This will directly improve air quality and also contribute to a healthier lifestyle.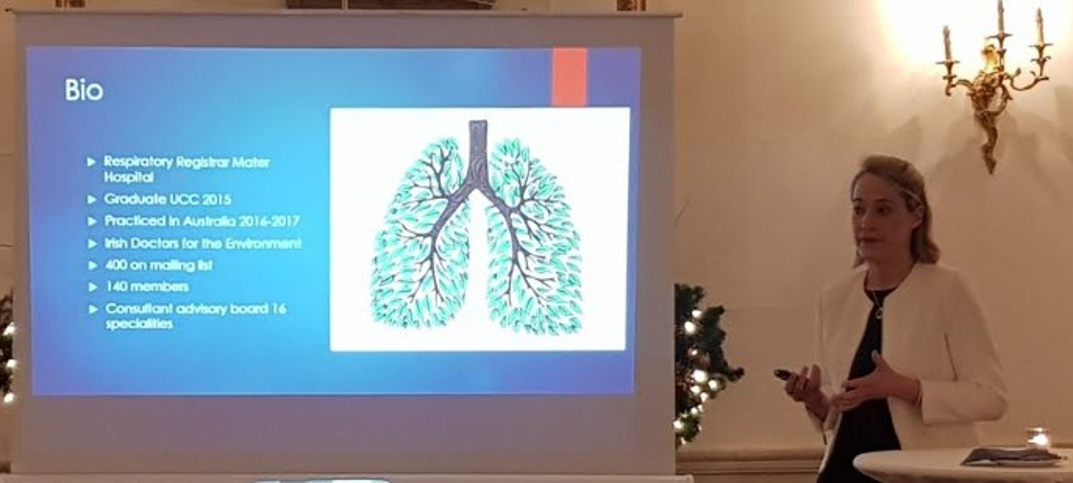 The food we eat…
Livestock for meat industry takes 80% of the global agricultural land yet only contributes to 20% of the world's calories. Extensive deforestation and the use of chemicals have eroded away the earth's topsoil, leaving us with just enough to use for the next 60 years of agriculture.
What can we do? Choose a more plant-based diet with whole grains, vegetables and fruit. Reducing the demand for meat (especially red meat) will shift agriculture back to more sustainable patterns. Furthermore, always choose reusable cups, bottles, cutlery, bags whenever possible.



 

Our healthcare, our voice…
Recurrent heat waves and flooding due to a rise in sea levels and heavy rainfall have led to a surge in A&E admissions. Cases for severe sunburns, infectious diarrhea and other diseases have increased in the past decade. The worst affected are the elderly and homeless people. We need a resilient healthcare system to better provide for our community.
What can we do? Unite behind science. Amplify your voice and demand action. Get political: vote for green politicians and policies to improve the environment. 
The changes we make today will impact our future generations. So when it's that time of the year again to make our new year resolutions, let's take a step to tackle this global crisis together while we still can.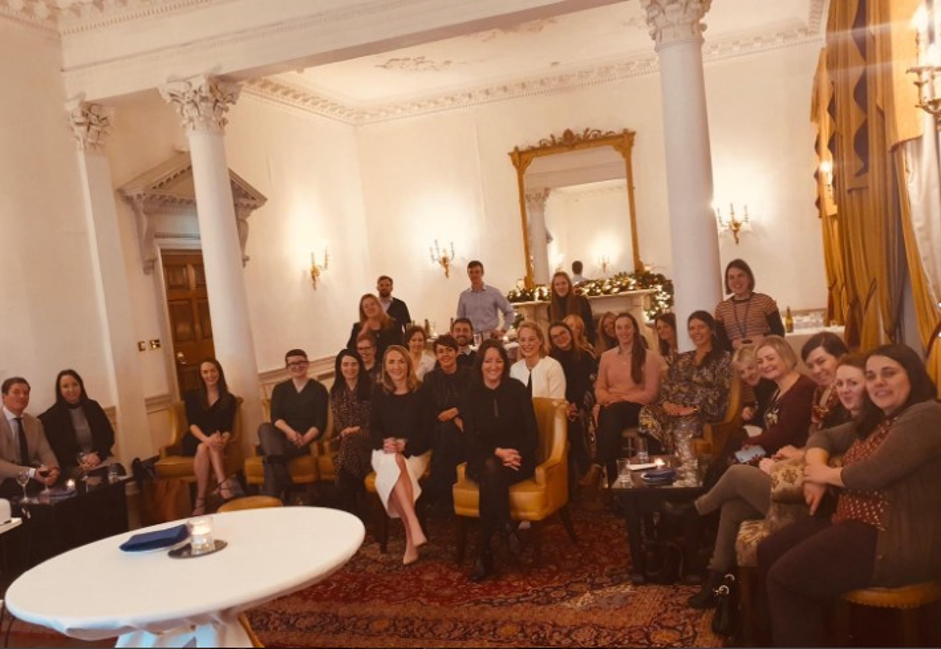 Event attendees: Amgen, BMS, Cardinal Health, EY, Health Data Specialists, Innovate solutions, Irish Doctors for the Environment, KPMG, MSD, Mobile Medical Diagnostics, Pfizer, Pharmalex and RSCI. 
Get involved with the HBA: HBA teams and networks are growing, so become part of our 2020 vision. More about the HBA