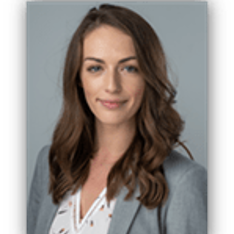 Rachel Soriano
members & volunteers DAL, HBA Dublin 
Cordis sales executive, Cardinal Health 
Rachel is a cardiovascular and endovascular sales consultant, covering a vast territory in South UK.  She graduated from Miami University in Oxford, Ohio with a BS in nutrition, chemistry and life processes, as well as a minor in sport management. Rachel immediately joined Cardinal Health, a Fortune 15 company at the global headquarters in Columbus, Ohio. There, she received industry experience within both acute and non-acute platforms. Through exposure in the U.S. pharmaceutical space, laboratory pathology and clinical diagnostics, Rachel has diversified her scope within the healthcare ecosystem. She is passionate about working effectively with medical professionals to ultimately, improve patient care worldwide. Since her big move to Dublin in 2019, Rachel volunteers for Healthcare Businesswomen's Association as the appointed director at large of members and volunteers.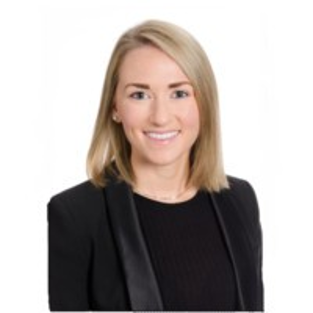 Dr. Rebecca Holland
marketing & comms DAL, HBA Dublin
senior consultant, Health Sciences, EY
Rebecca is a qualified medical doctor and management consultant with over four years professional experience. Rebecca graduated from University College Cork in 2015 with an Honours Degree in medicine. She went on to work in Australia before returning to complete a commercial postgraduate qualification in Smurfit Business School in 2017. During this time she gained experience in the Life Sciences Industry, with a role as marketing advisor for APC Ltd., a pharmaceutical contract research organisation. She joined the EY Health and Life Sciences team last year, with previous projects including formulating a European multi-channel marketing optimisation strategy for global haematology drug across G5 markets and providing advisory and health planning services for the Irish health sector.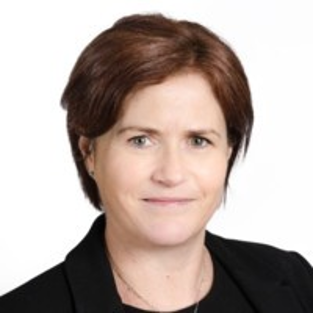 Michelle Cuddigan
vice president, HBA Dublin
executive director, life sciences advisory lead, EY Ireland
Michelle is an executive director in EY's global life sciences team and she leads EY's life sciences advisory business in Ireland. A pharmacist by background, she has worked in R&D in the UK and US with Pfizer, delivering global development programmes in a number of therapeutic areas. She is also a member of EY's EMEA cell & gene therapy advisory team. Michelle also serves as vice president (voluntary position) of the Irish chapter of the Healthcare Businesswomen's Association. As a consultant, she has worked with Global Pharma clients across various business areas including R&D strategy, acceleration of product development, strategic outsourcing, regulatory affairs, quality management and medical affairs. Michelle is passionate about D&I in the health & life sciences sector – not just gender parity but also neurodiversity. She believes that harnessing the skills in a truly diverse team leads to a better outcome for all in an increasingly data-centric world. Michelle holds a BSc(Pharm) – Trinity College Dublin and an MBA from the Open University, UK.