This program is a signature offering that provides individualized and structured growth opportunities in a collaborative and safe environment. The program runs for seven months from kick-off to close (March through October).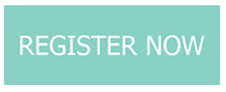 HBA members can sign-up to be a mentor or a mentee. Mentors are leaders across the healthcare and pharmaceutical industries who are passionate about helping mentees build critical business and values-based leadership skills to enhance their organizational impact. Mentees are early to mid-career professionals, seeking active mentorship to augment their professional development. Mentoring circles are typically composed of two mentors and four to six mentees, who meet on a monthly basis. The 2019 mentoring program had women from more than 45 companies and 30 functional areas.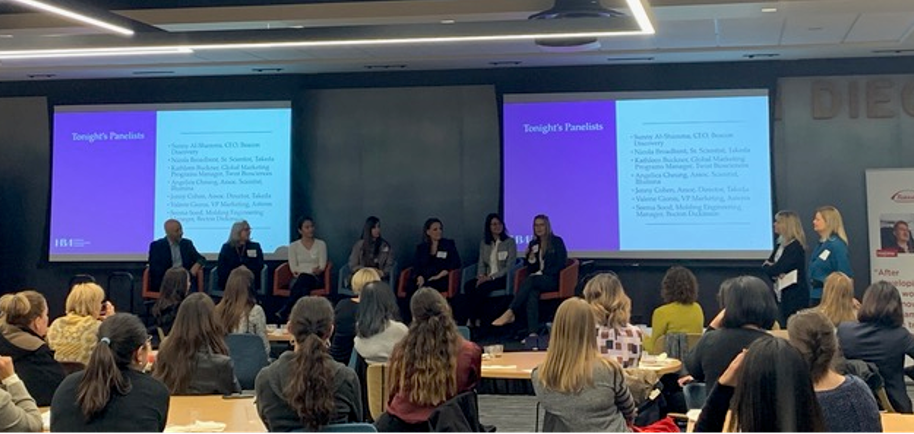 Participants from the 2019 HBA Mentoring Program speaking on the panel at the Meet the HBA event, hosted by Takeda on 9 January 2020
Participants from the 2019 program all agreed that it was valuable to their professional development:
"The mentoring program has provided me invaluable tools to further build my personal power and leverage my strengths. This has translated to increasing my impact on projects, within teams and the greater scientific community."  
– Jenny Cohen, associate director, Takeda
"The mentoring program enabled me to evaluate and analyze my professional opportunities and challenges through a wider lens; not only with the guidance of the mentors facilitating our group but with the open and honest sharing that happened between the mentees in my circle. The expertise and professionalism of our mentors and the relationships created with my fellow mentees have been invaluable and provided me with tools to further advance my leadership skills and professional development."
– Valerie Gionis, vice president of marketing, Asteres
"Coming together in the mentoring circle with people of all different sorts of backgrounds in a safe environment helps you understand that you are not alone in your challenges. This makes you stronger as others with similar experiences are able to empathize with you and this helps you to stop personalizing these issues. They now become areas of professional development. Further, the HBA Mentoring Program gave me access to two mentors in VP positions who are very personable and this was very beneficial. They pushed me to set high goals and to believe that my goals are achievable."  
– Seema Sood, molding engineer manager, Becton Dickinson
"The mentoring program was instrumental for me during a time of career transition. I learned much through the group interactions and appreciated the candid conversations and open lines of communication in a circle of trust. I believe my journey would have been different if that fantastic group didn't encourage me to step out and try new things. Helping one another navigate career highs and lows is a growth experience. I look forward to giving back as a mentor and fostering the same kind of relationships with a new group of career-minded women."  
– Kathleen Buckner, global marketing programs manager, Twist Biosciences
The deadline to sign-up is approaching soon — register now to secure your spot.