Feelings after connecting with an incredible audience at HBA European Leadership Summit. Invited blog post by Runa Khan, founder of Friendship NGO
Taking Action: Realization Leads to Responsibility
8 October 2019, Paris, France
Dear All,
It was my great pleasure to talk in front of an incredible audience of esteemed healthcare industry professionals, at the HBA European Leadership Summit in October. I was overwhelmed by your appreciation and response. I could see in your eyes, the strength you carried and how you were working to make the world a little better every single day with your own unique leadership.
I have said it a lot of times before, being a woman in this world, one needs to work twice as hard as men, to be taken as equally good. You were not only competing against your own inertia but also against the social norms, gender roles of a thousand years. I was so proud to have so many strong women around me that day.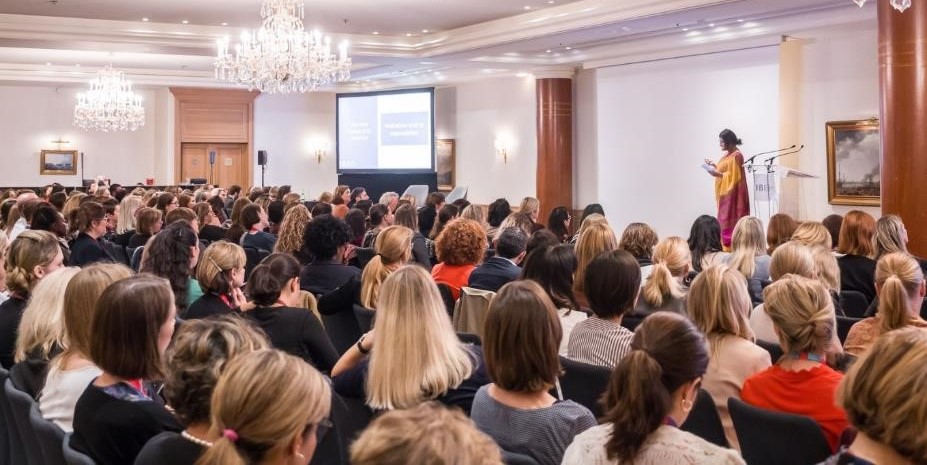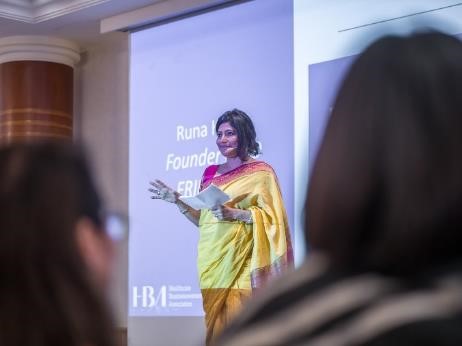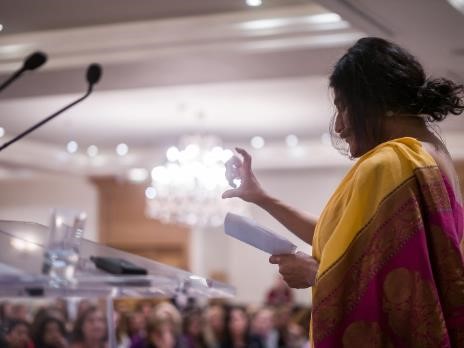 18 years ago, I dared to take the leap of faith – to start the first ship hospitals in Bangladesh to serve some of the most vulnerable and climate change impacted people. From the glass cage of a 600-year-old privileged traditional family, my journey of breaking the chains of my written destiny was filled with unexpected challenges. But I soon found my strength in seeing how strong women are taking a step forward with the help we took to them. Farmers, community medic aides, legal help, relief volunteers, teachers - we had amazing women in every role-taking our program forward. We know we must do it together, which is why all of our programs include both men and women in the groups. 
Today our program is reaching out to 6.5 million annually to people all over Bangladesh, addressing the basic service needs of some of the most vulnerable and yet most courageous people. I am looking forward to hearing more from HBA leadership summit participants and discuss potential collaborations. I need all of you with me on this journey and I am sure there is a lot that we can help each other with. 
Please click here for further information on Friendship NGO and its programs.