Merck, Aubonne, 11 July 2019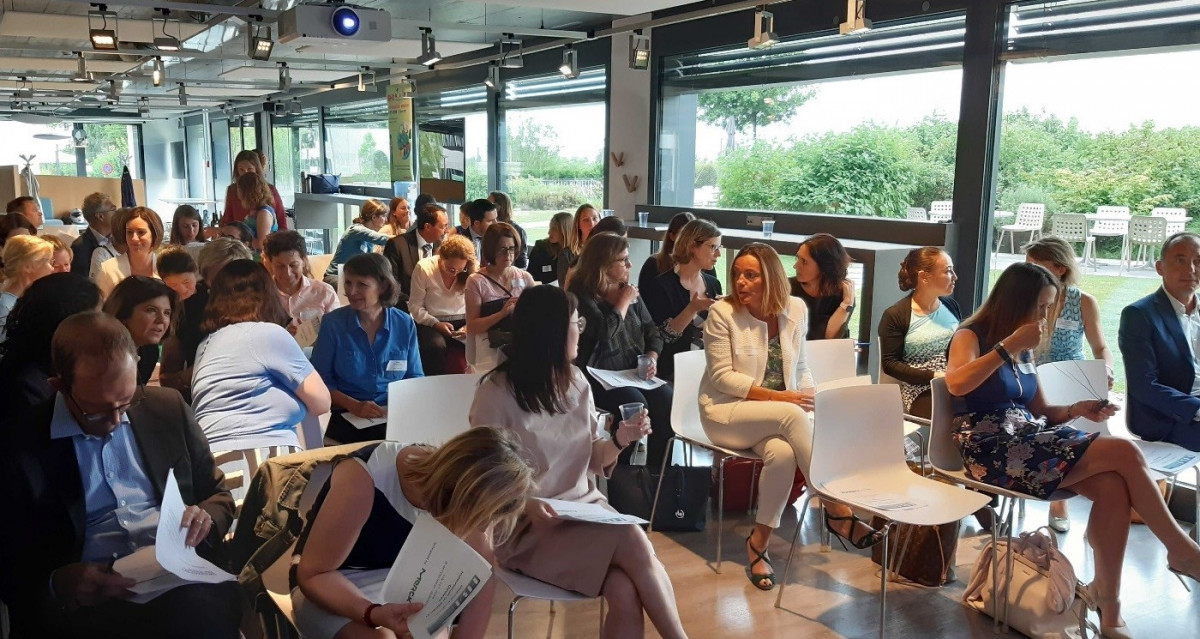 HBA Suisse Romande partnered with Merck to bring together four expert panelists who shared their views on the topic of the day: Innovation in Medical Devices.
Moderated by Sue Herbert, global head of strategic excellence at Merck, the panelists engaged in lively discussions related to 'the 'next big thing' in medical devices, how to promote patient engagement and adherence to treatments, the love-hate relationship between big pharma and tech giants and how to value competition.
Mark Green
senior director, diabetes EMEA, Medtronic
Medtronic is in the business of type I diabetes. Mark took us through the pipeline of devices and the input forces that are establishing standards at Medtronic today. 
The expectations that patients have when it comes to devices have been set by Apple or Android. However, in medical devices, although regulation is a significant constraint, the high standards for healthcare user interfaces have the benefit of raising the bar in terms of quality and ergonomics. 
The goal in diabetes management as Mark puts it, 'is to be as much like the human pancreas as possible. Ideally, he could imagine a single device that is able to achieve closed-loop regulation, deliver insulin, act as a coaching device (giving actionable insights and correlating lifestyle actions with clinical outcomes) and be integrated into daily life (i.e. on your iPhone).
In the future, Mark says, "We will have our clone in the cloud solution, a digital twin that will use past data to model how you will react. It will be about personalized performances, and not about the average behavior."
There is a shift away from using 'averages' and moving more and more towards personalization which will benefit patient usability, insulin performance and costs.
Eric Chanie
director, head of innovation, medical devices & services, Merck
An electronic engineer by training, Eric walked us through the digital health landscape and innovation in these areas. 
His vision of connected healthcare and automatic drug injectors coupled with cloud data storage and additional digital coaching are a goal in providing closed-loop therapy. 
Embedded bionics were mentioned as becoming the next big 'in demand' product, with large tech corporations already having a head start. 
Eric spoke about a simplified digital ecosystem map, with a patient-centric focus that showed the enormity of different players ranging from patients through to physicians.
"The relevance of artificial intelligence (AI) and big data in helping clinicians make the correct decision."
AI can be used as an aid to doctors who cannot keep up with all new clinical research data, offering patients the best of the best.
Helen Yuanyuan Cao
marketing director, BDB EMEA, Becton Dickinson
As an executive from the life sciences industry, Helen reminded us that the market for medical devices is $400 billion USD globally. 
Given that home care is a major growth sector, with more and more healthcare moving away from hospitals, patients are becoming more savvy with all the tools at their disposal and medical devices are increasingly finding their way into people's homes and daily lives. 
Helen described value-based care, where a pay-per-outcome strategy could be beneficial for patients.
"Overall trends drive marketability of a product, more than the actual product or its innovation."
She discussed how chain connectivity will be found at every stage in healthcare:

Results connected directly to your doctor
AI informed decisions
Block chain for medical records safe-keeping and transfer
Personalized care
Helen sees a reduction in prescribing errors as a major benefit of connected healthcare.  
Sabine Vuiller-Fonteneau
global distribution product quality and regulatory compliance, Intuitive Surgical
Sabine has expertise in Good Clinical Practice, Quality Assurance and Regulatory Compliance at global and regional level in medical devices and pharmaceuticals. 
Sabine introduced Intuitive Surgical and the da Vinci® Robot, a Robotic Assisted Surgical System which enables surgeons to undertake minimally invasive medical interventions. She highlighted the know how of the company in creating and validating the system in more than 66 markets around the world.
She also emphasized that in the context of medical device innovation, robotic-assisted systems help surgeons by providing single access for many instruments.
This innovation has been incredibly successful since the surgeries are undertaken via the use of vision technologies through 3D views, for instance, to facilitate intervention in narrow spaces.
However, surgeons must be trained to use these instruments by controlling them with the modular dynamic arm.