Throughout this past year, HBA Indianapolis has had many organizational partners and sponsors who have supported the chapter in many ways. Whether it has been their support as a Corporate Partner, Chapter Sponsor, or individual program contributors and support - we would like to thank all of those individuals and organizations who contributed to HBA Indy.  
HBA Indy – Corporate Partner Support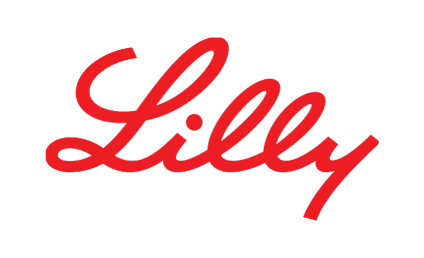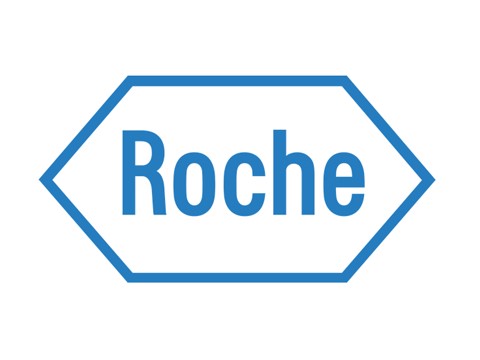 The three main Corporate Partners supporting the HBA Indy chapter - Eli Lilly and Company, VMS BioMarketing and Roche – have been instrumental to our chapter success and program effectiveness. These companies are truly dedicated to the advancement of women in healthcare and have many individuals who volunteer for our chapter and engage in programming. We would like to congratulate Eli Lilly and Company on being a 2019 ACE Award Winner, which is a testament of their hard work and dedication to achieving gender parity. Roche has worked with our chapter this year on many different ways to work internally and have their members get the most out of HBA programming. We are excited to find new ways to partner with the internal women's network at Roche and extend our outreach with other business resource groups at the organization.  
"As the Roche Ambassador for the HBA, I have had the opportunity to work with members of both the HBA and the Roche Diversity and Inclusion Business Resource Groups (BRGs) to collaborate and create events, which meet the goals of both organizations. By understanding the objectives of each of the BRGs, it has allowed us the opportunity to put those needs first, find other organizations with similar needs and join together to create some powerful events. While the results of most of our work will be seen in 2020, 2019 was an impactful year for building connections and laying a foundation. I have had the opportunity to meet some amazing people and I am so excited to see the results of our work together."
-Kimberley Ward
group marketing manager, Roche Diagnostics 
Roche Ambassador, HBA Indianapolis 
VMS BioMarketing has been consistently supportive through our programming and our partnership. 
"The HBA has been instrumental in providing development and leadership opportunities for our organization. Being and independent entrepreneurial company, the HBA provides our team with broader experiences for personal and professional development beyond the four walls of VMS. The HBA's ability to connect our women to other women in healthcare and expand their networks, in addition to providing a safe environment where they can grow, learn new skills and take on leadership opportunities without the pressure, continues to be the most highly valued benefits the HBA can offer our organization."
-Abby Mallon
SVP - strategic account management and chief compliance officer, VMS BioMarketing
Executive Advisory Council, HBA Indianapolis 
We are thankful to have such wonderful corporate partners supporting our chapter and we continue to be dedicated to providing the program and educational opportunities to help our members succeed and achieve their career goals.  
"Transitioning into the healthcare industry 10 years into my career meant I had a lot to learn and a network to build. Just days into joining VMS, a woman-run company, I was encouraged to join the HBA. Immediately I found value in the diverse programming, some healthcare focused, others centered around female leadership and growth. Additionally, my experience participating on the HBA Board of Directors as a Corporate Liaison has not only expanded my network, it has exposed me to the many ways one can participate in the HBA and expand their skills outside of their typical work responsibilities. These growth and leadership opportunities create more connected, well-rounded employees."
-Lauren Dwyer
director, strategic account management, VMS BioMarketing
VMS Biomarketing Corporate Ambassador, HBA Indianapolis 
 
Chapter Sponsors

Our chapter also would like to highlight and thank Navigant, who not only has been a major supporter of our programs throughout the year, but has been an official Chapter Sponsor in 2019 and will be continuing in 2020 as well. Employees from Navigant serve on our Board and Executive Advisory Committee, and many dedicated members.  
Additional Supporters
We appreciate all of the additional organizations who have supported our chapter in one way or another. Barnes and Thornburg have been a great support, offering to host and sponsor multiple events this year. They also will be sponsoring and hosting our 2019 End of the Year Gala which is on Nov 21st, which individuals are encouraged to save the date and attend to learn about our fantastic year as a chapter- and those who have been dedicated to our mission and success. Skyline Club of Indianapolis has also hosted co-events with HBA Indy each year and sponsored an additional event in 2019.  
Whether it means they have hosted, provided panelists or resources, or that they have sponsored specific events- we would like to recognize the additional organizations below for their support:
Barnes and Thornburg
Skyline Club
Community Health Network
Moyer Fine Jewelers
OneAmerica
OneIndiana Financial Group
Eagle & Fein, P.C.
Pass the Torch for Women Foundation
Purdue University Graduate Women in Business
And more
Thank you for all of the support provided to HBA Indy in 2019.