Content provided by Tatlin Resetich, of Purdue Healthcare Advisors and marketing director at large of HBA Indianapolis
HBA Indianapolis would like to congratulate Brittany Mani as our Leader of the Month for October. Brittany volunteers her time to the HBA Indianapolis marketing committee and she currently works at Eli Lilly where she has worked for just over three years. About five months ago, she joined the Indianapolis area team at Eli Lilly as an associate consultant in U.S. rheumatology marketing.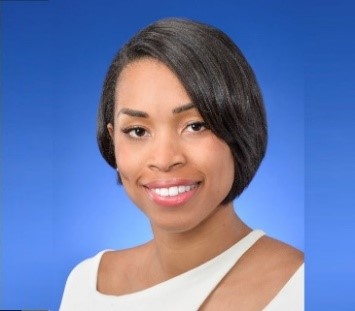 Brittany G. Mani, PharmD, RPh
associate consultant, Baricitinib HCP marketing
Eli Lilly and Company
Brittany received her Bachelor's Degree from Indiana University and her Doctor of Pharmacy from Howard University, where she first attended HBA events as a pharmacy student interning at Baxter. She was able to join as a member through corporate partnership when she started working for Eli Lilly. Upon her shift to Indianapolis, she began working with the HBA Indianapolis as a volunteer leader on the marketing committee.  
Upon joining the committee, Brittany was quick to identify new methods which we can reach our members and how we can work to strengthen our membership outreach within corporate partners. Along with her wonderful ideas, Brittany has a strategic mindset and is able to ask the right questions to keep us on track to meeting our goals or targeting our communication. When asked about why she joined the marketing committee team Brittany said: "My passions and interests are aligned with the HBA's mission and I have a sudden appreciation due to my current role in how powerful marketing can be." She also discussed that she has "…learned so much through observation about how dedicated corporations like Lilly are to improve gender parity in the workplace. What I enjoy most is working closely with a team that is committed to doing the hard work outside of their daily jobs and life to keep this priority alive."
Brittany aspires to one day work for a marketing team outside of the United States. When she is not working or dedicating her time to HBA Indianapolis she also volunteers in other capacities. One of her favorite volunteer roles is serving as a pharmacist for the Rophe Free Clinic in Indianapolis, where they provide comprehensive healthcare services to those underinsured or without insurance. In her free time, she enjoys traveling the world with her husband and spending time with her family in Indianapolis and Chicago. She is a new mom to an 11-month-old standard poodle and gives her a constant source of joy every day.  
Thank you, Brittany, for all of your leadership and dedication to HBA Indianapolis. You are a wonderful team member and have been so privileged to get to know you.