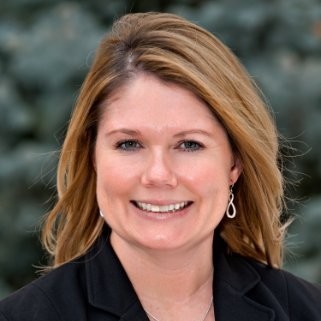 Meet Marla Achor – our September member spotlight from the HBA Indianapolis. Marla is a channel business manager with Roche Diabetes Care Inc. and has been an HBA member for three years. As an HBA member, she appreciates the ability to meet people within other business units of Roche and those outside of Roche. She enjoys the great networking events throughout the year which allow individuals to build their professional networks. Marla has also leveraged some of the amazing educational programs throughout the year, offered both in-person and remotely. She was able to leverage the programs which were more specific to her areas of development for her own career.  The HBA has provided her the opportunity to work with individuals inside and outside of Roche to plan events. Through this work she was able to meet individuals of various backgrounds and experiences.  These opportunities provided her the ability to build her network and to connect with these individuals from a mentoring standpoint down the road. Overall, the HBA provides a tremendous amount of resources through its website, programs and networking events that can assist anyone looking to further their career.
Outside of her job and the HBA, Marla enjoys playing soccer, hiking and traveling. She plays in two soccer leagues and through her love for the outdoors also enjoys hiking, especially in Arizona.  In addition, she enjoys seeing the world and experiencing new regions and cultures. Thus far she has traveled to 43 states, 20 countries and 3 continents. Her first time out of the country she went to El Salvador to help a friend teach soccer camps. It truly was an amazing experience for her.
Marla is inspired to do her best each day. She likes to accept projects which might be out of her comfort zone and not be afraid of failure, as she feels it can be one of the best ways to learn. One of her favorite quotes is "Success is not final. Failure is not fatal.  It is the courage to continue that counts." by Winston Churchill.  What a great quote to inspire us all to have the courage to continue moving our journey forward. Thank you, Marla.