Incyte recently joined as a corporate HBA partner and has participated in HBA West Chester events as well as providing access to its executive team. We recently caught up with two of Incyte's senior leaders and asked them to share their personal stories on what helped propel their careers.
Maria Pasquale, executive vice president and general counsel for Incyte told us, "Good advice can come from a lot of different directions and in my case, one of the best pieces of advice I received came from a friend in the computer programming business.  She told me, once you have proven your value to your organization, ask for what you need. Ironically, even as an attorney, I had to learn to advocate for myself." Maria did point out that it is best to have a reputation where your superiors and co-workers know you are an asset to the organization, coupled with a strong work ethic. "Requests should be reasonable and you should be able to provide context for the request, articulating why it is a win-win for both the project and/or company."  
Earlier in her career, Maria got practice in advocating for herself when she was starting her family. With a toddler and newborn twins, Maria wanted to spend more time with her children, but not give up her career. She said, "At that time there were no part-time associates at my firm and I thought my only options were to go back to work full-time or quit." After brainstorming with a good friend, she proposed an alternative that would allow her to work part-time for a period. "However, it meant acknowledging to myself that I couldn't devote the amount of time and travel it took to do global litigation, but I could work in in a different area of the firm writing patents on a part-time basis. My firm agreed and while I don't know for certain what would have happened if they declined my proposal, I believe there is a good chance that I may not have achieved the same level of success because I never left the workforce. My advice is to acknowledge your challenges at any given point and be creative in working through your career path because it can very well open doors for others."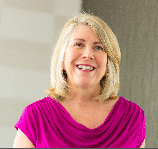 Paula Swain serves as executive vice president of human resources at Incyte. She said, "I believe making yourself vulnerable can lead to exceptional growth and additional opportunities but it requires courage from yourself and your manager. The times I have felt vulnerable at work have been when I took on assignments outside of my core competencies. For instance, given the size of our company, I also lead the facilities function at Incyte. Initially, it was managing our leased space that required meeting monthly with our landlord to ensure that everything was operating properly. When the time came to renovate an existing building to become our global headquarters, I assumed we would hire someone to lead facilities. Instead, I was asked to continue to lead the function. I was given the headcount to hire someone with a facilities background that had knowledge in securing land use approvals and managing construction. This enabled me to focus on the architectural details and to also design a modern work environment that is conducive to collaboration.
Paula also talked about having the courage to say "yes" when asked by Incyte's CEO to establish and lead a charitable giving program for the company. Paula said, "The program, which includes The Incyte Charitable Giving Foundation, employee volunteer programs and a corporate matching gifts program, has been very successful. This has been such a rewarding experience and I felt supported by our CEO in taking on this new opportunity." She continued to say, "Like Maria said, know when to ask for help, acknowledge your vulnerabilities, and embrace new challenges. Take these opportunities to continue to grow and develop your career. Trust in your abilities."   
HBA West Chester thanks Maria and Paula for sharing this information with our members. The HBA provides many opportunities to learn from others in this case dealing with feelings of professional vulnerability and allowing ourselves to go beyond our comfort zone to expand career prospects.   
#    #    #
Congratulations to Michelle Garvey for her Spark Award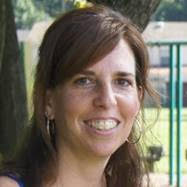 A big shout out goes to Michelle Garvey at Benchworks for her commitment and attention to details in seamlessly organizing HBA West Chester's second executive breakfast held at Pepper Hamilton in mid-July. Michelle worked tirelessly behind the scenes to deliver this top-notch event in addition to helping coordinate a chapter-networking event at Harry's Savoy Grill held in Wilmington in June. Thank you for the tremendous effort you put into our organization.