Celgene – Neuchatel (15 November)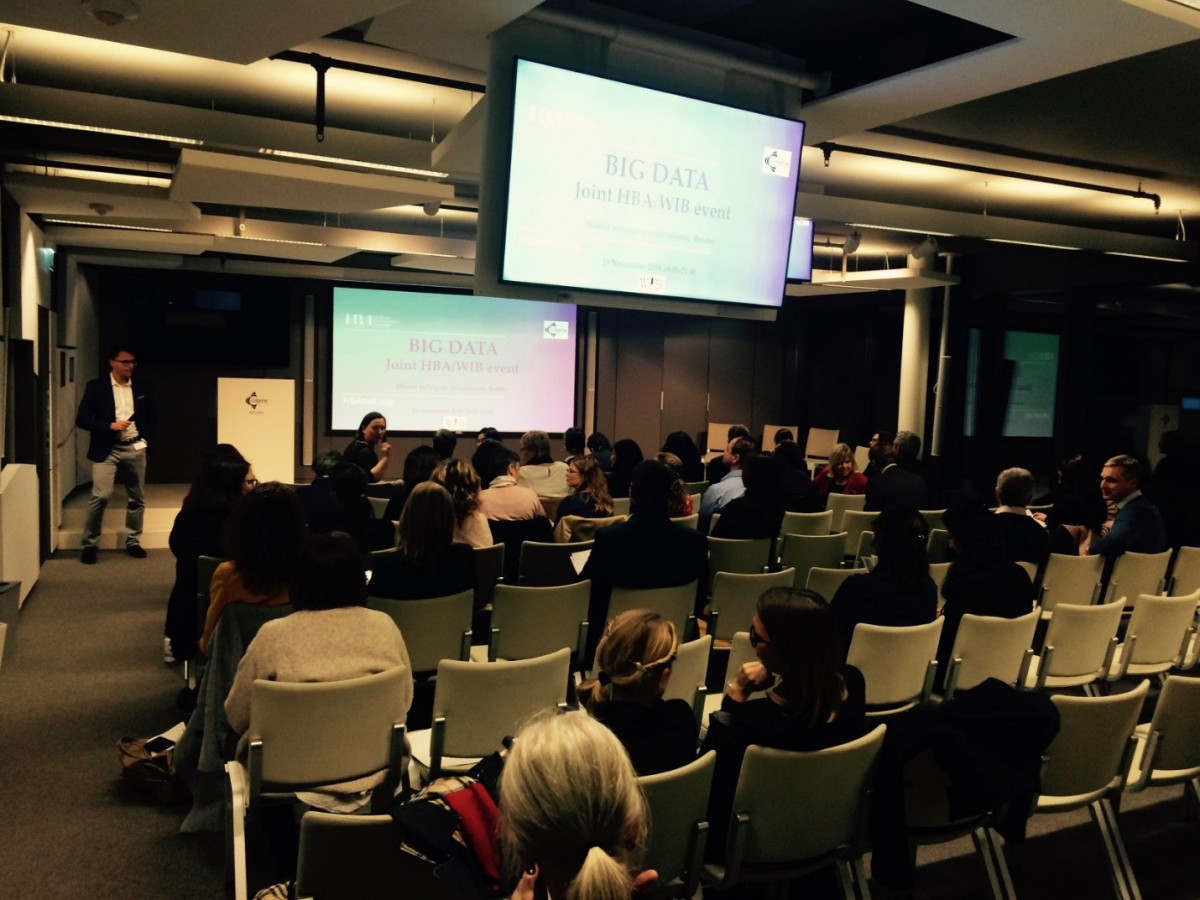 HBA Suisse Romande, in partnership with Celgene, created an event centered around big data in the healthcare industry and in our everyday lives. Five speakers from the field walked the audience through the variety of aspects related to data gathering, management and best practices. 

Data Quality and Storage 
Nicolas Verbeke, VP GM Central Northern Europe, Celgene
The amount of data generated has grown rapidly the past years. Experts estimate that approximately 90% of all of the healthcare data available on the internet has been produced the past two years. 75% of the patients will have some of or all their health information through digital health in the near future.
Healthcare authorities in Europe and the U.S. are working together to harmonize the regulatory requirements of databases that house drug information for different indications.
Important investments rare elated to providing the right balance of patient data collection to ensure more reimbursements. This data collection will provide further real-world evidence on the safety and efficacy of new and existing, drugs on the market and that would fill in gaps in information that can't be gathered during initial clinical trials. 
These above points are very relevant for the Pharma industry and are being increasingly incorporated into their drug development and drug launch processes. 

Data Science in Trial Enrollment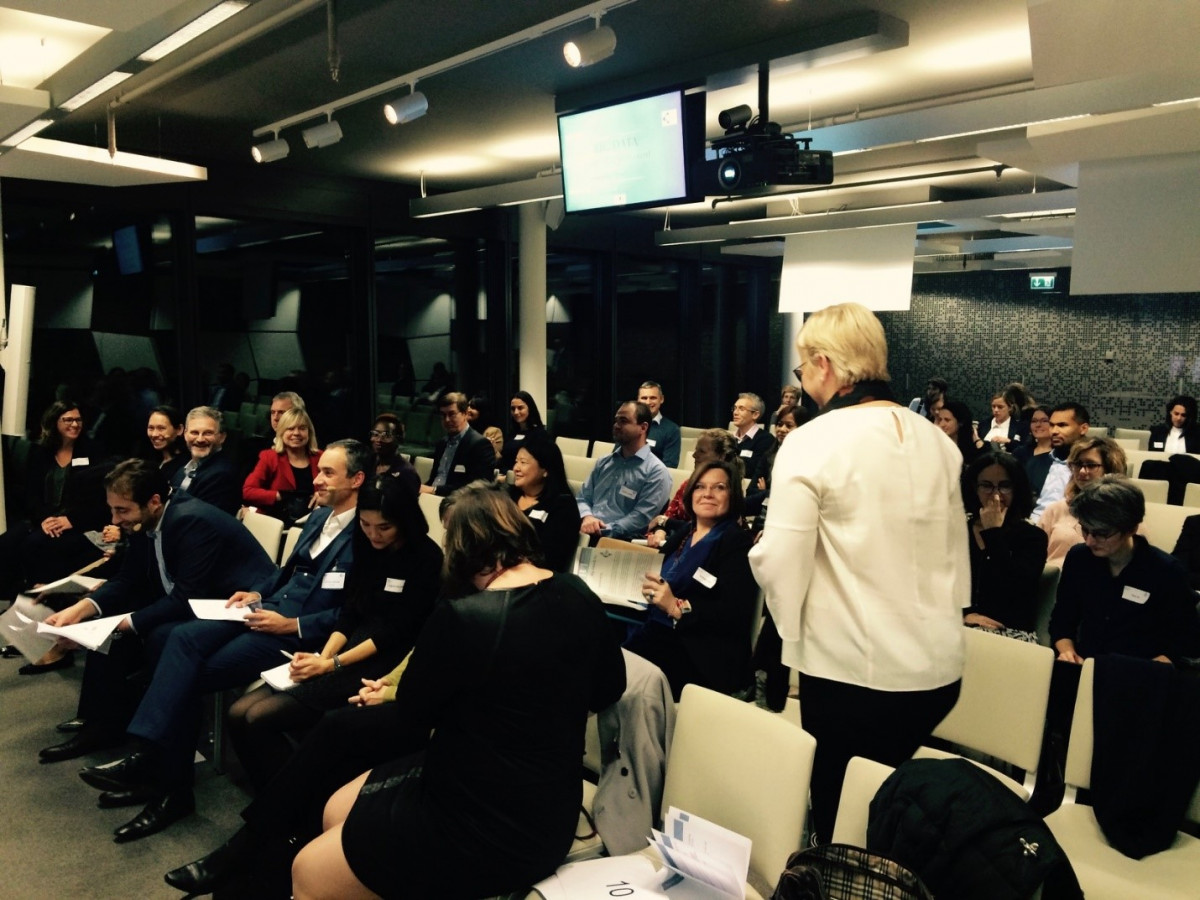 Matthew Wiener, informatics and predictive sciences, Celgene
Currently there are several options for the registration of clinical trials into an online-accessible database. These databases, which are often regional, provide information with respect to the geographical location, status and the patient demographics included in the study. Additionally, in some cases, some of the trial results will be published after completion. Registering a trial has a benefit for the sponsoring organization as it may reduce the time of the recruiting phase and improve the likelihood of patients participating. Many patients, especially for cancer treatment, are willing to travel long distances to participate in a study.
From a company portfolio management perspective, it is important to understand how long a clinical trial will take.
As we move more towards the realm of personalized medicine, data science will be crucial. Already, knowledge exists within science and medicine that can assess the likelihood of specific sub-sets of patients to respond a treatment. Often this information is based on clinical trial results and allows for designing treatments for individual patients with improved therapeutic benefits.
For example, tumor analysis can be coupled with T-cell therapy or gene therapy where patients with a defective gene have its function restored to reverse its detrimental effect. 
Data science is also used in pharmaceutical manufacturing to ensure that production is proceeding according to schedule. 
Data science is helping to understand the patient journey where daily health monitoring can provide insights into their response to treatment over time. This can be done for various diseases. 
There is also an open health data life science initiative with the purpose of aligning and/or standardizing data formats between platforms. This is one of the biggest challenges in managing big data. 

Data Privacy
Alejandro Gené, chief privacy counsel, legal advisor, Celgene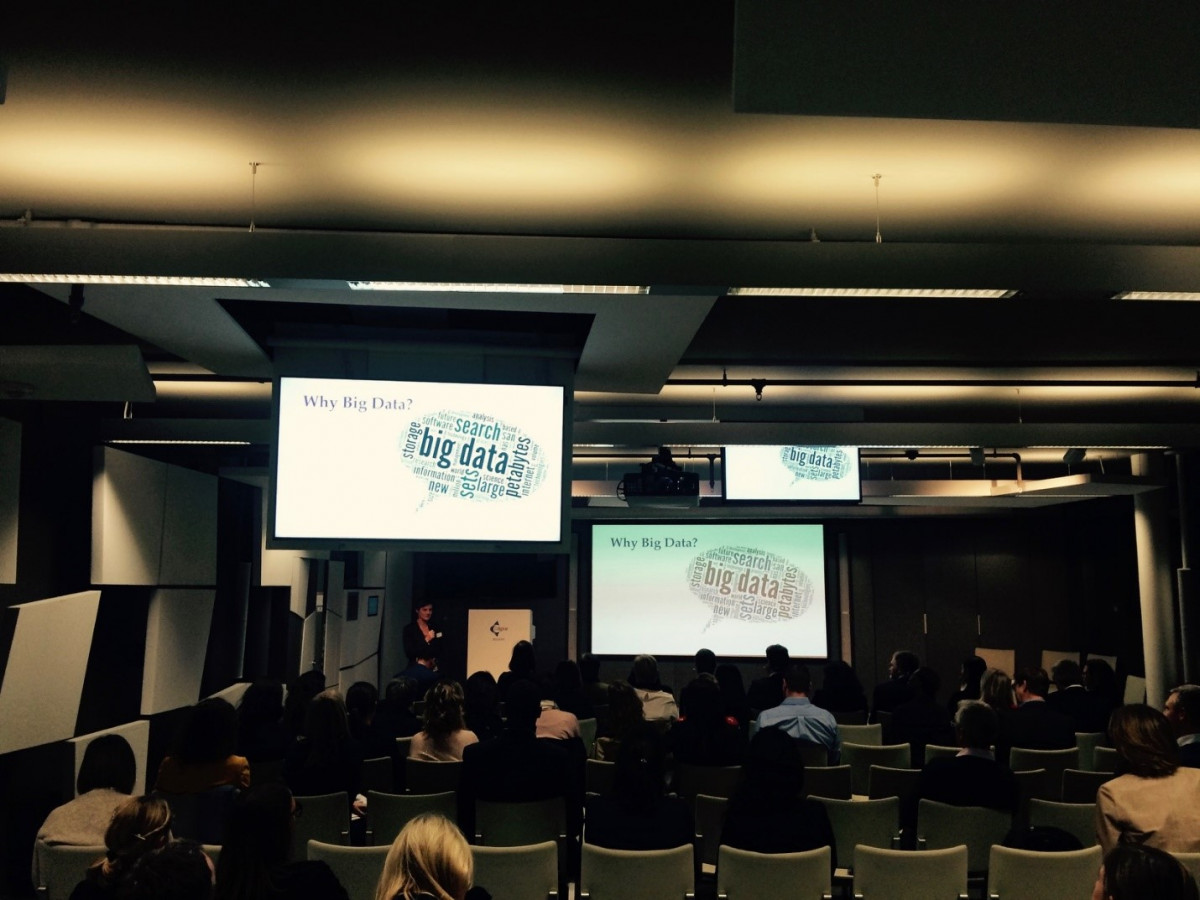 Concerns about data privacy have been around already since the Computing Tabulating Recording Company in the 1880. Then IBM was instrumental in developing data privacy principles. Patients have rights and in line with this both artificial intelligence and machines generating big data are regulated. Should an organization collecting "big data" breach current legal regulations they may be fined up to 4% of their annual turnover and this can be in excess of 26 million USD. Continued data misuse can lead to the company losing its right to collect such information. 
The dark side of big data is us, in terms of what we are doing, how we are using big data. The new regulatory framework can protect us, but the concept of data ownership is the big battle.

Big Data Scale
Imai Jen-La Plante, Ph.D., chief innovation officer, Berney Associés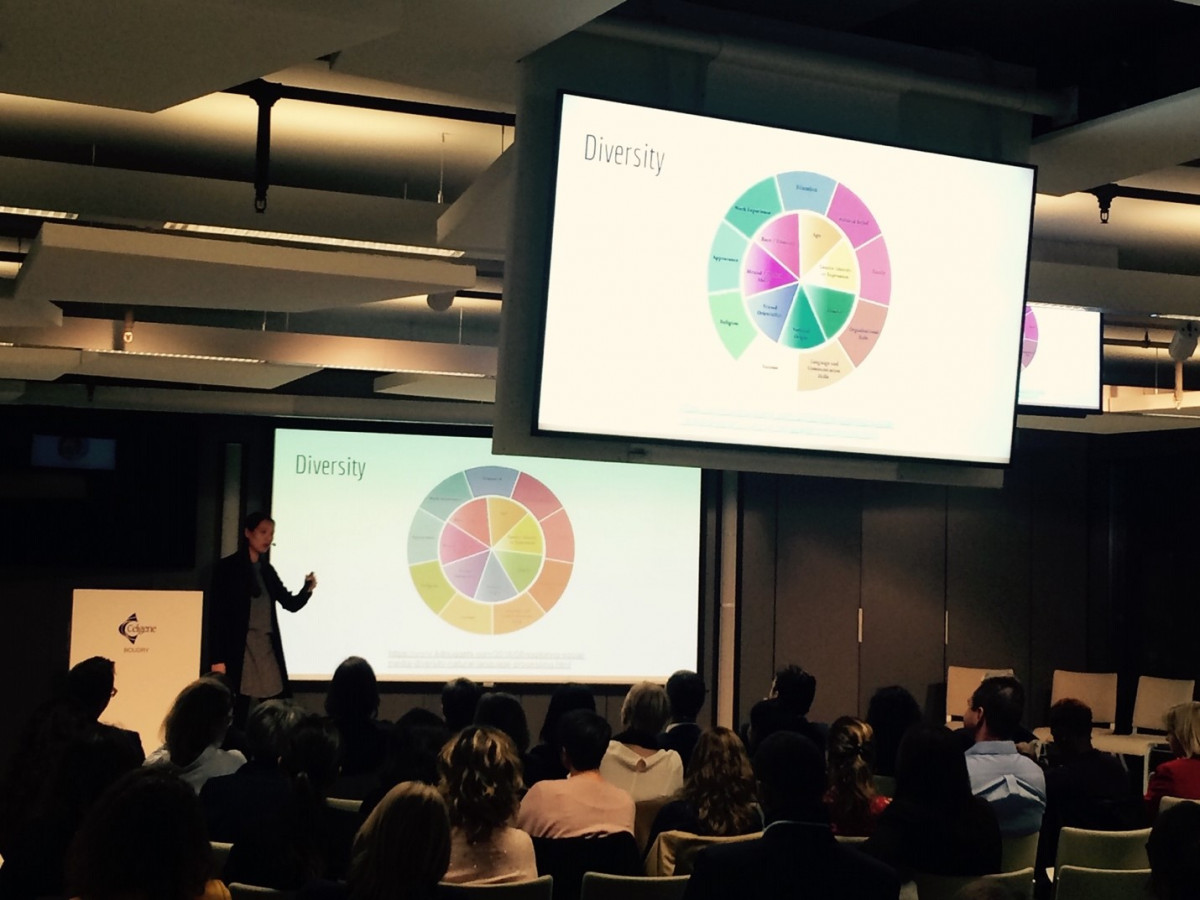 Big data has a huge network effect. If we really examine the situation, everything that we do can be digitalized in the world, you can have access to real time insights and there are various types of data sourcing transformation as well.
A sector where data has been collected about us for decades is retail. The information collected is used in a business sense with the scope of having algorithmically modified data and includes our experiences and buying behavior. As consumers, we should be informed about the data taken from us.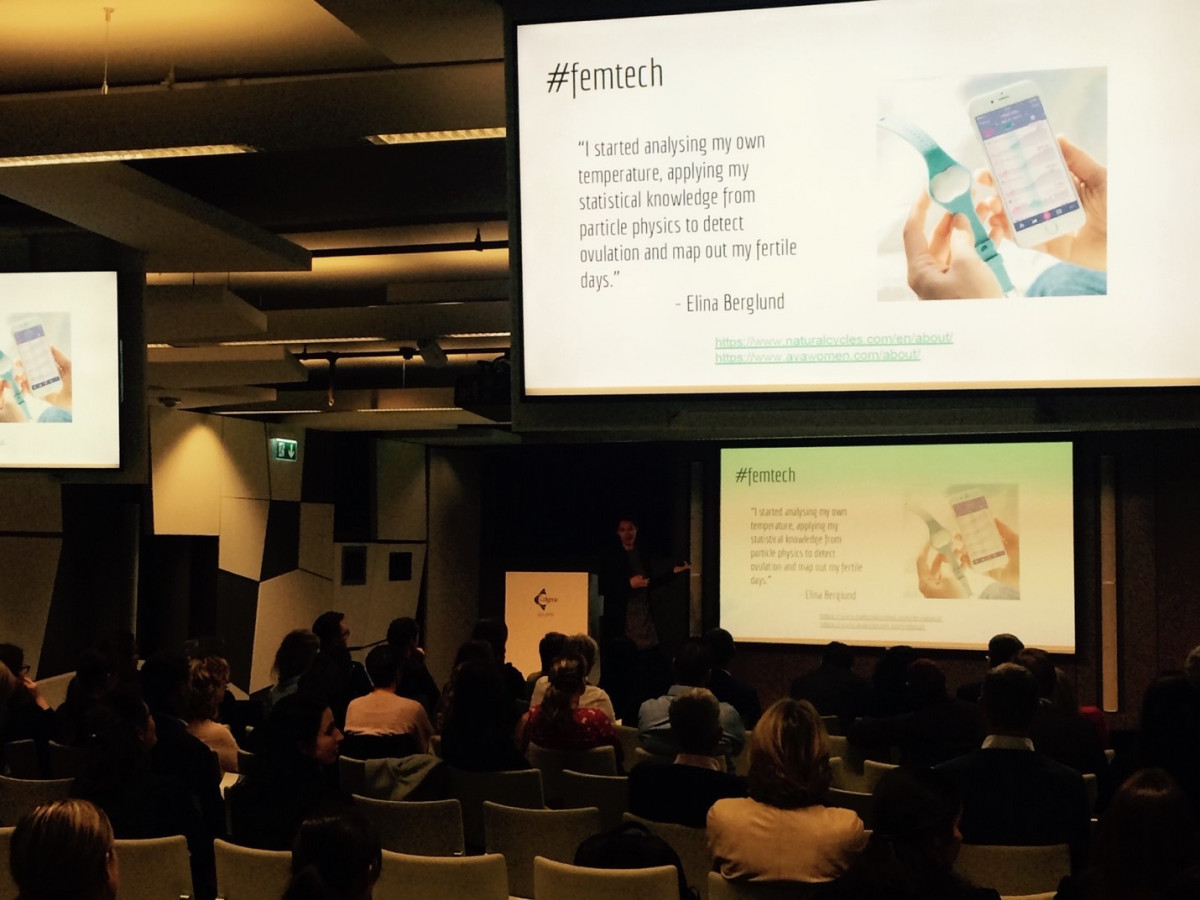 Big data has a wide range of potential applications and can greatly advance the field of machine learning.Consumers have also seen how to play with data thanks to technology, for instance during the reproductive cycle, women can check and use their own data to predict their cycle stage, thanks to various free online and smartphone applications.