HBA San Diego is fortunate to have a number of very active and supportive HBA Corporate Partners with local presence and it's fitting that our first in a series of spotlight articles about these companies profiles Takeda. A global leader in the pharmaceutical and biotech industry, Takeda Research in San Diego is the company's premier biotech research center and is home to 275 scientists, research and development teams and others focused on the discovery of "Best for Patient" transformative medicines.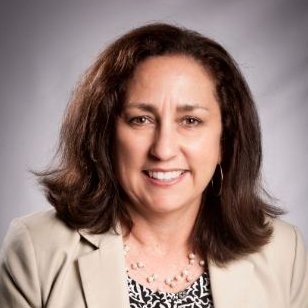 Natalie Hosea, DMPK site head, Takeda California
As an HBA Corporate Partner, Takeda has taken the lead to sponsor and support numerous HBA educational and networking events in San Diego and in March sponsored a networking and informational event to promote HBA's signature Mentoring Program. Takeda California's DMPK site head, Natalie Hosea, has been an HBA volunteer for several years and currently leads the effort to drive engagement between the HBA and the women of Takeda California. "The HBA is a great partner in our initiatives at Takeda to promote gender parity and provide our women employees with the skills and confidence needed to grow professionally," She commented. "The HBA is the perfect complement to our company's Women Inclusion Network, as our goals around advancing women in the industry are very well aligned."
HBA San Diego is very appreciative of Natalie's and Takeda's support. chapter present Michelle Youngers says, "Takeda California has been one of our most consistent and enthusiastic partners," she said. "We have enjoyed many wonderful events at their facilities and always receive excellent feedback and participation from Takeda employees, and we were pleased to select Natalie as a recipient of the HBA Legacy Award in 2018." 
The most recent event promoting the Mentoring Program was held at Takeda's spectacular brand-new San Diego headquarters and drew more than 60 members and guests who came to enjoy a wonderful catered meal and listen to a panel of mentors and mentees share their experiences as previous years' program participants
HBA San Diego looks forward to more events at Takeda California in 2019 and for the second year in a row, Takeda has agreed to sponsor our Kick-Off dinner for this year's Mentoring Program, to be held on 15 May. Thank you Natalie and Takeda.