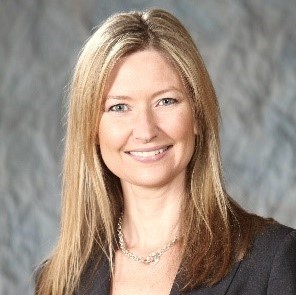 Vanessa Belozeroff
Executive director, Global Program Management Biosimilars
Vanessa is executive director, global program management, in Amgen's Biosimilars division. She is responsible for optimizing the functionality of the business, ensuring seamless execution, driving sustainability and delivering results for the portfolio.
Vanessa joined Amgen in 2004 as global program manager supporting the global launch of Amgen's first small molecule Sensipar®/Mimpara®. In 2007 she assumed the program management leadership of the hematology-oncology and bone therapeutic areas, where during her tenure they gained the regulatory approvals for Nplate®, Prolia® and XGEVA®. Since 2012 she has supported the advancement of Amgen's Biosimilars.
With more than 25 years of strategic drug development and life cycle management experience in the pharmaceutical and scientific industry, Vanessa has held a variety of roles within the areas of program management, alliance management, business integration, business strategy, clinical development, operations and research sciences. Prior to joining Amgen, she held positions at Essential CRO (now inVentiv Clinical Solutions), Aventis (now Sanofi), Knoll Pharmaceuticals (now Abbott), Johnson and Johnson/McNeil Consumer, U.S. Bioscience (now Medimmune) and the University of Idaho Analytical Sciences Laboratory.
Vanessa holds a MBA from Eastern University and a BS from the University of Idaho. Vanessa is the global chair and ATO president of Amgen's WE2 (Women Empowered to be Exceptional) employee resource group, a member of and Amgen's corporate liaison with the Healthcare Businesswomen's Association and a member of the National Association of Professional Women.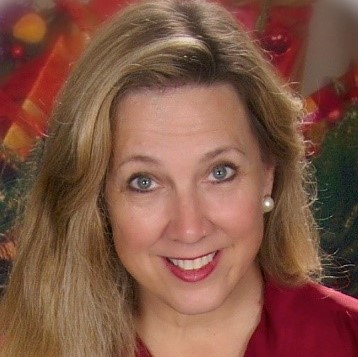 Kimberly A. Farrell
CEO and founder, U.S.A. based, Unlimited Performance Training®, Inc. (UPT®)
UPT® is a full-service contract training organization specializing in the innovative design and transformative delivery of leadership and career advancement curriculums. In her role as CEO, Kimberly has led the firms' growth over the past 17 years through the creation of several award-winning learning and development seminars. 
Kimberly has researched, designed and developed WIN LEADERSHIP®. The WIN LEADERSHIP® seminar focuses on the obstacles and predictors of success for high performing and under-represented leaders in business such as women and minorities. She has more than 1000 hours of executive coaching experience and has several trademarks and copyrights on leading seminars in leadership, training, customer service and sales. 
Kimberly is a sought-after author and speaker on leadership, coaching, networking, mentoring, career management and team development. She has been published in business and industry journals more than a hundred times and given more than one hundred keynotes. In 2014, Kimberly gave the highest rated TEDx keynote to the senior leaders of the city of Los Angeles. Kimberly was a keynote speaker at the 2018 USC Global Conference on Diversity and Innovation, a two-time keynote speaker for the University of Notre Dame Undergraduate Women in Business (UWIB) Conference and has been a sought after speaker for the HBA.
  
Kimberly has more than 15 years of board leadership and board mentoring experience. A key mentor in board governance, she has held board and advisory board roles for Life Science Trainers Educational Network (L-TEN), FOCUS advisory board, City of Hope Walk-&-Ride for Hope, and the Boys and Girls Club of Lake County.
In 2003, Kimberly was the founder and president of the HBA Chicago. She is a recipient of the highest volunteer award given by the HBA, the Global STAR (Strategic Transformation Achievement Recognition). Kimberly was selected the Mentor of the Year for HBA Greater Philadelphia, is on the HBA Pacific Regional Advisory Board and is chapter mentor and on the Advisory Board for HBA LA. 
Kimberly received her MBA from the University of Notre Dame in South Bend, IN. and her B.S. in marketing, from CSULB where she played on the top ranked women's basketball team. In 2013, Kimberly was inducted into the Burroughs High School Athletic Hall of Fame. She enjoys volunteer work and time with her family.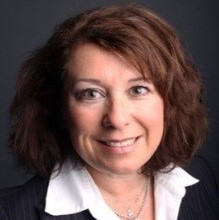 Deborah Kazenelson Deane
Chandler Chicco Agency
Deborah is relentlessly focused on helping clients achieve their communications goals. Her diverse background includes working with both private and public sectors in industries ranging from healthcare and financial services to technology. She has developed and implemented strategic engagement campaigns for new product launches, corporate positioning, IPOs and workplace and product issues. When needed, Deborah has also served as a bilingual spokesperson for many of her clients. 
In her more than twenty-five year communications career, Deborah has worked with a wide array of health and corporate clients to provide counsel on crisis and issues management, reputation management, developing master narratives and positioning, executive visibility programs and thought leadership campaigns and media relations. Her work in the biotech industry has included providing support during FDA and regulatory matters, drug and device approvals, product recalls, IPOs, M&As, shareholder activism and corporate communications with clients including Shire Pharmaceuticals, Experian, Shell, Western Digital Corporation, Mattel, Chevron and Symantec, among others. Her extensive background working with hospitals and managed care organizations includes Adventist Health Systems, UCLA Drew Medical Center, Cedars Sinai Medical Center and Kaiser Permanente. In managed care she has represented Blue Shield of California, Health Net, Inc. and Wellpointe, Inc. 
Since joining CCA Deborah's clients have included leading global work for Amgen's cardiovascular franchise, strategic counsel for BioMarin, a leader in rare disease therapies, product launch and strategic counsel for Avita, Inc., a regenerative medicine company, Santen, Inc., an ophthalmology biopharmaceutical company and Anthem, Inc. In addition she supports the agency's clients with senior counsel, crisis and issues management, media training, messaging developing master narratives for several of the agency's clients.
Prior to CCA, Deborah spent 10 years with Edelman, a global communications firm where she led the Los Angeles corporate practice with a focus in healthcare and issues management. She also ran her own public relations consultancy that included work in healthcare, ad tech, financial communications, labor relations and media relations. 
Before going out on her own, Deborah worked at PainePR, where she was vice president and general manager of the Los Angeles office that she helped to launch. Her clients included Amgen, Inc. (crisis, product, community relations). Prior to that she worked for Hill and Knowlton, where she managed public relations, financial communications, and public affairs activities for numerous clients. 
Deborah is a member of the UCLA Fielding School of Public Health Dean's Advisory Council. She also serves on the board of directors of the Fielding School's Health Policy and Management Alumni Association and of L.A. Family Housing, a non-profit dedicated to erasing homelessness in Los Angeles. She holds a B.S. in psychobiology and an M.S.P.H., both from UCLA.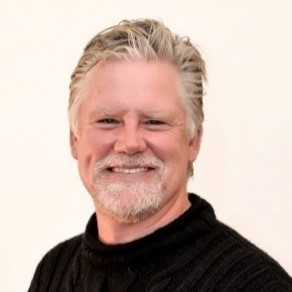 Stuart Tross
Chief people and workplace officer, MannKind Corporation 
Stuart is currently the chief people and workplace officer at MannKind Corporation, with leadership responsibilities over four areas of the company: human resources, information technology, corporate communications and office facilities. He serves on the company's executive leadership team.
Stuart possesses more than twenty years of experience in the life sciences industry, in companies large and small, established and emerging, broad and narrow in focus. He has been with MannKind since 2016. Prior, Stuart moved through roles of increasing responsibility over ten years with Amgen, ultimately serving as their senior vice president and chief human resources officer. Earlier, he served in a series of leadership roles over eight years at Bristol-Myers Squibb Company, culminating as the vice president and global head of human resources for Mead Johnson Company. Prior to BMS and for three years, he was a management consultant for what is now Willis Towers Watson. 
Stuart serves as an advisory board member of both HBA Los Angeles and the HBA Pacific Region.
Stuart received a B.S. degree from Cornell University and M.S. and Ph.D. degrees in industrial-organizational psychology from the Georgia Institute of Technology. Stuart, his wife Linda and their two teenagers, reside in Westlake Village, CA.
MannKind Corporation (NASDAQ:MNKD) focuses on the development and commercialization of therapeutic products for patients with diseases such as diabetes and pulmonary arterial hypertension. MannKind is currently commercializing Afrezza® (insulin human) Inhalation Powder, the only inhaled rapid-acting mealtime insulin in the U.S. MannKind is headquartered in Westlake Village, California and has a state-of-the art research and manufacturing facility in Danbury, Connecticut. The Company employs sales and medical representatives across the U.S.