Happy New Year to my fellow Healthcare Businesswomen's Association (HBA) St. Louis chapter members. I am honored to continue serving as our chapter president in 2019.
My mother-in-law often says, "Many hands make light work", when we're all helping with a task. A recent task has similarities to the collective responsibility of the HBA mission and purpose – being a united force for change to further the advancement and impact of women in the business of healthcare. 
Picture women and men, all ages, uniting to clean up after a Thanksgiving meal for 23 people. A meal served on all the best, requiring extra TLC to hand wash rather than the convenience of loading up the dishwasher.  
While the purpose is different, the collective work of this "clean up crew" is similar to my most valuable benefit of being an HBA member – the time to connect and build lasting relationships with people who you can count on for support, to celebrate accomplishments with you, or to help you navigate challenges. The key is being willing to show up, plug in and open up to build and strengthen those relationships.
As the healthcare industry continues to experience growth and disruption, it's important for us to grow and challenge ourselves both personally and professionally. We are planning engaging programs throughout the year, including celebrating our 10 year anniversary.  
Please join us as we kick off the year on January 31st, with an evening networking event that will include a "meet the board" panel discussion.  
The date is being confirmed for a February event on the topic of Mentorship Myth Busting. This program will help us more effectively initiate and interact in mentor relationships. 
A call for nominations will open soon for our annual Healthcare Accomplishment Recognition Award (HCARA) luncheon. This is a unique opportunity to recognize outstanding women in St. Louis who have a record of achievement and leadership in healthcare.
Please consider opportunities to contribute your time and talent to help us make 2019 a remarkable year. I look forward to seeing each of you throughout the year so we can build a stronger community and support one another on our professional journeys.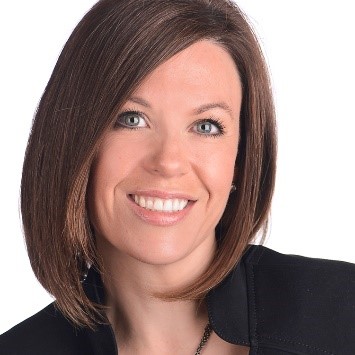 Amy Van Buren
HBA St. Louis President