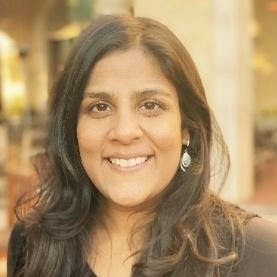 Disha Patel, president
 
Disha Patel is a senior information technology and business professional with extensive experience in life sciences/healthcare, government and non-profit domains. Disha is at Amgen Inc., a biotechnology company, where she has held diverse IT leadership roles, which include working with business executives from various business units, leading large projects and programs and mentoring and developing teams.
With nearly two decades of experience in technology and business, Disha has witnessed first-hand the evolution of technology and its impact to organizations and society. 
 
In addition, Disha is an adjunct professor at California Lutheran University's School of Management. Disha holds a Bachelor of Science in computer science and systems analysis from Miami University (Ohio) with departmental and university honors. She holds a Masters in management from University of Cambridge's Judge Business School.  
In her spare time, Disha enjoys swimming, running, traveling, reading, the outdoors and spending time with her wonderful family and friends.  
Disha has been serving with the HBA for more than seven years in various leadership roles (programming, corporate relations, president elect, HBANext Pacific Region co-lead and change agent). It is an organization whose mission she is deeply passionate about. The HBA provides an environment to meet and work with others throughout the industry. She is also encouraged in helping others reach their full potential.
 

Angélica Flores, operations director
 
I have been a registered nurse for 14 years. I currently work in the biotech industry as a clinical educator working with rare disease patients diagnosed with hemophilia A. I have been a member of the HBA for three years. I'm currently serving my second year on the board as the chapter operations director. I've enjoyed networking throughout my professional career and also serve on the board with the National Association of Hispanic Nurses, Los Angeles chapter. While attending events with the HBA, I've had the opportunity to meet and network with healthcare leaders who have inspired and motivated me to pursue my dreams and goals. The mentoring opportunities are invaluable. I am currently attending the University of Central Florida to obtain my Doctor of Nursing Practice degree. I didn't make any resolutions this year. I decided I'd keep living life to the fullest and dedicate time for family, friends, travel and networking. Everything else will fall into place. I hope to see you at future HBA events.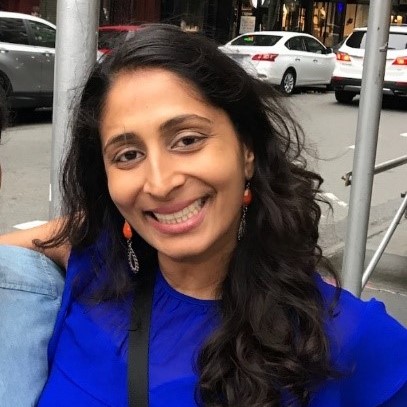 Deepa Samuel, director at large – membership and engagement
  
The HBA has been invaluable, giving me the opportunity to connect with a multitude of talented men and women who support one another. As director at large for membership and volunteer engagement, I truly enjoy rallying people together and understanding who they are and what they hope to achieve. My fellow board members are encouraging, helping each other to hone their skills and also, reach out into ventures we would not have tried prior. As a nurse recruiter, it's my job to connect. In all aspects, recruiting is all about connections--you can't pretend. You have to invest in people, in their desires and their areas of vulnerability. Being part of this great team, I desire to bring others to a place where they realize through our community, that this is indeed a community you can thrive in. I don't know if being friendly and outgoing can be a hobby, but it's who I am and it's what I enjoy doing. That is of course when I am not reading multiple mystery novels at the same time. If you are thinking about what impact you can have on the HBA, I encourage you--no, challenge you--to come and see for yourself the impact you can have.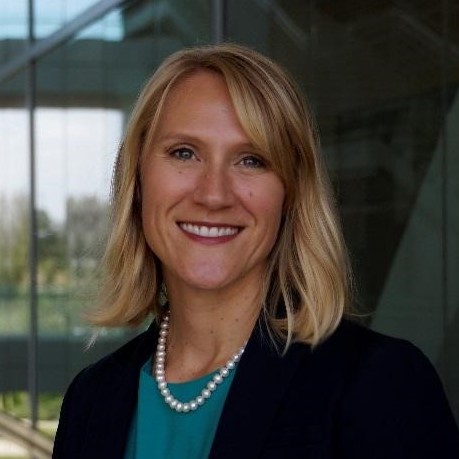 DeAnna Steiger, PhD, director at large - programming 

DeAnna Steiger is fearlessly optimistic about healthcare. She began her career as a research scientist, earning her PhD at UCLA by studying cell signaling pathways in heart failure. 
DeAnna now works at Amgen, having worked in multiple functions including business development, R&D and now business performance. DeAnna is both motivated and motivating, which is why she is frequently recruited to lead her company's highest profile programs. She is fascinated by the complexity of the healthcare industry and thrives where business and science intersect. She is known for her acute understanding of emerging trends and challenges in the broader healthcare ecosystem. 
DeAnna spearheads programming for the HBA in Los Angeles where the weather is warm, the tech industry is hot and future of healthcare is bright. She is a mother to two awesome boys, a half-ironman triathlete, UCLA football fan and competitive baker.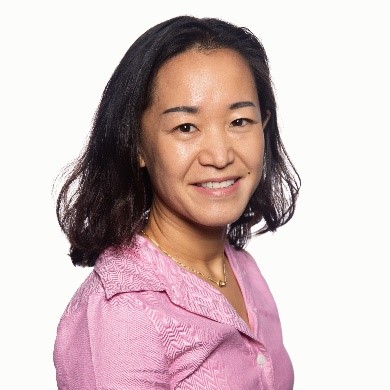 Jinghuan Liu Tervalon, director at large - marketing and communication
 
Jinghuan is a seasoned consumer insights and marketing professional with over a decade of proven business growth. She brings strategic focus, analytical rigor, and clarity to complex global challenges. Currently, she is a consumer insights manager of commercialization for Nature Made, the largest vitamins, minerals and supplements brand in the U.S. 
Jinghuan started her career with multicultural consumers in Los Angeles and spent 2 years (2012 – 2014) working in China, consulting companies such as J&J, Unilever and Nissan on insights-fueled global innovation, ranging from aging solutions to transportation. She holds a BA from Fudan University and MA from Kent State University. 
Jinghuan has been driving the marketing and communication efforts for HBA LA, leveraging social media accounts and tapping into networks such as Biocom. She also spearheaded a board retreat with a health and wellness theme last October (hiking to Griffith park and taking a meal prep class), resulting in stronger team dynamics.
Jinghuan is a passionate runner, a Boston marathon qualifier and Brooks pro. While not logging more than 70 miles/week, she spends her free time with her husband, two kids and dog. She is a passionate believer of the HBA's mission in driving gender parity and partnership.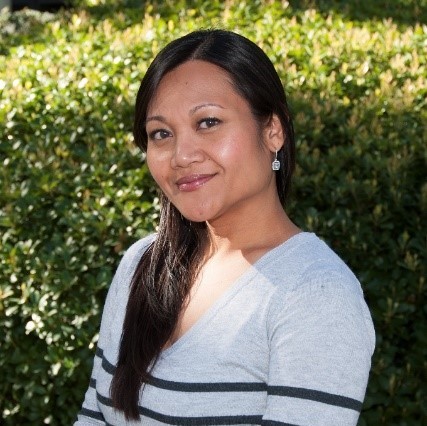 Michelle Fortin, corporate relations liaison
 
Michelle Fortin is an oncology senior project manager within Amgen's Strategy, Commercialization and Innovation group. Previously, Michelle was an external relationship manager within Amgen Research, as the program lead of Academic Collaborations. Prior to Academic Collaborations, she was a senior licensing associate within Amgen's business development group, leading technology licensing evaluations and triage activities.
 
Currently, Michelle serves as an HBA LA corporate relations liaison and brings her scientific and business development background to help customize and execute strategies with the HBA LA board. Her reputation and acumen for maintaining strong professional and personal relationships has been key in building corporate sponsorship efforts for the HBA LA chapter and members. 
 
Michelle values and strives for gender parity, diversity, and networking and has motivated those around her to be a united force for change. In her spare time, she loves to stay active with her family, be involved within her local community as a STEM mentor and event coordinator, and as a volleyball and softball coach for youth leagues.