On Thursday, 6 December 2018, the HBA NY/NJ region held its annual volunteer appreciation event to honor all of our amazing volunteers who support the HBA NY/NJ region and the Central New Jersey, New York and Northern New Jersey chapters and have made outstanding contributions to further the HBA's mission.
Providing recognition to outstanding HBA members in the industry is one way the HBA fulfills its vision to be the premier catalyst for leadership development of women in healthcare and the mission to further the advancement and impact of women in healthcare worldwide. Below are the annual award recipients from the NY/NJ region and HBA New York who were recognized on 6 December for their contributions and leadership. Stay tuned for additional award recipient recognition in the upcoming newsletters. Read more about the HBA's volunteer awards here. 

LEAD Award 
The Leadership, Excellence and Dedication (LEAD) award is the highest honor an HBA volunteer can be given within their chapter. It honors a chapter or regional volunteer who has served as a volunteer for at least one year and made a significant contribution during the current calendar year. The LEAD award recipient has demonstrated excellence via sustained contributions at a regional level, positively impacted the region and its ongoing success and demonstrated dedication to the HBA mission of furthering the advancement and impact of women in healthcare worldwide.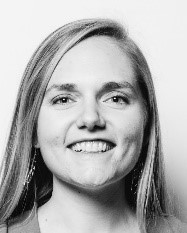 The LEAD (Leadership Excellence and Dedication) Award for the NY/NJ region was presented to Jessica Buday, associate director, process and operational excellence at Ferring Pharmaceuticals Inc. Jessica led the affinity groups during the NY/NJ region's two-year transition and formulation as a region and was instrumental in positioning the groups as partners with the chapters and the HBA global organization in serving our members. All of our affinity groups are stronger as a result of her leadership.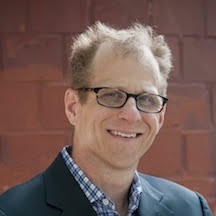 The LEAD (Leadership Excellence and Dedication) Award for HBA New York was presented to Michael O'Brien, Peloton coaching and change maker. In 2018, Michael moved from HBA member to HBA volunteer to DAL engagement for HBA New York. In 2019, Michael will lead HBA New York as the first male chapter president. Michael raised the bar himself to execute outreach on a more personal level, increasing membership significantly in just a few months, bringing in more than ten male members anddriving volunteer engagement.

Everest Award 
The Everest award honors a significant accomplishment that went above and beyond the call of duty or was considered previously impossible. The recipient has shown a willingness to go the extra mile to improve the HBA and extended themselves to help others with a high degree of excellence, professionalism, positivity and integrity in their work. The recipient overcame a significant challenge and/or made a sacrifice to ensure an initiative, program and/or project was executed properly.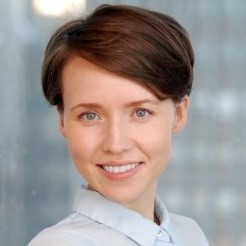 The Everest award for HBA New York was presented to Tatyana Fedotova, PhD, clinical research scientist at Columbia University Medical Center/Presbyterian Hospital, for her exceptional leadership of marketing and communications for HBA New York. Tatyana is a scientist by profession and evolved into a marketer who helped HBA New York maximize program attendance and engagement in 2018. She is a pleasure to work with and a bright example of what is possible through HBA volunteering.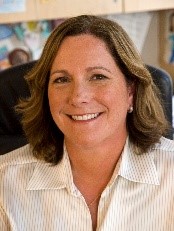 The Everest award for the NY/NJ region was presented to Ellen Fields, CEO, Ellen Fields Coaching and Consulting, for her contributions to the 2018 mentoring class which was the largest in the last six years. Ellen was instrumental in training and leading the "Connectors" for the program. Under Ellen's guidance, the connector role has exceeded all expectations and the program has a rich repository of best practices and recommendations to share with other mentoring programs. Ellen has built a strong pipeline of program volunteers for 2019 succession planning.

Legacy Award 
The Legacy award is presented to an HBA volunteer who has consistently demonstrated outstanding service and long-term contributions to the HBA over five years. The recipient has been involved as a leader of multiple committee(s)/projects during the course of their volunteering.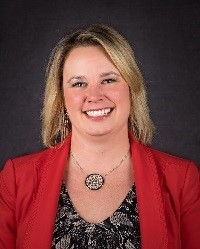 The Legacy award for HBA New York was presented to Kristy Aro, associate director, business development, Arbor Scientia, for her exceptional leadership and volunteerism over time. Previously, Kristy was a LEAD award recipient and this past year energetically led HBA New York which resulted in increased membership, engagement and several innovative initiatives. The HBA is fortunate to have a leader of Kristy's caliber.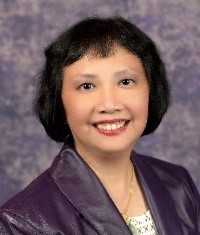 The Legacy award for the NY/NJ region was presented to Jean Hom Chow, M.Sc., medical director, WSR Safety Evaluation and Reporting, PSSR, Pfizer Inc. Dr. Chow has been the chair of the Women in Science (WIS) team for more than ten years and has contributed significantly to the success of the WIS events and equally importantly, the HBA. Jean's tenacity has been the "glue" behind the WIS NY/NJ region momentum. She is an amazingly remarkable scientist, doctor and human being. She is truly a champion of promoting and developing women in science.

Marie Curie Award 
The Marie Curie award recognizes an innovation (a program, project, process, solution or strategy) that has had a significant impact on the chapter or region. The recipient has followed through on this innovation from concept to implementation and has had a clear and measurable impact on the chapter/region or the HBA overall.
 
The Marie Curie award for HBA New York was presented to Alanna Meisner, event manager at Medidata, for her initiative and leadership with HBA New York's first big HBA global gender parity event. Alanna flawlessly executed every minute detail of the program both in-person and virtually without missing a beat. She is a fantastic role model for other volunteers.